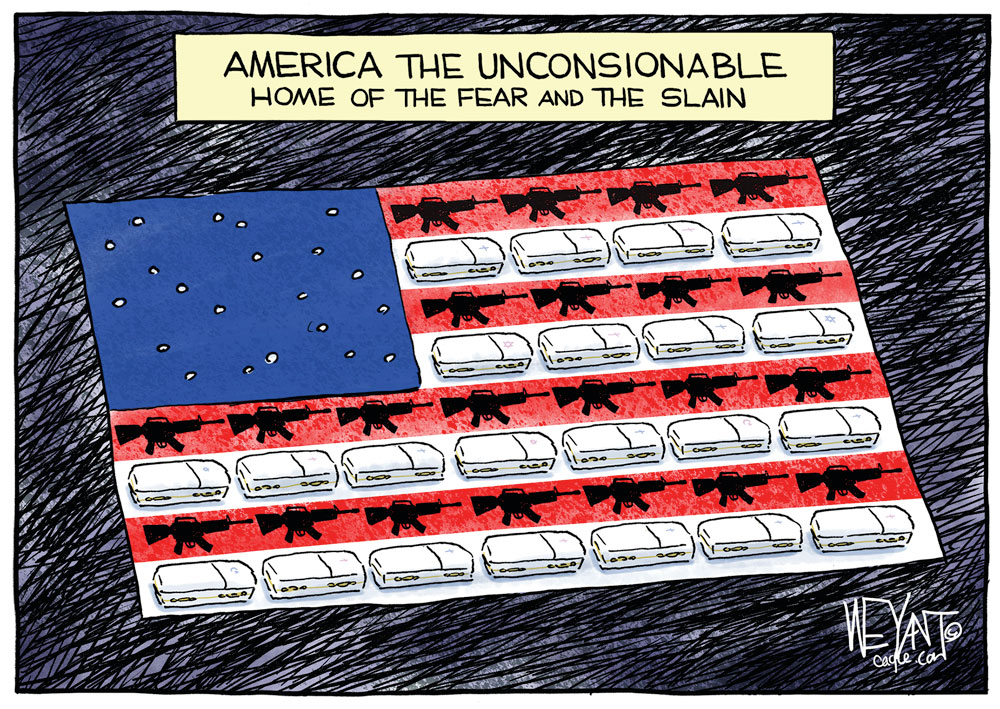 Weather: Partly cloudy with a chance of showers with a slight chance of thunderstorms. Highs in the upper 80s. Southwest winds 5 to 10 mph. Chance of rain 40 percent. Saturday Night: A slight chance of thunderstorms in the evening. Mostly clear with a slight chance of showers. Lows in the upper 60s. South winds 5 to 10 mph in the evening, becoming light and variable. Chance of rain 20 percent.
Today at the Editor's Glance:
Pool Safety Day: The City of Palm Coast Parks and Recreation Department in partnership with AdventHealth will host the 10th Annual Pool Safety Day from 1 to 4 p.m.  inside the Palm Coast Aquatics Center at 339 Parkview Drive in Palm Coast. During the event, City of Palm Coast lifeguards will lead fun activities to teach safety in and around the pool in fun and engaging ways including pool games, and more! There will also be a live safety demonstration lead by the Palm Coast Fire Department.
Grace Community Food Pantry, 245 Education Way, Bunnell, drive-thru open today from 10 a.m. to 1 p.m. The food pantry is organized by Pastor Charles Silano and Grace Community Food Pantry, a Disaster Relief Agency in Flagler County. Feeding Northeast Florida helps local children and families, seniors and active and retired military members who struggle to put food on the table. Working with local grocery stores, manufacturers, and farms we rescue high-quality food that would normally be wasted and transform it into meals for those in need. The Flagler County School District provides space for much of the food pantry storage and operations. Call 386-586-2653 to help, volunteer or donate.
Florida Master Gardener Plant Clinic, 9:30 to 11:30 a.m. at the Flagler County Public Library, 2500 Palm Coast Pkwy NW, Palm Coast. Have a question or need to diagnose a plant or pest problem, come see the Master Gardeners at the library. The clinic will be held the last Saturday of every month in the lobby. The Flagler County Public Library is in partnership with the Florida Master Gardeners through the UF Extension Office in Flagler County.
LGBTQ+ Ice Cream Social at Sally's Ice Cream in Flagler Beach, 401 North Oceanshore Boulevard (A1A), 4 to 6 p.m. Come join us for an all-ages ice cream social! We work to create spaces in our county for togetherness and unity, while often visiting local businesses that support our cause. Remember to bring money to buy your ice cream!
2nd Saturdays of every month.
Both Flagler County high schools hold their graduation ceremonies at the Ocean Center in Daytona Beach. The Flagler-Palm Coast High School ceremony begins at noon. The Matanzas High School ceremony begins at 4 p.m. Tickets are required for admittance to these events. Families can visit the "Seniors" page on each high school website for additional details, including ticket and parking information, as well as instructions for graduating students. If you are planning to attend a graduation ceremony, please be aware that traffic and parking will be affected by the Memorial Day holiday on Monday, May 30th. Please plan your trip accordingly.  Both graduation ceremonies will be streamed live on this page, and on each of the high school's websites. When the ceremonies have concluded, the livestream will be replaced by the event recordings, as they become available. The recordings will also be available on the Flagler Schools videos page.
Vigil in Memory of Buffalo and Uvalde victims: A candlelight vigil, without speeches, is scheduled for 8 p.m. at Veterans Park in Flagler Beach in memory of the mass-shooting victims in Buffalo and Uvalde in a span of 10 days. It was originally scheduled for Friday but moved to tonight due to weather. See: "From One Massacre to Another: Friday Vigil in Veterans Park Will Mark Mass Murders in Uvalde and Buffalo."
Palatka's annual Blue Crab Festival on the city's scenic waterfront in downtown Palatka run Friday, May 27th through Sunday, May 29th and features 34 musical acts spread across three stages. Performers are on stage Friday from 6 to 11 p.m., Saturday from 9 a.m. to 11 p.m. am and Sunday from 8 a.m. to 11 p.m., 210 St. Johns Avenue. Admission and parking are free. Headliners include R&B singer Ginuwine who is known for hits like "Pony" and "So Anxious," Grammy-nominated Country music band Little Texas, and reggae icons The Original Wailers as well as Meachum L. Clarke & Company Gospel Choir, The Band Be Easy, Fortune Child, Papercutt, Chillula, and more. For more information, visit www.palatkabluecrabfestival.com. Follow along on Facebook @bluecrabfestivalpalatka and Instagram @palatkabluecrabfest
Notably:
Amnesty International today marks the anniversary of its founding in London in 1961. It was the creation of lawyer Peter Benenson. The organization won the Nobel Peace Prize in 1977, when the Nobel committee said Amnesty's "defense of human dignity against torture, violence, and degradation constitutes a very real contribution to the peace of this world."
Visit Amnesty International here
. Ending the death penalty is one of Amnesty's major campaigns. But it may be coincidental that today is also the birth anniversary of Joseph-Ignace Guillotin (1738), inventor of the guillotine, first used, ironically, during the French Revolution, in 1792. It was seen as an advance in humane ways to massacre human beings. "The Frenchman, born a smart-ass, created the guillotine," Flaubert wrote in a letter in his younger years ("Le Français, né malin, créa la guillotine"). Which begs the question as to the born-again Floridian fanatic's Stand Your Ground vigilantism, the guillotine by other means. Some years later Flaubert describes the guillotine execution of a murderer, and how more than 10,000 people flooded the town where it took place, sleeping in the snow and causing food to run out in town (as if, he would have added had he known, it were an NRA convention in Texas a few days after the massacre of a stack of children by NRA-worshipped guns). Balzac saw it this way (in the novel
Gosbeck
): "The rich have invented judges and courts of law to secure their goods, and the guillotine—that candle in which so many ignorants come to burn." ("Pour se garantir leurs biens, les riches ont inventés des tribunaux, des juges, et cette guillotine, espèce de bougie où viennent se brûler les ignorants.") Balzac compared the guillotine to bankers and doctors in the same novel, while Will Durant, author of that Balzacian series on world history, compared it to public opinion: "Let us leave something to the guillotine of opinion," he wrote in
The Age of Napoleon
(and in the same book called Jane Austen's satire "as clean and thorough as a guillotine.") Alexandre Dumas, for his part, reminds us that the anonymous executioner at the guillotine was called Monsieur de Paris. In America, you need a database to keep track of the mass killers, though
Pol-Pot's obsessive method with record-keeping
might come in handy.
Now this:
It's been an all-around dispiriting, soul-crushing week, not to mention soul-crushing Briefing (read on, you'll see why). There are no antidotes, except maybe a beer at Brown Dog, and this:

The Live Calendar is a compendium of local and regional political, civic and cultural events. You can input your own calendar events directly onto the site as you wish them to appear (pending approval of course). To include your event in the Live Calendar, please fill out this form.
For the full calendar, go here.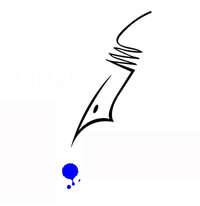 On May 21 [1977], the National Rifle Association had held its annual convention, in Cincinnati. The organization was founded in 1871 to improve marksmanship for those who might be called on to serve their country in war, then branched out to serve the interests of sportsmen. During the mob-riddled Prohibition era, it led the movement for federal laws against machine guns. And as 1977 began, its leadership appeared perfectly content to work with the Bureau of Alcohol, Tobacco and Firearms to devise commonsense laws to limit firearms. They were even planning to move their headquarters from Washington, D.C., to Colorado Springs, to orient the NRA closer to its identity as an organization for sportsmen, and distance it from its constituency who preferred it as an advocacy organization for armed self-defense—who soon, however, raised their voices in alarm. "It seems to me that the best way to deter murderers and thieves is to arm law-abiding folk and not to disarm them"—that was NRA cardholder Ronald Reagan, in a 1975 radio commentary responding to Gerald Ford's attorney general's proposal, welcomed by many NRA leaders, to ban the cheap handguns known as "Saturday Night Specials" because they were so frequently deployed in the commission of crimes of impulse. That same year, a California state senator and former John Birch Society recruiter named H. L. Richardson formed Gun Owners of America in alliance with Richard Viguerie. (The direct mail piece: "Radical… gun-grabbing… soft on crime… destroy our Constitution and unleash what could well be the most terrifying crime wave in history…") Within the NRA, a fundamentalist Christian gun-magazine publisher named Neal Knox, who opposed regulation even of machine guns, maneuvered to take over the organization's new lobbying arm, the Institute for Legislative Affairs, bringing in as its director the fearsome former architect of the 1950s federal illegal immigrant deportation program called "Operation Wetback," Harlon Bronson Carter, whose nickname was "Bullethead"—for his shaved head, and also his favorite medium of expression. (At the age of twenty he had been convicted of shooting to death a Mexican immigrant. The conviction was overturned because the judge had issued incorrect jury instructions.) In 1976 Carter chartered the NRA's first political action committee. They enjoyed excellent results on Election Day. Six days later—labeled "Bloody Monday" by its victims—Harlon Carter cleaned house at the NRA's Washington headquarters, firing eighty-four staffers; a secretary said she'd been ordered to perform sexual favors on one of their replacements from Carter's faction. Their new goal, Carter announced, was "No compromise. No gun legislation."
–From Rick Perlstein's Reaganland: America's Right Turn 1976-1980 (2020).