Why You Should Support FlaglerLive
Thank you for considering making a tax-deductible contribution to FlaglerLive. Your support of your non-profit local news source is vital as we work assiduously to keep FlaglerLive ticking, especially during emergencies such as Hurricane Ian. You can offer a straight, one-time donation of any amount. Or you can do a recurring, monthly or weekly contribution of your choice.
There's no magic to FlaglerLive's success. From our end, it's about hard work and commitment to great journalism for Flagler readers, day in and day out.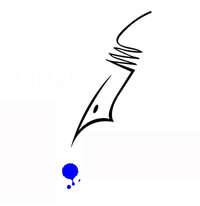 From your end, it's about supporting that commitment with yours. That means contributing money. Here's why.
There's the obvious. We're a small, non-profit operation. We have directors. We don't have investors. We don't promise profits off the top. We provide news and reinvest what we make in the operation. It's not a cheap operation. And it's our living. Your contribution helps us keep going.
Just as important: we are developing three revenue sources: advertising, grants and donations. We're going to take only so much advertising, because we don't want to be vulnerable to advertisers' pressures. FlaglerLive at times loses a lucrative advertiser because of something we published. That's fine. That's the nature of journalism–good, fearless journalism, anyway, which is rare to non-existent locally these days.
Your donations and grants will shield us from those pressures, enabling us to lose the odd advertiser without compromising our mission–and without us ever having to compromise the quality of our journalism by trying to hang on to an unhappy advertiser instead.
So your dollar contribution literally fosters independent journalism here in Flagler, not some distant place on K Street or Wall Street. Invest in your backyard.
It doesn't have to be much. But it has to be meaningful. Even if you disagree with some of the material you read in these pages, what we prize is your loyalty to free expression, debate and fearless journalism. FlaglerLive is a starting point to all that. So are your contributions.
You're also welcome to mail in a check. The address:
FlaglerLive
P.O. Box 354263
Palm Coast, FL 32135
Whichever option you choose, you may remain anonymous if you so choose. This is a rolling census of your commitment. Make it pay. We sure will, as we do every day.
And we thank you from the bottom of our hearts and the top of our keyboards.
—Pierre Tristam, Editor
A COPY OF THE OFFICIAL REGISTRATION AND FINANCIAL INFORMATION MAY BE OBTAINED FROM THE DIVISION OF CONSUMER SERVICES BY CALLING TOLL-FREE 1-800-HELP-FLA OR ONLINE AT www.FloridaConsumerHelp.com, REGISTRATION DOES NOT IMPLY ENDORSEMENT, APPROVAL, OR RECOMMENDATION BY THE STATE." REGISTRATION #: CH49993