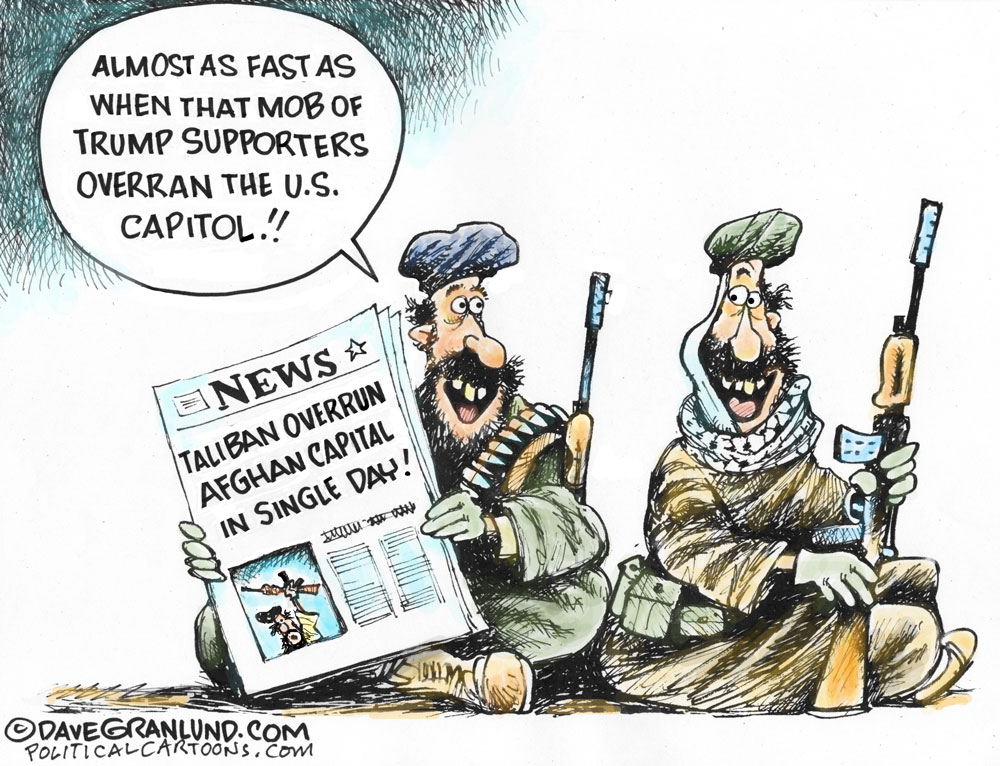 Today at the Editor's glance: Hurricane Henri is gunning for Long Island, N.Y., while we are left with another scorcher with highs in the lower 90s and heat index readings 102 to 106.Paul Krugman on masking: "To say what should be obvious," Paul Krugman writes getting vaccinated and wearing a mask in public spaces aren't "personal choices." When you reject your shots or refuse to mask up, you're increasing my risk of catching a potentially deadly or disabling disease, and also helping to perpetuate the social and economic costs of the pandemic. In a very real sense, the irresponsible minority is depriving the rest of us of life, liberty and the pursuit of happiness. […] ever since masks became a front in the culture war it has been clear that many opponents of mask mandates aren't merely demanding the right to go unmasked themselves — they want to stop others from acting responsibly. Tucker Carlson has called on his viewers to confront people they encounter who are wearing masks, and there have been scattered reports of violent attacks on mask-wearers."
Vaccination and testing schedule for Aug. 13-20: With the start of school and continued increases in the number of COVID cases reported each week, Flagler County Health Department (DOH-Flagler) continues to expand its testing and vaccination clinics. Testing appointments and vaccinations are now available seven days a week at 301 Dr. Carter Blvd. in Bunnell and testing five days a week at 120 Airport Road, 2nd floor. Please consider the following when contacting the health department for COVID-19 testing or vaccination: 
Weekdays from 3:30 to 6PM at 120 Airport Road, second floor in Palm Coast is for testing of students, parents, teachers and school staff. No appointments are necessary. This site does not provide vaccinations.
Weekdays from 3:30 to 6PM at 301 Dr. Carter Blvd in Bunnell offers both drive-through testing and walk-in Pfizer vaccinations. This drive-through is designated for people with COVID symptoms by appointment. Appointments fill quickly and can be scheduled by calling 386-437-7350 weekdays between 8AM and 4:30PM.
No appointments are necessary for walk-in vaccinations, offered exclusively at the 301 Dr. Carter location. The Pfizer vaccine is available for anyone ages 12 and older.
NEW! Saturdays & Sundays between 9 and 11AM at 301 Dr. Carter Blvd. in Bunnell will host testing for Flagler students, teachers and school staff who are considered close contacts of a confirmed COVID cases. These are individuals who have quarantined for at least four days and are testing as part of the "Test to Return" program.
The health department does not offer testing for travel verification at this time.
For more information about COVID-19 vaccination and testing efforts locally please call 386-437-7350 ext. 0 weekdays between 8AM and 4:30PM.

The Live Calendar is a compendium of local and regional political, civic and cultural events. You can input your own calendar events directly onto the site as you wish them to appear (pending approval of course). To include your event in the Live Calendar, please fill out this form.
For the full calendar, go here.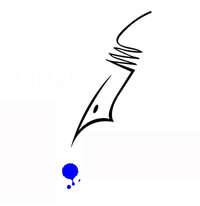 "After Rugby School he never forgot the lesson he learned there: that there would always be people who just didn't like you, to whom you seemed as alien as little green men or the Slime from Outer Space, and there was no point trying to change their minds."
–Salman Rushdie, from "Joseph Anton" (2012).