Today at the Editor's glance: In Court: Michael McIntyre, who faces a capital murder charge in the death by drug overdose of Chelsea Price, 33, appears before Circuit Judge Terence Perkins at 1:30 p.m. for a possible plea. See: "Michael McIntyre, 35, Is Latest Flagler Resident Indicted for Murder in Overdose Death of a Client–Chelsea Price." Palm Coast's Beautification and Environmental Advisory committee meets bat 5 p.m. at City Hall. City Repertory Theatre stages Noel Coward's "Blithe Spirit", a staged reading, at 7:30 p.m. in CRT's black box theater at City Marketplace, 160 Cypress Point Parkway, Suite B207, Palm Coast. Tickets are $20 adults and $15 students. Tickets are available online at eventbrite.com, by calling 386-585-9415, or at the venue just before showtime. Fussy, cantankerous novelist Charles Condomine, re-married but haunted (literally) by the ghost of his late first wife, the clever and insistent Elvira who is called up by a visiting happily wacky soothsayer, one Madame Arcati. A marvelously funny staged reading….just in time for Christmas. Stetson University School of Music's Christmas Candlelight Concert is at 7:30 p.m. at Lee Chapel in Elizabeth Hall, 421 N. Woodland Blvd., DeLand. All seating is general admission. Doors open 45 minutes before each performance. Masks and physical distancing are required. Tickets are $40 with a $1 processing fee. Tonight's performance is sold out.

The Live Calendar is a compendium of local and regional political, civic and cultural events. You can input your own calendar events directly onto the site as you wish them to appear (pending approval of course). To include your event in the Live Calendar, please fill out this form.
For the full calendar, go here.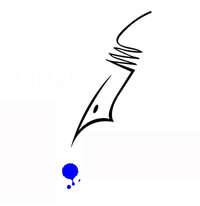 "But there has to be that interval of neglect, there has to be discontinuity; it is religiously and artistically essential. That is what I mean when I refer to the necessity for ruins: ruins provide the incentive for restoration, and for a return to origins. There has to be (in our new concept of history) an interim of death or rejection before there can be renewal and reform. The old order has to die before there can be a born-again landscape. Many of us know the joy and excitement not so much of creating the new as of redeeming what has been neglected, and this excitement is particularly strong when the original condition is seen as holy or beautiful. The old farmhouse has to decay before we can restore it and lead an alternative lifestyle in the country; the landscape has to be plundered and stripped before we can restore the natural ecosystem; the neighborhood has to be a slum before we can rediscover it and gentrify it. That is how we reproduce the cosmic scheme and correct history."
–From "The Necessity of Ruins" by J.B. Jackson (1980).