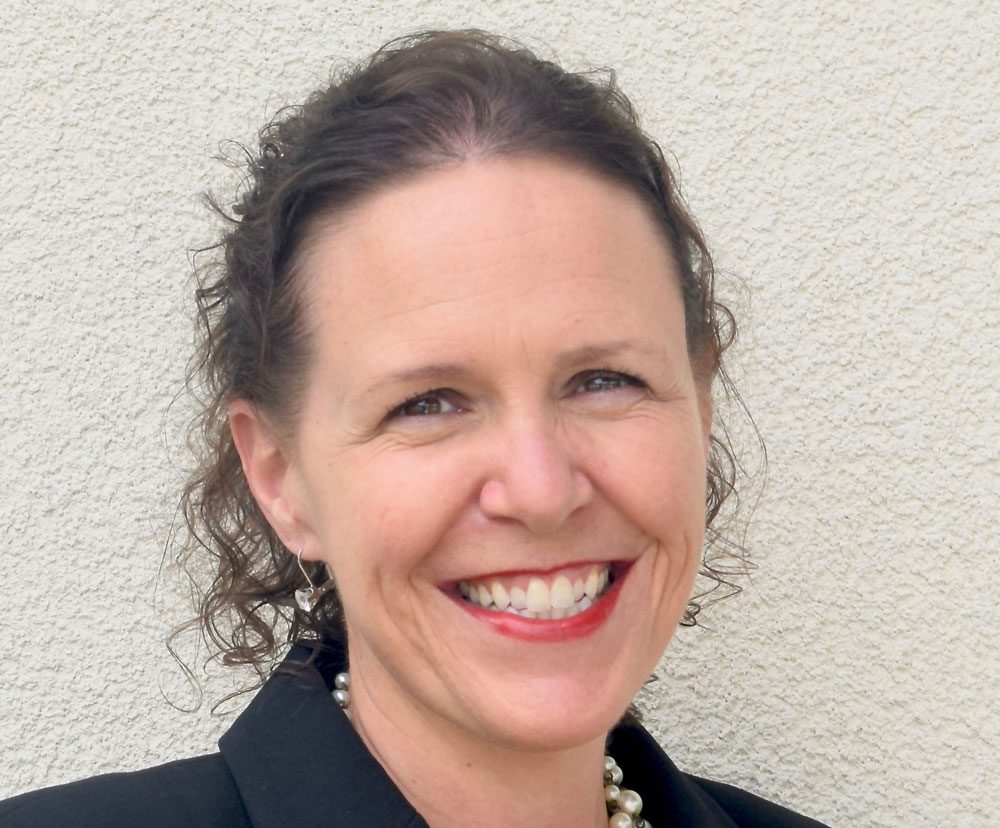 Today: Partly cloudy. A 40 percent chance of showers in the afternoon. Highs in the lower 80s. West winds 5 to 10 mph. Tonight: Cloudy with a 50 percent chance of showers. Lows in the lower 50s.
Today's document from the National Archives and the Astronomy Picture of the Day.
Today's National Commemorations.
Today's tides: at the beaches, at the Intracoastal Waterway.
Drought Index: 99
Merriam-Webster's Word of the Day: teleological.
The Live Community Calendar
Today's jail bookings.
Today's Briefing: Quick Links

"With all our technological advances, from the printing press to the airplane and the nuclear-power station, there seems to follow a shadow, unseen and yet perceptible, for the consequences of these advances manifest themselves before our eyes. Karl Benz, who, in 1885, built the first motorcar in a workshop in Mannheim, only eighty kilometres from Frankfurt, could hardly have realized that, in the future, his machine—which would join places and people together, opening cultures to each other and increasing the radius of human life so considerably—would claim the lives of one and a quarter million people each year, in car crashes. Nor could he have known that carbon-dioxide emissions from cars would be a cause of global warming, rising sea levels, burning forests, growing desert areas, and the extinction of animal species. This phenomenon, whereby the well-intended action of the one spirals into uncontrollable evil when the one becomes the many, is referred to by French philosopher Michel Serres as "the original sin." Diabolically, although each of us may wish only good, by our collective deeds we end up committing evil."
–From Karl Ove Knausgaard's "The Slowness of Literature and the Shadow of Knowledge," in the Nov. 6 New Yorker.
Previously:
Waiting | Sen. Butler | Dissembling Catiline | Lies | Health care hell | Sense of an ending | Battlefields | Community | Turban stereotype | No to Handke | Blusterers | Norilsk | 1st Amendment | Political party evils | Self-confidence | Military glory | Differences of opinion | Columbus | Fiction's truth-seeking | The Old Maid | Sudden disease | Sudden old age | A streetcar named Angelou | Corsica | Inner core | Unchanging humanity | Angelou ethics | Fanaticism | Life by Seneca | Walmarting America | Joy and luck | Parenting | Glossy men

Note: all government meetings noticed below are free and open to the public unless otherwise indicated. Many can be heard or seen live through each agency's website.
The 

Flagler County Affordable Housing Committee meets in the Financial Services Conference Room, third floor, Government Services Building, 1769 East Moody Boulevard, Bunnell, 8:30 a.m. The County Commission  established the Affordable Housing Advisory Committee/ Housing Task Force, under Section 16-77 of the Flagler County Code, to make recommendations to the Board of County Commissioners regarding specific initiatives to encourage or facilitate affordable housing in Flagler County. Staff Liaison is Ralston Reodica,  386-313-4037. See the committee bylaws here, and committee agendas here, though they're posted only spottily.
Flagler's Community Traffic Safety Team meets at 9 a.m. at Flagler Technical Institute, 5400 E. Hwy 100, just west of Flagler Palm Coast High School. The meeting is open to all who have a concern with road safety. School Board member Andy Dance chairs the group. His preview of the meeting: We will include items forwarded to the CTST plus review the agenda action items from prior meetings and updating their status. The following "ongoing" items will be reviewed at the next meeting:
1. Follow-up on corrective actions taken to alleviate congestion on Matanzas Woods Parkway at the MHS driveway connection before school and during bus release.
2. Progress on "school zone designation" at same area on Matanzas Woods Parkway.
3. Traffic congestion at Old Kings Elementary School
4. Follow-up on A1A safety issues in the Hammock
The Palm Coast City Council meets in workshop at 9 a.m. at City Hall in Town Center. The agenda is largely routine.
The St. Johns River Water Management District Board meets at the district's headquarters, 4049 Reid Street, Palatka. Times vary: Check this list for this meeting's time.
The Garden Club of Palm Coast meets at 12:30 p.m. at the Flagler County Fairgrounds, 150 Sawgrass Road, Bunnell. Kris Daniels, Master Beekeeper, explains plants that attract bees and their benefits to our wellbeing. Plant Sale begins at 12:30 pm. Meeting begins at 1 p.m.
The St. Johns River Water Management District Governing Board meets at 11 a.m., district headquarters, 4049 Reid St., Palatka.
Daytona State College Foundation's Wisdom in Senior Education program (WISE): This week, Dr. Jean Hickman, Daytona State College. Musical review and short performances from the DSC Jazz Choir and Music Program. At DSC's Advanced Technology College, 1770 Technology Blvd., Daytona Beach (located ½-mile north of LPGA Blvd. off Williamson Blvd.) – all presentations are from 2 to 3:30 p.m. The Foundation created the WISE program to provide continuing education and cultural enrichment activities to senior members of the community.WISE is open to anyone age 50 or older; $15 for an individual or $25 per couple for the period September-December. For more information, contact Suzette Cameron, Director of Alumni Relations and Development, call (386) 506-4506, or email [email protected]
A monthly community gathering for friends and family of suicide loss, 7:30 to 8:30 p.m. at Find You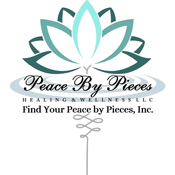 r Peace by Pieces, 300 Palm Coast Pkwy S.W. Unit 9 and 11. Overcoming and managing the grief of losing a loved one to suicide can be pervasive and overwhelming. We invite you to join this community gathering to understand why this type of grief is challenging to live with but more importantly this is a peer group coming together to form a support system in each other, with others who live with this loss. This group is once a month, but our hope is that you will make connections with each other, if that is something that you need or want. That you can have this support throughout the month as well. Reaching out to each other if needed ♡ Held in the community lounge, unit 9. An inviting, calming environment. Meditation nooks are available to use if needed or wanted with sound machines/headphones in case you need a few moments to yourself while there as well. Donations accepted but not required. We want you here. Any donations made will go to help support the center in being able to bring this group and others to the community.
The Flagler Humane Society and County Commissioner Joe Mullins are hosting a Town Howl meeting at the society's location, 1 Shelter Drive, Palm Coast, at 5 p.m., to discuss the county commission's recently passed ordinance that still allows dog-chaining. The society describes the evening as "An important discussion and call to action with our County Commissioners concerning county anti-tethering laws." See: "Flagler Approves Unattended Tethering of Dogs Outdoors, Against Humane Society Objections."
The Bunnell City Commission meets at City Hall at 7 p.m., Commission Chamber, City Hall Building 3, 201 West Moody Boulevard. See all agendas and background materials here. Palm Coast City Manager Matt Morton is scheduled to make a presentation on the city's proposed partnership with UNF in Town Center. Abundant Life Ministries, the organization run by Sandra Shanks, is applying for a zoning change of 7 acres at West Howe Street and Elkin Street from single-family residential to apartment dwellings. The full agenda and background materials are here. Listen to the meetings here.
Sound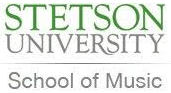 s New XXV: Amernet String Quartet: The Amernet String Quartet has garnered recognition as one of today's exceptional string quartets and is the Ensemble-in-Residence at Florida International University in Miami. The Amernet was founded in 1992 at The Juilliard School and was the first prize winner of the Banff, Tokyo and Fischoff chamber music competitions. 7:30 p.m. Lee Chapel in Elizabeth Hall, 421 N. Woodland Blvd., DeLand. All concerts are free and open to the public. Call 386/822-8950.
Blood Donations: The Big Red Bus will be at the following locations this week (schedule your donation by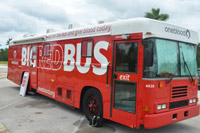 going to the website and entering a Palm Coast zip code, then locating one of the venues below):
Tuesday: Epic Theaters, 1185 Central Avenue, Palm Coast, 1 to 6 p.m.
Wednesday: Palm Coast Data Building 3, 2 Commerce Boulevard, Palm Coast, 9:30 to 11:30 a.m.
Wednesday: Palm Coast Data Building 1, 11 Commerce Boulevard, Palm Coast, 12:30 to 3:30 p.m.
Saturday: Chick Fil A, 1000 Palm Coast Parkway, 10 a.m. to 6 p.m.

Jail Bookings and Last 24 Hours' Incidents in Flagler, Palm Coast, Flagler Beach, Bunnell
Sources: Flagler County Sheriff's Office, Flagler Beach Police Department, Bunnell Police Department. This is Flagler County's only comprehensive, one-stop compilation of all local law enforcement's daily day and night shift commanders' reports.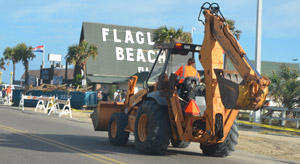 Flagler Beach Is Open For Business: A1A Construction Update:
FlaglerLive is providing weekly updates to year-long construction on and near State Road A1A in Flagler Beach as the Florida Department of Transportation rebuilds a 1.5-mile segment from South 9th Street to South 22nd Street, and builds a sea wall at the north end of town. These updates are provided through DOT or local officials. If you have any relevant information or images, you're welcome to email them to the editor here.
Last Updated: Oct. 28
Segments 1 and 3 are complete.
Segment 2 (South 22nd Street to South 9th Street):
The drainage installation is complete, and work on the new median curbs and flumes is continuing and approximately 70% complete. Work on the southbound roadway continues as the contractor has placed limerock base to 18th street and will continue moving north. The traffic separator is taking shape and is over 50% complete.
Segment 3 (North 18th Street to Osprey Drive):
Wall construction is complete, and walkover construction will begin once Hurricane Season is over.

Announcements/Press Releases:
None.

In Florida and in State Government:
Note: Some proceedings below can be followed live on the Florida Channel. Most legislative proceedings can be followed through the Senate or House websites.

HEMP ISSUES EYED: The Senate Agriculture Committee will receive updates on hemp issues, including a hemp seed certification process. (Tuesday, 10:30 a.m., 301 Senate Office Building, the Capitol.)
BACK-TO-SCHOOL 'HOLIDAY' CONSIDERED: The Senate Commerce and Tourism Committee will take up a series of bills, including a proposal (SB 542), filed by Sen. Keith Perry, R-Gainesville, that would lead to a 10-day back-to-school tax "holiday" next year. Under the proposal, the holiday period for most items would last from July 31 through Aug. 9. Shoppers would not have to pay sales taxes on clothing items costing $60 or less, school supplies costing $15 or less, and personal computers and computer accessories costing $1,000 or less. The tax holiday for computers and computer accessories would be one day shorter, lasting from Aug. 1 through Aug. 9. (Tuesday, 10:30 a.m., 110 Senate Office Building, the Capitol.)
LAW ENFORCEMENT DRONES DISCUSSED: The Senate Criminal Justice Committee will consider a bill (SB 520), filed by Sen. Joe Gruters, R-Sarasota, that would allow law-enforcement agencies to use aerial drones in certain circumstances, including to provide an aerial perspective of crowds of 50 people or more and to help with traffic management. (Tuesday, 10:30 a.m., 37 Senate Office Building, the Capitol.)
PARENTAL CONSENT ON AGENDA: The Senate Health Policy Committee will take up a proposal (SB 404), filed by Sen. Kelli Stargel, R-Lakeland, that would require parental consent before minors can have abortions. The proposal would be more restrictive than a current requirement that parents be notified before their daughters have abortions. (Tuesday, 10:30 a.m., 412 Knott Building, the Capitol.)
NICARAGUAN LEADER CONDEMNED: The Senate Judiciary Committee will consider a resolution (SR 546), filed by Sen. Jose Javier Rodriguez, D-Miami, that would condemn the "oppression of the Nicaraguan people under President Daniel Ortega." (Tuesday, 1:30 p.m., 110 Senate Office Building, the Capitol.)
LAWMAKERS HOST FILM SCREENING: Rep. Margaret Good, D-Sarasota, and Rep. Loranne Ausley, D-Tallahassee, will host a screening of the film "Surviving Lunch," which deals with issues such as school violence and bullying. (Tuesday, 5:30 p.m., Challenger Learning Center, 200 South Duval St., Tallahassee.)
ABORTION RIGHTS SUPPORTERS RALLY: Abortion-rights supporters will hold a rally that will include opposition to legislation that would require parental consent before minors can have abortions. The rally will be held hours before the Senate Health Policy Committee is slated to take up the proposal (SB 404). (Tuesday, 9:30 a.m., outside the Capitol on the Supreme Court side, Tallahassee.)
FEA CONTINUES BUS TOUR: The Florida Education Association will continue a bus tour focused on calling for increased education funding. (Tuesday, 9:30 a.m., Brevard Federation of Teachers, 1007 Florida Ave., Rockledge. Also, 12:15 p.m., Stone Magnet Middle School, 1101 East University Blvd., Melbourne. Also, 5 p.m., Gulf View Elementary Magnet School, 1530 South Fiske Blvd., Rockledge.)
CAMPAIGN FINANCE REPORTS DUE: State candidates and political committees face a Tuesday deadline for filing reports showing finance activity through Oct. 31.
–Compiled by the News Service of Florida and FlaglerLive

Coming Days:
The Live Calendar is Flagler County's and Palm Coast's most complete, detailed and searchable community calendar of events, including culture, the performing arts, theater, government, the courts and justice system and a lot more. If you're not listed here, you're not getting the visibility you deserve. To include your event, please fill out this form. Any other issues, email the editor.
[ai1ec view="agenda"]

Keep Up with Donald Trump's attacks on the press through the ACLU's running tab here.
Keep Up with mass shootings in a running database here.

Palm Coast Construction and Development Progress Reports
Here's a summary of the latest city developments as of Nov. 1, 2019:
Click to access City-of-Palm-Coast-Week-in-Review-Issue-01-Oct.-28-20191.pdf

Cultural Coda
Wenzeslaus Thomas Matiegka: Sonata Op. 23, Elliot Simpson, guitar
And be sure to check out the latest performances at the Netherlands Bach Society.
Previous Codas: