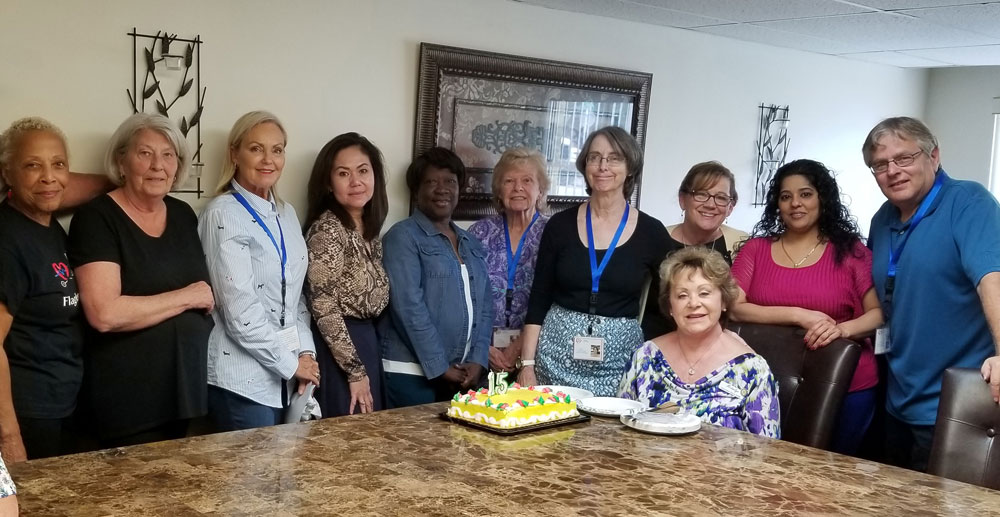 Today: Partly cloudy. Highs in the lower 80s. Southwest winds 10 to 15 mph. Tonight: Partly cloudy. Lows in the lower 60s. Southwest winds 5 to 10 mph. See the latest National Weather Service-Jacksonville Briefing here.
Today's document from the National Archives and the Astronomy Picture of the Day.
Today's National Commemorations.
Today's tides: at the beaches, at the Intracoastal Waterway.
Drought Index: 189
Global Warming: The daily carbon count.
Today's word: canker-blossom.
The Live Community Calendar
Today's jail bookings.
Today's Briefing: Quick Links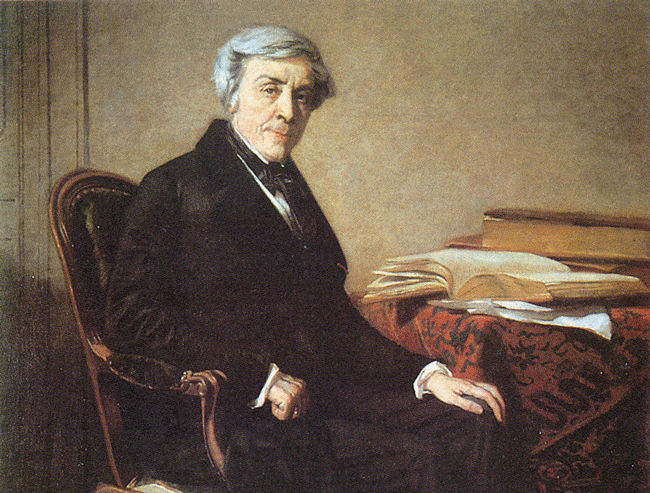 "With the world began a war which will end only with the world: the war of man against nature, of spirit against matter, of liberty against fatality. History is nothing other than the record of this interminable struggle."
–Jules Michelet.
Previously:
Blanche Gardin | Poe's old age | Whose Christian tradition? | The real socialists | Roberto Bolaño | WSJ v. China | GOP radicals | Evolution accidents | Xenophobia is us | Washington | Birches | Mindcraft | Disillusion | Husband and wife | Marriage Survivor | Sir's rudeness | Missing information | Executions | Something to live for | Worrying about Jesus | Violence against truth | Memory | Nothingness | Ann Eliza Bunner | Hansen's E Pluribus | False objectivity | Safe spot | Chinese immigrants | Sully on stuttering | French rudeness | Deplorables | The human race | Courage | Modern compliment | In a border prison | Facts | Hashish | Patriotism as chauvinism | Smell of Christmas | The novel | Defeating Trump | Jefferson's ideals| Norilsk

Note: all government meetings noticed below are free and open to the public unless otherwise indicated. Many can be heard or seen live through each agency's website.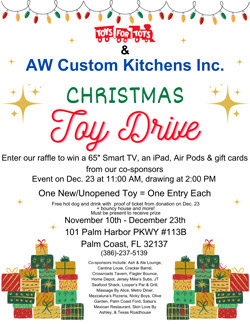 In Court: The case of Thomas LeGault, a candidate for Flagler County Commission, is scheduled for pre-trial before County Judge Andrea Totten at 9 a.m.in Courtroom 404 at the Flagler County courthouse. Flagler Broadcastin's WNZF sued LeGault over a claim of just under $5,000 resulting from unpaid bills for an infomercial LeGault hosted on the radio station from February to May 2019. But court records indicate that LeGault had not been found in order to be served. See: "WNZF Sues County Commission Candidate Tommy LeGault Over Unpaid Bills; He Owes FPC's Cheerleaders Money They Raised Months Ago."
Learn the Basics of Your Computer, 10 a.m.-noon at Palm Coast Community Center, 305 Palm Coast Pkwy. NE. Want to learn more about your computer? These classes teach you basic care of your computer, different programs you might have to use, and internet security. Free but registration required at www.parksandrec.fun/seniors. More info: 386-986-2323.
The Flagler County Homeless & Housing Taskforce, a part of FlaglerCares, meets from 2:30 to 3:30 p.m. at the Flagler County Public Library, 2500 Palm Coast Pkwy NW, Palm Coast.
The Flagler County School Board meets for an agenda workshop at 3 p.m. Training Room 3, 3rd floor, Government Services Building, 1769 E Moody Blvd., Bunnell. The meeting is an information workshop only. The board will discuss, among other items, a proposed suicide-prevention policy. The agenda workshop focuses on items the board will take action on at its next regular meeting.

The Palm Coast City Council meets at 6 p.m. at City Hall in Town Center. Mayor Milissa Holland and others may address the city's arrangement with Coastal Cloud that gave rise to Palm Coast Connect under a previous administration. The issue drew attention following a critical column in the Observer by Cindi Lane, a former city staffer, and further comments on Friday on WNZF, by City Council member Jack Howell. The council is expected to vote on a 120-day moratorium on development applications for dollar stores. The full agenda and background materials are here.
Flagler Beach's Planning and Architectural Review (PAR) Board meets at City Hall at 5:30 p.m., 105 S 2nd St Flagler Beach.
A Suicide Prevention Rally is scheduled for 4:30 p.m. at Old Kings Road and Palm Coast Parkway. The rally is organized by county mental health advocates.
Chess on the Porch (and backgammon): The Humidor at European Village hosts an open chess evening starting at 6 p.m. Anyone and everyone welcome. Bring your chessboard if you have one. Great beer and wine, plus cigars. 101 Palm Harbor Pkwy, Palm Coast. Call 386.445.2221.
The Flagler Sportsfishing Club holds its monthly meeting, starting with a Quick Tips speaker at 7 p.m. and a guest speaker at 7:30, at the VFW, 47 Old Kings Rd N, Palm Coast. The club focuses on educating members on local fishing techniques, laws and regulations. Non-members are always welcome as well. Click here to become a member. Membership is $70 a year for an individual.
The Hammock Community Association holds its monthly meeting at 7 p.m. at the Hammock Community Center, 79 MalaCompra Road, Palm Coast.
Blood Donations: The Big Red Bus will be at the following locations this week (schedule your donation by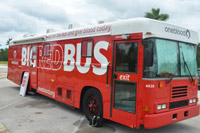 going to the website and entering a Palm Coast zip code, then locating one of the venues below):
Tuesday: Epic Theaters, 1185 Central Avenue, Palm Coast, 1 to 6 p.m.
Wednesday: The Windsor, 50 Town Court, Palm Coast, 1 to 6 p.m.
Thursday: Walmart, 174 Cypress Point Parkway, Palm Coast, 11 a.m. to 5 p.m.
Saturday: Walmart, 174 Cypress Point Parkway, Palm Coast, 11 a.m. to 5 p.m.
Sunday: Flagler County Humane Society, 1 Shelter Drive, 11 a.m. to 4 p.m.

Jail Bookings and Last 24 Hours' Incidents in Flagler, Palm Coast, Flagler Beach, Bunnell
Sources: Flagler County Sheriff's Office, Flagler Beach Police Department, Bunnell Police Department. This is Flagler County's only comprehensive, one-stop compilation of all local law enforcement's daily day and night shift commanders' reports.

In Florida and in State Government:
Note: Some proceedings below can be followed live on the Florida Channel. Most legislative proceedings can be followed through the Senate or House websites.

'BEST AND BRIGHTEST' REPEAL CONSIDERED: The Senate will consider a series of issues during a floor session, including a proposal (SB 486), filed by Sen. Rob Bradley, R-Fleming Island, that would eliminate the controversial "Best and Brightest" teacher-bonus program. The proposal comes as the House and Senate consider plans for increasing teacher salaries. Among other issues, the Senate could approve a bill (SB 28), filed by Minority Leader Audrey Gibson, D-Jacksonville, that would provide $2.15 million to compensate Clifford Williams, who was wrongfully incarcerated for 43 years. (Tuesday, 10 a.m., Senate chamber, the Capitol.)
HOUSE HOLDS FLOOR SESSION: The House will take up numerous issues during a floor session, including a measure aimed at making it harder to put proposed constitutional amendments on the ballot. The proposal (HJR 7093), sponsored by Rep. Bob Rommel, R-Naples, would dramatically increase petition-signature requirements for ballot initiatives. Currently, backers of ballot initiatives must meet two petition-signature requirements to take proposed constitutional amendments to voters. Both requirements are based on a calculation of 8 percent of the number of votes cast in the last presidential election year. One of the requirements involves submitting an overall number of petition signatures that equal 8 percent of the votes cast statewide. For proposed constitutional amendments on the 2018 and 2020 ballots, that equated to submitting 766,200 petition signatures statewide, based on the number of votes cast in the 2016 election. The other requirement says backers of ballot initiatives must submit petitions signatures that equal 8 percent of the votes cast in at least half of Florida's congressional districts — in effect forcing political committees to get signatures from various parts of the state. In 2018 and 2020, that meant hitting the target numbers in 14 of 27 congressional districts. Rommel's proposal would make it harder to meet that second requirement. It would mandate backers of proposed constitutional amendments meet the targets in all congressional districts — up from half. (Tuesday, 11:30 a.m., House chamber, the Capitol.)
SCHOOL VOUCHERS AT ISSUE: The Senate Appropriations Committee will take up numerous bills, including a proposal (SB 1220), filed by Sen. Manny Diaz Jr., R-Hialeah, that addresses a series of education issues. Those issues include expanding the number of children who would be eligible for private-school vouchers through the Family Empowerment Scholarship program. (Tuesday, 1 p.m., 412 Knott Building, the Capitol.)
FPL SOLAR PLAN DEBATED: The state Public Service Commission will decide whether to approve a controversial $1.8 billion proposal that would lead to Florida Power & Light adding 20 solar-power plants over two years. Under the proposed SolarTogether program, customers would be able to voluntarily pay more on their electric bills to finance the projects and would receive credits that would result in them getting a "payback" in about seven years. FPL contends that the program would respond to customers who want to help boost renewable energy and might not want to have rooftop solar panels. But opponents, including the state Office of Public Counsel, argue the program would unfairly have costs and financial risks for the vast majority of customers who would not participate. (Tuesday, 9:30 a.m., Betty Easley Conference Center, 4075 Esplanade Way, Tallahassee.)
BLOOMBERG CAMPAIGNS IN FLORIDA: Democratic presidential candidate Mike Bloomberg will appear at an organizing event in Palm Beach County. (Tuesday, 7 p.m., Palm Beach County Convention Center, 650 Okeechobee Blvd., West Palm Beach.)
–Compiled by the News Service of Florida and FlaglerLive

Super Tuesday: Where Do the States Stand? The most important states to win on Super Tuesday are all polling in favor of Sen. Bernie Sanders (I-VT), averages from Real Clear Politics show. Both in California, where 415 delegates are up for grabs, and Texas, which has 228 delegates on offer, the Vermont senator enjoys a comfortable margin ahead of competitor for the Democratic nomination in the 2020 presidential election, Joe Biden.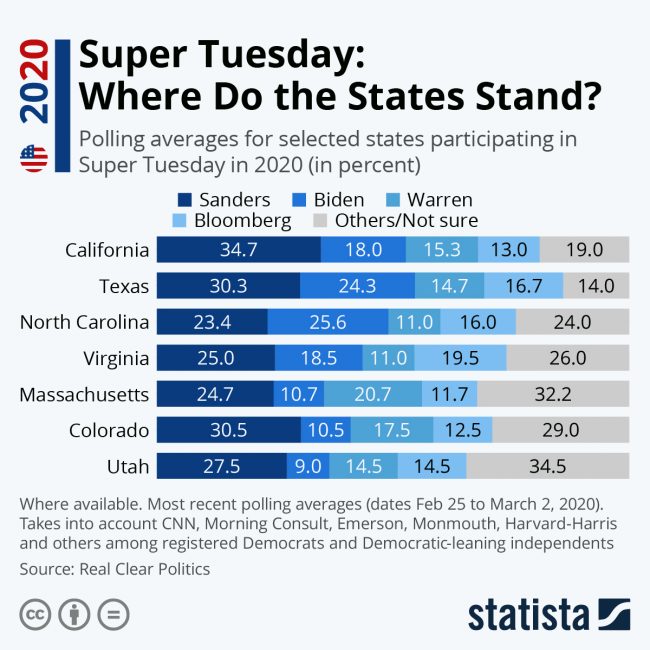 Through April 4, Palm Coast Mayor's 90/90 Challenge: Get outdoors and get active – join us for the Mayor's 90/90 Challenge! The challenge is to move at least a mile a day for the 90 days from Jan. 6 to April 4. You can choose your own form of exercise. Log in to Palm Coast Connect and record your progress throughout the month. Everyone who completes the Challenge will receive a prize. Share your progress along the way on social media using #Mayors9090 and #ConnectToFitness. More info: www.palmcoastconnect.com and 386-986-2323.

The Live Calendar is Flagler County's and Palm Coast's most complete, detailed and searchable community calendar of events, including culture, the performing arts, theater, government, the courts and justice system and a lot more. If you're not listed here, you're not getting the visibility you deserve. To include your event, please fill out this form. Any other issues, email the editor.
[ai1ec view="agenda"]

Keep Up with Donald Trump's attacks on the press through the ACLU's running tab here.
Keep Up with mass shootings in a running database here.


Palm Coast Construction and Development Progress Reports
Here's a summary of the latest city developments as of Dec. 16 2019: