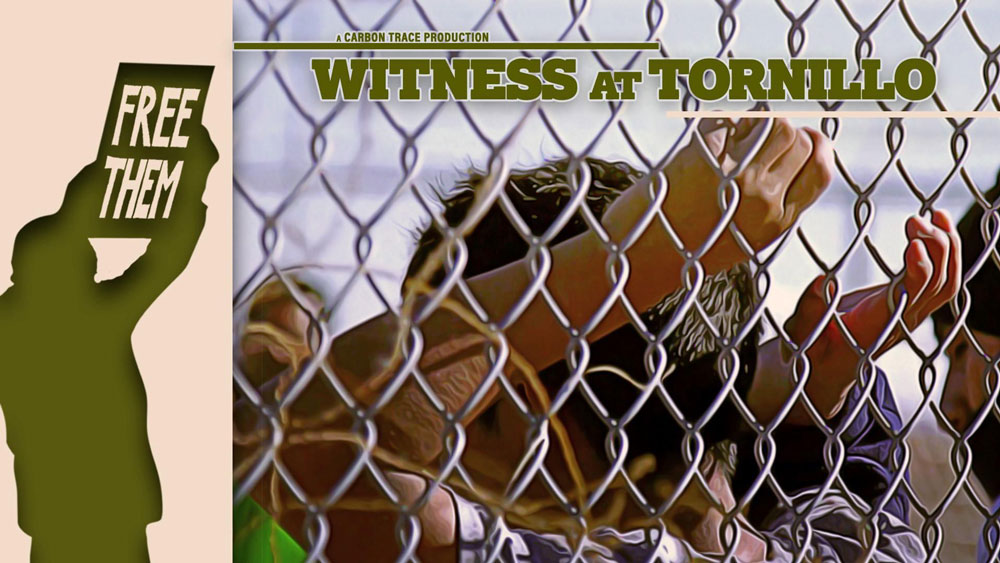 Today: Sunny. Patchy frost in the morning. Highs in the upper 50s. West winds 5 to 10 mph. Tonight: Clear. Lows in the upper 30s. West winds 5 to 10 mph.
Today's document from the National Archives and the Astronomy Picture of the Day.
Today's National Commemorations.
Today's tides: at the beaches, at the Intracoastal Waterway.
Drought Index: 158
Global Warming: The daily carbon count.
A.Word.A.Day from Wordsmith.org. Today's word: fulgor.
The Live Community Calendar
Today's jail bookings.
Today's Briefing: Quick Links

"Memory is not a reliable quantity in life. And it isn't for the simple reason that memory doesn't prioritize the truth. It is never the demand for truth that determines whether memory recalls an action accurately or not. It is self-interest that does. Memory is pragmatic, it is sly and artful, but not in any hostile or malicious way; on the contrary, it does everything it can to keep its host satisfied. Something pushes a memory into the great void of oblivion, something distorts it beyond recognition, something misunderstands it totally, something, and this something is as good as nothing, recalls it with sharpness, clarity, and accuracy. That which is remembered accurately is never given to you to determine."
–From Karl Ove Knausgaard's "My Struggle, Book 3."
Previously:
If there is a Hell | Life unchanging | Mad presidents | Cancellation of Colin Kaepernick | Lincoln | Speak like Socrates | Equal rights | Sumner's sex | Sojourner Truth's truth | Invisible woman | People change | Hubris | Original sin | Waiting | Sen. Butler | Dissembling Catiline | Lies | Health care hell | Sense of an ending | Battlefields | Community | Turban stereotype | No to Handke | Blusterers | Norilsk | 1st Amendment | Political party evils | Self-confidence | Military glory | Differences of opinion | Columbus | Fiction's truth-seeking | The Old Maid | Sudden disease | Sudden old age

Note: all government meetings noticed below are free and open to the public unless otherwise indicated. Many can be heard or seen live through each agency's website.
Take the 2019 Palm Coast Community Survey.
Free Chronic Pain Self-Management Program: City of Flagler Beach Library, 315 S. 7th Street, Flagler Beach, 1:40 to 4 p.m. Techniques to cope with fatigue, frustration, isolation, and poor sleep. How to evaluate new treatments and communicate effectively. Appropriate use of medications and exercise. Pacing activity, rest, and healthy eating tips. Classes enhance, not replace existing programs and treatments. Registration: Sherri Cheshire, at Northeast Florida AHEC Phone: (877) 784-8486 Email: [email protected] Online: nefahec.eventbrite.com
The Sheltering Tree, Flagler County's only cold-weather shelter for the homeless, will be open this evening and overnight to accommodate homeless individuals, as temperatures are expected to fall below 40. The sheltering tree is at Bunnell's United Methodist Church, 205 North Pine Street. The shelter opens at 5:30 p.m. Guests will be served a hot dinner and a hot breakfast the enxt day before the shelter must be cleared by 7:30 a.m. A team of about a dozen volunteers will manage the shelter.
The Flagler County Homeless & Housing Taskforce, a part of FlaglerCares, meets from 2:30 to 3:30 p.m. at the Flagler County Public Library, 2500 Palm Coast Pkwy NW, Palm Coast.
The Flagler County School Board meets for an agenda workshop at 3 p.m. Training Room 3, 3rd floor, Government Services Building, 1769 E Moody Blvd., Bunnell. The meeting is an information workshop only. The agenda workshop focuses on items the board will take action on at its next regular meeting.
Flagler Beach's Planning and Architectural Review (PAR) Board meets at City Hall at 5:30 p.m., 105 S 2nd St Flagler Beach.
Chess on the Porch (and backgammon): The Humidor at European Village hosts an open chess evening starting at 6 p.m. Anyone and everyone welcome. Bring your chessboard if you have one. Great beer and wine, plus cigars. 101 Palm Harbor Pkwy, Palm Coast. Call 386.445.2221.
Indivisible-Flagler hosts a one-time screening of "Witness At Tornillo" at Regal Avenues Stadium 20 theater, 9525 Philips Hwy, Jacksonville, on Tuesday December 3rd  at 7 – 8: 30 p.m. The film tells the story of a man from Brooklyn, New York who sat alone in the West Texas desert, compelled to witness the injustice of family separation and child imprisonment. His goal was to shut down this American internment camp and free those children. Can individual action make a difference? That man, Josh Rubin, will be joining us at this showing to speak and take questions on the film and to update us on what's been happening since Tornillo and the children's detention facility in Florida at Homestead have been shut down.  Several of the members of Indivisible in Florida went to Homestead to witness alongside Josh and others and will be there as well. The film is being screened through Tugg.com, a platform that helps individuals and organizations host screenings in their local theaters. Tickets can be purchased at: https://www.tugg.com/titles/witness-at-tornillo
A monthly gathering for the LGBT youth group, 7:30 to 8:30 p.m. at Find Your Peace by Pieces, 300 Palm Coast Pkwy S.W. Unit 9 and 11. Middle and highschoolers welcome in a place created for community and togetherness. This group is organized by Shoshanah Mercado, a licensed school psychologist at Buddy Taylor Middle School who volunteers her time at Peace by Pieces: Making friends, joining together, getting to know one another, talking about topics, or talking about life. Find Your Peace by Pieces creates a support system in Flagler County. Any donations go to help support the space and keep it available for all the donation based offerings and other affordable pieces of wellness we offer ♡ !
Blood Donations: The Big Red Bus will be at the following locations this week (schedule your donation by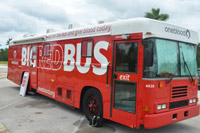 going to the website and entering a Palm Coast zip code, then locating one of the venues below):
Monday: Government Services Building, 1769 East Moody Boulevard, Bunnell, 10 a.m. to 4 p.m.
Friday: Walmart, 174 Cypress Point Parkway, Palm Coast, 10 a.m. to 6 p.m.
Friday: Flagler Beach City Hall, 105 South 2nd Street, 4 to 9 p.m.
Saturday: Walmart, 174 Cypress Point Parkway, Palm Coast, 11 a.m. to 5 p.m.

Jail Bookings and Last 24 Hours' Incidents in Flagler, Palm Coast, Flagler Beach, Bunnell
Sources: Flagler County Sheriff's Office, Flagler Beach Police Department, Bunnell Police Department. This is Flagler County's only comprehensive, one-stop compilation of all local law enforcement's daily day and night shift commanders' reports.

See details here.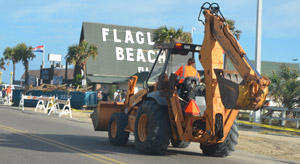 Flagler Beach Is Open For Business: A1A Construction Update:
FlaglerLive is providing weekly updates to year-long construction on and near State Road A1A in Flagler Beach as the Florida Department of Transportation rebuilds a 1.5-mile segment from South 9th Street to South 22nd Street, and builds a sea wall at the north end of town. These updates are provided through DOT or local officials. If you have any relevant information or images, you're welcome to email them to the editor here.
Last Updated: Nov. 18
Segments 1 is complete.
Segment 2 (South 22nd Street to South 9th Street):
The work on the new median curbs and flumes is continuing and is approximately 80% complete. All sidewalks have been poured, and driveways are 75% complete. Work on the southbound roadway continues as the contractor has placed limerock base between 18th and 19th street, with paving for Segment 2 tentatively scheduled for later this month. The traffic separators are 90% complete.
Segment 3 (North 18th Street to Osprey Drive):
Wall construction is complete, and walkover construction will begin once Hurricane Season is over.

Home Instead Senior Care once again is calling on the community to give a gift of love through their "Be a Santa to a Senior" program. It's easy to participate. Just visit one of the area Walgreen's or Better Homes and Gardens Real Estate/Synergy. Choose an ornament from the tree and purchase the gift. These gifts will be distributed by Flagler County Senior Services. Touching our Seniors lives by sharing this Holiday Season.
Walgreen's: 215 Palm Coast Pkwy., NE
1109 Palm Coast Pkwy., SW
5000 E. Highway 100
Better Homes and Gardens Real Estate/Synergy
412 Beach Village Dr., Flagler Beach

In Florida and in State Government:
Note: Some proceedings below can be followed live on the Florida Channel. Most legislative proceedings can be followed through the Senate or House websites.

TAXWATCH CONTINUES MEETING: Florida TaxWatch will continue a three-day annual meeting, with speakers at the event expected to include former Florida Attorney General Bill McCollum, former U.S. Sen. George LeMieux and former Lt. Gov. Jeff Kottkamp. (Tuesday, 8 a.m. The Breakers, 1 South County Road, Palm Beach.)
CABINET MEETS: Gov. Ron DeSantis, Attorney General Ashley Moody, Agriculture Commissioner Nikki Fried and state Chief Financial Officer Jimmy Patronis will hold a Cabinet meeting. Among the issues on the agenda are a pair of land-conservation deals that would cover nearly 10,000 acres in Dixie and DeSoto counties. The Lyme Cross City Forest Company deal in Dixie County carries a price tag of $2 million. The proposal would establish a conservation easement for 5,785 acres of timberland within the Lower Suwannee River and Gulf Watershed Florida Forever project. The acquisition is intended to protect and enhance water quality and enhance management practices of the ongoing silviculture operation, according to the meeting agenda. The Cabinet is also slated to act on a proposed $6.5 million deal for 3,891 acres in DeSoto County. The state hopes to recoup more than 40 percent of the purchase price of the Tiger Bay Ranch property through a grant from the U.S. Department of Agriculture, according to documents posted on the Cabinet website. The active ranchland would also be placed into a conservation easement, which allows property owners to continue using the land while preventing development. (Tuesday, 9 a.m., Cabinet meeting room, the Capitol.)
JUSTICES TAKE UP PRIMARY PROPOSAL: The Florida Supreme Court will hear arguments in two cases, including a debate about whether it should sign off on a proposed constitutional amendment that would make major changes in the state's primary-election system. The political committee All Voters Vote needs Supreme Court approval of the proposed ballot wording before the constitutional amendment could go before voters in November 2020. Under the proposal, registered voters would be able to cast ballots in primaries regardless of political affiliation. The two candidates getting the most votes in each primary would advance to the general election. Florida currently has a "closed" primary system, which limits primaries to voters registered with parties. The proposal has drawn opposition from Attorney General Ashley Moody and the state Republican and Democratic parties, which argue that the Supreme Court should keep it off the ballot. The Supreme Court is not supposed to consider the merits of proposed constitutional amendments but looks at issues such as whether ballot wording would be misleading to voters. (Tuesday, 9 a.m., Florida Supreme Court, 500 South Duval St., Tallahassee.)
HEARING HELD IN AMENDMENT 4 FIGHT: U.S. District Judge Robert Hinkle will hold a hearing in a legal battle about carrying out a 2018 constitutional amendment designed to restore the voting rights of felons who have completed their sentences. Civil-rights and voting-rights groups filed the lawsuit, alleging that a law passed this spring by the Legislature does not properly implement the constitutional amendment. The key part of the battle centers on whether felons have to pay legal financial obligations, such as restitution, fines and fees, to get their rights restored. Hinkle issued a preliminary injunction last month that was a partial victory for the plaintiffs, but the legal fight continues. (Tuesday, 10 a.m., United States Courthouse, 111 North Adams St., Tallahassee.)
HOMELESSNESS DISCUSSED: The state Council on Homelessness will hold a conference call. (Tuesday, 10 a.m. Call-in number: 1-888-585-9008. Code: 351186925.)
–Compiled by the News Service of Florida and FlaglerLive

The Live Calendar is Flagler County's and Palm Coast's most complete, detailed and searchable community calendar of events, including culture, the performing arts, theater, government, the courts and justice system and a lot more. If you're not listed here, you're not getting the visibility you deserve. To include your event, please fill out this form. Any other issues, email the editor.
[ai1ec view="agenda"]


Keep Up with Donald Trump's attacks on the press through the ACLU's running tab here.
Keep Up with mass shootings in a running database here.

Palm Coast Construction and Development Progress Reports
Here's a summary of the latest city developments as of Nov. 22, 2019:

Telemann's Oboe Concerto in E minor TWV 51:e1, Patrick Beaugiraud Formosa Baroque
And be sure to check out the latest performances at the Netherlands Bach Society.
Previous Codas: