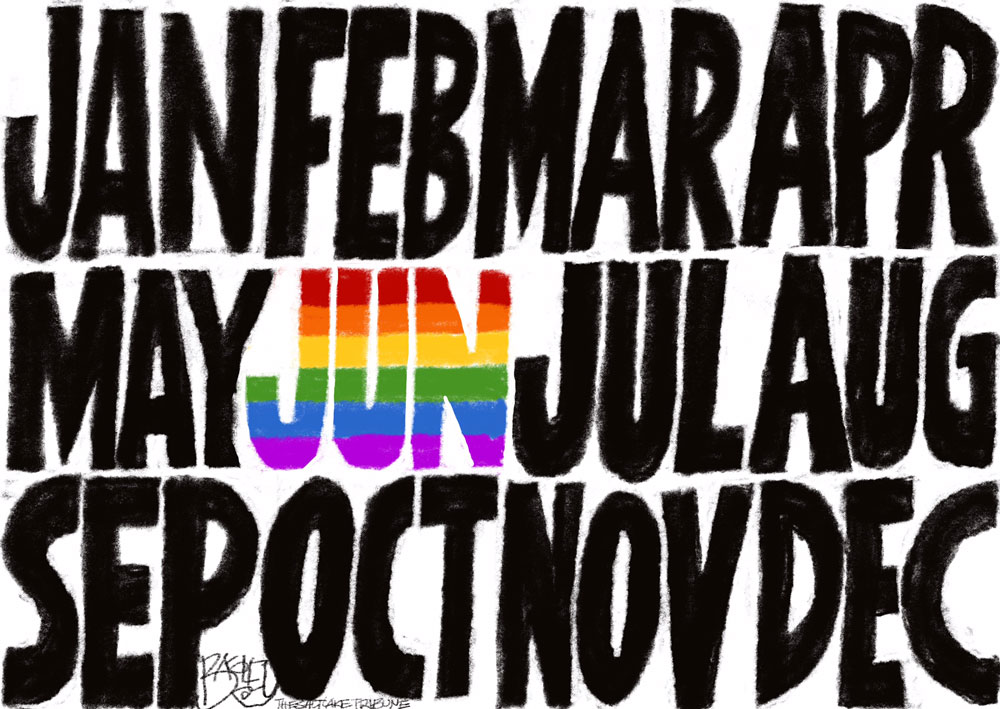 Today at the editor's glance: Beach clean-up time: gather at the Pier in Flagler Beach around 9 a.m., dress for the occasion. The Palm Coast Historical Society at the Society's Museum in Holland Park from 1 to 3 p.m. celebrates the Garden Club, which has been around since 1974. (Here's a message from the club's president.) Then it's off to Palm Coast's Central Park for the second annual Pride festival for food, music, comedy and joy for all things LGBTQ. The full schedule is here but Abbey Cooke opens the festivities at 5, mayoral candidates who'll speak include Cornelia Manfre at 5:30 and… that's it? There was word that David Alfin would speak, but he's dropped off the schedule. He said he was "double booked" with a graduation event and would be "following up with Pride during campaign." More likely, the Flagler Liberty Coalition, the band of raging reactionaries, tagged him a "RINO" yesterday (a Republican in name only). Two hours later Alfin was posting a picture of him with DeSantis to prove his bonafides–and retreating from Pride. Unless icy stalactites are decorating Dante's inferno no one really expected the five other Republicans to speak there. Reminds me of a quote from a Reagan spokesman in Rick Perlstein's "Reaganland," from the 1980 race for president, when Jimmy Carter was advocating mere "acceptance" of homosexuality and Reagan, through his spokesman, was saying: "We don't take a position on what they do. We're completely separate and don't have input with these people." These people. (See the more detailed quote below.) Other speakers at Pride tonight include Gary Perkins of the Family Life Center, Krista Ziegler and Sister Bunny Juju. Weekend weather: Partly cloudy. Slight chance of showers and thunderstorms in the morning, and for Pride-goers showers likely and chance of thunderstorms in the afternoon. Highs in the upper 80s. Chance of rain 70 percent.

The Live Calendar is a compendium of local and regional political, civic and cultural events. You can input your own calendar events directly onto the site as you wish them to appear (pending approval of course). To include your event in the Live Calendar, please fill out this form.
For the full calendar, go here.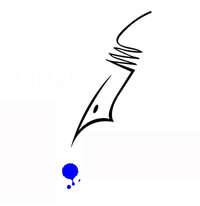 "Others caused Carter personal anguish: the ads from Christians for Reagan. There was the one with that matron sitting beside her children on a porch: "As a Christian mother of four, I want my children to be able to pray in school. I don't want them being taught that abortion and homosexuality are perfectly all right. I was sorry to learn that President Carter disagrees with me on all of these issues.… Because of this, I'm duty-bound as a Christian and a mother to vote for Ronald Reagan, a man that will protect my family's values." Another featured a gay pride parade in San Francisco: "Flexing their political muscle, they elect a mayor.… Now the march has reached Washington.… Carter advocates acceptance of homosexuality. Ronald Reagan stands for the traditional American family." It concluded on a freeze-frame of two men kissing in a park. A third excoriated the Democratic platform's promise to "affirm the dignity of all people" and "protect all groups from discrimination based on race, color, religion, national origin, sex, or sexual orientation." At first, they ran in only seven cities in the South—including Atlanta, where Rosalynn Carter was confronted by a clutch of church women who told her, "Jimmy's anti-Christ." Then, they ran everywhere—in news reports conveying the controversy. Gary Jarmin of Christian Voice told the Washington Post, "We decided it was necessary to run these ads because our information indicates that the vast majority of evangelical Christians are totally unaware of President Carter's support for homosexual rights.… We believe that there is no issue which will cause evangelicals to defect from Carter more than this one." A Reagan spokesman said, "We don't take a position on what they do. We're completely separate and don't have input with these people."
–From Rick Perlstein, "Reaganland: America's Right Turn 1976-1980" (Simon and Schuster 2020).
Previously:
Too much art | Internment | Refracted hate | Online behavior | Groovy Tennyson | Overwork | There is a God | On Lincoln | Killing the planet | A Vietcong infantryman | Property v. minorities | Originalism | Liberty v. fatality | Blanche Gardin | Poe's old age | Whose Christian tradition? | The real socialists | Roberto Bolaño | WSJ v. China | GOP radicals | Evolution accidents | Xenophobia is us | Washington | Birches | Mindcraft | Disillusion | Husband and wife | Marriage Survivor | Sir's rudeness | Missing information | Executions | Something to live for | Worrying about Jesus | Norilsk