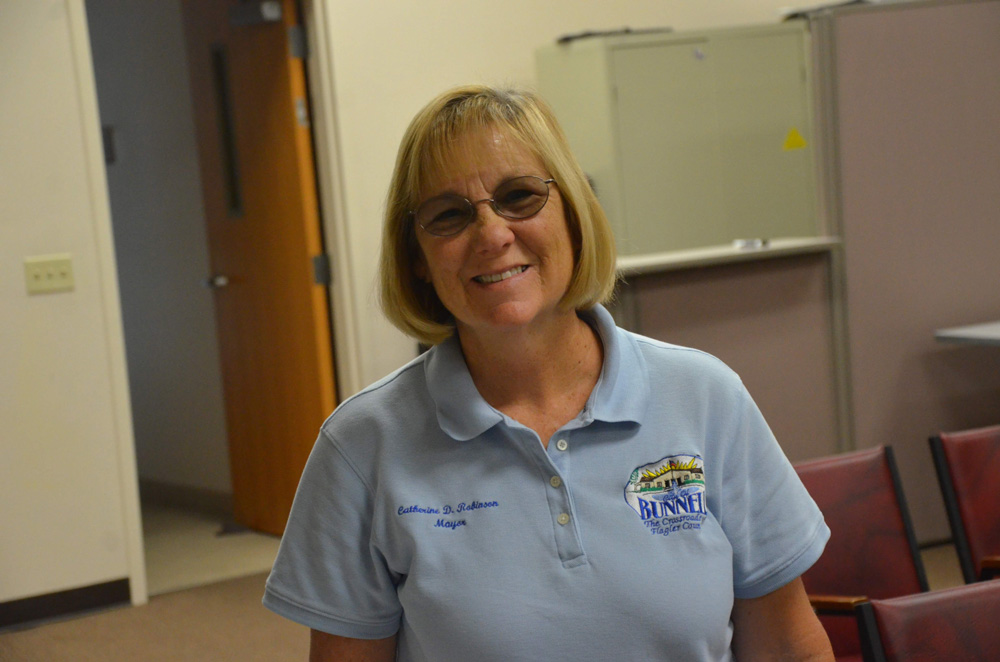 Today: Partly cloudy. Highs in the upper 70s. Southeast winds 5 to 10 mph. Tonight: Partly cloudy. Lows in the lower 60s. South winds 5 to 10 mph. See the latest National Weather Service-Jacksonville Briefing here.
Today's document from the National Archives and the Astronomy Picture of the Day.
Today's National Commemorations.
Today's tides: at the beaches, at the Intracoastal Waterway.
Drought Index: 177
Global Warming: The daily carbon count.
A.Word.A.Day from Wordsmith.org. Today's word: calash.
The Live Community Calendar
Today's jail bookings.
Today's Briefing: Quick Links


"Do you remember what Dad said about marriage?" Tevy asks. "He said that, after the camps, people paired up based on their skills. Two people who knew how to cook wouldn't marry, because that would be, like, a waste. If one person in the marriage cooked, then the other person should know how to sell food. He said marriage is like the show 'Survivor,' where you make alliances in order to live longer. He thought 'Survivor' was actually the most Khmer thing possible, and he would definitely win it, because the genocide was the best training he could've got."
–From Anthony Veasna So's "Three Women of Chuck's Donuts," a story in the Feb. 10, 2020 New Yorker.
Previously:
Sir's rudeness | Missing information | Executions | Something to live for | Worrying about Jesus | Violence against truth | Memory | Nothingness | Ann Eliza Bunner | Hansen's E Pluribus | False objectivity | Safe spot | Chinese immigrants | Sully on stuttering | French rudeness | Deplorables | The human race | Courage | Modern compliment | In a border prison | Facts | Hashish | Patriotism as chauvinism | Smell of Christmas | The novel | Defeating Trump | Jefferson's ideals| Norilsk

Note: all government meetings noticed below are free and open to the public unless otherwise indicated. Many can be heard or seen live through each agency's website.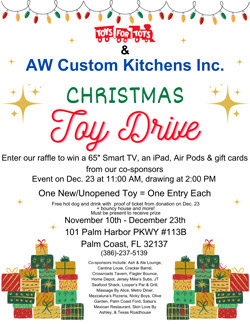 The Flagler Cares Coalition meets at 3 p.m. at the Flagler County Association of Realtors (FCAR), 4101 E Moody Blvd, Bunnell. This is a community forum on mental health and substance abuse services in Flagler County as a promised follow-up to the Elected Official Roundtable held November 21.
Most recent behavioral health data
Presentations from local and state experts on mental health and substance abuse

LSF Health Systems, Dr. Caufield, CEO and Shelley Katz, COO
SMA Healthcare, Rhonda Harvey, COO

An overview of existing services located in the county and region
Audience input and small group discussion
The Flagler County Land Acquisition Committee meeting is cancelled. The committee was to meet at 3:30 p.m. at the Government Services Building, First Floor Conference Room, 1769 E Moody Blvd., Bldg 2, Bunnell. The committee is an advisory board to the county commission on the acquisition and management of environmentally sensitive lands, recreation, and water recharge areas. The committee is scheduled to meet once a month, but seldom does.

The Flagler County Library Board of Trustees meets at 4:30 p.m. in the Doug Cisney Room at the main library, 2500 Palm Coast Parkway. See minutes and agendas here.
The Buddy Taylor Middle School Advisory Council meets at 5 p.m. in the Eagle's Quest Media Center, BTMS, 4500 Belle Terre Parkway, Palm Coast. The School Advisory Council (SAC) is a school-based group made up of school staff and parents and students intended to represent the school, the community, and the people closest to the students that shares the responsibility for supporting the school's continuous improvement.
The Bunnell Elementary School Advisory Council and PTO meet at 5 p.m. in the school's media center. School Advisory Councils are composed of principals, teachers, educational support personnel, parents, students, local business representatives, and community members. It is a group intended to represent the broad school community and those persons closest to the students who will share responsibility for guiding the school toward continuous improvement. Bunnell's SAC is chaired by Michelle Brito and vice-chaired by Carmen Stanford. See the website here.
Daytona State College's STEM (science, technology, engineering, math) seminar series: today, The Diversity and Bioactivity of Chemicals Produced by Microorganisms: Isolation of Anticancer, Antibacterial, and Antiviral Compounds from Under-Explored Microbes presented by Sandra Loesgen, Ph.D., Associate Professor of Chemistry, The Whitney Laboratory for Marine Bioscience, University of Florida. The one-hour seminars are held on Mondays, starting promptly at 5 p.m. in the Madorsky Theater, located in the Hosseini Center on DSC's Daytona Beach Campus at 1200 W. International Speedway Blvd. All STEMinars are free and open to the public.
The Nar-Anon Family Group for those affected by someone else's addiction meets at 6 p.m. at St Mark by the Sea Lutheran Church, 303 Palm Coast Pkwy. There are no dues or fees. The only requirement for membership is that there be a problem of addiction in a relative or friend. We're never affiliated with any other organization or outside entity. Do you need Nar-Anon? Ask yourself these questions.

The Bunnell City Commission meets at City Hall at 7 p.m., Commission Chamber, City Hall Building 3, 201 West Moody Boulevard. See all agendas and background materials here. Listen to the meetings here. Promotions: Bunnell Police Department's Officer Scott Bagwell is promoted to to Corporal and Corporal Dominic Guida to Sergeant. Mayor Catherine D. Robinson  gets an award for 25 years of Service from the Florida League of Cities. 
Auditions for "Guys and Dolls" at Flagler Playhouse, 301 E Moody Blvd, Bunnell: The Playhouse is holding auditions for "Guys and Dolls," to be staged April 24-May 10. Auditions are on Feb. 9 at at 7 p.m. Minimum age is 16. All ethnicities welcome.
Blood Donations: The Big Red Bus will be at the following locations this week (schedule your donation by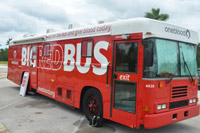 going to the website and entering a Palm Coast zip code, then locating one of the venues below):
Monday: Government Services Building, 1769 East Moody Boulevard, Bunnell, 1 to 4 p.m.
Sunday: Walmart, 174 Cypress Point Parkway, Palm Coast, 9 a.m. to 7 p.m.

Jail Bookings and Last 24 Hours' Incidents in Flagler, Palm Coast, Flagler Beach, Bunnell
Sources: Flagler County Sheriff's Office, Flagler Beach Police Department, Bunnell Police Department. This is Flagler County's only comprehensive, one-stop compilation of all local law enforcement's daily day and night shift commanders' reports.

In Florida and in State Government:
Note: Some proceedings below can be followed live on the Florida Channel. Most legislative proceedings can be followed through the Senate or House websites.

SCHOOL BOARD TERM LIMITS DEBATED: The Senate Education Committee will take up a proposed constitutional amendment (SJR 1216), filed by Sen. Joe Gruters, R-Sarasota, that seeks eight-year term limits for school board members across the state. (Monday, 1:30 p.m., 412 Knott Building, the Capitol.)
MOMENT OF SILENCE SOUGHT: The House PreK-12 Appropriations Subcommittee will consider a proposal (HB 737), filed by Rep. Kimberly Daniels, D-Jacksonville, that would require public schools to hold a moment of silence each day. (Monday, 1:30 p.m., Reed Hall, House Office Building, the Capitol.)
RESEARCH INSTITUTIONS EYED: The House Select Committee on the Integrity of Research Institutions will receive presentations on the "risk of foreign interference in research." House Speaker Jose Oliva, R-Miami Lakes, formed the select committee after the resignation of officials at Moffitt Cancer Center because of issues involving work in China. (Monday, 4 p.m., 404 House Office Building, the Capitol.)
ELECTRIC BIKE REGULATIONS CONSIDERED: The Senate Community Affairs Committee will take up a bill (SB 1148), filed by Sen. Jeff Brandes, R-St. Petersburg, that would create a regulatory framework for electric bicycles. (Monday, 4 p.m., 301 Senate Office Building, the Capitol.)
CONFIRMATION HEARINGS HELD: The Senate Ethics and Elections Committee will hold confirmation hearings for dozens of appointees to state and local agencies and boards, including members of the Florida Fish and Wildlife Conservation Commission, the state university system's Board of Governors and water management districts. (Monday, 4 p.m., 412 Knott Building, the Capitol.)
TRUMP JUDICIAL NOMINEE OPPOSED: Former Democratic gubernatorial candidate Andrew Gillum and representatives of civil-rights groups will hold a media conference call to discuss opposition to President Donald Trump's nomination of Alabama federal Judge Andrew Brasher to the 11th U.S. Circuit Court of Appeals, which hears cases from Florida, Alabama and Georgia. The nomination is pending in the U.S. Senate. (Monday, 11 a.m. Call-in number: 1-877-615-4339. Code: 8967765.)
ANTI-MUSLIM DISCRIMINATION AT ISSUE: Florida International University's Steven J. Green School of International & Public Affairs will hold an event to discuss anti-Muslim discrimination and hate crimes, with a presentation by Eric Treene, special counsel for religious discrimination at the U.S. Department of Justice. (Monday, 1 p.m., Florida International University, Steven J. Green School of International & Public Affairs, 11200 S.W. Eighth St., Miami.)
IMMIGRATION ENFORCEMENT DISCUSSED: U.S. Attorney Lawrence Keefe will hold a media availability to discuss cooperation between local, state and federal authorities on immigration-related enforcement and prosecutions. (Monday, 1 p.m. Central time, U.S. Attorney's Office, 21 East Garden St., Suite 400, Pensacola.)
PRESS SKITS HELD: The Florida Capitol Press Corps will hold its semi-annual, always-threatened-to-be-the-last press skits, with proceeds benefiting the Barbara Frye journalism scholarship fund. (Monday, 7:30 p.m., The Moon, 1105 East Lafayette St., Tallahassee.)
FINANCE REPORTS DUE: State political candidates and committees face a Monday deadline for filing reports showing finance activity through Jan. 31.
–Compiled by the News Service of Florida and FlaglerLive

Bloomberg Has Best Chance to Beat Trump: "If the 2020 presidential election were held today, President Donald Trump might be leaving the White House. According to a new survey conducted by Morning Consult, where more than 35,000 people were polled, all the top Democratic nominees beat Trump. Former New York City Mayor Michael Bloomberg, who hasn't qualified for any of the DNC debates, holds the best chance of winning the presidency, the poll revealed."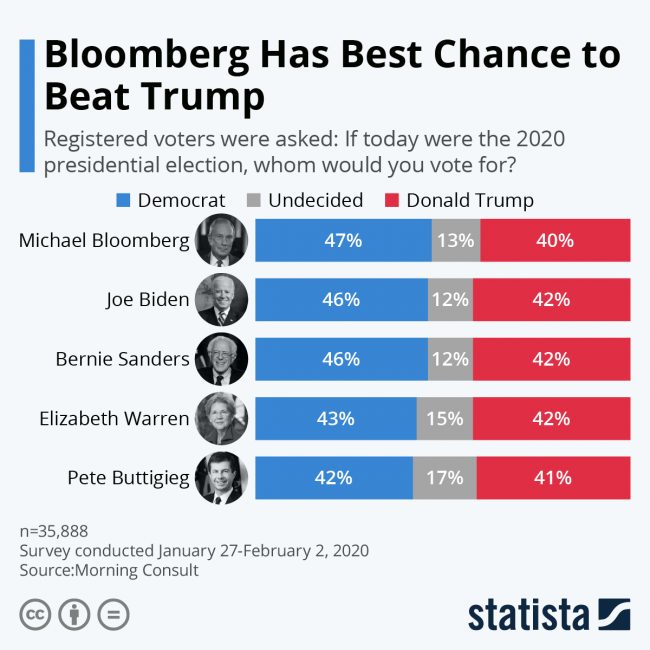 Flagler Beach Citizens' Academy: Eight consecutive Wednesdays beginning on March 4, 2020, running through April 22, 2020, from 2:00—5:00 PM. Learn all there is to know about the history of your city, how your government works and is financed, and the responsibilities of staff and elected officials. Tour your city's recreational, first responder, library, and public works facilities. Discover plans for the city's future and opportunities for resident involvement. These sessions are open to anyone residing within the City of Flagler Beach. There will be a limit of 20 participants. Registration applications are available at City Hall, Building Department, Library, Police Department, Fire Department and on our City's website (www.cityofflaglerbeach.com). All applications must be received by February 21, 2020.
Jane Mealy, Commissioner
City of Flagler Beach
PO Box 70
Flagler Beach, FL 32136
You will then receive a detailed schedule of the sessions and where each will be held. If you have any questions, contact Jane Mealy at: 439-4811 or
[email protected]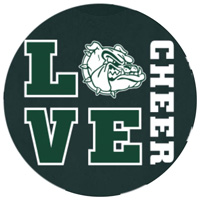 Flagler Palm Coast High School's Cheerleaders are hosting a Cheer Clinic for those who want to learn to cheer, jump, do stunts and dances, from 9 a.m. to noon, February 15, at the FPC 800 Gym in back of the school, by the FTI entrance off State Road 100. It's for ages 5-17, with a performance for parents and guardians at noon. Registration is $25 per participant with pre-registration, or $30 for walk-ins. You can register easily online here and contact [email protected] with any questions. Wear shorts, t-shirts and athletic shoes.
Through April 4, Palm Coast Mayor's 90/90 Challenge: Get outdoors and get active – join us for the Mayor's 90/90 Challenge! The challenge is to move at least a mile a day for the 90 days from Jan. 6 to April 4. You can choose your own form of exercise. Log in to Palm Coast Connect and record your progress throughout the month. Everyone who completes the Challenge will receive a prize. Share your progress along the way on social media using #Mayors9090 and #ConnectToFitness. More info: www.palmcoastconnect.com and 386-986-2323.

The Live Calendar is Flagler County's and Palm Coast's most complete, detailed and searchable community calendar of events, including culture, the performing arts, theater, government, the courts and justice system and a lot more. If you're not listed here, you're not getting the visibility you deserve. To include your event, please fill out this form. Any other issues, email the editor.
[ai1ec view="agenda"]


Keep Up with Donald Trump's attacks on the press through the ACLU's running tab here.
Keep Up with mass shootings in a running database here.

Palm Coast Construction and Development Progress Reports
Here's a summary of the latest city developments as of Dec. 16 2019: