Today: Partly cloudy. Highs around 80. Southeast winds 5 to 10 mph. Tonight: Mostly clear. Lows in the lower 60s. See the latest National Weather Service-Jacksonville Briefing here.
Today's document from the National Archives and the Astronomy Picture of the Day.
Today's National Commemorations.
Today's tides: at the beaches, at the Intracoastal Waterway.
Drought Index: 90
Global Warming: The daily carbon count.
A.Word.A.Day from Wordsmith.org. Today's word: indagate.
The Live Community Calendar
Today's jail bookings.
Today's Briefing: Quick Links

"From everything I read I learned that you had to have courage, that courage was perhaps the supreme attribute, that you have to be honest and sincere in all your dealings and that you must never let others down. In addition, that you must never give in, never give up, because if you have been resolute, upright, brave, and honest, however lonely it has made you and however alone you stand, in the end you are rewarded. I thought a lot about that, it was one of the thoughts I embraced when I was alone, that one day I would be back here and be someone. That I would be someone big whom everyone in Tybakken would be forced, whether they liked it or not, to admire."
–From Karl Ove Knausgaard's "My Struggle, Book 3" (2009).
Previously:
Modern compliment | In a border prison | Facts | Hashish | Patriotism as chauvinism | Smell of Christmas | The novel | Defeating Trump | Jefferson's ideals | Another world | Mark Twain | What we care about | Free speech | The United States of Amnesia | Might is wrong | Quacks | The unwealthy | Time | Memory | If there is a Hell | Life unchanging | Mad presidents | Cancellation of Colin Kaepernick | Lincoln | Speak like Socrates | Equal rights | Sumner's sex | Sojourner Truth's truth | Invisible woman | Norilsk

Note: all government meetings noticed below are free and open to the public unless otherwise indicated. Many can be heard or seen live through each agency's website.
Take the 2019 Palm Coast Community Survey.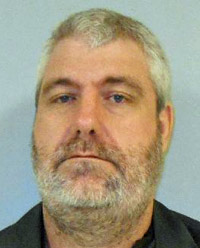 In Court: In the sixth day of trial, the defense is expected to conclude its case starting at 9 a.m. in the ongoing case of convicted murderer David Snelgrove. The prosecution may then put on rebuttal witnesses. The Supreme Court ordered a new sentencing phase for Snelgrove, who was on death row. He was sentenced to death for the murders of Glyn Fowler, 84, and his wife, Vivian, 79, on Bannbury Lane in Palm Coast in late June 2000. The sentencing phase began with jury selection Monday and Tuesday. A jury of six men and six women was seated Tuesday afternoon. The prosecution put on its case on Wednesday and Thursday. The defense began to present its case Thursday afternoon. The trial takes place before Circuit Judge Kathryn Weston, in Courtroom 301 at the Flagler County Courthouse. The background:
The Flagler County Commission meets at 9 a.m. at the Government Services Building, 1769 E Moody Blvd., Bunnell. The commission will consider changing the eligibility for tourism capital grants, broadening those eligible to apply (from

only local governments to local governments and non-profits), while eliminating the limit of two grants per five-year period for any one organization, or the $150,000 limit on grants. The change, though significant, is on the commission's consent agenda, which may be approved without discussion unless a commissioner or a member of the public requests that the item be pulled for discussion. The council will also consider approving $56,000 in discretionary tourism grants. It will consider approving an agreement with Palm Coast on the use of the county's public safety communications network–what had previously been a point of contention between the county and the city, but has more recently become more of a routine item. See the agendas and background materials for meetings here, and watch or listen to meetings here.
The Flagler County Commission meets in workshop at 1 p.m. at the Government Services Building, 1769 East Moody Boulevard, Bunnell to talk about budget guidelines and the commission's mission statement.
The St

. Johns River Water Management District Board meets at the district's headquarters, 4049 Reid Street, Palatka, at 10 a.m. While the St. Johns District's governing board meetings are routinely held on Tuesdays, the board moved its January meeting date to Monday to accommodate interest in the start of the 2020 Florida legislative session in Tallahassee, which begins Jan. 14.
Lawmakers debate short-term rentals: The Senate Innovation, Industry, and Technology Committee takes up Senate Bill 1128, which define vacation rentals as residential in nature and largely pre-empts local governments from regulating the industry. The issue is of special concern to Flagler County government, which since 2014 has regulated short-term rentals on the barrier island thanks to a state law that restored local authority. The proposed law would scale back that authority. See the committee's website and link to meeting video here.
The Flagler County Land Acquisition Committee meeting is cancelled. The committee was to meet at 3:30 p.m. at the Government Services Building, First Floor Conference Room, 1769 E Moody Blvd., Bldg 2, Bunnell. The committee is an advisory board to the county commission on the acquisition and management of environmentally sensitive lands, recreation, and water recharge areas. The committee is scheduled to meet once a month, but seldom does.
The Flagler County Library Board of Trustees meets at 4:30 p.m. in the Doug Cisney Room at the main library, 2500 Palm Coast Parkway. See minutes and agendas here.
The Bunnell City Commission meets at City Hall at 7 p.m., Commission Chamber, City Hall Building 3, 201 West Moody Boulevard. The commission will consider a request for additional funds regarding the boarding of dogs involved in animal abuse cases. (See details.) See all agendas and background materials here. Listen to the meetings here.
Palm Coast Alateen Sereniteen and Al-Anon meetings: Alateen, part of Al-Anon Family Groups, is for teens bothered by someone else's drinking. The group meets at 8 p.m. every Monday at Advent Health, 60 Memorial Medical Parkway, Palm Coast, at the south entrance, in meeting room D. Al-Anon meets at the same time. For more information about Alateen or Al-Anon, call toll free 1-888-4AL-ANON, or visit www.al-anon.org. Note: All Aalteen meetings are only open to teenagers who have been affected by another person's drinking. For AA and NA meetings in Palm Coast, Flagler Beach and Bunnell, go here.
Navy Bombing in the Ocala National Forest: Navy training schedules indicate that inert and live bombing will take place at the Pinecastle Range Complex located in the Ocala National Forest this week. Bombings at times can be heard in Flagler-Palm Coast. The bombings are scheduled as follows:
Friday: 11 a.m. to 11 p.m. – LIVE/Inert
Saturday: 11 a.m. to 11 p.m. – LIVE/Inert
Sunday: 11 a.m. to 11 p.m. – LIVE/Inert
During bombing periods wildlife may be temporarily displaced. Use extra caution when driving through the Ocala National forest and surrounding areas. Secure any items around your residence that could attract wildlife. Always be mindful of larger animals including black bears and practice bearwise measures. The telephone number for noise complaints is 1-800-874-5059, Fleet Area Control and Surveillance Facility, Jacksonville, Fla. For additional information, call (904) 542-5588.
Blood Donations: The Big Red Bus will be at the following locations this week (schedule your donation by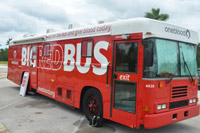 going to the website and entering a Palm Coast zip code, then locating one of the venues below):
Monday: Palm Coast Ford, 1150 Palm Coast Parkway, 9:30 a.m. to 1:30 p.m.
Wednesday: AdventHealth Palm Coast, 60 Memorial Medical Parkway, Palm Coast, 9 a.m. to 3 p.m.
Friday: Dunkin Donuts, 1310 Palm Coast Parkway, noon to 6 p.m.
Saturday: Dunkin Donuts, 5 Old Kings Road, Palm Coast, 9 a.m. to 2 p.m.
Sunday: Santa Maria del Mar Church, 915 North Central Avenue, Flagler Beach, 9 a.m. to 12:30 p.m.
Sunday: Dunkin Donuts, 5 Old Kings Road, Palm Coast, 1:30 to 4:30 p.m.

Jail Bookings and Last 24 Hours' Incidents in Flagler, Palm Coast, Flagler Beach, Bunnell
Sources: Flagler County Sheriff's Office, Flagler Beach Police Department, Bunnell Police Department. This is Flagler County's only comprehensive, one-stop compilation of all local law enforcement's daily day and night shift commanders' reports.

In Florida and in State Government:
Note: Some proceedings below can be followed live on the Florida Channel. Most legislative proceedings can be followed through the Senate or House websites.

ATHLETE PAY DISCUSSED: The House Commerce Committee, Education Committee and Judiciary Committee will hold a joint workshop to discuss the possibility of allowing Florida college athletes to be paid for use of their names, images and likenesses. Florida lawmakers are considering the issue after California passed a plan that would allow college athletes to be compensated. (Monday, 11:30 a.m., 212 Knott Building, the Capitol.)
TEACHER PAY ON TABLE: The Senate Education Commission will consider a bill (SB 1088), filed by Chairman Manny Diaz Jr., R-Hialeah, aimed at increasing teacher pay, a top priority for Gov. Ron DeSantis. Under the bill, school districts would be able to use money from a "teacher salary enhancement allocation" to boost teacher pay. The allocation would be included in the fiscal 2020-2021 state budget. "A school district that meets the teacher salary enhancement requirements specific in the General Appropriations Act (the budget) may use any additional funds provided in the allocation for any district operating expenditure," the bill says. Under DeSantis' $602 million teacher-pay plan, school districts would be required to pay teachers a minimum salary of $47,500. (Monday, 1 p.m., 412 Knott Building, the Capitol.)
JUSTICE SYSTEM FUNDING ON AGENDA: The House Justice Appropriations Subcommittee will consider numerous proposals for local projects throughout the state. (Monday, 3 p.m., 404 House Office Building, the Capitol.)
SMOKING IN PARKS TARGETED: The Senate Community Affairs Committee will take up a proposal (SB 630), filed by Sen. Debbie Mayfield, R-Rockledge, that would allow cities and counties to regulate smoking in public parks they own. (Monday, 3:30 p.m., 301 Senate Office Building, the Capitol.)
CLIMATE CHANGE DISCUSSED: The Senate Education and Natural Resources Committee will consider a bill (SB 7016) that would create a Statewide Office of Resiliency in Gov. Ron DeSantis' office as part of efforts to address the impacts of climate change. Also, the bill would create a Statewide Sea-Level Rise Task Force. (Monday, 3:30 p.m., 37 Senate Office Building, the Capitol.)
WHITE NATIONALISM CONDEMNED: The Senate Infrastructure and Security Committee will take up proposed resolutions (SR 214 and SR 222) that would condemn white nationalism and white supremacy. The resolutions are sponsored by Sen. Jose Javier Rodriguez, D-Miami, and Sen. Wilton Simpson, R-Trilby, respectively. (Monday, 3:30 p.m., 110 Senate Office Building, the Capitol.)
DEMOCRATS TARGET GUN VIOLENCE: Democratic lawmakers will hold a news conference to discuss bills that would seek to curb gun violence. (Monday, 4 p.m., fourth floor, the Capitol.)
ADVOCACY GROUPS HOLD MEDIA CALL: Representatives of groups including New Florida Majority, the Florida Immigrant Coalition, Central Florida Jobs With Justice, Organize Florida and the Tallahassee chapter of Dream Defenders will hold a media conference call to discuss priorities for the 2020 legislative session. (Monday, 11 a.m. Call-in number: 1-323-393-4046. Code: 475532.)
PUBLIC EDUCATION RALLY HELD: Educators, parents and leaders of state and national teachers unions will take part in a public-education march and rally. Speakers are expected to include Florida Education Association President Fedrick Ingram, National Education Association President Lily Eskelsen Garcia and American Federation of Teachers President Randi Weingarten. (Monday, march starts at 1:30 p.m., Donald L. Tucker Civic Center, 505 West Pensacola St. Rally at 2 p.m., Old Capitol, Tallahassee.)
–Compiled by the News Service of Florida and FlaglerLive

The End of the Album Era? "According to Nielsen's latest year-end music report, album sales (both physical and digital) in the United States dropped to 113 million units in 2019, down from 501 million in 2007. At the same time, overall music consumption is rising, which means that people aren't listening to music any less than they used to, they just listen differently. Mega hits such as Lil Nas X's "Old Town Road" are streamed billions of times, as they are featured prominently in curated and personal playlists."

Through April 4, Palm Coast Mayor's 90/90 Challenge: Get outdoors and get active – join us for the Mayor's 90/90 Challenge! The challenge is to move at least a mile a day for the 90 days from Jan. 6 to April 4. You can choose your own form of exercise. Log in to Palm Coast Connect and record your progress throughout the month. Everyone who completes the Challenge will receive a prize. Share your progress along the way on social media using #Mayors9090 and #ConnectToFitness. More info: www.palmcoastconnect.com and 386-986-2323.
St. Johns County Ocean and Fishing Pier New Hours: The St. Johns County Ocean and Fishing Pier is temporarily adjusting business hours due to the ongoing pier reconstruction project. Beginning Monday, January 13, the gift shop will be opened 8 a.m. to 6 p.m. seven days a week. For more information regarding the pier gift shop, please contact 904.209.0326.

The Live Calendar is Flagler County's and Palm Coast's most complete, detailed and searchable community calendar of events, including culture, the performing arts, theater, government, the courts and justice system and a lot more. If you're not listed here, you're not getting the visibility you deserve. To include your event, please fill out this form. Any other issues, email the editor.
[ai1ec view="agenda"]


Keep Up with Donald Trump's attacks on the press through the ACLU's running tab here.
Keep Up with mass shootings in a running database here.

Palm Coast Construction and Development Progress Reports
Here's a summary of the latest city developments as of Dec. 16 2019: