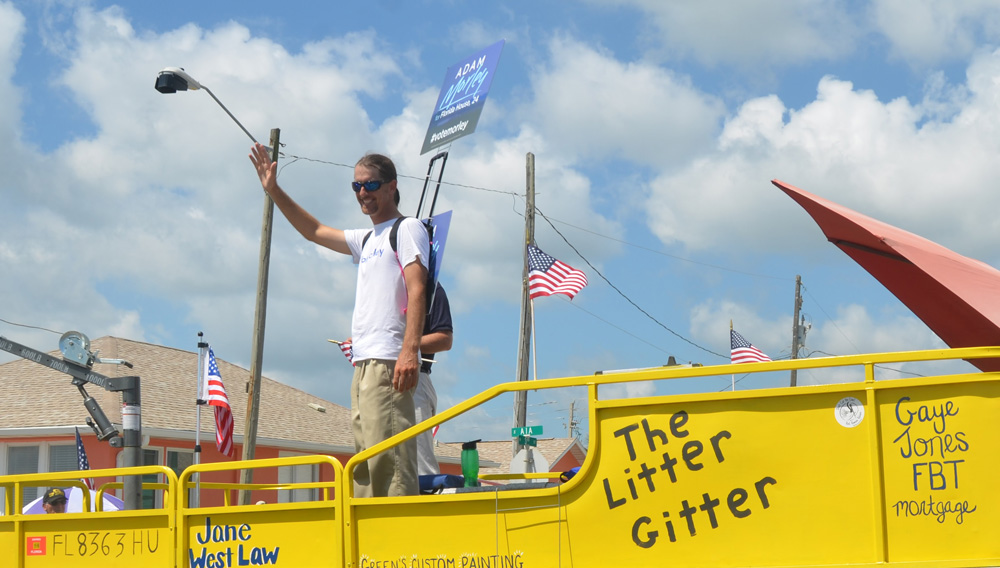 Today: Partly cloudy. Highs in the mid 70s. South winds 5 to 10 mph. Tonight: Partly cloudy. Lows in the lower 50s. South winds 5 mph. See the latest National Weather Service-Jacksonville Briefing here.
Today's document from the National Archives and the Astronomy Picture of the Day.
Today's National Commemorations.
Today's tides: at the beaches, at the Intracoastal Waterway.
Drought Index: 191
Global Warming: The daily carbon count.
A.Word.A.Day from Wordsmith.org. Today's word: Moloch.
The Live Community Calendar
Today's jail bookings.
Today's Briefing: Quick Links


Note: all government meetings noticed below are free and open to the public unless otherwise indicated. Many can be heard or seen live through each agency's website.
The Flagler County Homeless & Housing Taskforce, a part of FlaglerCares, meets from 2:30 to 3:30 p.m. at the Flagler County Public Library, 2500 Palm Coast Pkwy NW, Palm Coast.
The Flagler County School Board meets for an agenda workshop at 3 p.m. Training Room 3, 3rd floor, Government Services Building, 1769 E Moody Blvd., Bunnell. The meeting is an information workshop only. The agenda workshop focuses on items the board will take action on at its next regular meeting.
The Palm Coast City Council meets at City Hall in Town Center.
Superintendent Search Citizens Advisory Committee Meeting: The committee meets at 6 p.m. in Room 3 on the third floor of the Government Services Building, 1769 East Moody Boulevard, Bunnell. The meeting is open to the public and its participants must abide by the Sunshine Law. Committee members will cull through 29 applications for superintendent and provide a list of candidates to the school board by February 19, from which the board will choose candidates to interview. The advisory board's work and suggestions are non-binding. In other words, school board members may choose to add their own choices to interview, whether the candidate appears on the advisory board's list or not. Each school board member appointed four individuals to the committee, though the individuals appointed by Colleen Conklin have been excluded since she applied to be superintendent.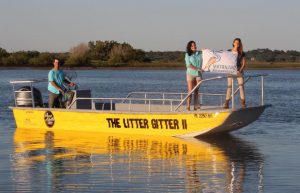 The Hammock Community Association holds its monthly meeting at 7 p.m. at the Hammock Community Center, 79 MalaCompra Road, Palm Coast. Adam Morley will explain the Litter Gitter program that works to ensure that our local waterways stay clean and healthy while giving volunteers an opportunity to get their hands dirty and to do their part.
Vacation rentals: The House Government Operations & Technology Appropriations Subcommittee will consider a bill (HB 1011), filed by Rep. Jason Fischer, R-Jacksonville, and Rep. Mike La Rosa, R-St. Cloud, that would take away power from cities and counties to regulate vacation rental properties. The bill would "preempt" regulation of vacation rentals to the state. Supporters of such preemption point, at least in part, to the property rights of people who decide to use platforms such as Airbnb to rent out homes or parts of homes. But critics contend that such rentals, in many cases, have turned into commercial operations in residential areas. (Tuesday, noon, Morris Hall, House Office Building, the Capitol.)
Learn the Basics of Your Computer, 10 a.m.-noon at Palm Coast Community Center, 305 Palm Coast Pkwy. NE. Want to learn more about your computer? These classes teach you basic care of your computer, different programs you might have to use, and internet security. Free but registration required at www.parksandrec.fun/seniors. More info: 386-986-2323.
Flagler Beach's Planning and Architectural Review (PAR) Board meets at City Hall at 5:30 p.m., 105 S 2nd St Flagler Beach. This meeting has been cancelled.
Chess on the Porch (and backgammon): The Humidor at European Village hosts an open chess evening starting at 6 p.m. Anyone and everyone welcome. Bring your chessboard if you have one. Great beer and wine, plus cigars. 101 Palm Harbor Pkwy, Palm Coast. Call 386.445.2221.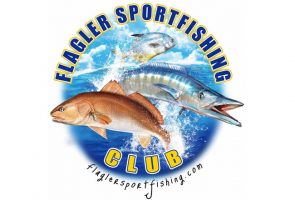 The Flagler Sportsfishing Club holds its monthly meeting, starting with a Quick Tips speaker at 7 p.m. and a guest speaker at 7:30, at the VFW, 47 Old Kings Rd N, Palm Coast. The club focuses on educating members on local fishing techniques, laws and regulations. Non-members are always welcome as well. Click here to become a member. Membership is $70 a year for an individual.
African American Composers Concert: In celebration of Black History Month, Stetson music students and faculty present a concert of music by African-American composers, including works rarely performed. This concert pays tribute to the contribution of many men and women whose varied works are seldom heard by modern audiences. You don't want to miss this concert!
Palm Coast Open, a USTA Pro Circuit Event, at the Palm Coast Tennis Center, 1290 Belle Terre Parkway, Palm Coast, 10 a.m.-4 p.m. The Palm Coast Open consists of 32-Main Draw Singles, 16-Main Draw Doubles. Total prize amount of $25,000. The entire event will be free to spectate.
Singles Qualifying: Feb. 3-4
Singles Main Draw: Feb. 4-9
Doubles Matches: Feb. 4-8
Doubles Semi-Finals: Friday, Feb. 7
Singles Semi Finals: Saturday, Feb. 8 starting at 11am
Doubles Finals: Saturday, Feb. 8
Singles Finals Matches: Sunday, Feb. 9 starting at 11am
Blood Donations: The Big Red Bus will be at the following locations this week (schedule your donation by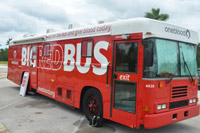 going to the website and entering a Palm Coast zip code, then locating one of the venues below):
Wednesday: Flagler Technical Institute, 5400 State Road 100 East, Palm Coast, 9 a.m. to 1 p.m.
Wednesday: Walmart, 174 Cypress Point Parkway, Palm Coast, 1 p.m. to 5 p.m.
Thursday: Publix at Halifax Plantation Village, 3750 Roscommon Drive, Ormond Beach, 9 a.m. to 2 p.m.
Saturday: Publix Palm Harbor, 250 Palm Coast Parkway NE, 11 a.m. to 5 p.m.
Sunday: Publix at 800 Belle Terre Parkway, Palm Coast, 11 a.m. to 5 p.m.
Sunday: St. Elizabeth Ann Seton Catholic Church, 4600 Belle Terre Parkway, Palm Coast, 8:30 a.m. to 1:30 p.m.

Jail Bookings and Last 24 Hours' Incidents in Flagler, Palm Coast, Flagler Beach, Bunnell
Sources: Flagler County Sheriff's Office, Flagler Beach Police Department, Bunnell Police Department. This is Flagler County's only comprehensive, one-stop compilation of all local law enforcement's daily day and night shift commanders' reports.

In Florida and in State Government:
Note: Some proceedings below can be followed live on the Florida Channel. Most legislative proceedings can be followed through the Senate or House websites.

DISABILITIES FACILITIES CONSIDERED: The House Health Market Reform Subcommittee will take up a bill (HB 1163), filed by Rep. Colleen Burton, R-Lakeland, that would provide an exemption to the Certificate of Need regulatory process for certain intermediate care facilities for people with developmental disabilities. (Tuesday, 8 a.m., 306 House Office Building, the Capitol.)
MOMENTS OF SILENCE SOUGHT: The House PreK-12 Innovation Subcommittee will consider a proposal (HB 737), filed by Rep. Kimberly Daniels, D-Jacksonville, that would require public schools to hold a moment of silence each day. (Tuesday, 8 a.m., Reed Hall, House Office Building, the Capitol.)
SEXUAL BATTERY PROSECUTIONS AT ISSUE: The House Justice Appropriations Subcommittee will take up a bill (HB 199), filed by Rep. Tracie Davis, D-Jacksonville, and Rep. Scott Plakon, R-Longwood, that would eliminate a time limit for child sex-abuse victims to initiate criminal cases against their abusers. (Tuesday, 9 a.m., Morris Hall, House Office Building, the Capitol.)
HEMP REGULATIONS EYED: The Senate Agriculture Committee and the House Agriculture & Natural Resources Subcommittee will take up bills (SB 1876 and HB 1063), filed by Sen. Bill Montford, D-Tallahassee, Rep. Brad Drake, R-Eucheeanna, and Rep. Ralph Massullo, R-Lecanto, that would make a series of changes in the state hemp program. (Tuesday, Senate meeting at 9 a.m., 301 Senate Office Building. House meeting at noon, 12 House Office Building, the Capitol.)
INDECENT EXPOSURE AT ISSUE: The Senate Criminal Justice Committee will take up numerous bills, including a proposal (SB 1018), filed by Sen. Linda Stewart, D-Orlando, that would increase criminal penalties for indecent exposure. (Tuesday, 9 a.m., 37 Senate Office Building, the Capitol.)
BOOK LEADS WALK FOR SURVIVORS: Sen. Lauren Book, D-Plantation, will be joined by state leaders as she kicks off her annual "Capitol Walk for Child Safety" to bring attention to child abuse survivors and her Lauren's Kids foundation. The "42 Hours for 42 Million" event will be joined over two days by leaders such as Attorney General Ashley Moody, Agriculture Commissioner Nikki Fried, incoming Senate President Wilton Simpson, R-Trilby, Sen. Tom Wright, R-New Smyrna Beach, and Rep. Melony Bell, R-Fort Meade. The Old Capitol will be lit in teal Tuesday and Wednesday nights in honor of child sexual-abuse awareness. (Tuesday, 11:45 a.m., plaza level, the Capitol.)
RED LIGHT CAMERAS IN THE CROSSHAIRS: The House Transportation & Infrastructure Subcommittee will consider a proposal (HB 6083), sponsored by Rep. Ana Maria Rodriguez, R-Doral, and Rep. Blaise Ingoglia, R-Spring Hill, that would repeal the state law that authorizes red-light cameras. (Tuesday, noon, Reed Hall, House Office Building, the Capitol.)
PARENTAL CONSENT POISED FOR VOTE: The Senate will hold a floor session that could include a vote on a controversial proposal (SB 404), sponsored by Sen. Kelli Stargel, R-Lakeland, that would require parents to give consent before minors can have abortions. The measure also could come up for a vote during a floor session Thursday. (Tuesday, 3 p.m. Senate chamber, the Capitol.)
'HEALTHY MARRIAGE' GUIDE PROPOSED: The House Civil Justice Subcommittee will consider a proposal (HB 319), filed by Rep. Clay Yarborough, R-Jacksonville, that seeks to create a "Florida Guide to a Healthy Marriage," which would be posted on court clerks' websites and possibly distributed as printed copies to marriage-license applicants. (Tuesday, 3:30 p.m., 404 House Office Building, the Capitol.)
PUBLIC CAMPAIGN FINANCING OPPOSED: The House Oversight, Transparency & Public Management Subcommittee will consider a proposed constitutional amendment (HJR 1325), filed by Rep. Vance Aloupis, R-Miami, that seeks to repeal the public campaign-financing system available to statewide political candidates. (Tuesday, 3:30 p.m., Morris Hall, House Office Building, the Capitol.)
SCHOOL PANIC ALARMS SOUGHT: The House PreK-12 Appropriations Subcommittee will take up a bill (HB 23), filed by Rep. Dan Daley, D-Coral Springs, and Rep. Mike Gottlieb, D-Davie, that would require public schools to have panic alarms for emergency situations such as shootings. (Tuesday, 3:30 p.m., Reed Hall, House Office Building, the Capitol.)
COURT WEIGHS BALLOT INITIATIVES: The Florida Supreme Court will hear arguments about proposed constitutional amendments that seek to allow recreational marijuana and prevent possession of assault-style weapons. The Supreme Court reviews wording of proposed amendments to determine if they meet legal requirements. Backers of the marijuana and assault-weapons proposals did not submit enough petition signatures to get on the 2020 ballot but could try to go before voters in 2022. (Tuesday, 9 a.m., Florida Supreme Court, 500 South Duval St., Tallahassee.)
ABORTION RIGHTS ACTIVISTS PROTEST: Abortion rights activists will hold a rally and "occupy" the Capitol to protest a Senate vote on a proposal that would require parental consent before minors could have abortions. (Tuesday, rally at 11 a.m., 228 South Adams St., Tallahassee. Occupation at 3 p.m., fourth and fifth floors of the Capitol.)
CENSUS IMPORTANCE EMPHASIZED: The League of Women Voters of Florida and other groups will hold a news conference to discuss the importance of the 2020 U.S. Census and its implications for the state. (Tuesday, 11:30 a.m., steps of the Old Capitol.)
–Compiled by the News Service of Florida and FlaglerLive

Amazon's Escalating Logistics Costs: "Amazon launched a new service called Amazon Day last year, which enables Prime members to have all their orders delivered on the same day of any given week. While the company is publicly selling Amazon Day as yet another Prime perk that will help customers take control of deliveries and reduce packaging, the new delivery option could also help the e-commerce giant achieve its ultimate goal of carbon-neutral shipments and, conveniently, save the company a ton of money."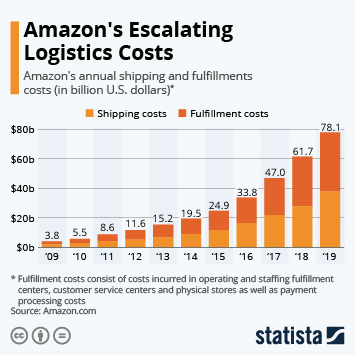 Flagler Beach Citizens' Academy: Eight consecutive Wednesdays beginning on March 4, 2020, running through April 22, 2020, from 2:00—5:00 PM. Learn all there is to know about the history of your city, how your government works and is financed, and the responsibilities of staff and elected officials. Tour your city's recreational, first responder, library, and public works facilities. Discover plans for the city's future and opportunities for resident involvement. These sessions are open to anyone residing within the City of Flagler Beach. There will be a limit of 20 participants. Registration applications are available at City Hall, Building Department, Library, Police Department, Fire Department and on our City's website (www.cityofflaglerbeach.com). All applications must be received by February 21, 2020.
Jane Mealy, Commissioner
City of Flagler Beach
PO Box 70
Flagler Beach, FL 32136
You will then receive a detailed schedule of the sessions and where each will be held. If you have any questions, contact Jane Mealy at: 439-4811 or
[email protected]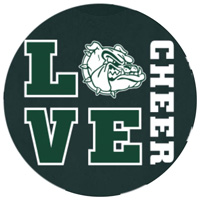 Flagler Palm Coast High School's Cheerleaders are hosting a Cheer Clinic for those who want to learn to cheer, jump, do stunts and dances, from 9 a.m. to noon, February 15, at the FPC 800 Gym in back of the school, by the FTI entrance off State Road 100. It's for ages 5-17, with a performance for parents and guardians at noon. Registration is $25 per participant with pre-registration, or $30 for walk-ins. You can register easily online here and contact [email protected] with any questions. Wear shorts, t-shirts and athletic shoes.
Through April 4, Palm Coast Mayor's 90/90 Challenge: Get outdoors and get active – join us for the Mayor's 90/90 Challenge! The challenge is to move at least a mile a day for the 90 days from Jan. 6 to April 4. You can choose your own form of exercise. Log in to Palm Coast Connect and record your progress throughout the month. Everyone who completes the Challenge will receive a prize. Share your progress along the way on social media using #Mayors9090 and #ConnectToFitness. More info: www.palmcoastconnect.com and 386-986-2323.

The Live Calendar is Flagler County's and Palm Coast's most complete, detailed and searchable community calendar of events, including culture, the performing arts, theater, government, the courts and justice system and a lot more. If you're not listed here, you're not getting the visibility you deserve. To include your event, please fill out this form. Any other issues, email the editor.
[ai1ec view="agenda"]


Keep Up with Donald Trump's attacks on the press through the ACLU's running tab here.
Keep Up with mass shootings in a running database here.

Palm Coast Construction and Development Progress Reports
Here's a summary of the latest city developments as of Dec. 16 2019: