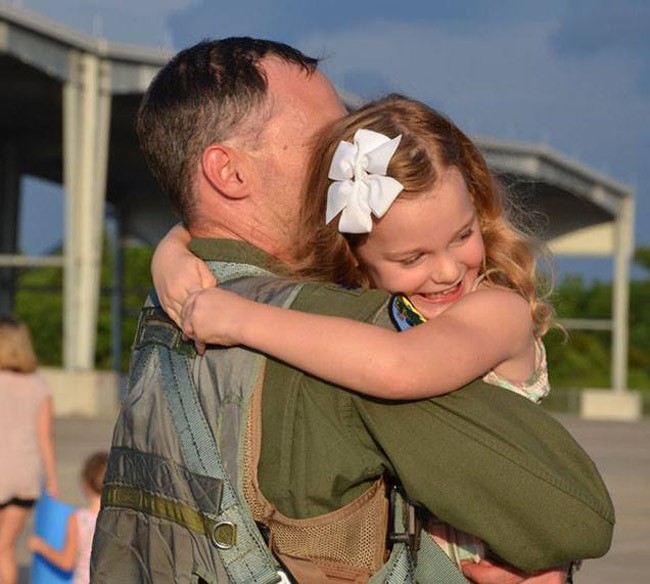 Today: Partly cloudy. Patchy fog in the morning. Highs in the lower 80s inland…in the upper 70s coast. Southeast winds 10 to 15 mph. Tonight: Mostly clear. Patchy fog after midnight. Lows in the lower 60s. Southeast winds 10 to 15 mph. Details here.
Today's fire danger is moderate. Flagler County's Drought Index is at 129.
Today's tides: at the beaches, at the Intracoastal Waterway.
Today's document from the National Archives.
The OED's Word of the Day: ˈfall-back, n..
The Live Community Calendar
Today's jail bookings.
Today's Briefing: Quick Links

Note: all government meetings noticed below are free and open to the public unless otherwise indicated. Many can be heard or seen live through each agency's website.
Early Voting is on in Flagler for the presidential primary election in Florida. Only Democrats and Republicans may cast ballots in their respective parties' primaries. Independents and minor-party voters may not vote, Florida being a closed-primary state. Early voting runs through March 12 at the Supervisor of Elections' office in Bunnell (at the Government Services Building), the Flagler County Public Library on Palm Coast Parkway, and at the Palm Coast Community Center. Every day from 10 a.m. to 6 p.m. Click here for early voting details.
Yet one more long day of live bombing: Navy training schedules indicate live bombing will take place at the Pinecastle Range Complex in the Ocala National Forest today from 8 a.m. to 3 p.m. The telephone number for noise complaints is 1-800-874-5059, Fleet Air Control and Surveillance Facility, Jacksonville, Fla. For additional information, call (904) 542-2415/5588.

Florida Army National Guard Homecoming: A unit of the 1st Battalion, 265th Air Defense Artillery Brigade now permanently stationed at the Flagler County Airport, deployed to Afghanistan last March, is coming home today, landing at the Daytona Beach International Airport. Flagler County commissioners and other local officials are expected to be part of the welcoming committee at 3 p.m. at the Daytona airport. The larger unit, some 200 strong, consists of members from batteries based in Palatka, Flagler and Deland.

The Flagler Beach City Commission holds a special meeting at 5 p.m. to discuss and take action regarding its senior and veteran Saturday program, and at 5:30 p.m. for its usual bi-monthly meeting. The commission will consider approving an agreement with the Florida Department of Transportation for the maintenance of state roads' right-of-ways. It will also consider adoption of two land-development ordinances.
The Flagler County Airport Advisory Board meets on the top floor at 120 Airport Road at 4 p.m. No agenda was posted.
It's STEM Night at Rymfire Elementary, in the school cafeteria and media center, starting at 6:30 p.m. Rymfire's flagship program, intended to expose students at an early age to trades and professions that tie into the local workplace, focuses on health care.

Palm Coast Block Party and Fashion Show: Join Belk Department Store and the Flagler County Chamber of Commerce for a Palm Coast Block Party and Summer Preview Fashion Show at 5:30 p.m., with DJ Vern, a fashion show, shopping discounts, door prizes, and light refreshments, at Belk's, Cobblestone Village, Palm Coast.
Caution: It's Bike Week. Look both ways three times.

Updated jail bookings and day and night shift incident summary reports are available here.
For 1st Time in 9 Years, Bonding Out of Jail in Flagler Made More Expensive for Most Suspects: It's going to be a little more expensive for accused criminals to post bond immediately after arrest in hopes of avoiding at least a night in jail. On Feb. 26, and for the first time in nine years, the chief judge for the circuit that includes Flagler County, Terence Perkins, signed an administrative order raising, and in several cases doubling or revoking, bonds on most offenses.
Suspicion of Individual With Weapon Triggers Code Orange At Matanzas High School: Matanzas High School went on Code Orange security status shortly after 1 p.m. today, restricting students indoors and in their classrooms, after a school official suspected that a student may have been seen with a weapon. The emergency was lifted at 3 p.m., and no weapon was found.
Three Palm Coast Men Arrested Following Shooting Spree on Belle Terre Parkway and Brookside: Steverson Jean-Louis, 19, of 45 Prattwood Drive, Derek Hall Jr., 23, of 45 Buttonworth Drive, and Phillip Haire, 18, of 11 London Drive, all in Palm Coast, each face charges of shooting or throwing a deadly missile, a second-degree felony, and aggravated assault with a deadly weapon, a third-degree felony. Hall and Haire had posted bail on $2,500 bond, and were released.
Palm Coast's Jim Landon Wants to Add to His $218,000 Pay Package, Council Pushes Back Slightly: Palm Coast City Manager Jim Landon hasn't had a raise in seven years. He now wants one, he told the council, retroactive to the beginning of the year, though his current base salary of $168,878, not including other compensation and allowances that push it past $218,000—never mentioned in a half-hour discussion he led himself on Tuesday—is still well ahead of his next-closest competitor among executive hires in local public agencies.
Authorities Find Doreen Marie O'Connor, Feared Suicidal, After Search: A homeless man was among the help that led to finding the missing woman at Waterfront Park.

Note: Most proceedings below can be followed live on the Florida Channel.

Legislature: The Senate and the House both hold floor sessions at 10 a.m.
The Florida Supreme Court will hear arguments in four cases, including two death-penalty appeals from Marion and Hillsborough counties. The Marion County case involves William Kopsho, who was convicted in the 2000 murder of his wife. The Hillsborough case involves Kenneth Jackson, who was sentenced to death in a 2007 murder. (9 a.m.) The court releases its weekly opinions at 11 a.m.
CAMPAIGN FINANCE REPORTS DUE: State candidates and political committees face a Thursday deadline for filing finance reports showing activity through Feb. 29.
–Compiled by the News Service of Florida and FlaglerLive

In Coming Days in Palm Coast and Flagler:
Click on the links for more details: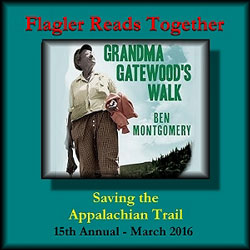 ♦ March 11: Flagler Reads Together Program: Walking the Appalachian Trail with Denise Bevan. The Palm Coast city government administration coordinator will share her own experience of walking the trail, 2 p.m. at the Palm Coast City Hall Community Room, in Town Center.
♦ March 11: Flagler County Job Fair, at the Palm Coast campus of Daytona State College, 3000 Palm Coast Pkwy, SE Bldg 3. The job fair will offer businesses and job seekers opportunities to connect on March 11, 2016 from noon to 6 p.m.
♦ March 11, 12, 13: "Unnecessary Farce," at the Flagler Playhouse, opens Friday, Feb. 26, starring Playhouse favorites Bruce Popielarski and Jenica "Hen" Frederickson, Peter Gutierrez and Rich Lacey, among others. Directed by Viv Stuart, who was instrumental in the founding and funding of of the Naples Perfecting Arts Center. Tickets: $20 for adults, $15 for students. Get your tickets here.
♦ March 15: Presidential Primary Election in Flagler and all of Florida, and Bunnell city election.
♦ March 15: The Flagler County Historical Society resumes its bus trips to historic and interesting county sites with Bill Ryan as your guide on Tuesday, March 15. The bus leaves from the Holden House, 204 East Moody Boulevard in Bunnell, at 10 a.m. and returns at 2:30 p.m. The cost is $15 per person and does not include lunch at the Bull Creek Fish Camp. To make reservations or for information call 386-439-5003.
♦ March 15, Media Panel: FlaglerLive Editor Pierre Tristam is part of a journalism panel at Flagler College, along with Melissa Ross, host-producer at First Coast Connect, Bob Longo, news director at WJAX 47/WFOX30, and Joseph White, publisher, editor, White Publishing Co. The panel is moderated by Flagler College's Tracey Eaton. 1 p.m. to 2:15 p.m, at the Gamache-Koger Theater, on the first floor of the Ringhaver Student Center, 50 Sevilla St., at Flagler College in St. Augustine.
♦ March 15: Flagler Breakfast Club, presented by the Chamber of Commerce's Flagler County Young professionals Group, with guest speakers Joanne King, COO of Florida Hospital Flagler, and Darlinda Copeland, Senior vice president and COO of Florida Hospital Memorial Medical Center, 7:45 a.m. to 9 a.m. at Florida Hospital Flagler, inside the Educational Center at the South entrance of the hospital, 60 Memorial Parkway, Palm Coast. $10 for YPG members, $15 for others. To reserve, send an email to Jaclyn Miklos.
♦ March 24: Eggs & Issues Breakfast featuring County Administrator Craig Coffey and three county department heads involved in economic development: Airport Director Roy Sieger, Economic Development Director Helga van Eckert, and Tourism Director Matt Dunn. The breakfast is sponsored by the Flagler County Chamber of Commerce. The cost is $20 in advance, $25 at the door. 7:30 a.m.-9:30 a.m., Grand Haven Golf Club, 500 Riverfront Dr., Palm Coast. Seating is limited; reservations are requested by March 21. For reservations, email Jaclyn Miklos or call
♦ March 30-April 2: Florida Future Problem Solvers State Competition, to be attended by four to five Flagler County schools, at Doubletree Orlando Seaworld, 10100 International Drive, Orlando.
♦ April 1: The Friends of the Library of Flagler County celebrate the annual April Poetry Month by acknowledging the 2016 presidential election year. Poems by presidents or about presidents of the United States, from Washington to Obama, will be presented at 1 p.m. in the Doug Cisney Room and appropriate refreshments–that is, alas, no booze, no matter how drunk Nixon could get–will be provided by the Hospitality Staff of the Friends.
♦ April 2: Cheer at the Pier, a fund-raiser for the Flagler Beach Historical Museum, from 3 to 6 p.m. Call Virginia Giaramita for information at 386/299-8892.
♦ April 12: Anjali Anabel Tomerlin, a third grader at Imagine School at Town Center in Palm Coast who's written and illustrated her first book, will hold a book-signing at the Flagler Beach Public library from 4 to 6 p.m.
♦ April 13: Public Safety Coordinating Council meeting at 8:45 a.m., Emergency Operations Center, Bunnell.
♦ April 15: The Florida Ethics Commission will take up an administrative law judge's recommendation in the ethics case against Flagler County Sheriff Jim Manfre. 9 a.m.

Click on the link for more details.

AG Lynch concern on Trump Muslim comments "is always when that speech crosses the line into incitement of violence."https://t.co/owcVIxKn87

— CSPAN (@cspan) March 9, 2016
Some of our best minds are taking a fresh look at America's role in the world: https://t.co/V9UGZVlOa7 #RANDRethink pic.twitter.com/0JQGUtoDR5

— RAND Corporation (@RANDCorporation) March 9, 2016
The world's billionaires
US & the Americas: 641
Asia-Pacific: 590
Europe: 489
Middle East & Africa: 90 pic.twitter.com/ff04YKoL4d

— ian bremmer (@ianbremmer) March 9, 2016
It is not the greatest time a be a 30-year-old American, financially speaking: https://t.co/0MMcY5P2Sa pic.twitter.com/BhcM09cnGz

— Slate (@Slate) March 10, 2016
For anyone looking for a new novel to read. Finalists for the 2016 PEN/Faulkner Award. https://t.co/YpLRlOzxYv pic.twitter.com/gGT9LtCz4f

— B.J. Novak (@bjnovak) March 9, 2016
George Martin and the Beatles: A producer's impact, in 5 songs https://t.co/uEIEHlupXy pic.twitter.com/TeW2NWDySb

— The New York Times (@nytimes) March 10, 2016
Children are our future!!!! Love this kid. Watch "A Seven Year Old Takes On Broadway" on @Vimeo https://t.co/HTRz3MOpj0

— Harvey Fierstein (@HarveyFierstein) March 9, 2016

Palm Coast Construction and Development Progress Reports
The following is an update of ongoing construction and development projects in Palm Coast, through Feb. 17:
Seminole Woods Multi Use Path design, 75 percent done: Survey continues, shot horizontal and vertical features for path design.
Holland Park, 54 percent done: Grading and installation of sidewalks continues. Restroom block cells poured and trusses installed. Installation of street and pathway light poles and fixtures.
County's I-95 Interchange Matanzas Woods Reclaim Water, 83 percent done: Approximately 1,600 ft. of 16″ HDPE piping was air tested February 11, 2016. On February 12, 2016 the 16″ HDPE reuse main was installed under the southbound ramp.
Palm Harbor Parkway Roadway Extension, 50 percent done: Work continues on the stormwater structure at the intersection of Palm Harbor Parkway and Forest Grove.
Colechester Bridge, 94 percent done: Sea walls have been completed and forming of the western abutment almost complete.
North Old Kings Road Extension to Matanzas Woods Parkway, 19 percent done: Asphalt was installed on the new section of roadway adjacent to the old roadway at the intersection of Old Kings Road and Forest Grove. (Not in the Dec. 4 update.)
Old Kings Road Force Main 96 percent done:: February 11, 2016 night work with lane closure and tank trucking for the south end force main tie-in to the 12″ pipe from the South and the 12″ pipe from Town Center. The new
16″ force main and the 8″ old main were connected to the old Pump Station north of Lehigh Canal.
Island Walk Shopping Center Phase 2, 26 percent done: February 15, 2016 a 10″ core was made into the existing manhole for the sewer lateral for the 2 lots facing Palm Coast Parkway. (GoToby has a construction permitting progress report here.)

Road and Interstate Construction:
Forest Grove Drive connection to Palm Harbor Parkway to be closed starting Dec. 18: Effective Friday, Dec. 18, the City of Palm Coast will be closing the Forest Grove Drive connection to Palm Harbor Parkway. This road closure is required as part of construction operations for the Palm Harbor Parkway extension, which is currently under construction. Palm Harbor is being realigned and extended to connect directly with Matanzas Woods Parkway where it intersects with Old Kings Road. Message boards will be placed to advise motorists and other travelers of the upcoming change, and a public meeting has already been held for residents living in that area. Both the Palm Harbor extension and a separate extension of Old Kings Road are being built in preparation for the new Interstate 95 interchange to open next June at Matanzas Woods Parkway. As part of the projects, traffic patterns around Matanzas High School will be changing. One goal is to turn Forest Grove Drive back into a residential street as it was originally intended to be. The upcoming road closure of the Forest Grove Drive connection to Palm Harbor Parkway is part of that project. Forest Grove will be turned into a cul de sac on that end. Once the separate Old Kings Road extension is completed, in June 2016, the Forest Grove Drive access to the high school will be closed because it will no longer be needed. Instead, motorists and other travelers will get to Matanzas High School via the new signalized intersection at Matanzas Woods, Palm Harbor and Old Kings. For more information, please contact Palm Coast Communications Manager Cindi Lane at 386-986-3708 or [email protected].

Alvin Ailey Dance: Wade in the Water from Revelations
Previous Codas: