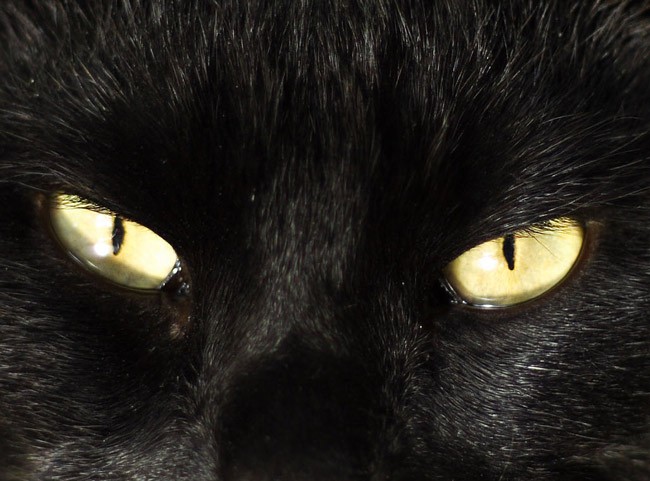 Weekend: Pleasant, rather sunny, highs in the 60s, lows in the 40s. Details here.
Today's fire danger is moderate. Flagler County's Drought Index is at 61.
Today's tides: at the beaches, at the Intracoastal Waterway.
Today's document from the National Archives.
The OED's Word of the Day: philostorgy, n..
The Live Community Calendar
Today's jail bookings.
Today's Briefing: Quick Links


Note: all government meetings noticed below are free and open to the public unless otherwise indicated. Many can be heard or seen live through each agency's website.
Friday: President Obama is in Jacksonville, visiting the Saft America plant, which manufactures a lithium-ion batteries. It was built with $95.5 million in federal stimulus money Obama requested and Congress passed in 2009.
Friday, Saturday and Sunday: "Unnecessary Farce," at the Flagler Playhouse, opens Friday, Feb. 26, starring Playhouse favorites Bruce Popielarski and Jenica "Hen" Frederickson, Peter Gutierrez and Rich Lacey, among others. Directed by Viv Stuart, who was instrumental in the founding and funding of of the Naples Perfecting Arts Center. Tickets: $20 for adults, $15 for students. Get your tickets here.
Friday and Saturday: Bands Compete at the Flagler Auditorium: (Friday from noon to 9 p.m., Saturday from 8:30 a.m. to 6 p.m.) You'll find more than 76 trombones inside the Flagler Auditorium later this week. That's because the Music Performance Assessments for school Concert Bands in the Florida Bandmasters, District 21 take to the stage. Some 45 concert bands from the district are expected to be judged. They will perform a concert of rehearsed music as well as a sight reading session. In all, more than 2,000 musicians will take part. The district includes schools from Flagler, St. Johns, Clay and Putnam Counties. The public is invited to attend the performances, which is free. Flagler County schools participating are: Indian Trails Middle School, Thursday Noon and 3:00pm, Flagler Palm Coast High School, Thursday 3:30pm and 8:30pm, Buddy Taylor Middle School, Thursday 5:00pm, Matanzas High School, Friday 5:00pm and 8:30pm.
Saturday: Community Cat Conference: All volunteers, feeders and caretakers needed. This is a personal invite to the Community Cat Conference. What resources are available for community cats? What is the next positive step being taken to help make these communities healthier? Come find out and lets made this a stronger community together. RSVP to Elizabeth at 237-7690, (At the Flagler Humane Society, 10 a.m.)
Sunday: Dance Your Pants Off, at the Flagler Auditorium: Straight from the streets of Miami comes this fast-paced show featuring the salsa, merengue, rhumba, mambo and even the jive! If you like Dancing with the Stars you will love the gorgeous sequined costuming, the intricate ballroom dancing and an amazing score of music from several decades. Join in the hottest party in South Florida! 386-437-7547 for tickets. 3 p.m., adults $29, youth $18.
Sunday: Music in the Gardens, at Washinton Oaks Gardens State Park (6400 N. Oceanshore Blvd., Palm Coast): The concert will feature local favorite The Wild Shiners. With banjo,fiddle, flatpick guitar,upright bass and drums, the original sound of Wild Shiners combines southern roots music like country blues,southern soul,bluegrass,jazz and outlaw country. Children's activities and food will be on hand. Regular park admissions fees will apply: $5 for each vehicle up to 8 people, $4 for single occupants. For more information, call 386-446-6783.
Monday: Flagler Youth Orchestra's Strings Around the World Concert, 7 p.m. at the Flagler Auditorium. Adult tickets, $6 and children 17 and under are $1.


Updated jail bookings and day and night shift incident summary reports are available here.
Palm Coast Concedes: Keeping Golf Course At Taxpayers' Expense No Longer Tenable: the city has reached the point where it's realized that keeping things as they are is no longer tenable, no matter how the operation is sliced—as an "amenity," as a business or as a trickle-down, stabilizing benefit to the surrounding neighborhood. The Palm Coast City Council's realization, albeit slow and reluctant, is following the same path as its realization that its red-light camera program, which the council so cherished for so many years, was more harmful than beneficial to the city. As with red-light cameras, the city is positioning itself not to sever the program outright, but to gradually pull away by minimizing its own exposure.
Judge: Flagler sheriff's refusal to turn over documents 'puzzling': "Circuit Court Judge Michael Orfinger told Linda Bond Edwards of Tallahassee that she shouldn't have instructed Manfre not to answer questions during his deposition in October," the News-Journal reports following the latest hearing in the case of Linda Bolante v. Manfre. Bolante was Flagler County Sheriff Jim Manfre's finance director. She was forced to resign and subsequently filed a whistle-blower suit. (Story paywall-protected)
Chamber Crystal: How Pot, Trump, and Independents Will Affect Elections in Flagler and Florida: Marian Johnson is the senior vice president of political strategy for the Florida Chamber of Commerce. She was the guest speaker at the Flagler chamber's periodic Think Flagler First lunches, at the Hilton Garden Inn (those lunches are converting to a breakfast series in future), speaking to an audience of a few dozens that included several elected officials and candidates for local office, along with numerous members of the business community.
Want to know about the weather? Ask BP: The Observer profiles Bob Pickering, Flagler County Emergency Management's weather specialist and all-around rock star.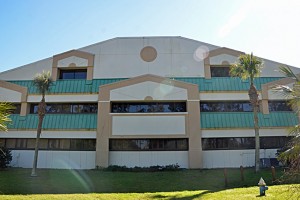 School District's Decision to Demolish Old ITT Building Triggers Upheaval Behind the Scenes: Last week's 3-2 vote by the Flagler County School Board to demolish its hulking property at 1 Corporate Drive—the old ITT headquarters—has triggered serious behind-the-scenes objections from a school board member over the impropriety of the vote. And the legal qualifications of the contractor hired to do the job appear to have been incomplete at the time of the vote, though none of the board members or the administration knew it at the time. The school board is taking measures to rectify both matters.


Note: Most proceedings below can be followed live on the Florida Channel.

No meetings of note.
–Compiled by the News Service of Florida and FlaglerLive


In Coming Days in Palm Coast and Flagler:
Click on the links for more details:


Click on the link for more details.
The Flagler County Sheriff's Office received, for the first time in agency history, accreditation for its Communications Section on Feb. 25 at the Florida Telecommunications Commission's (FLA-TAC) business meeting in St. Augustine. The process for this accreditation began in early 2015 during the Commission for Florida Law Enforcement Accreditation's (CFA) reaccreditation process. "The sheriff's office maintains comparative compliance with CFA for identified FLA-TAC standards. It is the recommendation of the assessment team that the Flagler County Sheriff's Office Emergency Communications Center be reviewed for accredited status by FLA-TAC at its next meeting," the assessor wrote. Of the 116 required standards established by FLA-TAC, the FCSO was required to meet 73 mandatory and non-mandatory standards, as the remaining 43 were met through comparative compliance extended following the FCSO being re-accredited by the Commission of Florida Law Enforcement Accreditation (CFA) in October 2015. Of the 73 standards, the FCSO met 72, as one standard was not applicable to the operation of the agency. "I am extremely proud of all who made this historic accreditation process a reality for not only the FCSO, but the community we serve. This is a report card of our performance, one where we received an A-plus," said Sheriff Jim Manfre. As soon as all the construction projects are completed at the jail later this year, the sheriff's office will seek, for the first time in agency history, accreditation for the jail from the Florida Corrections Accreditation Commission by 2017.


Republicans' efforts to block Obama's SCOTUS nominee are about to blow up in their faces https://t.co/zWKMJIBSgp

— Salon.com (@Salon) February 26, 2016
If the United States made voting mandatory, would election outcomes be different?https://t.co/O3lFWGIfyI pic.twitter.com/WzKxFaCfKw

— The Upshot (@UpshotNYT) February 25, 2016
A politician who suggested Muslims "are at a lower stage of civilization" is now speaker of the Danish parliament https://t.co/JXkAU4Iw9e

— NY Review of Books (@nybooks) February 25, 2016
Facebook doesn't want you to look at this 'inappropriate' feminist history of Indonesia https://t.co/FHzfrDU1Gn pic.twitter.com/53SPWEQRwO

— indy100 (@indy100) February 26, 2016
I'm a leftist feminist and I'm not voting for Clinton, Sanders or anyone in 2016 https://t.co/NnAfkwo2MO

— Salon.com (@Salon) February 26, 2016
A new generation of airship engineers are racing to be first to a market that may be worth billions: https://t.co/7MxkfHLUqK

— The New Yorker (@NewYorker) February 26, 2016




Palm Coast Construction and Development Progress Reports
The following is an update of ongoing construction and development projects in Palm Coast, through Feb. 17:
Seminole Woods Multi Use Path design, 75 percent done: Survey continues, shot horizontal and vertical features for path design.
Holland Park, 54 percent done: Grading and installation of sidewalks continues. Restroom block cells poured and trusses installed. Installation of street and pathway light poles and fixtures.
County's I-95 Interchange Matanzas Woods Reclaim Water, 83 percent done: Approximately 1,600 ft. of 16″ HDPE piping was air tested February 11, 2016. On February 12, 2016 the 16″ HDPE reuse main was installed under the southbound ramp.
Palm Harbor Parkway Roadway Extension, 50 percent done: Work continues on the stormwater structure at the intersection of Palm Harbor Parkway and Forest Grove.
Colechester Bridge, 94 percent done: Sea walls have been completed and forming of the western abutment almost complete.
North Old Kings Road Extension to Matanzas Woods Parkway, 19 percent done: Asphalt was installed on the new section of roadway adjacent to the old roadway at the intersection of Old Kings Road and Forest Grove. (Not in the Dec. 4 update.)
Old Kings Road Force Main 96 percent done:: February 11, 2016 night work with lane closure and tank trucking for the south end force main tie-in to the 12″ pipe from the South and the 12″ pipe from Town Center. The new
16″ force main and the 8″ old main were connected to the old Pump Station north of Lehigh Canal.
Island Walk Shopping Center Phase 2, 26 percent done: February 15, 2016 a 10″ core was made into the existing manhole for the sewer lateral for the 2 lots facing Palm Coast Parkway.


Road and Interstate Construction:
Forest Grove Drive connection to Palm Harbor Parkway to be closed starting Dec. 18: Effective Friday, Dec. 18, the City of Palm Coast will be closing the Forest Grove Drive connection to Palm Harbor Parkway. This road closure is required as part of construction operations for the Palm Harbor Parkway extension, which is currently under construction. Palm Harbor is being realigned and extended to connect directly with Matanzas Woods Parkway where it intersects with Old Kings Road. Message boards will be placed to advise motorists and other travelers of the upcoming change, and a public meeting has already been held for residents living in that area. Both the Palm Harbor extension and a separate extension of Old Kings Road are being built in preparation for the new Interstate 95 interchange to open next June at Matanzas Woods Parkway. As part of the projects, traffic patterns around Matanzas High School will be changing. One goal is to turn Forest Grove Drive back into a residential street as it was originally intended to be. The upcoming road closure of the Forest Grove Drive connection to Palm Harbor Parkway is part of that project. Forest Grove will be turned into a cul de sac on that end. Once the separate Old Kings Road extension is completed, in June 2016, the Forest Grove Drive access to the high school will be closed because it will no longer be needed. Instead, motorists and other travelers will get to Matanzas High School via the new signalized intersection at Matanzas Woods, Palm Harbor and Old Kings. For more information, please contact Palm Coast Communications Manager Cindi Lane at 386-986-3708 or [email protected]


Dvorak's 9th Symphony, "New World," Performed by the Berlin Philharmonic, Conducted by Sergiu Celibidache (1991)
Previous Codas: