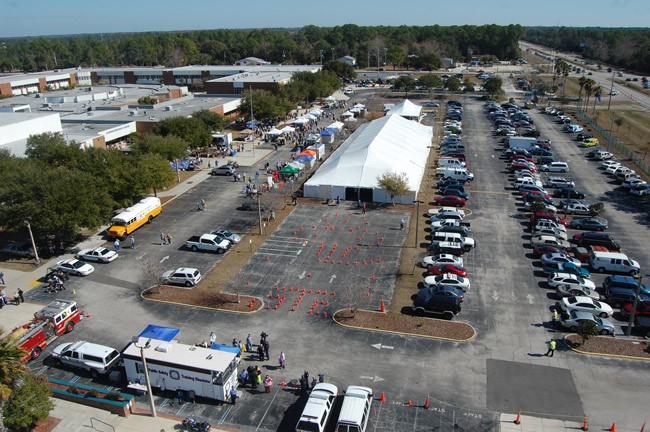 Friday: Thunderstorms, high in the 70s, lows in lower 40s, Saturday and Sunday highs in the 50s, lows in the 30s. Details here.
Today's fire danger is moderate. Flagler County's Drought Index is at 271.
Today's tides: at the beaches, at the Intracoastal Waterway.
Today's document from the National Archives.
The OED's Word of the Day: ribald, n. and adj..
The Live Community Calendar
Today's jail bookings.
Today's Briefing: Quick Links


Note: all government meetings noticed below are free and open to the public unless otherwise indicated. Many can be heard or seen live through each agency's website.
Friday: Qualifying period to run for the Flagler Beach City Commission ends at 5 p.m.
Friday: All County Band Concert at Matanzas High School's Pirate Theater, 7 p.m.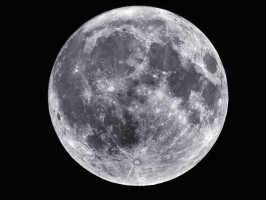 Friday: Full Moon Beach Stroll: Join a Ranger for this fun, informative full moon beach hike! All ages welcome; minors must be accompanied by an adult. Hike leaves from the beachside pavilion. Learn about the effects of the moon on the tidal ecosystem. Please bring water and dress for the weather. RSVP is required. Please register at Eventbrite.com. Contact Celena Cline at 386-517-2086 with any questions. Park entrance fee is $5.00 per carload of 2-8 people; one person is $4.00; bicyclist or pedestrian is $2.00. Event starts at 4:30, Moonrise is set for 5:54 p.m. (Gamble Rogers Memorial State Recreational Area (3100 S. Oceanshore Blvd., Flagler Beach, FL 32136)
Saturday and Sunday: Flagler Home and Lifestyle Show, at Flagler Palm Coast High School, all day.
Saturday: Lego Day at the Flagler County Public Library: Looking for something fun and free to do with your children or grandchildren on a Saturday morning? Build something creative together at the library's monthly Lego event. Plastic interlocking bricks of various sizes make this activity appropriate for all ages. 9:30-11:15 a.m.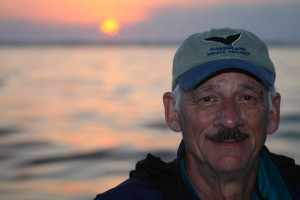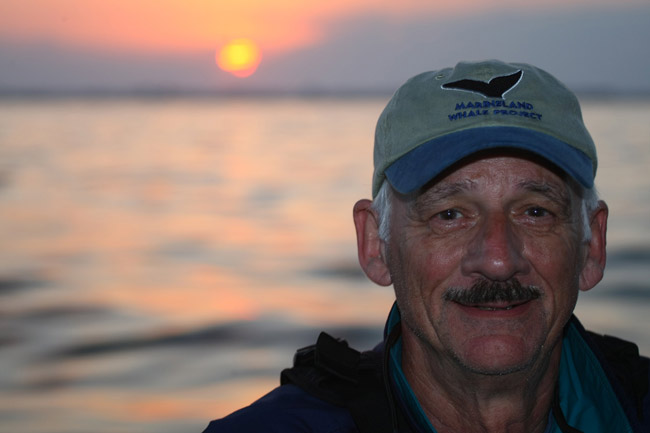 Saturday: North Atlantic Right Whales Program: Join author and speaker Frank Gromling from Ocean Books & Art for a 45-minute program about one of the world's most endangered large mammals, the North Atlantic Right Whale. Frank has been a volunteer with the Marineland Right Whale Project since its inception in 2000, and has monitored and photographed these 50-ton animals as they visit the coastal waters off Flagler Beach each winter. RSVP required at Eventbrite.com. Contact Celena Cline at 386-517-2086 for more information. (Starting at noon, Gamble Rogers Memorial State Recreational Area, 3100 S. Oceanshore Blvd., Flagler Beach.)
See Also:
Saturday: Gamble Acoustic Jam Session, 2-5 p.m.: Jam out at Gamble Rogers Memorial State Recreation Area with the Saturday Jam Session in the park. Musicians of all levels are encouraged to bring instruments and a chair to join the circle for a casual acoustic jam session. Or just come to listen to great music! Feel free to bring snacks and non-alcoholic beverages. The Jam is held every 2nd and 4th Saturday of each month. RSVP is required. Contact Celena Cline at 386-517-2086 or email [email protected] with any questions. Park entrance fee is $5.00 per carload of 2-8 people; one person is $4.00; bicyclist or pedestrian is $2.00. Gamble Rogers Memorial State Recreational Area at Flagler Beach.
Saturday: Golden Isles Scholastic Chess Association Grand Prix K-12 tournament, Glynn Middle School, 635 Lanier Blvd, Brunswick, Ga., onsite registration starting at 8:30 a.m. Click on the link for details.


Updated jail bookings and day and night shift incident summary reports are available here.
Two Young Women's Suicides, In Close Proximity, Stun and Mobilize Community: Cora Ann Engel, 18, died on Dec. 17. She was discovered at the Beechwood Lane property that morning by her brother and two friends, according to a Flagler County Sheriff's report. Lindsay Brockhaus killed herself Tuesday.
Planning Board suggests adding bottle clubs to list of banned uses: "The city's Planning Board thinks the clubs are bad enough to be added to a list of banned land uses," the Observer';s Jonathan Simmons reports from Wednesday's planning board meeting. "I don't want to analogize it to pornography, but you know the famous quote about 'I know it when I see it'?" the Observer quoted board member Robert Cuff as saying, citing the line by former Supreme Court justice Potter Stewart — "I think I understand what we all think should be prohibited, but I'd like to see the language to see if we can figure out what we actually would be prohibiting, and whether or not we're sweeping up some businesses that we shouldn't be discouraging."
New Assisted Living Center Gets Site Plan Approval from Palm Coast: The Palm Coast Planning & Land Development Regulation Board (PLDRB) Wednesday approved a site plan for a Senior Living Center on Palm Harbor Pkwy in the northeast section of the city, GoToby reports. "Based on the size of the project, the PLDRB is the highest level of approval needed. It will not have to go before the City Council."
Bunnell Elementary's Sean Gilliam Is Flagler County's Champion, Buoyant Speller: Gilliam won the county crown Thursday evening in competition at Wadsworth Elementary school when he correctly spelled the word buoyancy, a word that aptly describes the six grader's disposition after he won.
For One Rookie Deputy, 2 Totaled Patrol Cars and 2 Internal Investigations in 13 Months: Kuleski, 22, was hired at the sheriff's office on Aug. 20, 2014. He'd previously worked with the Bunnell Police Department.
Palm Coast Fire Dept. hiring ahead of wildfire season: A job fair will be held at Station 25 in Palm Coast on Belle Terre Parkway south of Royal Palms Parkway, Friday, Jan. 29 from 9 a.m. to 1 p.m. News 13 reports.
City School Districts? Lawmaker Mulling Proposed Constitutional Amendment: The measure (HJR 539) would mark a dramatic change in how school districts are organized in Florida. The Constitution requires all districts to be made up of whole counties, though a handful of public schools — like the Florida School for the Deaf and the Blind — are essentially stand-alone.


Note: Most proceedings below can be followed live on the Florida Channel.

Numerous legislative meetings are scheduled for today, but no floor session.
The Senate is scheduled to meet in a floor session at 1 p.m.
The Florida Commission on Ethics will meet and is scheduled to take up cases from North Miami, Pensacola, Palm Coast and Tallahassee. (Friday, 8:30 a.m., 1st District Court of Appeal, 2000 Drayton Dr., Tallahassee.)
The Republican Party of Florida will hold start its two-day annual meeting. (Friday and Saturday, Rosen Centre Hotel, 9840 International Dr., Orlando.)
–Compiled by the News Service of Florida and FlaglerLive


In Coming Days in Palm Coast and Flagler:
Click on the links for more details:


Click on the link for more details.


Bernie Sanders and Donald Trump open up strong leads in Iowa, poll shows https://t.co/WaoeNN7FFh

— The New York Times (@nytimes) January 22, 2016
The two sides of Ted Cruz: tort reformer and personal injury lawyer who reaped big payouts https://t.co/vpts8KUHg4 pic.twitter.com/lfHOu7DzQD

— NYT Opinion (@nytopinion) January 22, 2016
Exploring the origins of ambient music: https://t.co/8KVbMfduXj

— The New Yorker (@NewYorker) January 21, 2016
Rea Hederman, whose family owned the paper, talks about its legacy of segregation and racism in this interview: https://t.co/3fLN7ZqH6H

— NY Review of Books (@nybooks) January 18, 2016
Why are so many on the left embarrassed by patriotism? https://t.co/Kb7YooweAt pic.twitter.com/rFTsBCZ8So

— New Statesman (@NewStatesman) January 21, 2016
10 ways to use your iPhone more efficiently than you are https://t.co/fbUgkJAzwj pic.twitter.com/hLJRmk5S3A

— The Independent (@Independent) January 22, 2016


Palm Coast Construction and Development Progress Reports
The following is an update of ongoing construction and development projects in Palm Coast, through Jan. 15:
Christ the King Evangelical Lutheran Church and School, 1 percent done: Located at 5625 North US Highway 1, the school received a Development Order for a new 13,794 sq. ft. early learning center to be located on the south side of their 8.6-acre site. The architecture of the new one-story building will be very similar to the existing church and school facilities that are located just north of the proposed new building.
Holland Park, 49 percent done: Grading and installation of sidewalks continues. Restroom permit issued. Plumbing and Electrical underground inspections. Electrical conduit installation continues. Pavilion lighting being installed. Stormwater installation begun in Playground area.
County's I-95 Interchange Matanzas Woods Reclaim Water, 76 percent done: Retention ponds are being excavated and fill continues for the ramps. (Not in the Dec. 15 update.)
Palm Harbor Parkway Roadway Extension, 38 percent done: The headwall for the double barrel stormwater pipe has been installed and tied in. The water main and reuse main have been extended towards Forest Grove Drive waiting on the
closure of the road next week to make the road crossing.
Colechester Bridge, 94 percent done: Sea walls have been completed and forming of the western abutment almost complete.
Palm Harbor Extension, 45 percent done: Met on site with contractor to discuss water and sewer testing and construction meter placement.
North Old Kings Road Extension to Matanzas Woods Parkway, 19 percent done: Asphalt was installed on the new section of roadway adjacent to the old roadway at the intersection of Old Kings Road and Forest Grove. (Not in the Dec. 4 update.)
Old Kings Road Force Main 90 percent done:: The contractor has tied the 8″ force main to the 16″ force main in front of the new Master Pump Station on South Old Kings Road. On January 13, 2016 the contractor installed a 16″ X 8″ wye and an 8″ valve in front of the existing lift station on Old Kings Road South. An 8″ wye and an 8″ 45 elbow fitting was installed to complete the connection from the existing 8″ force main to the new 16″ future force main.
Heartland Dental at 782 Belle Terre Pkwy, 99 percent done: Project nearing completion a utility substantial was scheduled for January 14.
Island Walk Shopping Center Phase 2, 11 percent done: Stormwater piping being placed and pond excavations
continue. Pressure test on new 8″ water main was completed January 12.


Road and Interstate Construction:
Forest Grove Drive connection to Palm Harbor Parkway to be closed starting Dec. 18: Effective Friday, Dec. 18, the City of Palm Coast will be closing the Forest Grove Drive connection to Palm Harbor Parkway. This road closure is required as part of construction operations for the Palm Harbor Parkway extension, which is currently under construction. Palm Harbor is being realigned and extended to connect directly with Matanzas Woods Parkway where it intersects with Old Kings Road. Message boards will be placed to advise motorists and other travelers of the upcoming change, and a public meeting has already been held for residents living in that area. Both the Palm Harbor extension and a separate extension of Old Kings Road are being built in preparation for the new Interstate 95 interchange to open next June at Matanzas Woods Parkway. As part of the projects, traffic patterns around Matanzas High School will be changing. One goal is to turn Forest Grove Drive back into a residential street as it was originally intended to be. The upcoming road closure of the Forest Grove Drive connection to Palm Harbor Parkway is part of that project. Forest Grove will be turned into a cul de sac on that end. Once the separate Old Kings Road extension is completed, in June 2016, the Forest Grove Drive access to the high school will be closed because it will no longer be needed. Instead, motorists and other travelers will get to Matanzas High School via the new signalized intersection at Matanzas Woods, Palm Harbor and Old Kings. For more information, please contact Palm Coast Communications Manager Cindi Lane at 386-986-3708 or [email protected]


Robert Schumann's Symphony No 2 in C major, Op 61, Leonard Bernstein Conducting
See Also: