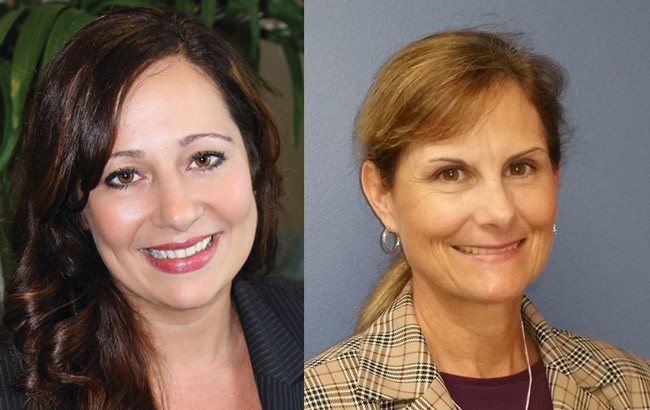 The Family Life Center announced this week that Maria Scarol and Sallie Brinkley have joined the Family Life board of directors.
Brinkley is currently the Risk and Patient Relations Manager at Florida Hospital Flagler. She practiced law in Maryland for ten years, then became a registered Nurse. She worked in acute care as a staff RN and as a Nurse Manager. Scarol moved to Palm Coast in 1993 from Pennsylvania. After graduating from Daytona State College, she decided she pursued a medical career and attended the Americare School of Nursing in Orlando, where she received her X-Ray Technicians license. She switched careers to banking nine years ago and is currently a Sales and Service manager at Intracoastal Bank.
"We are so grateful to the amazing Flagler County community for their continued support for our families in crisis, whether its time, talents or treasures," said Trish Giaccone, Executive Director of the Family Life Center. "I believe Maria and Sallie are going to be true assets to our organization."
The Family Life Center, a non-profit, has been providing services to victims of domestic violence and sexual assault in Flagler County for over 28 years. Their local 24-hour hotline is 386-437-3505, the Rape hotline is 888-956-RAPE (7273), and the domestic violence hotline is 800-500-1119. They can be reached online at www.FamilyLifeCenterFlagler.org or https://www.facebook.com/FLCFlagler. The mailing address is PO Box 2058, Bunnell, Fl. 32110.