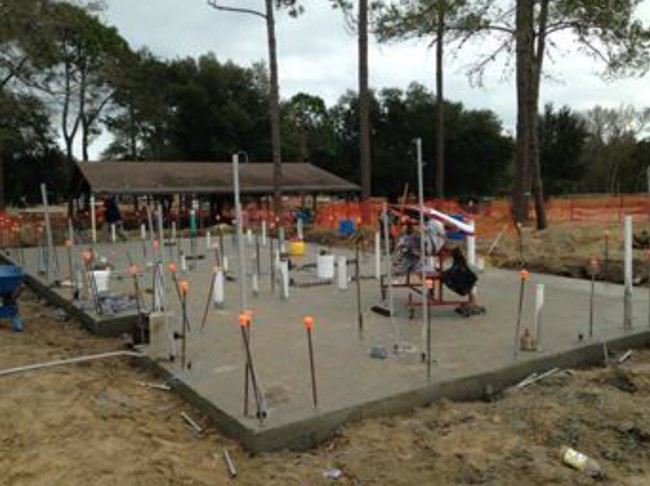 Today: Sunny. Highs in the mid 60s. West winds 10 to 15 mph. Tonight: Clear. Lows in the lower 40s. West winds 5 mph. Saturday high in the 60s, lows in upper 40s, Sunday highs in the 70s, lows in mid-50s. Details here.
Today's fire danger is moderate. Flagler County's Drought Index is at 52.
Today's tides: at the beaches, at the Intracoastal Waterway.
Today's document from the National Archives.
The OED's Word of the Day: water bomb, n..
The Live Community Calendar
Today's jail bookings.
Today's Briefing: Quick Links


Note: all government meetings noticed below are free and open to the public unless otherwise indicated. Many can be heard or seen live through each agency's website.

The Flagler County Commission meets for a regular meeting at 9 a.m., in board chambers at the Government Services Building, followed by a workshop immediately after the meeting, at the Emergency Operations Center. The meeting will include ratification of the latest slew of tax subsidies for private tourism events in the county, including $22,500 for a beach volleyball event, $10,000 for a primary care physicians' conference, and $40,000 for a writers' conference at the Hammock Beach Resort. The commission will also pass a resolution in memory of Bob Abbott, the former county commissioner who died last Wednesday. And it will likely approve an annual $25,000 appropriation to the Belle Terre Swim and Racquet Club, the school district-owned facility. The workshop, where no decisions are voted on, will include a discussion of septic tanks, election equipment for the supervisor of elections, an EMT academy for Flagler Palm Coast High School, a re-write of the land-development code, and finding new space for the free clinic. The full agenda is here.
See Also:
In court: Circuit Judge Michael Orfinger presides over a civil trial involving a malpractice suit against Dr. Ingrid Williams-Legall and Florida Hospital Flagler, stemming from the death of Harry Goodhue in June 2013. According to the complaint, Goodhue went to the emergency room with airway burns the night of May 30, 2013, after he'd smoked with his oxygen on. Williams-Legall discharged him about two hours later. He died at home on June 1 of respiratory complications. (Courtroom 301, 9 1.m.)


Updated jail bookings and day and night shift incident summary reports are available here.
Flagler's Family Life Center Now a Certified Rape Crisis Center, Ensuring Critical Services: Until Family Life took over the service in an arrangement with the sheriff's office in March 2014, Flagler County had been without a reliable crisis center–a place where rape victim could be privately and reliably examined and forensic evidence collected. The reason: the Volusia-based Children's Advocacy Center, which had for years provided the service, had stopped doing so despite pledging to maintain services. A breakdown in services locally, affecting rape victims–and first reported on FlaglerLive–had brought the advocacy center's failures to light.
Conklin Will Lead Suicide Awareness Town Hall Sunday: #FlaglersuicideASK4HELP: In the wake of two recent and related suicides in Palm Coast, Flagler County School Board Chairman Colleen Conklin will host a virtual town hall on suicide awareness and prevention Sunday (Jan. 31) at 6 p.m. Barbara Coxwell, the mother of Dalton Coxwell, who took his life in 2013, will share her perspective.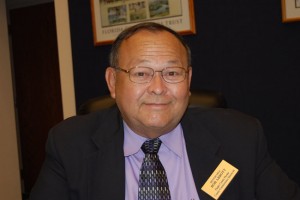 Bob Abbott, Ex-Flagler County Commissioner Who Straddled Downturn Years, Is Dead at 70: Bob Abbott, whose one term on the Flagler County Commission in the previous decade bridged the period from record development to the Great Recession, and who considered the Flagler Beach pier's fishing community his second home, died Wednesday at his home on Banner Lane in Palm Coast after a long illness. He had long suffered from heart problems. He had turned 70 on Jan. 7.
Entrepreneur Night kicks off 2016 with largest crowd ever: "There were over 250 RSVPs for this event," Ky Ekinci of Office Divvy, founder of the event, told the News-Journal at Sevyn, a bar and restaurant on State Road 100. "That has never happened."
See Also:
Justin Boyles Gets Life in Prison for Murder of Ed Mullener, Ending Hammock Love-Triangle Case of Torture and Killing: Former Hammock resident Justin Boyles, who with accomplice Charles "Danny" Massey, tortured, murdered and burned Edward Scott Mullener in June 2013, was sentenced today (Jan. 29) to two life terms in prison without possibility of parole. Massey, who'd agreed to testify against Boyles, was previously sentenced to 20 years.


Note: Most proceedings below can be followed live on the Florida Channel.

Out-of-state insurers: The House Insurance & Banking Subcommittee will consider a bill (HB 1317), filed by Rep. Mike Miller, R-Winter Park, that would allow out-of-state insurers to sell individual health policies in Florida. (Noon.)
Professional stadiums: The House Economic Development & Tourism Subcommittee will consider a proposal (HB 1427), filed by Rep. Bryan Avila, R-Hialeah, that would bar professional sports franchises from building or renovating facilities on land owned by the state or local governments. Also, any government sales of land for such projects would have to be at fair market value. (12:30 p.m.)
Mail-order prescriptions: The Senate Banking and Insurance Committee will take up a bill (SB 780), filed by Sen. Rene Garcia, R-Hialeah, that would prevent insurers from requiring people with certain chronic conditions to use mail-order pharmacies. The chronic conditions would be HIV, epilepsy, hypertension or diabetes. (1:30 p.m.)
3 percent raise for state employees: The Senate Governmental Oversight and Accountability Committee will consider a proposal (SB 478), filed by Minority Leader Arthenia Joyner, D-Tampa, that seeks 3 percent pay raises for state employees. (Monday, 1:30 p.m., 401 Senate Office Building, the Capitol.)
Health care issues: The Senate Health Policy Committee will consider a series of high-profile issues related to health-care regulations. One of the bills (SB 132), filed by Sen. Denise Grimsley, R-Sebring, seeks to clear the way for the use of "direct primary care" agreements, which generally involve patients making monthly payments to doctors and other health providers for primary-care services. The agreements would effectively reduce the role of insurers in such services. Another bill (SB 1144), filed by Sen. Don Gaetz, R-Niceville, would allow exemptions to the "certificate of need" regulatory process but would condition the exemptions on health facilities meeting criteria for providing care to low-income people. Another bill (SB 1442), filed by Sen. Rene Garcia, R-Hialeah, would seek to shield patients from receiving unexpected bills for emergency care — an issue known as "balanced billing." (1:30 p.m.)
State lands: The House Agriculture & Natural Resources Appropriations Subcommittee will take up a bill (HB 1075), filed by Rep. Matt Caldwell, R-North Fort Myers, that would address a range of issues that involve buying, managing and selling state lands. (3 p.m.)
Tougher penalties against DUI test decliners: The House Highway & Waterway Safety Subcommittee will take up a bill (HB 555), filed by Rep. Scott Plakon, R-Longwood, and Rep. Bob Cortes, R-Altamonte Springs, that would toughen penalties for suspected drunken drivers who refuse to take such things as breath tests. (Monday, 4 p.m., 116 Knott Building, the Capitol.)
–Compiled by the News Service of Florida and FlaglerLive


In Coming Days in Palm Coast and Flagler:
Click on the links for more details:


Click on the link for more details.
Flagler County creates newsletter for Plantation Bay Utility customers: Flagler County created and issued a newsletter to the customers of the Plantation Bay utility in response to concerns voiced by the users of the system. "The county plans to continue providing information about the utility through either a specific utility newsletter, the utility website or through the subdivision newsletter," County Administrator Craig Coffey said. "We want to ensure that we are providing the necessary updates and information for the residents of this system." The inaugural newsletter was mailed along with customer billing statements and included updates about the latest water quality report, requested legislative appropriations, water and wastewater system improvements, and tank and chamber replacements. It is also posted on the Flagler County website: http://www.flaglercounty.org/DocumentCenter/View/10807. As always, customers can call the Utility Office with questions at 386-313-4131, or by emailing Deborah Diguilio at [email protected]


National borders are becoming irrelevant, says John McDonnell https://t.co/QrdGkHBvU2

— The Guardian (@guardian) January 31, 2016
The 'professional journalism' behind the silencing of Israeli violence https://t.co/Ut6k0jBEiQ pic.twitter.com/bmxtTPiG2s

— Haaretz.com (@haaretzcom) January 31, 2016
Florida driver pulls over police officer for speeding https://t.co/cpVnMEhRnw

— Orlando Sentinel (@orlandosentinel) January 31, 2016
Stop comparing Trump and Sanders: The two candidates aren't equal and opposite radicals https://t.co/3xWNa1RDVD

— Salon.com (@Salon) January 31, 2016
Paul Krugman reviews a new book that says the economic growth we still consider our due was a one-time-only event. https://t.co/ssLYloh3Bx

— New York Times Books (@nytimesbooks) January 31, 2016
Here are your Sunday political cartoons: https://t.co/kTqvtwjPPE pic.twitter.com/LCxx7jfVLV

— CS Monitor (@csmonitor) January 31, 2016


Palm Coast Construction and Development Progress Reports
The following is an update of ongoing construction and development projects in Palm Coast, through Jan. 27:
Christ the King Evangelical Lutheran Church and School, 1 percent done: Located at 5625 North US Highway 1, the school received a Development Order for a new 13,794 sq. ft. early learning center to be located on the south side of their 8.6-acre site. The architecture of the new one-story building will be very similar to the existing church and school facilities that are located just north of the proposed new building.
Holland Park, 50 percent done: Grading and installation of sidewalks continues. Rough grading of Playground area. Restroom slab has been poured. Electrical conduit installation continues. Pavilion lighting being installed. Stormwater piping installation continues in Playground area.
County's I-95 Interchange Matanzas Woods Reclaim Water, 76 percent done: Retention ponds are being excavated and fill continues for the ramps. (Not in the Dec. 15 update.)
Palm Harbor Parkway Roadway Extension, 47 percent done: January 25, 2016 the new 10″ water main and 6″ force main
on the east end between the Conservatory and Old Kings Road were tied into existing mains on Forest Grove.
Colechester Bridge, 94 percent done: Sea walls have been completed and forming of the western abutment almost complete.
Palm Harbor Extension, 45 percent done: Met on site with contractor to discuss water and sewer testing and construction meter placement.
North Old Kings Road Extension to Matanzas Woods Parkway, 19 percent done: Asphalt was installed on the new section of roadway adjacent to the old roadway at the intersection of Old Kings Road and Forest Grove. (Not in the Dec. 4 update.)
Old Kings Road Force Main 90 percent done:: The contractor has tied the 8″ force main to the 16″ force main in front of the new Master Pump Station on South Old Kings Road. On January 13, 2016 the contractor installed a 16″ X 8″ wye and an 8″ valve in front of the existing lift station on Old Kings Road South. An 8″ wye and an 8″ 45 elbow fitting was installed to complete the connection from the existing 8″ force main to the new 16″ future force main.
Island Walk Shopping Center Phase 2, 25 percent done: A substantial walk thru for punch list was done January 22,
2016. Chlorination of new section of water main in Phase 2 was completed January 27, 2016.


Road and Interstate Construction:
Forest Grove Drive connection to Palm Harbor Parkway to be closed starting Dec. 18: Effective Friday, Dec. 18, the City of Palm Coast will be closing the Forest Grove Drive connection to Palm Harbor Parkway. This road closure is required as part of construction operations for the Palm Harbor Parkway extension, which is currently under construction. Palm Harbor is being realigned and extended to connect directly with Matanzas Woods Parkway where it intersects with Old Kings Road. Message boards will be placed to advise motorists and other travelers of the upcoming change, and a public meeting has already been held for residents living in that area. Both the Palm Harbor extension and a separate extension of Old Kings Road are being built in preparation for the new Interstate 95 interchange to open next June at Matanzas Woods Parkway. As part of the projects, traffic patterns around Matanzas High School will be changing. One goal is to turn Forest Grove Drive back into a residential street as it was originally intended to be. The upcoming road closure of the Forest Grove Drive connection to Palm Harbor Parkway is part of that project. Forest Grove will be turned into a cul de sac on that end. Once the separate Old Kings Road extension is completed, in June 2016, the Forest Grove Drive access to the high school will be closed because it will no longer be needed. Instead, motorists and other travelers will get to Matanzas High School via the new signalized intersection at Matanzas Woods, Palm Harbor and Old Kings. For more information, please contact Palm Coast Communications Manager Cindi Lane at 386-986-3708 or [email protected]


The Danza Final from Alberto Ginastera's Estancia
See Also: