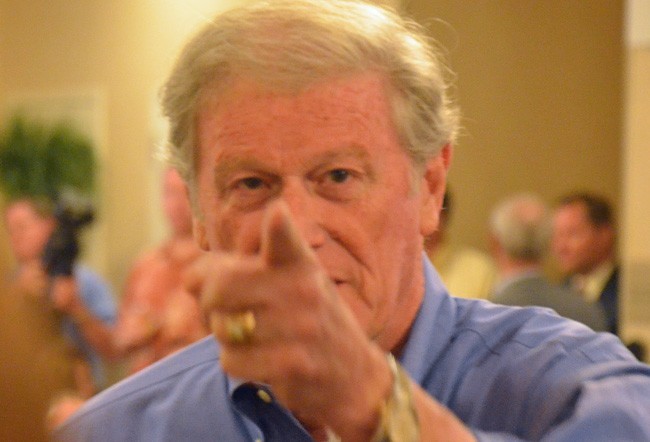 Today: Mostly cloudy. Highs in the upper 60s inland…in the mid 60s coast. Northeast winds 5 mph. Tuesday NightMostly cloudy. A 20 percent chance of showers after midnight. Patchy fog after midnight. Lows in the mid 50s. East winds 5 mph shifting to the south after midnight.Details here.
Today's fire danger is moderate. Flagler County's Drought Index is at 198.
Today's tides: at the beaches, at the Intracoastal Waterway.
Today's document from the National Archives.
The OED's Word of the Day: ryebuck, adj. (and adv.) and int..
The Live Community Calendar
Today's jail bookings.
Today's Briefing: Quick Links


Note: all government meetings noticed below are free and open to the public unless otherwise indicated. Many can be heard or seen live through each agency's website.
The Palm Coast City Council meets in workshop at 9 a.m. at Palm Coast City Hall in Town Center. The commission will discuss a $23,385 work-order increase to a project on A1A for a force main, and, more notably, it will hear a presentation from the administration on council members' salaries and compensation, the continuation of a discussion started by council members Steven Nobile and Heidi Shipley, who are hoping for better pay or benefits for their council service.
Flagler County's Centennial Committee meets at 1:30 p.m. in the First Floor Conference Room of the Government Services Building in Bunnell. The panel will vote on proposed events schedule and begin to put together a time frame for each including main event, centennial ball and other events, and vote on a deadline for a draft budget.
Florida State University President John Thrasher is slated to speak to the Tiger Bay Club of Volusia County. at 11:45 a.m. (LPGA Clubhouse, 1000 Champions Dr., Daytona Beach.)
Entrepreneur Night at Sevyn: Join fellow Flagler, Volusia and St. John's County startups, business people, investors and those folks who stand behind entrepreneurs in one way or another for this monthly event, this time at the new Sevyn in Bunnell, Florida. This Office Divvy-sponsored event is a call to established and aspiring entrepreneurs alike. It's free to attend. RSVP here.
See Also: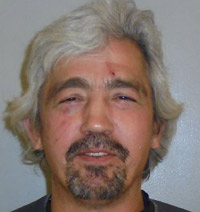 In Court: Circuit Judge J. David Walsh at 2 p.m. will hear a motion from Shawn Higgins to withdraw his guilty plea tendered last October, and set aside the judgment. Higgins, 48, pleaded guilty to domestic battery by strangulation and cruelty to animals last October, and was sentenced to 12 months' probation and required to pay $2,640 in restitution after a confrontation with his former girlfriend. During the confrontation, he had grabbed then thrown his girlfriend's dog forcefully on the ground. Higgins is represented by attorney Josh Davis.
See Also:


Updated jail bookings and day and night shift incident summary reports are available here.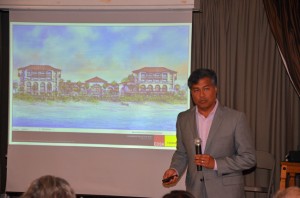 Salamander still seeking investors for planned $72 million hotel building at Hammock Beach: Hammock Resort Chief Prem Devadas "told reporters in May 2015 that construction might begin as early as February 2016," the Observer's Jonathan Simmons reports. "Some work will indeed begin over the coming few months, Devadas said in an interview Jan. 22, but it won't be on the planned new hotel building, but rather on other structures already on the site."
See Also:
Herculean Effort More Than Doubles Memberships at Belle Terre Swim Club, Dimming Talk of Closure: The club went from 130 memberships last October to over 300 so far, Doug Courtney, head of the citizen's group, said Monday. The goal was 400 memberships. But that was before the Flagler County Commission said it would approve an annual $25,000 contribution to the club's operations, the revenue equivalent of 125 annual memberships.
Man Sentenced to 6 Years for Palm Coast Home Invasion, Accomplice Pleads for Mercy: Daniel Evans, the 23-year-old man charged with an accomplice in a violent home invasion robbery on Bradmore Lane in Palm Coast 17 months ago, was sentenced Monday to six years in state prison and 10 years' probation in a plea deal that dropped the home invasion charge but convicted him on a burglary with assault charge. His victim was Pamela Berdebes, then 67. She was struck in the head and fell to the floor when Evans forced her door open.
Benefactors donate BMW and $36,000 to Flagler County fire victims: Amy Clayton lost her husband, Kevin Clayton, to suicide just before a fire consumed their house on Kentucky Avenue in western Flagler County late last year. Members of the Oasis Church in Ormond Beach led the fund-raiser, the News-Journal reports. (Story paywall-protected).
Sheriff Manfre Proposes De-Criminalizing Pot Possession; County Officials and State Attorney Open to Idea: Flagler County Sheriff Jim Manfre is proposing to de-criminalize possession of small amounts of marijuana. Deputies would still police marijuana possession and use. But they would issue civil citations instead of arresting users. The citation would typically amount to a fine of $100 and some community service. The Flagler County Commission and cities would have to approve the move by ordinance.
Failed Condo Project in Ft. Lauderdale Lands Donald Trump in Florida Appeals Court: The 4th District Court of Appeal will hear arguments in two lawsuits related to what was pitched as a swanky, Trump-branded hotel/condominium. Investors have battled in court for years to get back hundreds of thousands of dollars in deposits from the real estate developer and associates.


Note: Most proceedings below can be followed live on the Florida Channel.

Tougher welfare penalties: The House Children, Families & Seniors Subcommittee will consider a proposal (HB 1299), filed by Rep. Dane Eagle, R-Cape Coral, that seeks increased penalties for temporary cash-assistance beneficiaries who do not meet work-related requirements. (8 a.m.)
Bad faith: The Senate Banking and Insurance Committee will take up a bill (SB 632), filed by Sen. Garrett Richter, R-Naples, that would help shield insurers from what are known as "bad faith" lawsuits. (9 a.m.)
100 Minutes of Recess: The House K-12 Subcommittee will take up a bill (HB 833), filed by Rep. Rene Plasencia, R-Orlando, and Rep. Bob Cortes, R-Altamonte Springs, that would require school districts to provide 100 minutes of recess each week in elementary schools. (9 a.m.)
Longer term limits: The Senate Ethics and Elections Committee will consider a proposal (SJR 902), filed by Sen. Rene Garcia, R-Hialeah, that would extend term limits for state lawmakers to 12 years. (1 p.m.)
Anti-discrimination and LGBT rights: The Senate Judiciary Committee will take up a bill (SB 120), filed by Sen. Joseph Abruzzo, D-Boynton Beach, that would bar discrimination in employment, housing and public accommodations based on sexual orientation and gender identity. (1 p.m.)
Fracking and Uber: The House will hold a floor session and will consider a proposal (HB 191), filed by Rep. Ray Rodrigues, R-Estero, and Rep. Cary Pigman, R-Avon Park, that would create a regulatory framework for oil and gas drilling in Florida, including the controversial technique known as "fracking." Among other bills, the House is scheduled to consider a proposal (HB 509), filed by Rep. Matt Gaetz, R-Fort Walton Beach, that would prevent local governments from regulating app-based transportation services such as Uber and Lyft. (2:30 p.m.)
Budget: The Senate Criminal and Civil Justice Appropriations Subcommittee, the Senate Education Appropriations Subcommittee, the Senate General Government Appropriations Subcommittee and the Senate Transportation, Tourism and Economic Development Appropriations Subcommittee will discuss budget issues related to various agencies. (3:30 p.m., Criminal and Civil Justice Appropriations, 37 Senate Office Building, the Capitol. Also, Education Appropriations Subcommittee, 412 Knott Building, the Capitol. Also, General Government Appropriations Subcommittee, 110 Senate Office Building, the Capitol. Also, Transportation, Tourism and Economic Development Appropriations Subcommittee, 301 Senate Office Building, the Capitol.)
–Compiled by the News Service of Florida and FlaglerLive


In Coming Days in Palm Coast and Flagler:
Click on the links for more details:


Click on the link for more details.


America's military superiority looks set for a renewal thanks to a trillion-dollar programme https://t.co/BlsPxfCgJd pic.twitter.com/izq9hPtla4

— The Economist (@TheEconomist) January 26, 2016
It now looks at least possible Trump could win Iowa — and as a result, the nomination. https://t.co/TKQbrmoS4q pic.twitter.com/UeZIrxIhZW

— The Upshot (@UpshotNYT) January 25, 2016
.@POTUS just banned the use of solitary confinement for juveniles in federal prisons → https://t.co/vhUNmi14Uk pic.twitter.com/5PHBac5gKT

— The White House (@WhiteHouse) January 26, 2016
Noam Chomsky: GOP is "literally a serious danger to human survival" https://t.co/8s7P3vxQIw pic.twitter.com/otzz9eT1er

— Huffington Post (@HuffingtonPost) January 26, 2016
What this campaign needs, another know-it-all billionaire. #Bloomberg2016 @Eugene_Robinson https://t.co/qQ7TkJ3U2u pic.twitter.com/iNT4kUgpg6

— Truthdig (@Truthdig) January 26, 2016
If suspicions of a fixed match at the #AusOpen prove true, it'll go down as the dumbest fix in sports history: https://t.co/T1lywcRFzJ

— FiveThirtyEight (@FiveThirtyEight) January 26, 2016
How Much Money Do Porn Stars Really Make? https://t.co/dNmmoWv7Dl #porn #money

— AlterNet (@AlterNet) January 26, 2016


Palm Coast Construction and Development Progress Reports
The following is an update of ongoing construction and development projects in Palm Coast, through Jan. 15:
Christ the King Evangelical Lutheran Church and School, 1 percent done: Located at 5625 North US Highway 1, the school received a Development Order for a new 13,794 sq. ft. early learning center to be located on the south side of their 8.6-acre site. The architecture of the new one-story building will be very similar to the existing church and school facilities that are located just north of the proposed new building.
Holland Park, 49 percent done: Grading and installation of sidewalks continues. Restroom permit issued. Plumbing and Electrical underground inspections. Electrical conduit installation continues. Pavilion lighting being installed. Stormwater installation begun in Playground area.
County's I-95 Interchange Matanzas Woods Reclaim Water, 76 percent done: Retention ponds are being excavated and fill continues for the ramps. (Not in the Dec. 15 update.)
Palm Harbor Parkway Roadway Extension, 38 percent done: The headwall for the double barrel stormwater pipe has been installed and tied in. The water main and reuse main have been extended towards Forest Grove Drive waiting on the
closure of the road next week to make the road crossing.
Colechester Bridge, 94 percent done: Sea walls have been completed and forming of the western abutment almost complete.
Palm Harbor Extension, 45 percent done: Met on site with contractor to discuss water and sewer testing and construction meter placement.
North Old Kings Road Extension to Matanzas Woods Parkway, 19 percent done: Asphalt was installed on the new section of roadway adjacent to the old roadway at the intersection of Old Kings Road and Forest Grove. (Not in the Dec. 4 update.)
Old Kings Road Force Main 90 percent done:: The contractor has tied the 8″ force main to the 16″ force main in front of the new Master Pump Station on South Old Kings Road. On January 13, 2016 the contractor installed a 16″ X 8″ wye and an 8″ valve in front of the existing lift station on Old Kings Road South. An 8″ wye and an 8″ 45 elbow fitting was installed to complete the connection from the existing 8″ force main to the new 16″ future force main.
Heartland Dental at 782 Belle Terre Pkwy, 99 percent done: Project nearing completion a utility substantial was scheduled for January 14.
Island Walk Shopping Center Phase 2, 11 percent done: Stormwater piping being placed and pond excavations
continue. Pressure test on new 8″ water main was completed January 12.


Road and Interstate Construction:
Forest Grove Drive connection to Palm Harbor Parkway to be closed starting Dec. 18: Effective Friday, Dec. 18, the City of Palm Coast will be closing the Forest Grove Drive connection to Palm Harbor Parkway. This road closure is required as part of construction operations for the Palm Harbor Parkway extension, which is currently under construction. Palm Harbor is being realigned and extended to connect directly with Matanzas Woods Parkway where it intersects with Old Kings Road. Message boards will be placed to advise motorists and other travelers of the upcoming change, and a public meeting has already been held for residents living in that area. Both the Palm Harbor extension and a separate extension of Old Kings Road are being built in preparation for the new Interstate 95 interchange to open next June at Matanzas Woods Parkway. As part of the projects, traffic patterns around Matanzas High School will be changing. One goal is to turn Forest Grove Drive back into a residential street as it was originally intended to be. The upcoming road closure of the Forest Grove Drive connection to Palm Harbor Parkway is part of that project. Forest Grove will be turned into a cul de sac on that end. Once the separate Old Kings Road extension is completed, in June 2016, the Forest Grove Drive access to the high school will be closed because it will no longer be needed. Instead, motorists and other travelers will get to Matanzas High School via the new signalized intersection at Matanzas Woods, Palm Harbor and Old Kings. For more information, please contact Palm Coast Communications Manager Cindi Lane at 386-986-3708 or [email protected]


W.F. Bach: Sinfonia in D minor, F 65
Wilhelm Friedemann Bach was the eldest son of J.S. Bach, born 1710, died 1784, considered among his most talented sons, but also most dissolute.
See Also: