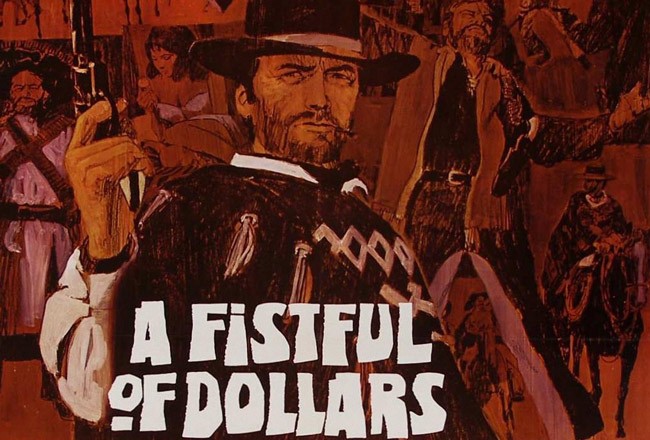 Today: Partly cloudy in the morning then becoming mostly cloudy. Areas of fog in the morning. Highs in the upper 70s inland…in the mid 70s coast. Southeast winds 10 to 15 mph. Tuesday Night: Partly cloudy. Patchy fog through the night. Lows in the mid 60s. Southeast winds 10 to 15 mph. Details here.
Today's fire danger is moderate. Flagler County's Drought Index is at 57.
Today's tides: at the beaches, at the Intracoastal Waterway.
Today's document from the National Archives.
The OED's Word of the Day: novus homo, n..
The Live Community Calendar
Today's jail bookings.
Today's Briefing: Quick Links


Note: all government meetings noticed below are free and open to the public unless otherwise indicated. Many can be heard or seen live through each agency's website.

The Flagler County School Board meets in workshop at 5 p.m. and in a meeting at 6 p.m. At the workshop board members will discuss a resolution declaring the week of Aug. 15, when school starts, Pedestrian and Cyclist Safety Week. At the meeting, board members are expected to decide the fate of the Belle Terre Swim and Racquet Club.
See Also:

The Palm Coast City Council meets at 6:30 p.m. at Palm Coast City Hall in Town Center. The council will consider various options to increase council members' pay or benefits. See the proposed ordinance here.
See Also:
Flagler County's Centennial Committee meets at 1:30 p.m. in the first floor conference room of the Government Services Building, Bunnell. The committee will discuss finance options for the centennial, reviewing the budget for presentation to the county commission.
The USTA's Men's Futures Tennis Tournament begins at the Palm Coast Tennis Center, running through Sunday. 1290 Belle Terre Parkway.


Updated jail bookings and day and night shift incident summary reports are available here.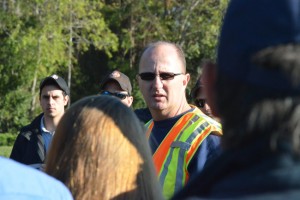 Celebrated Emergency Services Chief Kevin Guthrie Resigns, Jolting Commissioners: Money was not the issue, Guthrie, who earns $82,700 in Flagler, said. Nor has he closed all avenues of conversation, though it appears that no such conversations will be forthcoming from the county administration. "I'm always open to conversation," Guthrie said in a brief interview, when asked if he'd made up his mind for good. "Money is not a motivating factor in my life. It's more about us committing to process and policy and procedures and actually talking, getting feedback."
Carolyn Frisbie, Leader in Palm Coast's Community Chorus, Is Killed in Car Crash: Carolyn Frisbie, a long-time member of Palm Coast's Trinity Presbyterian congregation and among the leaders of the Community Chorus of Palm Coast, was killed the evening of Jan. 29 in a two-vehicle collision on U.S. 1 in St. Johns County.
Flagler Beach's Lt. Cox, Among 10 Winners, Is Countywide Public Safety Person of the Year: Individuals were nominated by their peers and will have had to contribute to their service—and to services beyond their own—in a way that enhanced public safety of improved relations between agencies while maintaining high standards of conduct, ethics and capabilities.
Flagler's first manatee death of 2016: A Fish and Wildlife Conservation Commission official told the Observer that "the mammal showed signs of cold stress syndrome. Manatees do best in water 68 degrees and higher. The ocean water temperature off Flagler Beach has been ranging between 57 and 61 degrees."


Note: Most proceedings below can be followed live on the Florida Channel.

The Senate will hold a floor session and could take up issues such as a proposal (SB 590), filed by Sen. Nancy Detert, R-Venice, that would let judges place the best interests of children in adoption cases above biological parents' wishes. The Senate also could consider a proposal (SB 716), filed by Sen. Eleanor Sobel, D-Hollywood, that would lead to a Holocaust memorial being built in the Capitol complex. (10 a.m.)
Manatee speed zones: The House Agriculture & Natural Resources Subcommittee will consider a bill (HB 1273), filed by Rep. Larry Ahern, R-Seminole, that would require an independent study about the effectiveness of manatee speed zones. (10:30 a.m.)
Fees in Open Records Cases: The House Government Operations Appropriations Subcommittee will take up a proposal (HB 1021), filed by Rep. Greg Steube, R-Sarasota, that would give judges discretion in deciding whether to award attorney fees in public-records lawsuits. (10:30 a.m.)
Abortion: The House Health Care Appropriations Subcommittee will consider a wide-ranging bill (HB 1411), filed by Rep. Colleen Burton, R-Lakeland, that would increase regulations on abortion clinics and address issues such as a prohibition on the sale of fetal tissue. (10:30 a.m.)
FSU player's death: Senate Minority Leader Arthenia Joyner, D-Tampa, Rep. Mia Jones, D-Jacksonville, and former Florida State University and NFL football players are expected to take part in a news conference to urge passage of a proposal (HB 3513 and SB 16) that would compensate the family of FSU player Devaughn Darling, who collapsed and died during a 2001 training session. (10:30 a.m.)
Charter schools: The Senate Education Pre-K-12 Committee will take up a series of measures, including a proposed constitutional amendment (SJR 976), filed by Sen. Kelli Stargel, R-Lakeland, that calls for creating a statewide system of approving charter schools. Currently, school districts receive applications for charter schools. If the applications are denied, backers of proposed schools can appeal to the state. (1:30 p.m.)
Lottery limits: The Senate Regulated Industries Committee will consider a bill (SB 790), filed by Sen. Tom Lee, R-Brandon, that would place limits on the sales of lottery scratch-off games. Under the proposal, the lottery could not offer more than 20 scratch-off games at a time, and tickets could not cost more than $5. (1:30 p.m.)
Death sentences: The House Criminal Justice Subcommittee will take up a proposal (PCB CRJS 16-07) that would revamp the way Florida sentences people to death. The bill comes after the U.S. Supreme Court this month found that Florida's death-penalty sentencing system is unconstitutional. Justices said Florida's system improperly gives giving judges — not juries — the power to impose death sentences. (1:30 p.m.)
Required recess for students: The House Education Appropriations Subcommittee will consider a bill (HB 833), filed by Rep. Rene Plasencia, R-Orlando, and Rep. Bob Cortes, R-Altamonte Springs, that would require elementary schools to provide 100 minutes of recess each week. (1:30 p.m.)
Gun bills: The House will hold a floor session and is slated to consider two high-profile gun bills. One of the bills (HB 163), filed by Rep. Matt Gaetz, R-Fort Walton Beach, would allow people with concealed-weapons licenses to openly carry firearms. The other bill (HB 4001), sponsored by Rep. Greg Steube, R-Sarasota, and Rep. Michelle Rehwinkel Vasilinda, D-Tallahassee, would allow people with concealed-weapons licenses to carry guns on college and university campuses. (4 p.m.)
Expanded cabinet: The Senate Ethics and Elections Committee will consider two proposed constitutional amendments that would expand the number of elected Cabinet members. Sen. Rene Garcia, R-Hialeah, has proposed an amendment (SJR 942) that would lead to an elected education commissioner who would serve on the Cabinet. Similarly, Sen. Aaron Bean, R-Fernandina Beach, has proposed an amendment (SJR 1424) that would lead to an elected secretary of state who would serve on the Cabinet. (Tuesday, 4 p.m., 412 Knott Building, the Capitol.)
The Florida Supreme Court will hear arguments in five cases, including an appeal by Cary Michael Lambrix, a Death Row inmate scheduled to be executed Feb. 11. The Lambrix arguments will focus, at least in part, on a U.S. Supreme Court decision this month that found Florida's death-penalty sentencing system unconstitutional. The U.S. Supreme Court found that Florida's system of allowing judges — not juries — to impose the death penalty violates the Sixth Amendment right to a trial by jury. (9 a.m.)
Florida State University President John Thrasher will speak during an "FSU Day at the Capitol" event. (11:30 a.m.)
–Compiled by the News Service of Florida and FlaglerLive


In Coming Days in Palm Coast and Flagler:
Click on the links for more details:


Click on the link for more details.


Donald Trump is the most popular Republican among Muslim Americans.

That's not a typo. https://t.co/2uIjyYx9cr

— ThinkProgress (@thinkprogress) February 2, 2016
Margaret Talbot's Profile of Bernie Sanders and the young voters who love him: https://t.co/UjFdWHgqab #TNYarchive pic.twitter.com/4p4ZMg6qlp

— The New Yorker (@NewYorker) February 2, 2016
Brazil is mobilising 220,000 troops to fight the Zika virus https://t.co/t7H3MaEmd1 pic.twitter.com/Ur54uXNjU9

— The Economist (@TheEconomist) February 2, 2016
Environmental destruction leads to emergence & spread of mosquito-borne viruses like #Zika https://t.co/oNuK8MeW14 pic.twitter.com/wDN8P9bZ06

— BulletinOfTheAtomic (@BulletinAtomic) February 1, 2016
Photography, film, and the work of artists under the Soviet state https://t.co/lVyGVMSOsb pic.twitter.com/coXdYCEXDE

— NY Review of Books (@nybooks) January 29, 2016


Palm Coast Construction and Development Progress Reports
The following is an update of ongoing construction and development projects in Palm Coast, through Jan. 27:
Christ the King Evangelical Lutheran Church and School, 1 percent done: Located at 5625 North US Highway 1, the school received a Development Order for a new 13,794 sq. ft. early learning center to be located on the south side of their 8.6-acre site. The architecture of the new one-story building will be very similar to the existing church and school facilities that are located just north of the proposed new building.
Holland Park, 50 percent done: Grading and installation of sidewalks continues. Rough grading of Playground area. Restroom slab has been poured. Electrical conduit installation continues. Pavilion lighting being installed. Stormwater piping installation continues in Playground area.
County's I-95 Interchange Matanzas Woods Reclaim Water, 76 percent done: Retention ponds are being excavated and fill continues for the ramps. (Not in the Dec. 15 update.)
Palm Harbor Parkway Roadway Extension, 47 percent done: January 25, 2016 the new 10″ water main and 6″ force main
on the east end between the Conservatory and Old Kings Road were tied into existing mains on Forest Grove.
Colechester Bridge, 94 percent done: Sea walls have been completed and forming of the western abutment almost complete.
Palm Harbor Extension, 45 percent done: Met on site with contractor to discuss water and sewer testing and construction meter placement.
North Old Kings Road Extension to Matanzas Woods Parkway, 19 percent done: Asphalt was installed on the new section of roadway adjacent to the old roadway at the intersection of Old Kings Road and Forest Grove. (Not in the Dec. 4 update.)
Old Kings Road Force Main 90 percent done:: The contractor has tied the 8″ force main to the 16″ force main in front of the new Master Pump Station on South Old Kings Road. On January 13, 2016 the contractor installed a 16″ X 8″ wye and an 8″ valve in front of the existing lift station on Old Kings Road South. An 8″ wye and an 8″ 45 elbow fitting was installed to complete the connection from the existing 8″ force main to the new 16″ future force main.
Island Walk Shopping Center Phase 2, 25 percent done: A substantial walk thru for punch list was done January 22,
2016. Chlorination of new section of water main in Phase 2 was completed January 27, 2016.


Road and Interstate Construction:
Forest Grove Drive connection to Palm Harbor Parkway to be closed starting Dec. 18: Effective Friday, Dec. 18, the City of Palm Coast will be closing the Forest Grove Drive connection to Palm Harbor Parkway. This road closure is required as part of construction operations for the Palm Harbor Parkway extension, which is currently under construction. Palm Harbor is being realigned and extended to connect directly with Matanzas Woods Parkway where it intersects with Old Kings Road. Message boards will be placed to advise motorists and other travelers of the upcoming change, and a public meeting has already been held for residents living in that area. Both the Palm Harbor extension and a separate extension of Old Kings Road are being built in preparation for the new Interstate 95 interchange to open next June at Matanzas Woods Parkway. As part of the projects, traffic patterns around Matanzas High School will be changing. One goal is to turn Forest Grove Drive back into a residential street as it was originally intended to be. The upcoming road closure of the Forest Grove Drive connection to Palm Harbor Parkway is part of that project. Forest Grove will be turned into a cul de sac on that end. Once the separate Old Kings Road extension is completed, in June 2016, the Forest Grove Drive access to the high school will be closed because it will no longer be needed. Instead, motorists and other travelers will get to Matanzas High School via the new signalized intersection at Matanzas Woods, Palm Harbor and Old Kings. For more information, please contact Palm Coast Communications Manager Cindi Lane at 386-986-3708 or [email protected]


Saint-Saëns's Cello Concerto in A Minor, Op. 33
See Also: