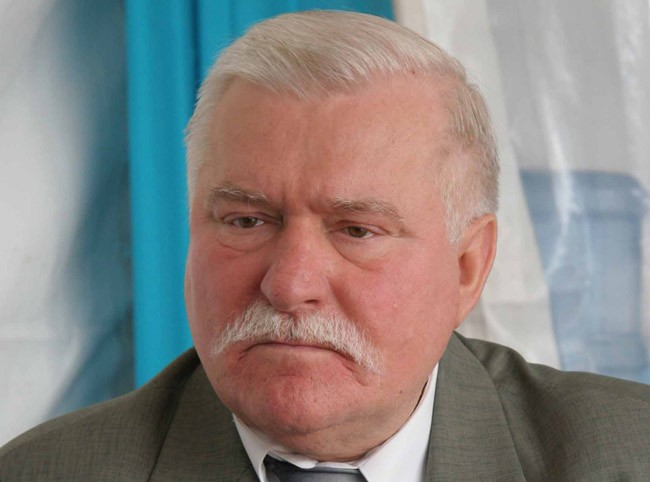 Today: Breezy. Showers likely and chance of thunderstorms. Some thunderstorms may be severe. Highs around 80. Southwest winds 15 to 20 mph with gusts to 30 mph. Chance of rain 70 percent. Tonight: Breezy…cooler. Partly cloudy. Lows in the upper 40s. West winds 15 to 20 mph with gusts to 30 mph. Details here.
Today's fire danger is moderate. Flagler County's Drought Index is at 50.
Today's tides: at the beaches, at the Intracoastal Waterway.
Today's document from the National Archives.
The OED's Word of the Day: pernickety, adj..
The Live Community Calendar
Today's jail bookings.
Today's Briefing: Quick Links


Note: all government meetings noticed below are free and open to the public unless otherwise indicated. Many can be heard or seen live through each agency's website.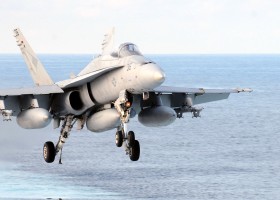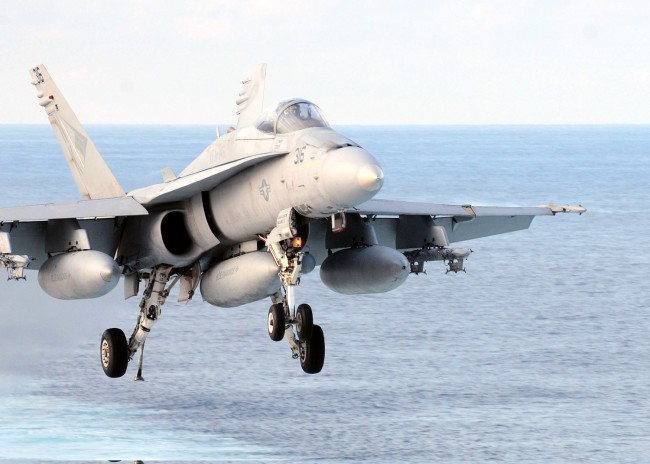 Starting Tuesday, The Navy will conduct live training bombing runs at the Pinecastle Range Complex, the bombing range in the Ocala National Forest. Bombing is scheduled for 10:30 a.m. to 1:30 p.m. Tuesday, Wednesday and Thursday, Feb. 23-25. The telephone number for noise complaints is 1-800-874-5059, Fleet Area Control and Surveillance Facility, Jacksonville, Fla. For additional information, call (904) 542-5588.
The Flagler County Economic Opportunity Advisory Council meets at 10 a.m. in board chambers at the Government Services Building. It will hear reports from Rebecca DeLorenzo, president of the Flagler County Chamber of Commerce, and Ky Ekinci, Owner CEO of Office Divvy in Palm Coast, discuss the coming Flagler County Job Fair on March 11 (at the Palm Coast campus of Daytona State College). The advisory council will then go into workshop to discuss the economic development department's new website.
Ribbon Cutting: Flagler Sheriff's Police Athletic League, 160 Cypress Point Pkwy (City Market Place), Suite C217, Palm Coast, 4 to 6 p.m.
Buddy Taylor Middle's School Advisory Council meets at the BTMS media center, 6 p.m.


Updated jail bookings and day and night shift incident summary reports are available here.
As Palm Coast Surveys Residents Yet Again, For $13,000, Council Members Question the Point: A majority of Palm Coast City Council members isn't convinced the city's annual citizens' survey has very many uses aside from being a conversation item. For $13,000 a survey (up from $11,000 last year), it's quite the expensive conversation item, though council members were not provided the cost this morning when they discussed the latest survey, nor did any of them ask.
After numerous meetings and an initial vote in favor of modest council raises, City Council kills council salary raise proposal: If it weren't for the Observer's Jonathan Simmons, we'd have missed it: the Palm Coast council finally scrapped its plans to award itself a few dollars' raise, and did so by default at its Feb. 16 meeting. When council member Jason DeLorenzo moved to approve the proposal on second reading, no one seconded, and it died. "It wasn't going to do anything to benefit the city," council member Heidi Sjipley told the Observer, of the proposal.
Citing Home Rule, Bunnell Opposes State Move Forcing Cities to Alter Election Schedules: Bunnell city commissioners Monday night spoke strongly in opposition to the measure, and directed the city administration to send emails and a letter to state senators outlining their objections. It's not clear whether the opposition will be effective, being quite late: the Florida House already passed the proposal. Flagler Beach appears uninterested in the issue: the item does not appear on its very brief Feb. 25 agenda.
Warning: Realtor Email Scam Picking Up Speed: "The scam is simple but effective," reports GoToby. "Criminals steal or guess a Realtor's, title company's or client's email password. Once scammers have the password, they can log into the account any time and monitor conversations, biding their time until a moneymaking opportunity arises. With the password in hand, they can also send emails that appear to be from the email account holder."


Note: Most proceedings below can be followed live on the Florida Channel.

Civil citations: The Senate Children, Families and Elder Affairs Committee will consider a proposal (SB 408), filed by Sen. Thad Altman, R-Rockledge, that would require law enforcement officers to issue civil citations to juveniles for some offenses rather than making arrests. (10 a.m.)
Body cameras: The Senate Fiscal Policy Committee will take up a bill (SB 418), filed by Sen. Chris Smith, D-Fort Lauderdale, involving police agencies that decide to use body cameras. Under the bill, those agencies would be required to establish policies and procedures addressing the proper use, maintenance and storage of body cameras and recorded data. (10 a.m.)
The House is scheduled to hold a floor session at 10 a.m.
The Senate will hold a floor session and take up a series of issues, including a bill (SB 1220), filed by Sen. Rene Garcia, R-Hialeah, that deals with attorney fees in public-records lawsuits. The issue stems from allegations by local governments that some public-records requests have been filed against agencies as part of a strategy to create violations and win attorney fees. (4 p.m.)
Devaughn Darling compensation: The Senate Education Appropriations Subcommittee will consider a proposal (SB 16), filed by Minority Leader Arthenia Joyner, D-Tampa, that would compensate the family of Florida State University football player Devaughn Darling, who collapsed and died during a training session in 2001. (1:30 p.m.)
The 1st District Court of Appeal will hear arguments in a dispute between the Department of Juvenile Justice and counties about past costs for juvenile detention. The department and counties have fought a series of legal battles about cost sharing for what are known as "predisposition" costs. (2 p.m.)
Former Polish President Lech Walesa will speak at Florida International University. (6:30 p.m., Florida International University, Modesto A. Maidique Campus, Steven. J. Green School of International and Public Affairs building, 11200 S.W. Eighth St., Miami.
–Compiled by the News Service of Florida and FlaglerLive


In Coming Days in Palm Coast and Flagler:
Click on the links for more details:
Feb. 26-March 13: "Unnecessary Farce," at the Flagler Playhouse, opens Friday, March 26, starring Playhouse favorites Bruce Popielarski and Jenica "Hen" Frederickson, Peter Gutierrez and Rich Lacey, among others. Directed by Viv Stuart, who was instrumental in the founding and funding of of the Naples Perfecting Arts Center. Tickets: $20 for adults, $15 for students. Get your tickets here.
Feb. 29: Flagler Youth Orchestra's Strings Around the World Concert, 7 p.m. at the Flagler Auditorium. Adult tickets, $6 and children 17 and under are $1. Visit the website.
March 2: Grand opening of the Florida Hospital Centra Care urgent care facility, a 5,000 sq. ft. operation at 1270 Palm Coast Pkwy NW, with on-site labs and other immediate healthcare services such as X-rays, EKG, stitches, physicals, blood pressure testing, immunizations, and more. 11 a.m. to 1 p.m. Tours and light lunch.
March 4: 15th Annual Flagler Reads Together Kickoff. The chosen book this year is "Grandma Gatewood's Walk: The Inspiring Story of the Woman Who Saved the Appalachian Trail," by Ben Montgomery. Montgomery will be present at the kickoff at 11 a.m. at the Flagler County Public Library, 2500 Palm Coast Parkway NW in Palm Coast.
March 5: Early Voting begins for the presidential primary election in Florida. Only Democrats and Republicans may cast ballots in their respective parties' primaries. Independents and minor-party voters may not vote, Florida being a closed-primary state. Early voting runs through March 12 at the Supervisor of Elections' office in Bunnell (at the Government Services Building), the Flagler County Public Library on Palm Coast Parkway, and at the Palm Coast Community Center. Every day from 10 a.m. to 6 p.m. Click here for early voting details.
March 4: Stayin' Alive, the Bee Gees tribute band, returns to the Flagler Auditorium at 7:30 p.m. Tickets are $29 for adults, $18 for youth.
March 11: Flagler County Job Fair, at the Palm Coast campus of Daytona State College, 3000 Palm Coast Pkwy, SE Bldg 3. The job fair will offer businesses and job seekers opportunities to connect on March 11, 2016 from noon to 6 p.m.
March 15: Presidential Primary Election in Flagler and all of Florida, and Bunnell city election. Early voting
March 30-April 2: Florida Future Problem Solvers State Competition, to be attended by four to five Flagler County schools, at Doubletree Orlando Seaworld, 10100 International Drive, Orlando.
March 5: Christian Women's Conference: "Unexpected Detours," Featuring Carol Kent, an inspiring Christian speaker and best-selling author. First Baptist Church of Bunnell, 2301 Commerce Parkway, Bunnell. $25 to attend. Price includes lunch. Contact Marge Ankrom for information, 386-931-2784
April 2: Cheer at the Pier, a fund-raiser for the Flagler Beach Historical Museum, from 3 to 6 p.m. Call Virginia Giaramita for information at 386/299-8892.


Click on the link for more details.


A scholar finds little has changed since he published a column decrying racism on campuses — 35 years ago: https://t.co/3BISxU9HwD

— Chronicle (@chronicle) February 24, 2016
Ted Cruz makes angelic claims, @frankbruni notes, but is diabolically hypocritical https://t.co/C3iWiMdyia

— NYT Opinion (@nytopinion) February 24, 2016
Why Moscow holds the cards in Syria https://t.co/sp8yOEGBMY | Getty pic.twitter.com/uG8yRvfeQP

— POLITICO Magazine (@POLITICOMag) February 24, 2016
Obama Signs Executive Order Relocating Congress to Guantánamo https://t.co/NiC0xyMxmm via BorowitzReport

— Noor Al Hussein (@QueenNoor) February 24, 2016
You can now listen to Harper Lee talk about 'To Kill a Mockingbird' https://t.co/a2L8WTOuR9 pic.twitter.com/MrLz5nRneR

— Newser (@Newser) February 24, 2016


Palm Coast Construction and Development Progress Reports
The following is an update of ongoing construction and development projects in Palm Coast, through Feb. 17:
Seminole Woods Multi Use Path design, 75 percent done: Survey continues, shot horizontal and vertical features for path design.
Holland Park, 54 percent done: Grading and installation of sidewalks continues. Restroom block cells poured and trusses installed. Installation of street and pathway light poles and fixtures.
County's I-95 Interchange Matanzas Woods Reclaim Water, 83 percent done: Approximately 1,600 ft. of 16″ HDPE piping was air tested February 11, 2016. On February 12, 2016 the 16″ HDPE reuse main was installed under the southbound ramp.
Palm Harbor Parkway Roadway Extension, 50 percent done: Work continues on the stormwater structure at the intersection of Palm Harbor Parkway and Forest Grove.
Colechester Bridge, 94 percent done: Sea walls have been completed and forming of the western abutment almost complete.
North Old Kings Road Extension to Matanzas Woods Parkway, 19 percent done: Asphalt was installed on the new section of roadway adjacent to the old roadway at the intersection of Old Kings Road and Forest Grove. (Not in the Dec. 4 update.)
Old Kings Road Force Main 96 percent done:: February 11, 2016 night work with lane closure and tank trucking for the south end force main tie-in to the 12″ pipe from the South and the 12″ pipe from Town Center. The new
16″ force main and the 8″ old main were connected to the old Pump Station north of Lehigh Canal.
Island Walk Shopping Center Phase 2, 26 percent done: February 15, 2016 a 10″ core was made into the existing manhole for the sewer lateral for the 2 lots facing Palm Coast Parkway.


Road and Interstate Construction:
Forest Grove Drive connection to Palm Harbor Parkway to be closed starting Dec. 18: Effective Friday, Dec. 18, the City of Palm Coast will be closing the Forest Grove Drive connection to Palm Harbor Parkway. This road closure is required as part of construction operations for the Palm Harbor Parkway extension, which is currently under construction. Palm Harbor is being realigned and extended to connect directly with Matanzas Woods Parkway where it intersects with Old Kings Road. Message boards will be placed to advise motorists and other travelers of the upcoming change, and a public meeting has already been held for residents living in that area. Both the Palm Harbor extension and a separate extension of Old Kings Road are being built in preparation for the new Interstate 95 interchange to open next June at Matanzas Woods Parkway. As part of the projects, traffic patterns around Matanzas High School will be changing. One goal is to turn Forest Grove Drive back into a residential street as it was originally intended to be. The upcoming road closure of the Forest Grove Drive connection to Palm Harbor Parkway is part of that project. Forest Grove will be turned into a cul de sac on that end. Once the separate Old Kings Road extension is completed, in June 2016, the Forest Grove Drive access to the high school will be closed because it will no longer be needed. Instead, motorists and other travelers will get to Matanzas High School via the new signalized intersection at Matanzas Woods, Palm Harbor and Old Kings. For more information, please contact Palm Coast Communications Manager Cindi Lane at 386-986-3708 or [email protected]


Emmanuel Pahud Performs Mozart Flute Concerto No 1 in G Major, K 313
Previous Codas: