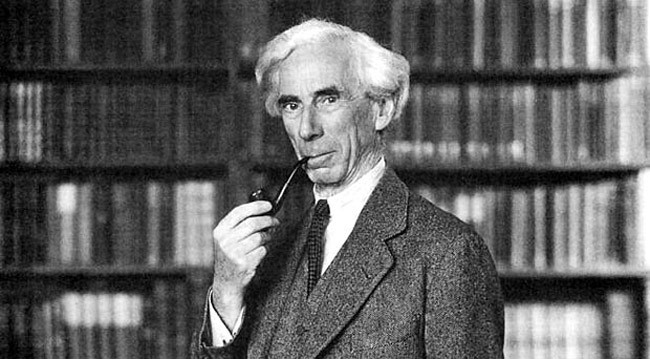 Today: Cloudy. Areas of dense fog in the morning. A 20 percent chance of showers in the afternoon. Highs around 80. South winds 10 to 15 mph. Tonight: Cloudy with a 20 percent chance of showers and thunderstorms. Lows in the mid 60s. South winds 5 to 10 mph. Details here.
Today's fire danger is moderate. Flagler County's Drought Index is at 66.
Today's tides: at the beaches, at the Intracoastal Waterway.
Today's document from the National Archives.
The OED's Word of the Day: yogiˈbogeybox, n..
The Live Community Calendar
Today's jail bookings.
Today's Briefing: Quick Links


Note: all government meetings noticed below are free and open to the public unless otherwise indicated. Many can be heard or seen live through each agency's website.
U.S. Senate candidate Todd Wilcox and congressional candidate Brandon Patty are expected to speak to the Flagler County Republican Club. (6 p.m., Palm Coast Community Center.)
The Palm Coast Code Enforcement Board meets at 10 a.m. at Palm Coast City Hall. The agenda is here.
The USTA's Men's Futures Tennis Tournament at the Palm Coast Tennis Center, running through Sunday. 1290 Belle Terre Parkway.
Ribbon-cutting: Jackson Hewitt Tax Service, 4601 E Moody Blvd Unit F1, Bunnell, 4 p.m.


Updated jail bookings and day and night shift incident summary reports are available here.
County Attorney Hadeed Challenges State Ethics Panel's Fee Denial and Calls for Appeal: Flagler County Attorney Al Hadeed is pressing the county commission not to accept two unanimous votes by the Florida Ethics Commission denying the county attorneys' fees in frivolous cases against Hadeed and County Commissioner Nate McLaughlin. Hadeed wants the commission to appeal the ethics panel's decisions to the Fifth Circuit Court of Appeal. He claims the ethics commission is mis-applying Florida law, and that Flagler is entitled to those fees.
"We Live Without My Son": A Mother's Story of Her Teen's Suicide Frames Town Hall Meeting: The town hall appears to be only the first step in what School Board Chairman Colleen Conklin and Barbara Coxwell, who lost her son to suicide, hope will be a broader effort to create a communitywide suicide prevention task force, inventory and make available what mental health resources are available—and how individuals can connect with those resources—and possibly hold more such meetings, online or in person.
Google Earth's 20-Year History of Palm Coast Resort Area: GoToby provides a pictorial history of the area surrounding Palm Coast Resort.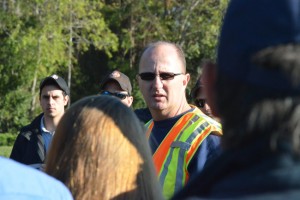 Celebrated Emergency Services Chief Kevin Guthrie Resigns, Jolting Commissioners: Money was not the issue, Guthrie, who earns $82,700 in Flagler, said. Nor has he closed all avenues of conversation, though it appears that no such conversations will be forthcoming from the county administration. "I'm always open to conversation," Guthrie said in a brief interview, when asked if he'd made up his mind for good. "Money is not a motivating factor in my life. It's more about us committing to process and policy and procedures and actually talking, getting feedback."
Florida Supreme Court Halts Executions Indefinitely; 389 Death Row Inmates In Limbo: Under Florida law, juries make recommendations about whether to impose the death penalty, based on a review of aggravating and mitigating circumstances, but judges ultimately decide whether defendants should be put to death or sentenced to life in prison. Much of Tuesday's arguments focused on whether the ruling should be applied retroactively to inmates already on Death Row.


Note: Most proceedings below can be followed live on the Florida Channel.

House budget: The House Appropriations Committee is expected to take up the House's proposed budget for the fiscal year starting July 1. (8 a.m.)
The Senate Appropriations Committee is slated to consider the Senate's proposed budget for the fiscal year starting July 1 and a series of related bills. (9 a.m.)
The House is scheduled to hold a floor session at 3 p.m.
Florida Association of Counties: Gov. Rick Scott, Agriculture Commissioner Adam Putnam, Senate President Andy Gardiner and Sen. Jack Latvala are expected to be among the speakers during the Florida Association of Counties' "Legislative Day" event, which is being attended by most, if not all, Flagler County commissioners. (briefings start at 9 a.m. at Florida State University, Turnbull Conference Center, 555 West Pensacola St., Tallahassee. Gardiner scheduled to speak at 6 p.m. reception at the Governors Club, 202 South Adams St., Tallahassee.)
Supreme Court takes up cop-killing case: The Florida Supreme Court will hear arguments in three cases, including an appeal by Death Row inmate Dontae Morris, who was convicted in the 2010 murders of Tampa police officers David Curtis and Jeffrey Kocab. (9 a.m.)
–Compiled by the News Service of Florida and FlaglerLive


In Coming Days in Palm Coast and Flagler:
Click on the links for more details:


Click on the link for more details.


The season of disruption officially has begun. https://t.co/id1XQCgCF4 pic.twitter.com/96AghQNMzk

— Mother Jones (@MotherJones) February 2, 2016
Georgia's oldest death row inmate at 72-years-old, is set to face execution: https://t.co/U5OEYu4yJG pic.twitter.com/mWlbW70wpQ

— The Root (@TheRoot) February 2, 2016
At this nonprofit news organization, about 90 percent of the annual budget goes to reporting https://t.co/zUeGaAqTxA

— CJR (@CJR) February 2, 2016
Prehistoric skeletons with a strange history found in Jordan https://t.co/UGWaNq8rYB pic.twitter.com/9zjjWGqgXL

— Haaretz.com (@haaretzcom) February 2, 2016
Passionate, benevolent, humorous: philosopher Bertrand Russell died #onthisday 1970 https://t.co/tqHHoSdPJS pic.twitter.com/4hx7AzBSQs

— The Economist (@EconCulture) February 2, 2016
Financial Advisor Recommends Keeping One Bullet In Chamber Just In Case https://t.co/yX7FVCOjAY pic.twitter.com/X1naV8Sx0Q

— The Onion (@TheOnion) February 2, 2016


Palm Coast Construction and Development Progress Reports
The following is an update of ongoing construction and development projects in Palm Coast, through Jan. 27:
Christ the King Evangelical Lutheran Church and School, 1 percent done: Located at 5625 North US Highway 1, the school received a Development Order for a new 13,794 sq. ft. early learning center to be located on the south side of their 8.6-acre site. The architecture of the new one-story building will be very similar to the existing church and school facilities that are located just north of the proposed new building.
Holland Park, 50 percent done: Grading and installation of sidewalks continues. Rough grading of Playground area. Restroom slab has been poured. Electrical conduit installation continues. Pavilion lighting being installed. Stormwater piping installation continues in Playground area.
County's I-95 Interchange Matanzas Woods Reclaim Water, 76 percent done: Retention ponds are being excavated and fill continues for the ramps. (Not in the Dec. 15 update.)
Palm Harbor Parkway Roadway Extension, 47 percent done: January 25, 2016 the new 10″ water main and 6″ force main
on the east end between the Conservatory and Old Kings Road were tied into existing mains on Forest Grove.
Colechester Bridge, 94 percent done: Sea walls have been completed and forming of the western abutment almost complete.
Palm Harbor Extension, 45 percent done: Met on site with contractor to discuss water and sewer testing and construction meter placement.
North Old Kings Road Extension to Matanzas Woods Parkway, 19 percent done: Asphalt was installed on the new section of roadway adjacent to the old roadway at the intersection of Old Kings Road and Forest Grove. (Not in the Dec. 4 update.)
Old Kings Road Force Main 90 percent done:: The contractor has tied the 8″ force main to the 16″ force main in front of the new Master Pump Station on South Old Kings Road. On January 13, 2016 the contractor installed a 16″ X 8″ wye and an 8″ valve in front of the existing lift station on Old Kings Road South. An 8″ wye and an 8″ 45 elbow fitting was installed to complete the connection from the existing 8″ force main to the new 16″ future force main.
Island Walk Shopping Center Phase 2, 25 percent done: A substantial walk thru for punch list was done January 22,
2016. Chlorination of new section of water main in Phase 2 was completed January 27, 2016.


Road and Interstate Construction:
Forest Grove Drive connection to Palm Harbor Parkway to be closed starting Dec. 18: Effective Friday, Dec. 18, the City of Palm Coast will be closing the Forest Grove Drive connection to Palm Harbor Parkway. This road closure is required as part of construction operations for the Palm Harbor Parkway extension, which is currently under construction. Palm Harbor is being realigned and extended to connect directly with Matanzas Woods Parkway where it intersects with Old Kings Road. Message boards will be placed to advise motorists and other travelers of the upcoming change, and a public meeting has already been held for residents living in that area. Both the Palm Harbor extension and a separate extension of Old Kings Road are being built in preparation for the new Interstate 95 interchange to open next June at Matanzas Woods Parkway. As part of the projects, traffic patterns around Matanzas High School will be changing. One goal is to turn Forest Grove Drive back into a residential street as it was originally intended to be. The upcoming road closure of the Forest Grove Drive connection to Palm Harbor Parkway is part of that project. Forest Grove will be turned into a cul de sac on that end. Once the separate Old Kings Road extension is completed, in June 2016, the Forest Grove Drive access to the high school will be closed because it will no longer be needed. Instead, motorists and other travelers will get to Matanzas High School via the new signalized intersection at Matanzas Woods, Palm Harbor and Old Kings. For more information, please contact Palm Coast Communications Manager Cindi Lane at 386-986-3708 or [email protected]


Mily Balakirev's Islamey, Op. 18, Performed by Valentina Lisitsa
See Also: