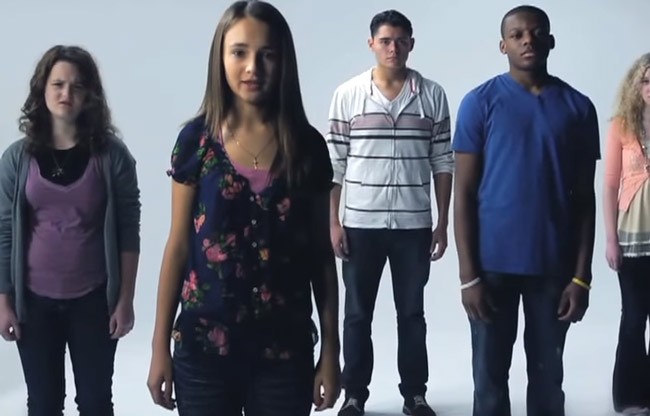 There was a recurring theme to the online town hall meeting on teen suicide Colleen Conklin and Barbara Coxwell led Sunday evening: Talking about it is not the problem. Not talking about it is. It deepens a mystery around suicide that suicide, if anything, thrives on it, as its victims usually feel isolated, adrift, uncared for. So Conklin, at Coxwell's urging, organized the town hall in the wake of two recent suicides that shocked the county and the Matanzas High School community—that of Cora Engel, 18, in mid-December, and that of her friend Lindsay Brockhaus, 20, four weeks later.
Conklin chairs the Flagler County School Board. Her two teen-age sons have focused her attentions for the last few years on teen issues, including bullying and suicide. Coxwell lost her son Dalton to suicide three years ago. He was 15.
"She is probably one of the bravest women I have had the honor to come to know," Conklin said of Coxwell. "We became friends, I would say, after the loss of her son. My oldest son is the same age as her son, and she is going to share her perspective—she asked, this is all really her doing, she immediately contacted me after Lindsay's passing and asked if there was something that we could do, and I told her I'd help her in any way that I can."
The town hall appears to be only the first step in what both Conklin and Coxwell hope will be a broader effort to create a communitywide suicide prevention task force, inventory and make available what mental health resources are available—and how individuals can connect with those resources—and possibly hold more such meetings, online or in person. Conklin has been asked by some parents whether she'd consider appearing with Coxwell at an assembly where parents and teens can attend in person.
"The kids are my main concern," Coxwell said during the virtual town hall, which enabled participants to log in, listen and, at times, chime in, though few did. "I don't want another parent to lose their child to this, so I wanted to make sure that the kids know that there's people out there they can reach, whether it's by a phone call, messaging, text message, Facebook. If you don't feel like your counselor is the person you need to talk to, ask to speak to someone else, whether it's a teacher, a friend. Colleen is great. I'm here for anybody, to help."
She then showed a picture of her home's dining room entombed in baskets and wreaths of white flowers and surrounding pictures of Dalton.
"That's our aftermath," Coxwell said. "Every day, we live without my son. He was the baby of my family, and he was our future, and he won't be able to drive, he won't be able to graduate, he won't be able to do a lot of the things that the kids need to do to have a nice life. He did have a little bit of an emotional problem, he was ADHD, he was on Ritalin, and he had the anger. Sometimes he would get so mad, he would close everything off to his world, is the reason why we lost him. But this is what we're trying to prevent for anybody else."
Conklin stressed that suicide is not segregated to any particular age, race, religion or class. It affects rich and poor, blacks, whites, Latinos, young and old. In 2014 in Flagler County, 20 people committed suicide. In three years, six teens and people in their 20s committed suicide in Flagler. In Florida, it is the second leading cause of death for ages 25-34, and the third-leading cause of death for ages 15-24, according to the American Foundation for Suicide Prevention. Nationally, according to the Centers for Disease Control, it is the second-leading cause of death for both age groups. That's before taking into account the attempted suicides and the injuries those cause.
It is often an attempt to solve a problem but by an irrational problem-solving method, Conklin said. "When they are in crisis, the crisis thinking colors the problem-solving ability," Conklin said of individuals going through the turmoil that leads to self-harm. "They're often ambivalent. Suicide seems to become a rational solution, and obviously it's irrational, but they're able to rationalize this as the solution to their problem, and it is often a form of communication."
Coxwell and Conklin showed two videos, one of them, produced by the Mayo Clinic, featuring teens who speak about the warning signs, what not to say and what to do. Here's what you don't say: "That's crazy." "Don't be such a drama queen." "You're making too much of this." "That boy isn't worth killing yourself over." "It's not going to solve anything." "You're just trying to get attention." Many of those statements are reflections of enduring myths or stigmas, the impulse to diminish a problem by ignoring it, making it seem less than it is, and in so doing, likely worsening the individual's sense of isolation, who is usually seeking comfort and understanding rather than what amounts to a denigration of his or her feelings.
Another video focused on how communities can organize to address the issue. "As a community we have a responsibility to address that, together," Conklin said, but across all ages, not just for teens.
If the stages of grief are part of survivors' recovery, the stages of stigma are part of potential victims'—and suicide prevention organizers'—challenges: Just as important in the campaign for more awareness about suicide is breaking "the stigma of suicide," Conklin said, "that it's OK to ask for help, acknowledge and allow for the discussion of events like suicide to take place." She then turned to her personal history to illustrate that challenge. "I will say I came from a family—my parents are Irish immigrants, they really just didn't believe in this issue of mental health, in the sense that, you know, aye, you're going to be all right, let's go. That kind of thing. So that discussion was never really welcome in my home. It's important to acknowledge and allow that type of discussion."
About 67 people logged in to the town hall.
"We'll continue to build a list of resources for all of you," Conklin said at its conclusion. "But we just wanted to end by reminding our young people to always remember: you're braver than you believe, stronger than you seem, smarter than you think, and twice as beautiful as you'd ever imagined."
The full presentation below includes a list of local suicide-prevention resources.


Download the full presentation.
Click to access A-Virtual-Town-Hall-on-Youth-Suicide.pdf