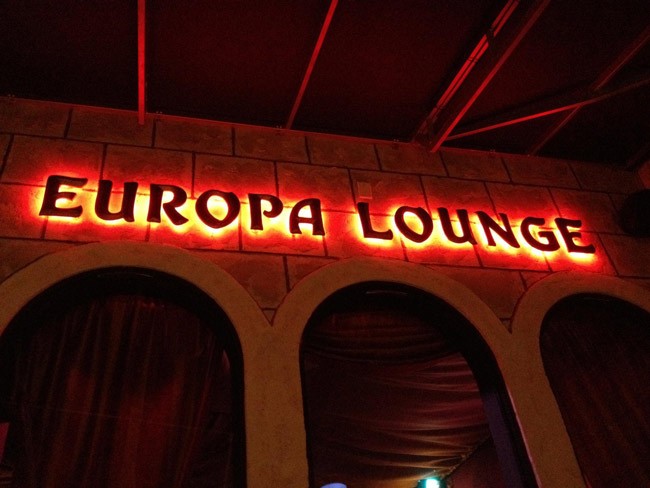 Today: Mostly cloudy. Chance of showers in the morning…then chance of showers and slight chance of thunderstorms in the afternoon. Highs in the upper 70s inland…in the mid 70s coast. South winds 10 to 15 mph. Chance of rain 50 percent. Tonight: Partly cloudy. Slight chance of showers and thunderstorms in the evening…then slight chance of showers after midnight. Lows in the lower 60s. South winds 10 to 15 mph. Chance of rain 20 percent. Details here.
Today's fire danger is moderate. Flagler County's Drought Index is at 41.
Today's tides: at the beaches, at the Intracoastal Waterway.
Today's document from the National Archives.
The OED's Word of the Day: comitology, n..
The Live Community Calendar
Today's jail bookings.
Today's Briefing: Quick Links


Note: all government meetings noticed below are free and open to the public unless otherwise indicated. Many can be heard or seen live through each agency's website.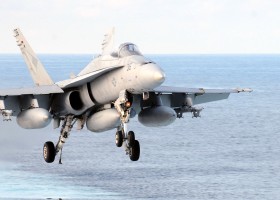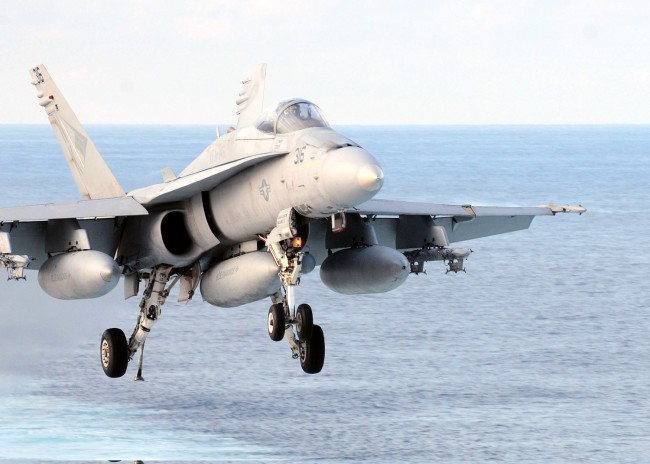 Starting Tuesday, The Navy will conduct live training bombing runs at the Pinecastle Range Complex, the bombing range in the Ocala National Forest. Bombing is scheduled for 10:30 a.m. to 1:30 p.m. Tuesday, Wednesday and Thursday, Feb. 23-25. The telephone number for noise complaints is 1-800-874-5059, Fleet Area Control and Surveillance Facility, Jacksonville, Fla. For additional information, call (904) 542-5588.
The Palm Coast City Council meets in workshop at 9 a.m. at City Hall, to discuss a range of issues. Among them: potentially refinancing the 2007 bonds, or loan, for the utility department, discussing a proposed ordinance that would regulate bottle clubs in the city, reviewing the latest survey of Palm Coast residents on their opinions about the city, and a presentation on the history of the perennially troubled Palm Harbor Golf Course and city tennis center. The council is also expected to review its agreement with the supervisor of elections on running the year's elections at city sites. Unlike previous years, the agreement is not expected to cause any controversy.
The Flagler County Centennial Committee meets at 1:30 p.m. in the first-floor conference room at the Government Services Building.
Entrepreneur Night, 5:30 to 7 p.m. at the New Europa at European Village, Palm Coast. Over 150 attendees spanning the local entrepreneurial ecosystem and in all phases of entrepreneurial stages are going to be there. No admission fee. Expect complimentary appetizers, meet new people, and connect others you may have already met. RSVP here.
Hotel California: A Salute to the Eagles, at the Flagler Auditorium, 7:30 p.m.: For more than two decades, Hotel California has touched the hearts of fans all over the world by faithfully and accurately reproducing the Grammy award winning sounds of the Eagles. See how a spirited blend of originality and the pursuit of excellence have taken Hotel California to a level of international recognition normally reserved for gold and platinum recording artists. Tickets: $29 for adults, $18 for youth. Box Office: 386-437-7547


Updated jail bookings and day and night shift incident summary reports are available here.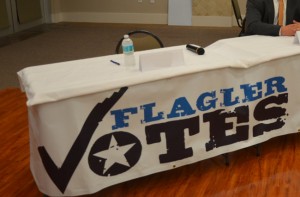 Flagler Voter Registrations Surge to 90%, Aiding GOP as Democrats Fall to Historic Low: When the voter registration window closed last week ahead of the March 15 Florida presidential primary, three trends were starkly apparent in Flagler County: overall registrations have surged well ahead of Florida's rate or the rate of population increase. Independents, and to a much lesser extent Republicans, have accounted for most of the surge. And Democratic registrations are at a historic low. At current trends, Independents may outnumber Democrats in six or eight years.
Court Ruling Favoring Counties in Juvenile Detention Costs Could Send Flagler $300,000: The ruling last week by the 1st District Court of Appeal came as senators consider a bill aimed at resolving the dispute, which centers on what are known as "predisposition" costs before underage offenders are sentenced. Counties contend that the state has forced them to pay too large a share of the costs.
Suicide By Gun Averted, Woman's Face Burned With Cigarette, Good Samaritan Turns In $2,500: Aside from the garlic-knot incident that occupied deputies Friday night, three police incidents of note unfolded over the weekend in Flagler County.


Note: Most proceedings below can be followed live on the Florida Channel.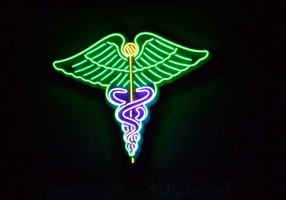 Medical pot and anti-gay bill: The Senate is slated to take up a bill that would allow patients with terminal illnesses to have access to medical marijuana. The bill (SB 460), sponsored by Regulated Industries Chairman Rob Bradley, R-Fleming Island, would add marijuana to a 2015 law known as the "Right to Try Act." That law allows terminally ill patients to have access to experimental drugs that have not been approved for general use by the U.S. Food and Drug Administration. Also during a floor session, the Senate is expected to consider a controversial proposal that is an outgrowth of last year's U.S. Supreme Court ruling that said same-sex couples have a fundamental right to marry. The proposal (SB 110), sponsored by Sen. Aaron Bean, R-Fernandina Beach, would seek to prevent clergy members from being forced to perform marriage ceremonies contrary to their beliefs. But opponents of what has been dubbed the "Pastor Protection Act" say it is unnecessary because clergy already have First Amendment protections. Also during the session, the Senate is scheduled to consider a bill (SB 636), sponsored by Sen. Lizbeth Benacquisto, R-Fort Myers, that seeks to ensure rapid testing of DNA evidence in suspected sexual-assault cases. The bill stems from disclosures last year that thousands of "rape kits" have gone untested. (10 a.m.)
Term limits: The House will consider a proposal (HB 7107), filed by Rep. Matt Caldwell, R-North Fort Myers, that would make changes in the Florida Retirement System for public employees. Under the bill, employees who don't choose between the state's traditional pension plan and a 401(k)-style investment plan would "default" into the investment plan. Currently, workers are automatically placed in the pension plan if they don't make a selection. Also during a floor session, the House will take up a proposed constitutional amendment (HJR 197), sponsored by Rep. John Wood, R-Winter Haven, that would place term limits on Supreme Court justices and appellate-court judges. Among other bills, the House will consider a proposal (HB 1325), filed by Rep. Jim Boyd, R-Bradenton, that would set new policies for state economic-development incentives. (10 a.m.)
Utility bonds: The Senate Communications, Energy and Public Utilities Committee will take up a bill (SB 324), filed by Sen. John Legg, R-Trinity, that would create a new type of financing known as "utility cost containment bonds" that could be used for water or wastewater projects. (Tuesday, 1:30 p.m., 301 Senate Office Building, the Capitol.)
–Compiled by the News Service of Florida and FlaglerLive


In Coming Days in Palm Coast and Flagler:
Click on the links for more details:
Feb. 29: Flagler Youth Orchestra's Strings Around the World Concert, 7 p.m. at the Flagler Auditorium. Adult tickets, $6 and children 17 and under are $1. Visit the website.
March 2: Grand opening of the Florida Hospital Centra Care urgent care facility, a 5,000 sq. ft. operation at 1270 Palm Coast Pkwy NW, with on-site labs and other immediate healthcare services such as X-rays, EKG, stitches, physicals, blood pressure testing, immunizations, and more. 11 a.m. to 1 p.m. Tours and light lunch.
March 30-April 2: Florida Future Problem Solvers State Competition, to be attended by four to five Flagler County schools, at Doubletree Orlando Seaworld, 10100 International Drive, Orlando.
March 5: Christian Women's Conference: "Unexpected Detours," Featuring Carol Kent, an inspiring Christian speaker and best-selling author. First Baptist Church of Bunnell, 2301 Commerce Parkway, Bunnell. $25 to attend. Price includes lunch. Contact Marge Ankrom for information, 386-931-2784
April 2: Cheer at the Pier, a fund-raiser for the Flagler Beach Historical Museum, from 3 to 6 p.m. Call Virginia Giaramita for information at 386/299-8892.


Click on the link for more details.


Seas are now rising faster than they have in 2,800 years, per new study https://t.co/lEn34B76VO

— ProPublica (@ProPublica) February 23, 2016
More than 100 scientists sign a letter urging the American Geophysical Union to cut financial ties with ExxonMobil https://t.co/Vz8gCkqtHD

— Scientific American (@sciam) February 23, 2016
Great recognition from a presidential candidate that supporting Israel means working for a two-state solution. pic.twitter.com/OX559zuh9A

— J Street (@jstreetdotorg) February 22, 2016
"The film industry still functions as a straight, white, boy's club," new study says https://t.co/l8VrvmmFCo pic.twitter.com/EutWAmrsjw

— The New York Times (@nytimes) February 23, 2016
Jesus went to hell: The Christian history churches would rather not acknowledge https://t.co/3US0lFEZ6t pic.twitter.com/YyI2TQfQBE

— Salon.com (@Salon) February 22, 2016
We all know exercise makes you live longer. But this will actually get you off the couch. https://t.co/wKnnDpUuei pic.twitter.com/bysvhk4yBO

— Washington Post (@washingtonpost) February 23, 2016


Palm Coast Construction and Development Progress Reports
The following is an update of ongoing construction and development projects in Palm Coast, through Feb. 17:
Seminole Woods Multi Use Path design, 75 percent done: Survey continues, shot horizontal and vertical features for path design.
Holland Park, 54 percent done: Grading and installation of sidewalks continues. Restroom block cells poured and trusses installed. Installation of street and pathway light poles and fixtures.
County's I-95 Interchange Matanzas Woods Reclaim Water, 83 percent done: Approximately 1,600 ft. of 16″ HDPE piping was air tested February 11, 2016. On February 12, 2016 the 16″ HDPE reuse main was installed under the southbound ramp.
Palm Harbor Parkway Roadway Extension, 50 percent done: Work continues on the stormwater structure at the intersection of Palm Harbor Parkway and Forest Grove.
Colechester Bridge, 94 percent done: Sea walls have been completed and forming of the western abutment almost complete.
North Old Kings Road Extension to Matanzas Woods Parkway, 19 percent done: Asphalt was installed on the new section of roadway adjacent to the old roadway at the intersection of Old Kings Road and Forest Grove. (Not in the Dec. 4 update.)
Old Kings Road Force Main 96 percent done:: February 11, 2016 night work with lane closure and tank trucking for the south end force main tie-in to the 12″ pipe from the South and the 12″ pipe from Town Center. The new
16″ force main and the 8″ old main were connected to the old Pump Station north of Lehigh Canal.
Island Walk Shopping Center Phase 2, 26 percent done: February 15, 2016 a 10″ core was made into the existing manhole for the sewer lateral for the 2 lots facing Palm Coast Parkway.


Road and Interstate Construction:
Forest Grove Drive connection to Palm Harbor Parkway to be closed starting Dec. 18: Effective Friday, Dec. 18, the City of Palm Coast will be closing the Forest Grove Drive connection to Palm Harbor Parkway. This road closure is required as part of construction operations for the Palm Harbor Parkway extension, which is currently under construction. Palm Harbor is being realigned and extended to connect directly with Matanzas Woods Parkway where it intersects with Old Kings Road. Message boards will be placed to advise motorists and other travelers of the upcoming change, and a public meeting has already been held for residents living in that area. Both the Palm Harbor extension and a separate extension of Old Kings Road are being built in preparation for the new Interstate 95 interchange to open next June at Matanzas Woods Parkway. As part of the projects, traffic patterns around Matanzas High School will be changing. One goal is to turn Forest Grove Drive back into a residential street as it was originally intended to be. The upcoming road closure of the Forest Grove Drive connection to Palm Harbor Parkway is part of that project. Forest Grove will be turned into a cul de sac on that end. Once the separate Old Kings Road extension is completed, in June 2016, the Forest Grove Drive access to the high school will be closed because it will no longer be needed. Instead, motorists and other travelers will get to Matanzas High School via the new signalized intersection at Matanzas Woods, Palm Harbor and Old Kings. For more information, please contact Palm Coast Communications Manager Cindi Lane at 386-986-3708 or [email protected]


Wynton Marsalis Performs Haydn's Trumpet Concerto
Previous Codas: