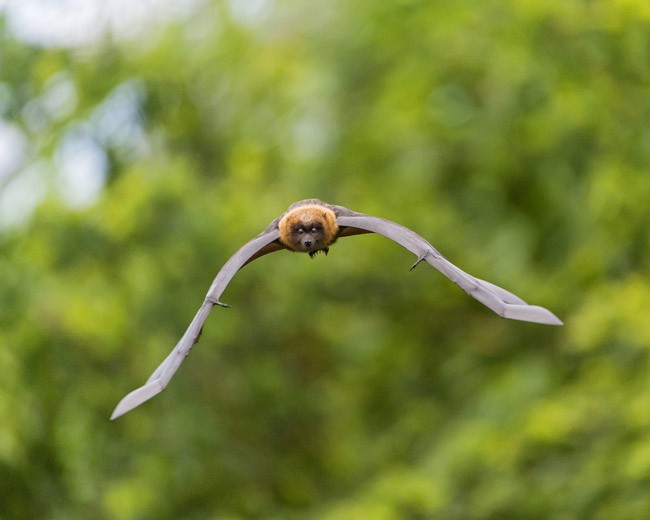 Today: Sunny. Areas of frost in the morning. Highs around 60 inland…in the upper 50s coast. North winds 5 to 10 mph. Lowest wind chill readings 24 to 29 in the morning. Tonight: Not as cool. Mostly clear. Lows in the mid 40s. Southwest winds 5 mph. Details here.
Today's fire danger is moderate. Flagler County's Drought Index is at 9.
Today's tides: at the beaches, at the Intracoastal Waterway.
Today's document from the National Archives.
The OED's Word of the Day: preternatural, adj. and n..
The Live Community Calendar
Today's jail bookings.
Today's Briefing: Quick Links


Note: all government meetings noticed below are free and open to the public unless otherwise indicated. Many can be heard or seen live through each agency's website.
The Flagler Airport Advisory Board meets at Airport Corporate Center, third floor, at 4 p.m. The agenda is routine.
The Flagler Beach City Commission meets at 5:30 p.m. at City Hall. Remarkably, no agenda was posted.
The Palm Coast Arts Foundation has a ground-breaking for Phase I of its multi-phased cultural arts center in Town Center, on Central Avenue just east of Epic Theaters at 4 p.m. The project will consist of an outdoors entertainment venue that will accommodate, among other events, the annual Picnics and Pops concert of the Jacksonville Symphony Orchestra. Anyone interested in helping PCAF accelerate the project is asked to contact Nancy Crouch, Executive Director, at 386/263.2991 or [email protected].
There will be refreshments and surprises.
The Evenings at Whitney Lecture Series: "Anti-Bat Strategies in Moths: Sonar Jamming and Acoustic Deflection." Hosted by the University of Florida, the series returns tonight at 7 p.m., with Akito Kawahara, a faculty member of University of Florida's Florida Museum of Natural History, focusing on how moths have evolved ultrasonically sensitive ears and ultrasound-producing organs throughout the past 60 million years to combat attacks from bats. He will show high-speed infrared videography of moths and bats to explain the function and evolution of anti-bat strategies. The free lecture is presented at Lohman Auditorium and is located at 9505 Ocean Shore Blvd., on the UF Whitney Laboratory for Marine Bioscience campus.
Poetry Night at Rymfire Elementary School, 6:30 p.m. at the cafeteria.


Updated jail bookings and day and night shift incident summary reports are available here.
Family Livid After FDOT Uproots Roadside Memorial to Tyler Tracy 7 Months After Wreck Tyler Tracy was just 21 when, driving north on U.S. 1 in his pick-up truck, he lost control—possibly from being cut off by another vehicle—wrecked and was killed. The crash site was just north of the intersection with County Road 304. On Wednesday, his roadside memorial was removed by a Department of Transportation contractors' crew.
Most vulnerable bus stops for kids? Joint safety group works to identify school bus stops that need fixing: "A group of local officials working to improve school bus stop safety have ranked the school district's more than 600 bus stops by safety factors, and picked the ones that seem most vulnerable," the Observer's Jonathan Simmons reports. "This coming Wednesday, Feb. 17, the joint city of Palm Coast/Flagler Schools staff group will meet to discuss what can be done to make them safer."
Taser Brings Down Armed Burglar After Shots Are Fired and Cops Set Chase: Grant Dewayne Gieger, a 29-year-old Bunnell resident and convicted felon with a long history of arrests, was charged with violating an injunction, resisting arrest without violence, armed burglary, aggravated assault, discharging a firearm in public, and carrying a firearm as a convicted felon.
Dueling On, State Recommends $19,000 Fine and Public Reprimand Against Manfre, Who Maintains Innocence: The ethics commission's advocate struck the latest blow on Jan. 19 in a recommendation that Manfre pay a $19,000 fine for violating state law, and that he be publicly censured and reprimanded. Manfre countered that the whole case should be dismissed. An administrative law judge is expected to render a decision any day.
Bathroom Use By Transgenders Scuttles Bill Designed to End LGBT Discrimination: But the bill faces strong opposition from social conservatives such as John Stemberger of the Florida Family Policy Council, who said it would do nothing to stimulate the state's economy.
Palm Coast Man Jailed on $160,000 Bond Over Molestation Charges Involving 2 Children: Aiello was arrested on five felony counts of sexual improprieties involving children–a 14-year-old boy and a 12-year-old girl.


Note: Most proceedings below can be followed live on the Florida Channel.

Legislative floor sessions: The House is scheduled to hold a floor session at 9 a.m., the Senate at 1 p.m.
The Florida Fish and Wildlife Conservation Commission will take up a series of issues, including efforts to support conservation efforts of private landowners. (8:30 a.m., Florida Public Safety Institute Conference Center, 85 Academy Dr., Havana.)
The Florida Supreme Court is expected to release its weekly opinions at 11 a.m.
–Compiled by the News Service of Florida and FlaglerLive


In Coming Days in Palm Coast and Flagler:
Click on the links for more details:


Click on the link for more details.


.@BarackObama: "If 99 percent of us voted, it wouldn't matter how much the 1 percent spends on elections" https://t.co/I9JGFsfkBj

— POLITICO (@politico) February 11, 2016
Justice Department sues the city of Ferguson for reneging on police reform deal: https://t.co/F9LlwSP967 pic.twitter.com/5pl2X6A4p7

— Slate (@Slate) February 11, 2016
New research links climate change and longer flights https://t.co/qY8zexCG5u @jason_a_thomson pic.twitter.com/blOd4MjMGE

— CS Monitor (@csmonitor) February 11, 2016
Israel threatening sanctions vs. foreign reporters sends clear and unsettling message @DaniellaPeled @FPAIsPal https://t.co/c1sdpPFd3G

— Haaretz.com (@haaretzcom) February 11, 2016
No matter what you think of Hillary Clinton, you'll learn something new from reading this https://t.co/q9ymPp5PsV

— The Nation (@thenation) February 11, 2016


Palm Coast Construction and Development Progress Reports
The following is an update of ongoing construction and development projects in Palm Coast, through Jan. 27:
Christ the King Evangelical Lutheran Church and School, 1 percent done: Located at 5625 North US Highway 1, the school received a Development Order for a new 13,794 sq. ft. early learning center to be located on the south side of their 8.6-acre site. The architecture of the new one-story building will be very similar to the existing church and school facilities that are located just north of the proposed new building.
Holland Park, 50 percent done: Grading and installation of sidewalks continues. Rough grading of Playground area. Restroom slab has been poured. Electrical conduit installation continues. Pavilion lighting being installed. Stormwater piping installation continues in Playground area.
County's I-95 Interchange Matanzas Woods Reclaim Water, 76 percent done: Retention ponds are being excavated and fill continues for the ramps. (Not in the Dec. 15 update.)
Palm Harbor Parkway Roadway Extension, 47 percent done: January 25, 2016 the new 10″ water main and 6″ force main
on the east end between the Conservatory and Old Kings Road were tied into existing mains on Forest Grove.
Colechester Bridge, 94 percent done: Sea walls have been completed and forming of the western abutment almost complete.
Palm Harbor Extension, 45 percent done: Met on site with contractor to discuss water and sewer testing and construction meter placement.
North Old Kings Road Extension to Matanzas Woods Parkway, 19 percent done: Asphalt was installed on the new section of roadway adjacent to the old roadway at the intersection of Old Kings Road and Forest Grove. (Not in the Dec. 4 update.)
Old Kings Road Force Main 90 percent done:: The contractor has tied the 8″ force main to the 16″ force main in front of the new Master Pump Station on South Old Kings Road. On January 13, 2016 the contractor installed a 16″ X 8″ wye and an 8″ valve in front of the existing lift station on Old Kings Road South. An 8″ wye and an 8″ 45 elbow fitting was installed to complete the connection from the existing 8″ force main to the new 16″ future force main.
Island Walk Shopping Center Phase 2, 25 percent done: A substantial walk thru for punch list was done January 22,
2016. Chlorination of new section of water main in Phase 2 was completed January 27, 2016.


Road and Interstate Construction:
Forest Grove Drive connection to Palm Harbor Parkway to be closed starting Dec. 18: Effective Friday, Dec. 18, the City of Palm Coast will be closing the Forest Grove Drive connection to Palm Harbor Parkway. This road closure is required as part of construction operations for the Palm Harbor Parkway extension, which is currently under construction. Palm Harbor is being realigned and extended to connect directly with Matanzas Woods Parkway where it intersects with Old Kings Road. Message boards will be placed to advise motorists and other travelers of the upcoming change, and a public meeting has already been held for residents living in that area. Both the Palm Harbor extension and a separate extension of Old Kings Road are being built in preparation for the new Interstate 95 interchange to open next June at Matanzas Woods Parkway. As part of the projects, traffic patterns around Matanzas High School will be changing. One goal is to turn Forest Grove Drive back into a residential street as it was originally intended to be. The upcoming road closure of the Forest Grove Drive connection to Palm Harbor Parkway is part of that project. Forest Grove will be turned into a cul de sac on that end. Once the separate Old Kings Road extension is completed, in June 2016, the Forest Grove Drive access to the high school will be closed because it will no longer be needed. Instead, motorists and other travelers will get to Matanzas High School via the new signalized intersection at Matanzas Woods, Palm Harbor and Old Kings. For more information, please contact Palm Coast Communications Manager Cindi Lane at 386-986-3708 or [email protected]


Friedrich Kuhlau (1786-1832): Sonatine No.1 in C Major, Op. 20, Mitsuru Nagai, Piano
Previous Codas: