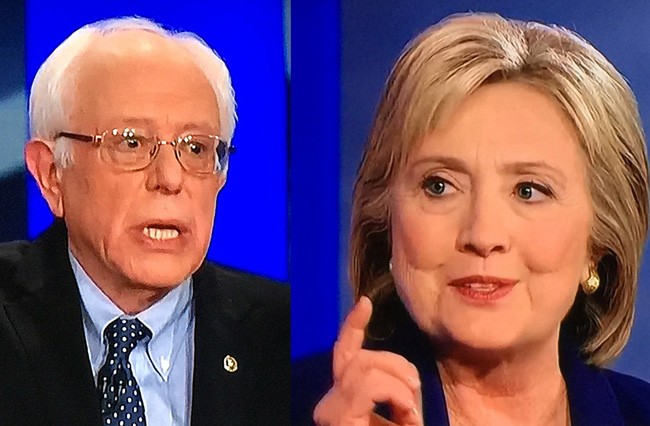 Palm Coast's Africa American Cultural Society will host a political forum at 6 p.m. Feb. 15–Presidents Day–featuring the two respective local leaders of the campaigns for Hillary Clinton and Bernie Sanders.
The forum is not intended as a debate but as a chance for voters to hear each campaign's positions on issues and to encourage voting-age residents either to register to vote or to switch from Independent (or Republican) to Democratic before the Feb. 16 deadline, so they can cast a ballot in the March 15 presidential preference primary. Florida being a closed primary state, only Republicans may vote in the Republican primary and Democrats in the Democratic primary. Independents, who represent almost a third of the electorate in Flagler County, get no vote. (Almost 23,000 of Flagler's registered voters are independent or registered with a minor party.)
On Feb. 16 at AACS, Sue Hecht will present the Clinton perspective. Anita Moeder will present the Sanders perspective. They will begin with a general presentation of their respective candidates' platforms, then questions from the audience. They do not expect to battle each other as in a head-to-head debate, even as the two candidates' campaigns have sharpened their antagonism. Clinton barely won the Iowa caucuses (where Moeder was part of the volunteer effort on behalf of Sanders). Sanders is widely expected to win in new Hampshire. But Clinton is far ahead in all polls in South Carolina, Nevada and Florida, and comfortably ahead in North Carolina and Ohio.
Nevertheless the forum at the African American Cultural Society is an indication of the unexpected intensity of the battle for the Democratic nomination, which mirrors the 2008 contest, when Clinton, who had expected to win that nomination, found herself outflanked by Barack Obama.
Moeder and Hecht stress that Monday's forum is not sponsored by the two campaigns. Rather, it's a volunteer-led, Flagler-led effort, as neither campaign has yet opened offices in Flagler yet, though they expect that to happen soon.
"We can't wait for the campaign to get here, they're concentrating on other dates in Nevada, South Carolina," Moeder said. A March 9 debate between Sanders and Clinton in Miami is expected to heighten attention on their races ahead of the Florida primary.