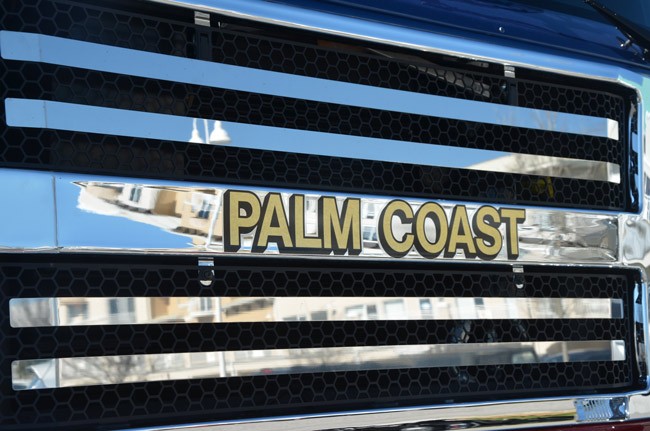 A majority of Palm Coast City Council members isn't convinced the city's annual citizens' survey has very many uses aside from being a conversation item.
For $13,000 a survey (up from $11,000 last year), it's quite the expensive conversation item, though council members were not provided the cost this morning when they discussed the latest survey. When council member Jason DeLorenzo asked about the cost, he wasn't told the actual cost of the latest survey, only that next year's cost would be around $15,000.
The survey results, presented to the council at a workshop, are scientifically drawn from mailed in questionnaires, but they are not particularly scientific: mailed-in responses are by nature limited or limiting, especially in an increasingly pluralistic town where recent immigrants' views  will not be heard if they can't converse in English, or where the poor may be heard less if they have poorer literacy skills. Excluding poorer respondents would tend to skew responses in favor of the better off, pushing up more positive responses.
It's also impossible to determine if adults have responded, or if the responses are intended as pranks. And the response rate is very low: at 445 responses in a city of 80,000, it's not even in the range of most somewhat reliable political surveys, which themselves have their issues.
"Ultimately it's the trend lines that really matters," Mayor Jon Netts said.
Not to council member Bill McGuire. "To be very blunt about it, I don't see where this survey helps me be a better city council member. I don't," he said. "It's interesting, it's somewhat provocative, but it's not conclusive." He also ridiculed the sample size. "If this was a quantifiable or even qualifiable data point, then we as a city council would sit down and point our fingers at the city manager and say hey, you've got a thing here where the citizens aren't happy, we want something done about it right now."
The survey has, in fact, been a once-a-year blip in council discussions: it's presented, discussed—once—then forgotten, seldom if ever to be referred to again in subsequent council meetings, either as a driver of policy or as a trigger of discussions. The survey's effects beyond the council is even less palpable: surveys have hardly ever been part of discussions and debates during political seasons. The surveys have rather been the council's equivalent of water-cooler chatter.
Council member Steven Nobile welcomed the information, but he said "it's not enough," while council member Heidi Shipley compared it to surveys of employees, with the same employees filling out the same surveys year after year. "With this, I don't see anything that I can take from it and say, this is where they're happy or not happy," Shipley said.
"I don't agree with that at all," council member Jason DeLorenzo said, citing long-term trends indicating how money spent on trails helped push the positive response very high.
City Manager Jim Landon said the surveys helped change the city's approach on street lights and on street maintenance (though both issues have been recurrent matters of concern in residents' direct input to council members or to the city administration. The surveys have merely reflected those concerns.) Netts then credited the administration's "integration" of various data-driven reports and plans—and budgets—to suggest that Palm Coast's approach is, "if not unique, it's certainly not typical." Landon, whose work method has been under increasing scrutiny by the council, told the mayor he "appreciated" his comments and spoke of other cities applauding the way Palm Coast does business. It was an odd rejoinder to council members' criticism specific to the survey.
Nobile suggested that surveys may not need to be conducted every year so much as every other year, with Netts suggesting more focused surveys, concentrating on particular topics, on alternate years. That may be the future approach.
---
Questions about a too-small sample of a product that may have few uses for policy-making.
---
With a 77 percent positive response—good or excellent–overall quality of life in Palm Coast is edging back up toward its highs of the early 2000s, when it hit a high of 82 percent in 2002 and 2004, with all indicators—including neighborhoods, Palm Coast as a place to live or raise children or retire—in the 70 or 80 percent range (with the exception of the city's overall image, at 67 percent).
The city continues to get good marks for public safety, with a 77 percent of respondents saying that their overall feeling of safety is good or excellent, about the same as it was last year and a few points higher than in 2013.
Police and especially fire and ambulance protection have usually gotten some of the highest marks in each annual survey, and do so again this year—albeit at some points lower—with police getting a 72 percent rating (down from 80 percent the previous year), fire protection an 88 percent (down from 93) and ambulance service getting an 81 percent (down from 91). Palm Coast has usually taken the credit for all three in the past, when in reality police services are provided by the Flagler County Sheriff's Office, under contract to the city, and ambulance services are provided by Flagler County Fire Rescue. This time, a council member pointed out the finer print.
"I don't want to open up an open wound here but ambulance and emergency medical services, these are not services that are provided by the city of Palm Coast," council member Bill McGuire said.
"On trash pick-up we don't actually pick up the trash," Landon said.
"No but we contract with the person that does," McGuire said. The city contracts with Waste Pro for trash service. "We have no say in ambulance and EMT's service, that's the county's purview; we shouldn't be evaluated on it."
The questions are the same for every city, Landon said. "When the paramedics show up, people don't know what badge is on their sleeve, and they don't relate to county or city, it's all about did they get good service or did they hear good things about the service."
McGuire's concern, he said, is "if you look at the survey as a tool for future decision-making, again looking at ambulance and EMT, what action could we take."
Satisfaction is sharply lower on economic questions. Residents say Palm Coast is a fine place to visit, but a lousy place to work, with just 6 percent of respondents giving positive marks to the city as a good place to look for work. Barely a third f respondents gave high marks for the city's economic health, shopping opportunities, cost of living and businesses and services.
Satisfaction is generally lower—into the 60s—when it comes to street repairs and cleaning, and much worse regarding street lighting (37 percent) or traffic-light timing (42 percent). Those have been common complaints in previous years.
Ease of travel has never garnered the strongest marks in the city, nor does it again this year, at 64 percent. Travel by car is especially unattractive, garnering just a 58 percent positive response, and traffic flow faring even worse at 41 percent. That may improve next year when residents will have gotten used to the enlarged and more smooth-traveling Palm Coast Parkway, in previous years a perennial funnel of aggravation.
Ease of walking is at 60 percent, travel by bike has fallen from 70 percent to 60 percent—again, likely an indication of the many spots cluttered by construction during the year. Road-construction sites are especially difficult on bicyclists.
As has also been the case in the past, Palm Coast government's employees get some of the highest marks in the survey, whether for courtesy, promptness or knowledge. The lesser marks involve "making citizens or customers feel valued." That comes in at 64 percent. But again, because Palm Coast services are so broadly spread through contractors, residents may not always distinguish between actual Palm Coast employees and Palm Coast contractors.
There were some surprises.
Last year when Palm Coast conducted its annual citizens' survey for the 13th time, it didn't ask respondents about what kind of higher taxes they'd favor paying. It did so this year. The responses would surprise anyone who thinks residents are overtaxed, or taxed enough: in every one of six categories of services, between 64 and 78 percent of respondents said they'd somewhat or strongly support higher taxes, with stormwater and drainage improvements getting a 78 percent positive response, youth programs, 75 percent, and transportation and trails getting 73 percent.
Between 65 and 69 percent of residents said they'd support higher taxes for economic development programs and incentives and parks and recreation programs. The lowest favorable response was for a senior center and senior services, at 64 percent—again, a contradiction with prevailing assumptions that see Palm Coast as a city driven by elderly concerns or demands. It may have been so in its earlier years. It no longer is, at least in comparison with more pressing concerns for residents.
The survey was conducted by the National Citizen Survey (Palm Coast paid the company $10,900 last year, not counting the time and expense of its own administration), a Boulder, Colo.-based company. This year, for the first time, the city also conducted a web-based survey, though those surveys are unscientific and far more prone to various pitfalls, including the risk that some people would take them more than once, or that non-residents would take them, and so on. That survey drew 718 participants. There was little disparity in age range between people participating by mail as opposed to through the web, suggesting that age is becoming less of a defining factor in web use.


Download the 2015 survey results.
<![if !IE]><![endif]>