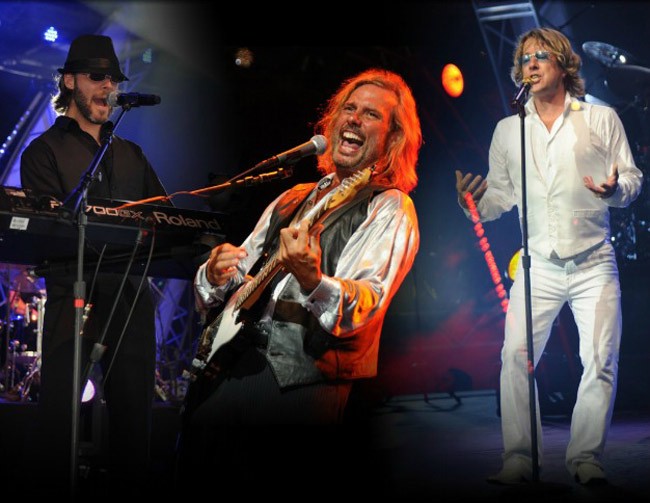 Back by popular demand one of the world's most popular Bee Gees tribute band, Stayin' Alive, returns to the Flagler Auditorium on March 4 at 7:30 p.m. Tickets are $29 for adults, $18 for youth.
Stayin' Alive offeris big screen video clips, photos and dazzling imagery. The band continues to provide a unique, nostalgic experience to audiences who are enamored by the 1970s music and harmonies of the Gibb brothers.
The performance includes studio musicians, three singers performing as Barry, Robin, and Maurice, and dazzling photos and video. Guests will be treated to authentic performances of hits such as "Night Fever," "Jive Talkin,'" "How Deep Is Your Love," "You Should Be Dancing," "Nights on Broadway," and of course "Stayin' Alive."
Stayin' Alive has entertained audiences around the globe, including performances with the Indianapolis Symphony Orchestra and the San Diego Symphony Orchestra, as well as sold out performances in New York City, Los Angeles, Houston, Stockholm, and Bermuda.
This performance is presented in support of the Flagler Auditorium's mission to enrich lives by providing inspirational and educational cultural experiences to the Northeast Florida Coast.
The Flagler Auditorium Dennis Fitzgerald Performing Arts Center is currently enjoying its 25th anniversary of providing quality, affordable entertainment to the Northeast Florida Coast, as well as supporting arts in education. Hours are Monday – Friday 9 a.m. to 4 p.m. To purchase tickets, visit the website, come to the box office, or call (386) 437-7547 during business hours.