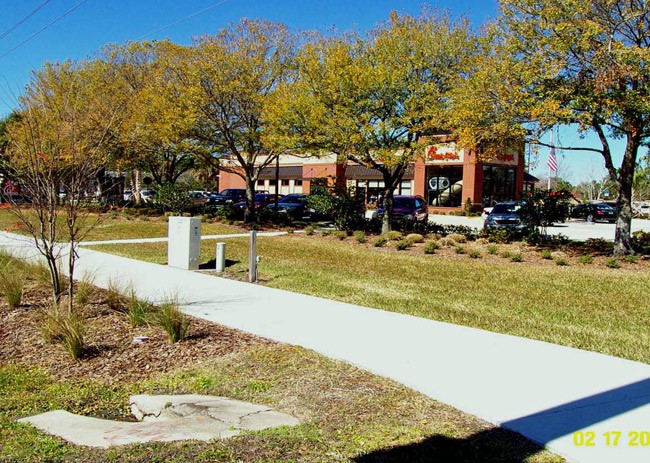 Today: Cooler…sunny. Highs in the mid 60s. West winds 10 to 15 mph. Tonight: Mostly clear. Lows in the lower 40s. West winds 5 to 10 mph. Details here.
Today's fire danger is moderate. Flagler County's Drought Index is at 61.
Today's tides: at the beaches, at the Intracoastal Waterway.
Today's document from the National Archives.
The OED's Word of the Day: pernickety, adj..
The Live Community Calendar
Today's jail bookings.
Today's Briefing: Quick Links


Note: all government meetings noticed below are free and open to the public unless otherwise indicated. Many can be heard or seen live through each agency's website.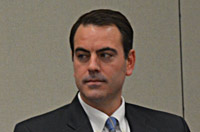 Circuit Judge Matthew Foxman, taking the bench in Flagler following the retirement of Judge J. David Walsh last week, will hold hgis first drug court in Flagler, hearing almost two dozen cases, starting at 9:30 a.m. in Courtroom 401 at the Flagler County Courthouse.

The Flagler Beach City Commission meets at 5:30 p.m. at Flagler Beach City Hall. On the agenda: approving a $25,365 bid from Synergy Lighting for turtle lighting on the pier, and the second reading of an ordinance regarding construction in flood plains. The full agenda and back-up materials are here.
The Palm Coast Beautification and Environmental Advisory Committee meets at 5 p.m. at Palm Coast City Hall. One item on its agenda: considering an application from Chick-Fil-A, the restaurant chain, to be considered for a commercial
beautification award for its restaurant at 1000 Palm Coast Parkway.

Think Flagler First Luncheon with Marian Johnson, senior vice president of political strategy for the Florida Chamber of Commerce. One of the state's leading political advisers will share candid insights about upcoming national, state and regional elections, as well as polling trends. Johnson is a wealth of information and one of the most engaging speakers the chamber has been fortunate to bring to Flagler County. 11:45 a.m. to 1:30 p.m. at the Hilton Garden Inn, Palm Coast. Cost is $25 with advance payment for members or $30 at the door. Future members pay $35 with advance reservations or $40 the day of the event. Seating is limited.
Belle Terre Elementary's Bobcats Got Talent show, at 6 p.m. at the school cafeteria.
The Navy will conduct live training bombing runs at the Pinecastle Range Complex, the bombing range in the Ocala National Forest. Bombing was scheduled for 10:30 a.m. to 1:30 p.m. Tuesday, Wednesday and Thursday, Feb. 23-25. The telephone number for noise complaints is 1-800-874-5059, Fleet Area Control and Surveillance Facility, Jacksonville, Fla. For additional information, call (904) 542-5588.


Updated jail bookings and day and night shift incident summary reports are available here.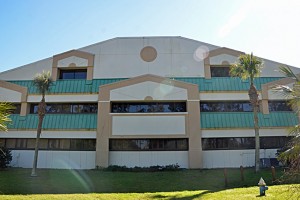 School District's Decision to Demolish Old ITT Building Triggers Upheaval Behind the Scenes: Last week's 3-2 vote by the Flagler County School Board to demolish its hulking property at 1 Corporate Drive—the old ITT headquarters—has triggered serious behind-the-scenes objections from a school board member over the impropriety of the vote. And the legal qualifications of the contractor hired to do the job appear to have been incomplete at the time of the vote, though none of the board members or the administration knew it at the time. The school board is taking measures to rectify both matters.
No more KemperSports? City considers ditching management company at Palm Harbor Golf Course, tennis center: "Paying a management company to run (the golf course) and lose money seems like the worst of all possible options," City Councilman Jason DeLorenzon said after a presentation on the properties during a Feb. 23 City Council workshop, the Observer reports.
For 2nd Time in 4 Days, Deputies Disarm Assailant at Gunpoint, This Time a 15 Year Old: On Friday, a 68-year-old woman who was wielding a Smith and Wesson .380 handgun and who'd earlier fired two shots in the air was disarmed by a deputy who'd unholstered his weapon at the Holiday Travel Park on Old Dixie Highway. Early Tuesday morning, another confrontation, this time involving a 15-year-old boy wielding a knife, led a deputy to unholster his gun even as the young assailant was moving toward him. The confrontation ended without violence.
As Palm Coast Surveys Residents Yet Again, For $13,000, Council Members Question the Point: A majority of Palm Coast City Council members isn't convinced the city's annual citizens' survey has very many uses aside from being a conversation item. For $13,000 a survey (up from $11,000 last year), it's quite the expensive conversation item, though council members were not provided the cost this morning when they discussed the latest survey, nor did any of them ask.


Note: Most proceedings below can be followed live on the Florida Channel.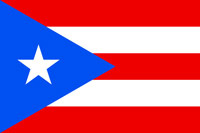 Puerto Rico Day: Sen. Darren Soto, D-Orlando, Rep. Victor Torres, D-Orlando, Rep. Bob Cortes, R-Altamonte Springs, and Rep. John Cortes, D-Kissimmee, will host an event for "Puerto Rico Day at the Capital." (Thursday, 3 p.m., Old Capitol.)
The Florida Supreme Court releases its weekly opinions at 11 a.m.
The Florida Transportation Commission will meet and discuss issues such as the Department of Transportation's permitting process. (1 p.m., Florida Department of Transportation, 605 Suwannee St., Tallahassee.)
–Compiled by the News Service of Florida and FlaglerLive


In Coming Days in Palm Coast and Flagler:
Click on the links for more details:


Click on the link for more details.


Florida school board rejects LGBT non-discrimination proposal. https://t.co/csvfoiGGkS

— USA TODAY (@USATODAY) February 24, 2016
Watching tonight's @PBS @NewsHour on the U.S. nuclear arsenal? Check out our research on the topic: https://t.co/NEUjVVu6kX

— Cato Institute (@CatoInstitute) February 24, 2016
Why is Obama considering a Republican for the Supreme Court? https://t.co/zPpPDMboON pic.twitter.com/s5jki8ZSnB

— New Republic (@NewRepublic) February 24, 2016
Noam Chomsky blames rise of Trump on "fear, along with the breakdown of society" https://t.co/stokelMYr5 pic.twitter.com/cbZ8TU9rsd

— The Hill (@thehill) February 24, 2016
The phase of the Presidential campaign in which participation trophies are handed out is over: https://t.co/AvRPq8oLpv

— The New Yorker (@NewYorker) February 24, 2016
These 6 charts show how much sexism Hillary Clinton faces on Twitter https://t.co/hxhQYunNh6 via @MonkeyCageBlog

— Washington Post (@washingtonpost) February 24, 2016
Asexual species don't have to waste time finding a mate. Why don't they rule? https://t.co/9djLgMvEgz pic.twitter.com/6jzV0f0zl9

— The Economist (@TheEconomist) February 24, 2016




Palm Coast Construction and Development Progress Reports
The following is an update of ongoing construction and development projects in Palm Coast, through Feb. 17:
Seminole Woods Multi Use Path design, 75 percent done: Survey continues, shot horizontal and vertical features for path design.
Holland Park, 54 percent done: Grading and installation of sidewalks continues. Restroom block cells poured and trusses installed. Installation of street and pathway light poles and fixtures.
County's I-95 Interchange Matanzas Woods Reclaim Water, 83 percent done: Approximately 1,600 ft. of 16″ HDPE piping was air tested February 11, 2016. On February 12, 2016 the 16″ HDPE reuse main was installed under the southbound ramp.
Palm Harbor Parkway Roadway Extension, 50 percent done: Work continues on the stormwater structure at the intersection of Palm Harbor Parkway and Forest Grove.
Colechester Bridge, 94 percent done: Sea walls have been completed and forming of the western abutment almost complete.
North Old Kings Road Extension to Matanzas Woods Parkway, 19 percent done: Asphalt was installed on the new section of roadway adjacent to the old roadway at the intersection of Old Kings Road and Forest Grove. (Not in the Dec. 4 update.)
Old Kings Road Force Main 96 percent done:: February 11, 2016 night work with lane closure and tank trucking for the south end force main tie-in to the 12″ pipe from the South and the 12″ pipe from Town Center. The new
16″ force main and the 8″ old main were connected to the old Pump Station north of Lehigh Canal.
Island Walk Shopping Center Phase 2, 26 percent done: February 15, 2016 a 10″ core was made into the existing manhole for the sewer lateral for the 2 lots facing Palm Coast Parkway.


Road and Interstate Construction:
Forest Grove Drive connection to Palm Harbor Parkway to be closed starting Dec. 18: Effective Friday, Dec. 18, the City of Palm Coast will be closing the Forest Grove Drive connection to Palm Harbor Parkway. This road closure is required as part of construction operations for the Palm Harbor Parkway extension, which is currently under construction. Palm Harbor is being realigned and extended to connect directly with Matanzas Woods Parkway where it intersects with Old Kings Road. Message boards will be placed to advise motorists and other travelers of the upcoming change, and a public meeting has already been held for residents living in that area. Both the Palm Harbor extension and a separate extension of Old Kings Road are being built in preparation for the new Interstate 95 interchange to open next June at Matanzas Woods Parkway. As part of the projects, traffic patterns around Matanzas High School will be changing. One goal is to turn Forest Grove Drive back into a residential street as it was originally intended to be. The upcoming road closure of the Forest Grove Drive connection to Palm Harbor Parkway is part of that project. Forest Grove will be turned into a cul de sac on that end. Once the separate Old Kings Road extension is completed, in June 2016, the Forest Grove Drive access to the high school will be closed because it will no longer be needed. Instead, motorists and other travelers will get to Matanzas High School via the new signalized intersection at Matanzas Woods, Palm Harbor and Old Kings. For more information, please contact Palm Coast Communications Manager Cindi Lane at 386-986-3708 or [email protected]


The Great Jacques Brel Sings "Amsterdam," Live, With Subtitles
Previous Codas: