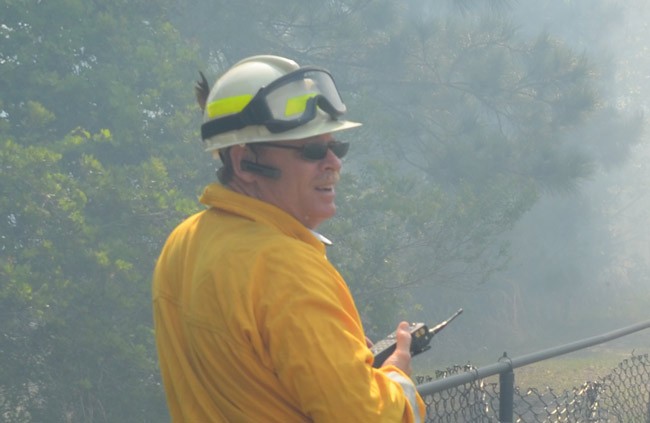 Today: Partly cloudy. Highs in the upper 70s. Northwest winds 10 to 15 mph. Tonight: Cooler. Mostly clear. Lows in the upper 40s. North winds 5 to 10 mph.. Details here.
Today's fire danger is moderate. Flagler County's Drought Index is at 87.
Today's tides: at the beaches, at the Intracoastal Waterway.
Today's document from the National Archives.
The OED's Word of the Day: ball and chain, n..
The Live Community Calendar
Today's jail bookings.
Today's Briefing: Quick Links


Note: all government meetings noticed below are free and open to the public unless otherwise indicated. Many can be heard or seen live through each agency's website.
In Court: Circuit Judge Matthew Foxman hears Drug Court at 9:30 a.m. in Courtroom 401 at the Flagler County Courthouse.
2012 Republican Nominee Mitt Romney speaks about Donmald Trump and the end of the world as Republicans knew it in an 11:30 a.m. speech from the University of Utah.
Rymfire Elementary Dr. Seuss Night, 6:30 p.m.
Road closure note: The southbound lane of Old Kings Road just south of Forest Grove Drive will be temporarily closed to traffic most of Wednesday, Thursday and Friday while new storm drain piping is installed. To accommodate school schedules, all lanes will be open between the hours of 7 and 8 a.m. and 2 to 3 p.m. During the closure, there will be flagmen at each end of closed portion of roadway to assist with the local traffic. For convenience, avoid the construction area if possible.


Updated jail bookings and day and night shift incident summary reports are available here.
With Curt Emphasis on "NOW," Palm Coast Mayor Wants Radio Answers from County: For Netts, usually a model of decorum and grace, it was an unusually curt and demanding letter written over his signature last week, the more so as it was directed at County Commission Chairwoman Barbara Revels and copied to other county commissioners and elected members of every local city. The sheriff was not included in the batch.
Centra Urgent Care Center Opens on Palm Coast Parkway Under Florida Hospital Imprint: Wednesday, yet another such clinic marked its official opening (after its soft opening a few weeks ago), again under Florida Hospital Flagler's imprint: it's the first Florida Hospital Centra Care Center in Flagler—and the 29th in Central Florida, with two such centers in Volusia County—this one at 1270 Palm Coast Parkway, next to Sunshine Academy and Intracoastal Bank.
In a First, Flagler's Early Voters Will get Ballots Printed On Demand, Saving Money and Paper: For the first time in Flagler County, election ballots will be printed on demand at the county's three voting sites during early voting, saving money and improving ballot accuracy, Supervisor of Elections Kaiti Lenhart said. Early voting for the March 15 presidential preference primary begins Saturday (March 5), through March 12, though the elections office, as of today (March 2), has already received close to 4,000 mailed-in ballots.
A Dog Is Shot Dead in Palm Coast's W-Section, Triggering Murky Investigation–and Fear: The family that once owned the puppy, and a family friend who first posted about the dog on Facebook when it was missing, spoke about the case at length on Tuesday. So did the man who owned the dog and acknowledged recovering it when it was dead. Both parties spoke of the death of the dog resulting in mutual fears of worse to come.
Supreme Court Halts Double Murderer James Asay's Execution, 2nd Stay in 4 Weeks: Hours after hearing arguments in the case, the Florida Supreme Court on Wednesday indefinitely postponed the execution of Mark James Asay, a convicted double murderer scheduled to die on March 17.
Deputies: Woman stole company credit cards, charged $40K:


Note: Most proceedings below can be followed live on the Florida Channel.

Legislature: The Senate is scheduled to hold a floor session at 10 a.m., the House at 10:30 a.m.
The Florida Supreme Court is expected to release its weekly opinions at 11 a.m.
–Compiled by the News Service of Florida and FlaglerLive


In Coming Days in Palm Coast and Flagler:
Click on the links for more details:


Click on the link for more details.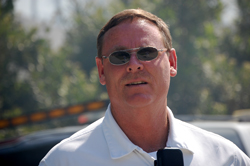 Elks Name Palm Coast Fire Chief Mike Beadle Citizen of the Year: Palm Coast Fire Chief Michael C. Beadle has been named Citizen of the Year by Palm Coast Elks Lodge 2709. Community service played a major factor in Chief Beadle's selection as Citizen of the Year, said Jack Lyons, Exalted Ruler of the Palm Coast Elks Lodge, located at 53 Old Kings Road North, Palm Coast. An Elk himself, Beadle also is a member of the Flagler County Rotary Club and the Ancient City Pipes & Drums, and he serves on the Flagler County Education Foundation Board of Directors. Last year, members of an Elks Lodge from Southwest Florida were bicycling across Florida to raise money for first responders and stayed the night at the Palm Coast Elks Lodge. Beadle heard about it and made arrangements for the visitors to come to Palm Coast Fire Stations to get showers, Lyons said. "Mike believes in God and country, and he's very involved in community activities," Lyons said. "He's the Fire Chief and works hard to keep us safe. But he's also just an all-around good citizen."
The award was presented Saturday at the Elks' annual awards ceremony. Other awards given included:
· Elk of the Year – Larry Ruggieri
· Officer of the Year – Frank Amatoro
· Lady Elk of the Year – Dee Glass
Beadle joined the Palm Coast Fire Department as a volunteer in February 1988. After receiving certification as both a firefighter and an emergency medical technician, he was hired as a career firefighter on June 2, 1990. He worked his way up the ranks and became Acting Chief in October 1998. After the City incorporated, he was hired as the City of Palm Coast's first Fire Chief on Sept. 4, 2000. Beadle holds a Master's in Public Administration, the Executive Fire Officer Certification from the United States Fire Administration and Chief Fire Officer designation from the Commission on Professional Credentialing. He served as President of the Flagler County Rotary Club in 2007 and received the Presidential Volunteer Service award from President Barack Obama in 2012.


I'm reposting this piece from last August because lots of explanations of Trump's appeal misses a key point. . https://t.co/kQW0JzPFCV

— Jeff Greenfield (@greenfield64) March 3, 2016
Panic swells talk of contested convention to propel Marco Rubio to nomination https://t.co/EC3htjMmyS

— Tampa Bay Times (@TB_Times) March 3, 2016
Chicago's 102 homicides are "deadliest start to a year" in two decades, newspaper says https://t.co/rohl7Hh8qZ pic.twitter.com/M5bYON2cxG

— CNN (@CNN) March 3, 2016
VIDEO: @PGEddington discusses the ethics of what the FBI wants Apple to do — https://t.co/AlTKy1QykX #ApplevsFBI

— Cato Institute (@CatoInstitute) March 3, 2016
Ever wondered what the deepest part of the ocean sounds like? Take a listen: https://t.co/QCkc3U7zXu pic.twitter.com/6HoOXYH9nK

— OPB (@OPB) March 3, 2016
Samantha Bee just expertly explained what's wrong with the war on women https://t.co/UGgf1a87Pz pic.twitter.com/X2z17c9BtI

— Mother Jones (@MotherJones) March 3, 2016




Palm Coast Construction and Development Progress Reports
The following is an update of ongoing construction and development projects in Palm Coast, through Feb. 17:
Seminole Woods Multi Use Path design, 75 percent done: Survey continues, shot horizontal and vertical features for path design.
Holland Park, 54 percent done: Grading and installation of sidewalks continues. Restroom block cells poured and trusses installed. Installation of street and pathway light poles and fixtures.
County's I-95 Interchange Matanzas Woods Reclaim Water, 83 percent done: Approximately 1,600 ft. of 16″ HDPE piping was air tested February 11, 2016. On February 12, 2016 the 16″ HDPE reuse main was installed under the southbound ramp.
Palm Harbor Parkway Roadway Extension, 50 percent done: Work continues on the stormwater structure at the intersection of Palm Harbor Parkway and Forest Grove.
Colechester Bridge, 94 percent done: Sea walls have been completed and forming of the western abutment almost complete.
North Old Kings Road Extension to Matanzas Woods Parkway, 19 percent done: Asphalt was installed on the new section of roadway adjacent to the old roadway at the intersection of Old Kings Road and Forest Grove. (Not in the Dec. 4 update.)
Old Kings Road Force Main 96 percent done:: February 11, 2016 night work with lane closure and tank trucking for the south end force main tie-in to the 12″ pipe from the South and the 12″ pipe from Town Center. The new
16″ force main and the 8″ old main were connected to the old Pump Station north of Lehigh Canal.
Island Walk Shopping Center Phase 2, 26 percent done: February 15, 2016 a 10″ core was made into the existing manhole for the sewer lateral for the 2 lots facing Palm Coast Parkway. (GoToby has a construction permitting progress report here.)


Road and Interstate Construction:
Forest Grove Drive connection to Palm Harbor Parkway to be closed starting Dec. 18: Effective Friday, Dec. 18, the City of Palm Coast will be closing the Forest Grove Drive connection to Palm Harbor Parkway. This road closure is required as part of construction operations for the Palm Harbor Parkway extension, which is currently under construction. Palm Harbor is being realigned and extended to connect directly with Matanzas Woods Parkway where it intersects with Old Kings Road. Message boards will be placed to advise motorists and other travelers of the upcoming change, and a public meeting has already been held for residents living in that area. Both the Palm Harbor extension and a separate extension of Old Kings Road are being built in preparation for the new Interstate 95 interchange to open next June at Matanzas Woods Parkway. As part of the projects, traffic patterns around Matanzas High School will be changing. One goal is to turn Forest Grove Drive back into a residential street as it was originally intended to be. The upcoming road closure of the Forest Grove Drive connection to Palm Harbor Parkway is part of that project. Forest Grove will be turned into a cul de sac on that end. Once the separate Old Kings Road extension is completed, in June 2016, the Forest Grove Drive access to the high school will be closed because it will no longer be needed. Instead, motorists and other travelers will get to Matanzas High School via the new signalized intersection at Matanzas Woods, Palm Harbor and Old Kings. For more information, please contact Palm Coast Communications Manager Cindi Lane at 386-986-3708 or [email protected]


Sheng Cai plays Triana by Albeniz
Sheng Cai Performs Triana by Albeniz
Previous Codas: