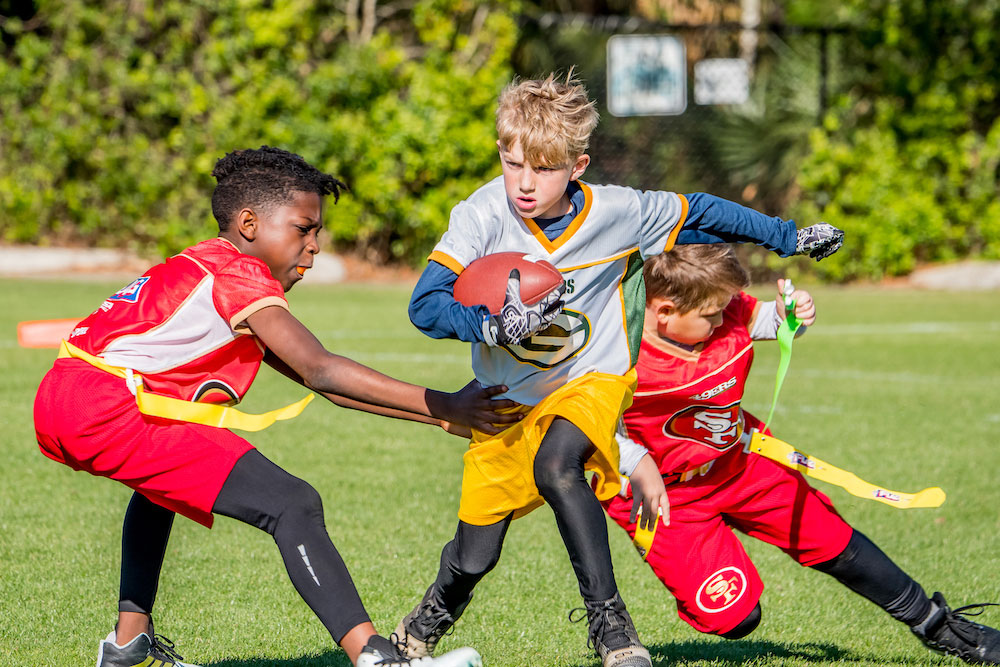 Today: Partly cloudy, high in the mid-70s, Low in the 50s. See the latest National Weather Service-Jacksonville Briefing here.
Today's document from the National Archives and the Astronomy Picture of the Day.
Today's National Commemorations.
Today's tides: at the beaches, at the Intracoastal Waterway.
Drought Index: 225
Global Warming: The daily carbon count.
Today's word: makepeace.
The Live Community Calendar
Today's jail bookings.
Today's Briefing: Quick Links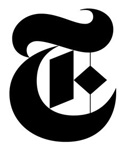 "The Dutch can reach consensus on painful social questions because they've spent the last thousand years working cooperatively to build dikes; the climate accord adopted last year came after a full year of discussion among representatives of all interest groups. That's not how American democracy works, and especially so in recent years. We allow those interest groups to wage a pitched battle using all the money and influence they can muster against one another. Legislation emerges only after a war of attrition. That's a very self-defeating way of doing business when all parties must be called on to sacrifice. At some point, presumably, things will get so bad that President Ocasio-Cortez manages to ram a green-enough new deal through Congress. Then we'll adjust our thermostats and go two-thirds vegan the same way we got used to the chaos and tedium of airport security check-ins: We'll have no choice."
–James Traub, from a New York Times column, "Our 'Pursuit of Happiness' Is Killing the Planet," March 8, 2020.
Previously:
A Vietcong infantryman | Property v. minorities | Originalism | Liberty v. fatality | Blanche Gardin | Poe's old age | Whose Christian tradition? | The real socialists | Roberto Bolaño | WSJ v. China | GOP radicals | Evolution accidents | Xenophobia is us | Washington | Birches | Mindcraft | Disillusion | Husband and wife | Marriage Survivor | Sir's rudeness | Missing information | Executions | Something to live for | Worrying about Jesus | Norilsk

Note: all government meetings noticed below are free and open to the public unless otherwise indicated. Many can be heard or seen live through each agency's website.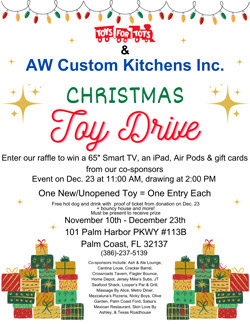 The Flagler County Land Acquisition Committee meeting is cancelled. The committee was to meet at 3:30 p.m. at the Government Services Building, First Floor Conference Room, 1769 E Moody Blvd., Bldg 2, Bunnell. The committee is an advisory board to the county commission on the acquisition and management of environmentally sensitive lands, recreation, and water recharge areas. The committee is scheduled to meet once a month, but seldom does.
The Flagler County Library Board of Trustees meets at 4:30 p.m. in the Doug Cisney Room at the main library, 2500 Palm Coast Parkway. See minutes and agendas here.
The Bunnell City Commission meets at City Hall at 7 p.m., Commission Chamber, City Hall Building 3, 201 West Moody Boulevard. See all agendas and background materials here. County Manager Jerry Cameron is expected to present an update on the Sheriff's Operations Center plans in Palm Coast and Bunnell. Listen to the meetings here.
Palm Coast Alateen Sereniteen and Al-Anon meetings: Alateen, part of Al-Anon Family Groups, is for teens bothered by someone else's drinking. The group meets at 8 p.m. every Monday at Advent Health, 60 Memorial Medical Parkway, Palm Coast, at the south entrance, in meeting room D. Al-Anon meets at the same time. For more information about Alateen or Al-Anon, call toll free 1-888-4AL-ANON, or visit www.al-anon.org. Note: All Alateen meetings are only open to teenagers who have been affected by another person's drinking. For AA and NA meetings in Palm Coast, Flagler Beach and Bunnell, go here.
The Bunnell Elementary School Advisory Council and PTO meet at 5 p.m. in the school's media center. School Advisory Councils are composed of principals, teachers, educational support personnel, parents, students, local business representatives, and community members. It is a group intended to represent the broad school community and those persons closest to the students who will share responsibility for guiding the school toward continuous improvement. Bunnell's SAC is chaired by Michelle Brito and vice-chaired by Carmen Stanford. See the website here.
Navy Bombing in the Ocala National Forest: Navy training schedules indicate that inert and live bombing will take place at the Pinecastle Range Complex located in the Ocala National Forest this week. Bombings at times can be heard in Flagler-Palm Coast. The bombings are scheduled as follows:
Tuesday: 8 a.m. to 1 p.m. – Live
2 p.m. to 6 p.m. – Inert
Wednesday: noon to 5:15 p.m. – Inert
Thursday: 4 p.m. to 5:15 p.m. – Inert
During bombing periods wildlife may be temporarily displaced. Use extra caution when driving through the Ocala National forest and surrounding areas. Secure any items around your residence that could attract wildlife. Always be mindful of larger animals including black bears and practice bearwise measures. The telephone number for noise complaints is 1-800-874-5059, Fleet Area Control and Surveillance Facility, Jacksonville, Fla. For additional information, call (904) 542-5588.
Blood Donations: The Big Red Bus will be at the following locations this week (schedule your donation by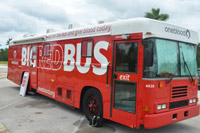 going to the website and entering a Palm Coast zip code, then locating one of the venues below):
Monday: Flagler County Chamber of Commerce, 20 Airport Road, Palm Coast, 9 a.m. to 2 p.m.
Tuesday: Gamble Rogers State Park, 3100 South Oceanshore Boulevard, Flagler Beach, 11 a.m. to 2 p.m.
Tuesday: Walmart, 174 Cypress Point Parkway, Palm Coast, 11 a.m. to 4 p.m.
Tuesday: Banfield Pet Hospital, 5270 State Road 100 (Target Shopping center), Palm Coast, 3 to 6 p.m.
Thursday: Starbucks at Target, 5100 State Road 100 (Target shopping center), Palm Coast, 10 a.m. to 4 p.m.
Thursday: Winn-Dixie, 1260 West Palm Coast Parkway, 11 a.m. to 5 p.m.
Friday: Dunkin Donuts, 1310 Palm Coast Parkway SW, noon to 5 p.m.
Saturday: Dunkin Donuts, 5 Old Kings Road 9 a.m. to 2 p.m.

Jail Bookings and Last 24 Hours' Incidents in Flagler, Palm Coast, Flagler Beach, Bunnell
Sources: Flagler County Sheriff's Office, Flagler Beach Police Department, Bunnell Police Department. This is Flagler County's only comprehensive, one-stop compilation of all local law enforcement's daily day and night shift commanders' reports.

In Florida and in State Government:
Note: Some proceedings below can be followed live on the Florida Channel. Most legislative proceedings can be followed through the Senate or House websites.

SENATE HOLDS FLOOR SESSION: The Senate will hold a floor session and could take up numerous issues, including a proposal (SB 7040), sponsored by Sen. Manny Diaz Jr., R-Hialeah, that is designed to bolster school safety. Also, the Senate could pass a measure (SB 664), sponsored by Sen. Tom Lee, R-Thonotosassa, about employers using the federal E-Verify system to check the immigration status of new hires. (Monday, 10 a.m., Senate chamber, the Capitol.)
HOUSE HOLDS FLOOR SESSION: The House will hold a floor session and could take up a variety of issues, including a proposal (HB 7067), filed by Education Chairwoman Jennifer Sullivan, R-Mount Dora, that would expand school-voucher programs. Also, it could pass a measure (HB 1193), sponsored by Rep. Blaise Ingoglia, R-Spring Hill, that would eliminate or reduce regulations on a variety of professions. (Monday, 10:30 a.m., House chamber, the Capitol.)
CORONAVIRUS RESPONSE DISCUSSED: U.S. Rep. Debbie Wasserman Schultz, D-Fla., and U.S. Rep. Ted Deutch, D-Fla., will hold a roundtable discussion about the coronavirus, including a congressional package responding to the outbreak of the disease. (Monday, 9:30 a.m., Nova Southeastern University, Health Professions Building, 3200 South University Dr., Davie.)
FELONS' VOTING RIGHTS AT ISSUE: U.S. Rep. Charlie Crist, D-Fla., will hold a discussion about efforts to restore the voting rights of felons who have completed their sentences. The discussion will include topics related to a 2018 constitutional amendment that restored felons' rights. (Monday, 10 a.m., Childs Park YMCA, 691 43rd St. South, St. Petersburg.)
DEER DISEASE TARGETED: The Florida Fish and Wildlife Conservation Commission will continue a series of meetings seeking feedback on a draft rule that would prohibit the importation or possession of deer carcasses or certain parts of deer from outside the state in an effort to reduce the risk of chronic wasting disease in Florida. (Monday, 6 p.m., Hampton Inn, 141 Park Ave., Orange Park.)
–Compiled by the News Service of Florida and FlaglerLive

"Only Eight Countries Have Full Equal Rights for Women: There are only eight countries in the world which offer full legal protections to women, according to the report Women, Business and the Law 2020, recently published by the World Bank. Belgium, France, Denmark, Latvia, Luxembourg, Sweden, Canada and Iceland were the only ones offering full equal rights for men and women, at least from a legal perspective. 87 countries out of the world's 194 ranked at 80 percent or above, up from 80 in 2019. Saudi-Arabia which came in last in 2019 has improved its score majorly following new laws implemented in the country and now ranked 131th at 70 percent. The last place in the 2020 ranking went to Yemen (26.3 percent), ahead of Sudan (26.9 percent)."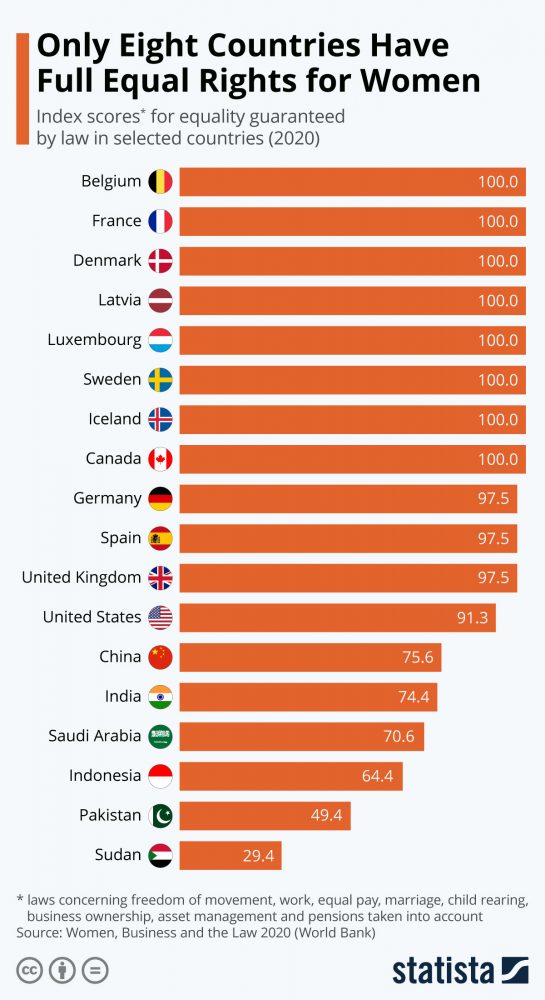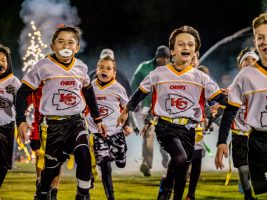 Mad Dogs Palm Coast Registration: Registration for the Spring season is open now and will run until March 13 Cost of the league is $125/season, but discounts are provided to families with multiple children, coaches, team coordinators, first responders, teachers and military families. Call for more info, 386-597-0215. In addition to players, Mad Dogs is also actively seeking volunteers for coaching and team coordinators, as well as league sponsors and partnership opportunities. Mad Dogs Flag Football is a non-contact, competitive football league for both boys and girls, ages 5 – 15, learn proper football concepts and techniques in a no-tackle, kid-friendly environment. In addition to learning good football skills, our coaches instill the importance of being a team player, displaying good sportsmanship, having a strong work ethic, developing leadership skills and being committed to a goal.
Through April 4, Palm Coast Mayor's 90/90 Challenge: Get outdoors and get active – join us for the Mayor's 90/90 Challenge! The challenge is to move at least a mile a day for the 90 days from Jan. 6 to April 4. You can choose your own form of exercise. Log in to Palm Coast Connect and record your progress throughout the month. Everyone who completes the Challenge will receive a prize. Share your progress along the way on social media using #Mayors9090 and #ConnectToFitness. More info: www.palmcoastconnect.com and 386-986-2323.

The Live Calendar is Flagler County's and Palm Coast's most complete, detailed and searchable community calendar of events, including culture, the performing arts, theater, government, the courts and justice system and a lot more. If you're not listed here, you're not getting the visibility you deserve. To include your event, please fill out this form. Any other issues, email the editor.
[ai1ec view="agenda"]

Keep Up with Donald Trump's attacks on the press through the ACLU's running tab here.
Keep Up with mass shootings in a running database here.