Weekend Briefing: Cracker Day Rodeo, Motown Madness for Carver Gym, Newman's Stations of the Cross
FlaglerLive | March 25, 2016
Weekend: Friday, Mostly cloudy. Chance of showers and slight chance of thunderstorms in the morning…then showers likely and chance of thunderstorms in the afternoon. Highs in the lower 80s. Southwest winds 5 to 10 mph. Chance of rain 60 percent. Tonight: Mostly cloudy with a 40 percent chance of showers and thunderstorms. Lows in the mid 60s. South winds 5 mph. Details here.
Today's fire danger is moderate. Flagler County's Drought Index is at 163.
Today's tides: at the beaches, at the Intracoastal Waterway.
Today's document from the National Archives.
The OED's Word of the Day: kryptonite, n..
The Live Community Calendar
Today's jail bookings.
Today's Briefing: Quick Links


Note: all government meetings noticed below are free and open to the public unless otherwise indicated. Many can be heard or seen live through each agency's website.
Closing note: City offices in Flagler Beach, Palm Coast and Bunnell and county government will close Friday in observance of Good Friday. The public library will also be closed. Flagler County schools are closed for students, but it's a teacher planning day.

Saturday: 61st Annual Cracker Day Rodeo, Bull Riding, Bronc Riding, calf roping, barrel racing, pole bending, chicken chase for kids, boot chase for kids. Full Rodeo event. Tickets are $10 entry and includes your BBQ Beef lunch. BBQ will starting serving lines at 11 a.m. Flagler County Fairgrounds, 150 Sawgrass Road Bunnell.
Friday-Saturday Eggstravaganza: Because of this weekend's forecast for rainy weather, the City of Palm Coast is canceling the Teen Flashlight Egg Hunt on Friday, March 25, and making major changes to the Eggstravaganza on Saturday, March 26. Instead of holding the Eggstravaganza egg hunt outdoors in Central Park on Saturday, families are invited to come to Palm Coast City Hall to receive candy-filled eggs and to get FREE pictures with the Easter Bunny. The event will be 10 a.m. to 1 p.m. Saturday in the Community Wing at City Hall, 160 Lake Ave. City Hall is adjacent to Central Park.
Saturday Motown Madness, a fund-raiser concert for Carver Gym and the George Washington Carver Foundation,, featuring the band Traces of Gold. Tickets are $50, includes dinner and music, 6 to 10 p.m. at the the G.W. Carver Community Center, 201 East Draine Street, Bunnell. Tickets and information: Cheryl Massaro, 386-437-7540, extension 5101. See the flier below.
Sunday: Easter Bunny Hunt Join us at the park for a fun Easter Bunny Hunt! The hunt will take place on the nature trail, starting at 10 a.m. An Easter Bunny will be hidden three times and three prizes will be awarded. Children must be accompanied by an adult. Registration requested at https://www.eventbrite.com. Please contact Celena at 386-517-2086 for more info. Gamble Rogers Memorial State Recreational Area at Flagler Beach.


Updated jail bookings and day and night shift incident summary reports are available here.
Flagler Beach Commission Denounces A1A Committee's Plan for Signs on Scenic Road: City commissioners angrily and unanimously rejected a plan by the A1A Scenic group, already under way, to install eight "directional" signs in the city without city involvement. Not a single resident spoke in favor of the plan. A1A Committee members pledged to redraw the project.
Kimberle Weeks Makes a Court Appearance In Hearing That Illustrates Extent of Secret Recordings: Kimberle Weeks, the former Flagler County elections supervisor, was in court for the latest in a series of still-inconclusive pre-trial hearings on the 12 felony charges she faces from her last months in office, which she resigned in January 2015.
Palm Coast's Karl Westgate, 19, Killed in Prison 7 Weeks After Sentence for Child Rape: Karl Westgate, the 19-year-old Palm Coast resident sentenced last summer to 25 years in prison for molesting an 11-year-old girl, was killed in prison 48 days after his incarceration, and five weeks after writing a Flagler County judge to say that his plea had been coerced, and that he wanted his case re-opened.
Flagler County Supportive of Broadening Discrimination Protection in Housing for LGBT: County Commission Chairwoman Barbara Revels proposed the amendment to the county's housing ordinance at the end of a meeting Monday, testing her colleagues' positions on the issue. None disagreed.


Note: Most proceedings below can be followed live on the Florida Channel.

Judges take up redistricting: A three-judge panel will hear arguments in U.S. Rep. Corrine Brown's battle against a redistricting plan that would force her to run in a dramatically reshaped district stretching across part of North Florida. Brown argues that the redrawn district, which stems from a lengthy legal battle over the state's congressional map, violates the federal Voting Rights Act. (Friday, 9 a.m., United States Courthouse, 111 North Adams St., Tallahassee.)
Unemployment report: The Florida Department of Economic Opportunity is expected to release February unemployment numbers. (Friday, 10 a.m.)
–Compiled by the News Service of Florida and FlaglerLive


In Coming Days in Palm Coast and Flagler:
Click on the links for more details: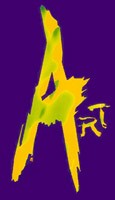 ♦ March 29: Museum curator Christina Katsolis, photographer A.J. Neste and architect Sean Palmer speak to students at Flagler Palm Coast High School starting at 11:50 a.m. at the Flagler Auditorium as part of Art Works, a Flagler County Art League-sponsored program for high school students interested in a career in the arts. The art league worked with the art department faculty to bring this new program to FPC students to learn about a variety of careers from artists, all former FPC students, who have turned their love of the arts into successful careers. Following formal presentations by each artist, students will have the opportunity to meet with the artists in small groups. Parents, city and county government leaders and school board members have been invited to attend the program.
♦ March 28: Campaign kick-off for Tom Bexley, currently the deputy Flagler County clerk of court, running to be the clerk in place of the retiring Gail Wadsworth, though Bexley, a Republican, so far has no opposition, either in the primary or from Democrats. The kick-off and fund-raiser is scheduled for 5 p.m. at the Black Cloud Saloon, 2551 North State Street, Bunnell.
♦ March 30: Resumption and conclusion of a hearing in the case of William Merrill, who is serving a 25-year prison sentence for manslaughter in the shooting death of his wife with an AK-47 in Palm Coast in February 2012. He is contesting his sentence. 2 p.m. Courtroom 401 before Circuit Judge Matthew Foxman.
♦ March 30-April 2: Florida Future Problem Solvers State Competition, to be attended by four to five Flagler County schools, at Doubletree Orlando Seaworld, 10100 International Drive, Orlando.
♦ April 1: The Friends of the Library of Flagler County celebrate the annual April Poetry Month by acknowledging the 2016 presidential election year. Poems by presidents or about presidents of the United States, from Washington to Obama, will be presented at 1 p.m. in the Doug Cisney Room and appropriate refreshments–that is, alas, no booze, no matter how drunk Nixon could get–will be provided by the Hospitality Staff of the Friends.
♦ April 2: Cheer at the Pier, a fund-raiser for the Flagler Beach Historical Museum, from 3 to 6 p.m. Call Virginia Giaramita for information at 386/299-8892.
♦ April 3: The Chamber Players of Palm Coast, under the direction of Paige Dashner Long, will present a beautiful concert at Palm Coast United Methodist Church, performing works by Haydn, Mozart, and Abel. This concert is free and open to all. will also include a special appearance by the Harmony Chamber Orchestra, the advanced orchestra from the Flagler Youth Orchestra Program, directed by Sue Cryan. At the end of the concert, the two orchestras will join together to perform Haydn's delightful Toy Symphony, complete with toy drum, ratchet, cuckoos, nightingales, quails, triangles and more. 3:30 p.m. at at Palm Coast United Methodist Church, 5200 Belle Terre Parkway. Details here.
♦ April 6: Moody Boat Launch to close April 6 through May 20 for improvements. Click for details.


♦ April 6: The Flagler County Republican Club hosts three speakers: U.S. Rep. Ron DeSantis, running for U.S. Senate (to replace Marco Rubio), State Sen. Travis Hutson and Rep. Representative Paul Renner, who are running for re-election. The meeting is scheduled for 6 p.m. at the Palm Coast Community Center, 305 Palm Coast Pkwy NE, Palm Coast. Registered Republicans, club members and their guests are invited to attend. A Q&A session will follow providing an opportunity for in-depth discussion. For more information, email Flagler County Republican Club President, Wes Priest, wes.priest@flaglergop.org or call 386-986-0317.
♦ April 6-10: Flagler County Fair, at the county fairgrounds, 150 Sawgrass Road, Bunnell. lots of rides, games, food, fun, shows, 4H and FFA exhibits, livestock shows and auction. Enter to win in the Home and Family Division (canning, baking, sewing, quilting) Art Division and Shoe Box Floats, and the Rock 'n RibFest the last three days of the fair.
♦ April 7: Tea At Tiffany's is the theme this year for an afternoon tea benefiting Arts In Education at the Flagler Auditorium from 3 to 5:30 p.m. This event will take place center stage for all to experience what it's like to look out at the auditorium from a performer's vantage point. The food will be prepared by Palm Coast High School's culinary students. Arts in Education helps support children in our community with scholarships, band camps, instruments needed, as well as other vital business skills. Ticket are $50 and can be purchased by clicking here. High tea attire is recommended.
♦ April 7-10: Rock'n RibFest at the Flagler County Fair: The annual event, sponsored by Flagler Broadcasting (owner of WNZF and Beach 92), presents a weekend of music, food and fun. County Fairgrounds, 150 Sawgrass Road, Bunnell.
♦ April 12: Anjali Anabel Tomerlin, a third grader at Imagine School at Town Center in Palm Coast who's written and illustrated her first book, will hold a book-signing at the Flagler Beach Public library from 4 to 6 p.m.
♦ April 13: Public Safety Coordinating Council meeting at 8:45 a.m., Emergency Operations Center, Bunnell.
♦ April 15: The Florida Ethics Commission will take up an administrative law judge's recommendation in the ethics case against Flagler County Sheriff Jim Manfre. 9 a.m.
♦ April 16: Flagler Beach will hold a victims' rights memorial at sunrise. The memorial ceremony honors victims and their advocates. It will be held at the end of the iconic pier. Please contact Victim Advocate Donna Kearney with any questions about the memorial at 517-2020.
♦ April 26: Sentencing of Waldemar Rivera at 1:30 p.m. in Courtroom 401, Flagler County Courthouse, before Judge Matthew Foxman. Rivera was found guilty on March 23 after a two-day trial of raping his then-13-year-old step-daughter two years ago. He faces up to 30 years in prison. He had declined a plea that would have netted him 10 years, and declined a judge's advice, after the first day of trial, to consider taking a plea.


Our responses – and our narratives about terror – are all too often about us versus them https://t.co/7X7piqHus1 pic.twitter.com/KDLYPersgd

— New Statesman (@NewStatesman) March 24, 2016
One year after Yemen's civil war began, millions of people are still struggling to survive https://t.co/o10WerYZ5O pic.twitter.com/NJI6H9s3B1

— Al Jazeera English (@AJEnglish) March 24, 2016
#Israel: Suspected extrajudicial execution of Palestinian by Israeli soldier caught on film. https://t.co/3AiAXA4SKr pic.twitter.com/Sm1NSZrT2h

— AmnestyInternational (@amnesty) March 24, 2016
Awful video showing IDF shooting of an unarmed, motionless youth in Hebron has surfaced today. Sad for his family. pic.twitter.com/H5ceexUkJh

— JewishVoiceForPeace (@jvplive) March 24, 2016
Feeling stressed about Trump's prospects of winning the presidency? Look at this map: https://t.co/F4L5xCyOUP pic.twitter.com/qEJQCC3FMd

— New Republic (@NewRepublic) March 24, 2016
Photographer Christopher Payne spent 6 years documenting the decay of state mental hospitals https://t.co/1M1N3Cb7Eb pic.twitter.com/vhIXd6zQyd

— NY Review of Books (@nybooks) March 24, 2016


Palm Coast Construction and Development Progress Reports
The following is an update of ongoing permitting, construction and development projects in Palm Coast, through March 9:
<![if !IE]><![endif]>


Road and Interstate Construction:
Moody Boat Launch to close April 6 through May 20 for improvements: Flagler County's Moody Boat Launch will be closed April 6 through May 20 for improvements. "The scheduled upgrade will enhance the launch's usability in a number of ways," said Heidi Petito, Director of General Services. "The new system provides for ADA (Americans with Disabilities Act) compliance, minimizes docking difficulties caused by fluctuating tides, and new lighting will promote boater safety and security." The closure includes the Moody Boat Launch– located at 825 Moody Lane in Flagler Beach– the parking area, restroom, and dockage on the Matanzas River. It does not affect Betty Steflik Preserve and boardwalk. The scope of work includes dredging 1,650 yards of silt from the launch basin, thus improving navigability. The adjacent wooden docks will be replaced with an aluminum floating dock and gangway system. Additionally, the existing restroom will be replaced with an ADA compliant facility. Moody Boat Launch provides public access to the Intracoastal on the east shore, just south of SR100. The closest alternative boat launches are located at Herschel King Park on the west side of the river at 1000 Grady Prather Jr. Cove, Palm Coast, and Bing's Landing on the east shore at 5862 N. Oceanshore Blvd. in Palm Coast.
Forest Grove Drive connection to Palm Harbor Parkway to be closed starting Dec. 18: Effective Friday, Dec. 18, the City of Palm Coast will be closing the Forest Grove Drive connection to Palm Harbor Parkway. This road closure is required as part of construction operations for the Palm Harbor Parkway extension, which is currently under construction. Palm Harbor is being realigned and extended to connect directly with Matanzas Woods Parkway where it intersects with Old Kings Road. Message boards will be placed to advise motorists and other travelers of the upcoming change, and a public meeting has already been held for residents living in that area. Both the Palm Harbor extension and a separate extension of Old Kings Road are being built in preparation for the new Interstate 95 interchange to open next June at Matanzas Woods Parkway. As part of the projects, traffic patterns around Matanzas High School will be changing. One goal is to turn Forest Grove Drive back into a residential street as it was originally intended to be. The upcoming road closure of the Forest Grove Drive connection to Palm Harbor Parkway is part of that project. Forest Grove will be turned into a cul de sac on that end. Once the separate Old Kings Road extension is completed, in June 2016, the Forest Grove Drive access to the high school will be closed because it will no longer be needed. Instead, motorists and other travelers will get to Matanzas High School via the new signalized intersection at Matanzas Woods, Palm Harbor and Old Kings. For more information, please contact Palm Coast Communications Manager Cindi Lane at 386-986-3708 or clane@palmcoastgov.com.


Barnett Newmans Stations of the Cross paintings to the music of Explosions in the Sky "Your Hand in Mine"
Previous Codas: