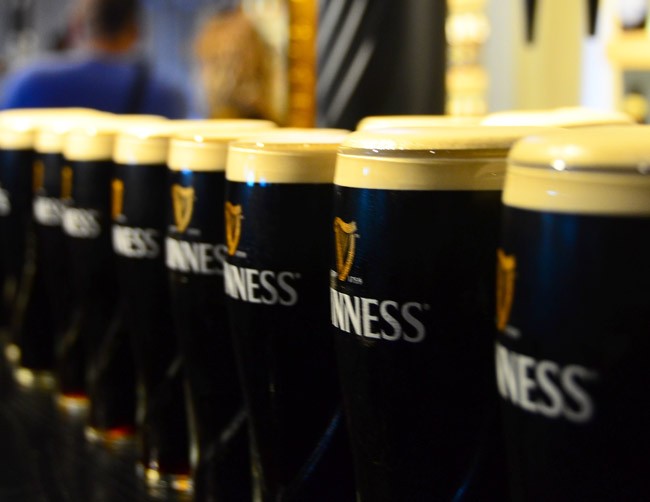 Today: Partly cloudy in the morning…then mostly cloudy with scattered showers and thunderstorms in the afternoon. Highs in the lower 80s. West winds 5 to 10 mph. Chance of rain 40 percent. Tonight: Partly cloudy with chance of showers and slight chance of thunderstorms. Lows in the lower 60s. West winds 5 mph. Chance of rain 30 percent. Details here.
Today's fire danger is moderate. Flagler County's Drought Index is at 191.
Today's tides: at the beaches, at the Intracoastal Waterway.
Today's document from the National Archives.
The OED's Word of the Day: auteur, n. and adj..
The Live Community Calendar
Today's jail bookings.
Today's Briefing: Quick Links


Note: all government meetings noticed below are free and open to the public unless otherwise indicated. Many can be heard or seen live through each agency's website.
No school: Flagler County schools are on spring break all week.
St. Patrick's Day Leprechaun Hunt: The hunt will take place on the nature trail at Gamble Rogers Memorial State Recreational Area, 3100 S. Oceanshore Blvd., Flagler Beach. A leprechaun will be hidden three times and three prizes will be awarded. Children must be accompanied by an adult. Registration requested here. at https://www.eventbrite.com. Contact Celena at 386-517-2086 for more information. (10 a.m.-5 p.m.)
The Florida History Book Club, which meets to discuss books by Florida authors or about Florida history, meets at the Flagler Beach Public Library at 1 p.m.
Road Caution: The Florida Highway Patrol was monitoring a wildfire late Wednesday in the area of State Road 19 south of Pinellas Road, which may affect roadways in Putnam County. Motorists are encouraged to use caution when traveling in these areas. Visibility may deteriorate quickly due to smoke/fog type conditions, especially during the night time and early morning hours. Motorists are reminded to reduce their speed as necessary to avoid a collision and utilize their low beam headlights in order to adapt to changing weather conditions.
Upcoming: Motown Madness: A March 26 fund-raiser for the G.W. Carver Community Center in Bunnell. See the flier below for details.


Updated jail bookings and day and night shift incident summary reports are available here.
In a Child-Rape Case, Fair Questions Are Weighed Against Inadmissible Evidence: To what extent, if any, is a rape victim's sexual history relevant in her alleged assailant's trial? And are the victim's descriptions of the incident to two people in the immediate aftermath of the alleged attack admissible evidence at trial, or inadmissible hearsay? Those two questions were the focus of a hearing this morning before Circuit Judge Matthew Foxman at the Flagler County Courthouse. The answers to the questions were central to the strategies of the prosecution and the defense in the trial of Waldemar Rivera, the 36-year-old former R-Section resident of Palm Coast accused of raping his 13-year-old step-daughter the evening of May 11, 2014.
Full Funding Restored to Flagler's Adults With Disabilities Program, a Big Victory for District: On Monday, after district officials spent months lobbying legislators, school officials found out that the full $545,000 appropriation they'd lost last year was restored. It will enable the district to again double enrollment in the Adults with Disabilities' Step Up program starting July 1. It'll be double the new start for the Step Up program, which will also be moving from its current location near the Corporate One building on Palm Coast Parkway to a facility adjacent to the campus of Flagler Palm Coast High School, near the administrative offices of the Flagler Technical Institute—the district's adult education division that runs the Adults with Disabilities program.
Gov. Scott's $256 Million in Vetoes Include Palm Coast's $200,000 Wellfield Project: Palm Coast is going ahead with its wellfield expansion regardless, as it is compelled by changes affecting Water Treatment Plant 2 on Citation Boulevard, which needs new wells.
Hutson family puts huge parcels of land in southern St. Johns County on the market: "The parcels that make up more than 8,000 acres are now for sale in an area that has been used mostly for silviculture, agriculture and outdoor recreation. The property is known as the Hutson Ranch, owned by local developer David Hutson," theRecord reports.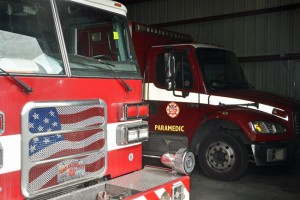 Palm Coast Floats New Rescue System in Name Of "Efficiency," But County Sees Many Flaws: For almost a year, Palm Coast—and particularly Mayor Jon Netts—has been on a mission to change the way ambulance services are provided in the city. The city has not put forth a plan to do just that. But it'll go nowhere unless county government agrees. And county government, along with the firefighters' unions of both city and county departments, are opposed.
Gov. Rick Scott, Likening Himself to "Businessman Outsider," Endorses Donald Trump: The endorsement was as much a plea for party unity as another signal from Trump that he is open to Trump's invitation as his vice president nominee.


Note: Most proceedings below can be followed live on the Florida Channel.

The university system's Board of Governors will meet after holding committee meetings earlier in the day. (Committee meetings start at 8:30 a.m., University of West Florida, Pensacola.)
Planned Parenthood volunteers will deliver petitions to Gov. Rick Scott's office in opposition to a wide-ranging bill (HB 1411) that would place additional regulations on abortion clinics. Lawmakers passed the bill during the legislative session that ended last week. (10 a.m.)
The Florida Supreme Court is expected to release its weekly opinions at 11 a.m.
Former Congressman Allen West will be the keynote speaker during the Walton County Republican Party's Lincoln Day Dinner. (6 p.m., Sandestin Beach Golf Resort & Spa, Miramar Beach.)
–Compiled by the News Service of Florida and FlaglerLive


In Coming Days in Palm Coast and Flagler:
Click on the links for more details: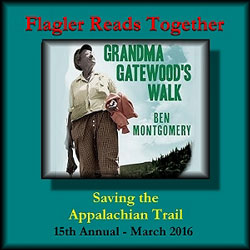 ♦ March 18: Flagler Reads Together featured event: The documentary "Trail Magic: The Grandma Gatewood Story," will be shown at the Flagler County Library at 2 p.m., in the library meeting room. Flagler Reads Together's focus this year is 'Grandma Gatewood's Walk,' the biography of Emma Gatewood who, in 1955, was the first woman to hike the entirety of the Appalachian Trail solo. She was 67. See below for more details.
♦ March 24: Stewart-Marchman-Act Behavioral Healthcare and the Stewart-Marchman-Act Foundation at 5 p.m. will dedicate the playground at WARM at the Vince Carter Sanctuary in memory of Joan M. Kelly, a longtime Daytona Beach resident and WARM supporter on March 24. Kelly passed away on July 31, 2015. Refreshments will be provided by the WARM Culinary Arts Program. WARM is a long-term residential treatment program for women exhibiting symptoms of drug and alcohol dependence, with slots designated for those women who are pregnant, post-partum, or parenting young children. The women live on campus in a therapeutic and supportive environment. Those with children are able to have their children (under the age of six) in residence with them. Older children can visit overnight with their mothers on site on weekends.
♦ March 24: Eggs & Issues Breakfast featuring County Administrator Craig Coffey and three county department heads involved in economic development: Airport Director Roy Sieger, Economic Development Director Helga van Eckert, and Tourism Director Matt Dunn. The breakfast is sponsored by the Flagler County Chamber of Commerce. The cost is $20 in advance, $25 at the door. 7:30 a.m.-9:30 a.m., Grand Haven Golf Club, 500 Riverfront Dr., Palm Coast. Seating is limited; reservations are requested by March 21. For reservations, email Jaclyn Miklos or call 386/206-0953.
♦ March 26: Motown Madness, a fund-raiser concert for Carver Gym and the George Washington Carver Foundation,, featuring the band Traces of Gold. Tickets are $50, includes dinner and music, 6 to 10 p.m. at the the G.W. Carver Community Center, 201 East Draine Street, Bunnell. Tickets and information: Cheryl Massaro, 386-437-7540, extension 5101. See the flier below.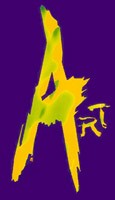 ♦ March 29: Museum curator Christina Katsolis, photographer A.J. Neste and architect Sean Palmer speak to students at Flagler Palm Coast High School starting at 11:50 a.m. at the Flagler Auditorium as part of Art Works, a Flagler County Art League-sponsored program for high school students interested in a career in the arts. The art league worked with the art department faculty to bring this new program to FPC students to learn about a variety of careers from artists, all former FPC students, who have turned their love of the arts into successful careers. Following formal presentations by each artist, students will have the opportunity to meet with the artists in small groups. Parents, city and county government leaders and school board members have been invited to attend the program.
♦ March 30-April 2: Florida Future Problem Solvers State Competition, to be attended by four to five Flagler County schools, at Doubletree Orlando Seaworld, 10100 International Drive, Orlando.
♦ April 1: The Friends of the Library of Flagler County celebrate the annual April Poetry Month by acknowledging the 2016 presidential election year. Poems by presidents or about presidents of the United States, from Washington to Obama, will be presented at 1 p.m. in the Doug Cisney Room and appropriate refreshments–that is, alas, no booze, no matter how drunk Nixon could get–will be provided by the Hospitality Staff of the Friends.
♦ April 2: Cheer at the Pier, a fund-raiser for the Flagler Beach Historical Museum, from 3 to 6 p.m. Call Virginia Giaramita for information at 386/299-8892.
♦ April 12: Anjali Anabel Tomerlin, a third grader at Imagine School at Town Center in Palm Coast who's written and illustrated her first book, will hold a book-signing at the Flagler Beach Public library from 4 to 6 p.m.
♦ April 13: Public Safety Coordinating Council meeting at 8:45 a.m., Emergency Operations Center, Bunnell.
♦ April 15: The Florida Ethics Commission will take up an administrative law judge's recommendation in the ethics case against Flagler County Sheriff Jim Manfre. 9 a.m.
♦ April 16: Flagler Beach will hold a victims' rights memorial at sunrise. The memorial ceremony honors victims and their advocates. It will be held at the end of the iconic pier. Please contact Victim Advocate Donna Kearney with any questions about the memorial at 517-2020.


Inside SCOTUS nominee Merrick Garland's key role in the Oklahoma City bombing investigation https://t.co/87zHodoSw0 pic.twitter.com/cu7JCg5oRf

— Washington Post (@washingtonpost) March 16, 2016
The latest in the growing animosity between Donald Trump's campaign and the press. https://t.co/WUpPltvov2

— Vox (@voxdotcom) March 16, 2016
Lexington noted that John Kasich would be one to watch in a piece back in 2014 #econarchives https://t.co/G7dSGco0yX pic.twitter.com/1WpGdSKIXK

— The Economist (@EconUS) March 16, 2016
An American student is sentenced to 15 years in prison in North Korea for stealing a sign https://t.co/6PZfEtYUr5 pic.twitter.com/2bY7WRMC32

— The Atlantic (@TheAtlantic) March 16, 2016
Peabody Energy warns of bankruptcy https://t.co/NrjoavjM2i by @Kenwardjr pic.twitter.com/EZqvhUvkZi

— Gazette-Mail (@wvgazettemail) March 16, 2016
STUDY: Memories 'Lost' To Alzheimer's May Be Recoverable… https://t.co/hG9ODBreSQ

— DRUDGE REPORT (@DRUDGE_REPORT) March 16, 2016


Palm Coast Construction and Development Progress Reports
The following is an update of ongoing permitting, construction and development projects in Palm Coast, through March 9:
Click to access permits-construction-march-11-2016.pdf


Road and Interstate Construction:
Forest Grove Drive connection to Palm Harbor Parkway to be closed starting Dec. 18: Effective Friday, Dec. 18, the City of Palm Coast will be closing the Forest Grove Drive connection to Palm Harbor Parkway. This road closure is required as part of construction operations for the Palm Harbor Parkway extension, which is currently under construction. Palm Harbor is being realigned and extended to connect directly with Matanzas Woods Parkway where it intersects with Old Kings Road. Message boards will be placed to advise motorists and other travelers of the upcoming change, and a public meeting has already been held for residents living in that area. Both the Palm Harbor extension and a separate extension of Old Kings Road are being built in preparation for the new Interstate 95 interchange to open next June at Matanzas Woods Parkway. As part of the projects, traffic patterns around Matanzas High School will be changing. One goal is to turn Forest Grove Drive back into a residential street as it was originally intended to be. The upcoming road closure of the Forest Grove Drive connection to Palm Harbor Parkway is part of that project. Forest Grove will be turned into a cul de sac on that end. Once the separate Old Kings Road extension is completed, in June 2016, the Forest Grove Drive access to the high school will be closed because it will no longer be needed. Instead, motorists and other travelers will get to Matanzas High School via the new signalized intersection at Matanzas Woods, Palm Harbor and Old Kings. For more information, please contact Palm Coast Communications Manager Cindi Lane at 386-986-3708 or [email protected]


To Honor St. Patrick's Day, An Excerpt from The End of Joyce's Ulysses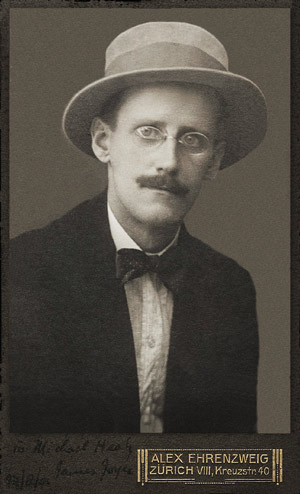 I liked he was going to do immediately if not sooner will you be my man will you carry my can he ought to get a leather medal with a putty rim for all the plans he invents then leaving us here all day youd never know what old beggar at the door for a crust with his long story might be a tramp and put his foot in the way to prevent me shutting it like that picture of that hardened criminal he was called in Lloyds Weekly news 20 years in jail then he comes out and murders an old woman for her money imagine his poor wife or mother or whoever she is such a face youd run miles away from I couldnt rest easy till I bolted all the doors and windows to make sure but its worse again being locked up like in a prison or a madhouse they ought to be all shot or the cat of nine tails a big brute like that that would attack a poor old woman to murder her in her bed Id cut them off him so I would not that hed be much use still better than nothing the night I was sure I heard burglars in the kitchen and he went down in his shirt with a candle and a poker as if he was looking for a mouse as white as a sheet frightened out of his wits making as much noise as he possibly could for the burglars benefit there isnt much to steal indeed the Lord knows still its the feeling especially now with Milly away such an idea for him to send the girl down there to learn to take photographs on account of his grandfather instead of sending her to Skerrys academy where shed have to learn not like me getting all IS at school only hed do a thing like that all the same on account of me and Boylan thats why he did it Im certain the way he plots and plans everything out I couldnt turn round with her in the place lately unless I bolted the door first gave me the fidgets coming in without knocking first when I put the chair against the door just as I was washing myself there below with the glove get on your nerves then doing the loglady all day put her in a glasscase with two at a time to look at her if he knew she broke off the hand off that little gimcrack statue with her roughness and carelessness before she left that I got that little Italian boy to mend so that you cant see the join for 2 shillings wouldnt even teem the potatoes for you of course shes right not to ruin her hands I noticed he was always talking to her lately at the table explaining things in the paper and she pretending to understand sly of course that comes from his side of the house he cant say I pretend things can he Im too honest as a matter of fact and helping her into her coat but if there was anything wrong with her its me shed tell not him I suppose he thinks Im finished out and laid on the shelf well Im not no nor anything like it well see well see now shes well on for flirting too with Tom Devans two sons imitating me whistling with those romps of Murray girls calling for her can Milly come out please shes in great demand to pick what they can out of her round in Nelson street riding Harry Devans bicycle at night its as well he sent her where she is she was just getting out of bounds wanting to go on the skatingrink and smoking their cigarettes through their nose I smelt it off her dress when I was biting off the thread of the button I sewed on to the bottom of her jacket she couldnt hide much from me I tell you only I oughtnt to have stitched it and it on her it brings a parting and the last plumpudding too split in 2 halves see it comes out no matter what they say her tongue is a bit too long for my taste your blouse is open too low she says to me the pan calling the kettle blackbottom and I had to tell her not to cock her legs up like that on show on the windowsill before all the people passing they all look at her like me when I was her age of course any old rag looks well on you then a great touchmenot too in her own way at the Only Way in the Theatre royal take your foot away out of that I hate people touching me afraid of her life Id crush her skirt with the pleats a lot of that touching must go on in theatres in the crush in the dark theyre always trying to wiggle up to you that fellow in the pit at the Gaiety for Beerbohm Tree in Trilby the last time Ill ever go there to be squashed like that for any Trilby or her barebum every two minutes tipping me there and looking away hes a bit daft I think I saw him after trying to get near two stylishdressed ladies outside Switzers window at the same little game I recognised him on the moment the face and everything but he didnt remember me yes and she didnt even want me to kiss her at the Broadstone going away well I hope shell get someone to dance attendance on her the way I did when she was down with the mumps and her glands swollen wheres this and wheres that of course she cant feel anything deep yet I never came properly till I was what 22 or so it went into the wrong place always only the usual girls nonsense and giggling that Conny Connolly writing to her in white ink on black paper sealed with sealingwax though she clapped when the curtain came down because he looked so handsome then we had Martin Harvey for breakfast dinner and supper I thought to myself afterwards it must be real love if a man gives up his life for her that way for nothing I suppose there are a few men like that left its hard to believe in it though unless it really happened to me the majority of them with not a particle of love in their natures to find two people like that nowadays full up of each other that would feel the same way as you do theyre usually a bit foolish in the head his father must have been a bit queer to go and poison himself after her still poor old man I suppose he felt lost shes always making love to my things too the few old rags I have wanting to put her hair up at I S my powder too only ruin her skin on her shes time enough for that all her life after of course shes restless knowing shes pretty with her lips so red a pity they wont stay that way I was too but theres no use going to the fair with the thing answering me like a fishwoman when I asked to go for a half a stone of potatoes the day we met Mrs Joe Gallaher at the trottingmatches and she pretended not to see us in her trap with Friery the solicitor we werent grand enough till I gave her 2 damn fine cracks across the ear for herself take that now for answering me like that and that for your impudence she had me that exasperated of course contradicting I was badtempered too because how was it there was a weed in the tea or I didnt sleep the night before cheese I ate was it and I told her over and over again not to leave knives crossed like that because she has nobody to command her as she said herself well if he doesnt correct her faith I will that was the last time she turned on the teartap I was just like that myself they darent order me about the place its his fault of course having the two of us slaving here instead of getting in a woman long ago am I ever going to have a proper servant again of course then shed see him coming Id have to let her know or shed revenge it arent they a nuisance that old Mrs Fleming you have to be walking round after her putting the things into her hands sneezing and farting into the pots well of course shes old she cant help it a good job I found that rotten old smelly dishcloth that got lost behind the dresser I knew there was something and opened the area window to let out the smell bringing in his friends to entertain them like the night he walked home with a dog if you please that might have been mad especially Simon Dedalus son his father such a criticiser with his glasses up with his tall hat on him at the cricket match and a great big hole in his sock one thing laughing at the other and his son that got all those prizes for whatever he won them in the intermediate imagine climbing over the railings if anybody saw him that knew us I wonder he didnt tear a big hole in his grand funeral trousers as if the one nature gave wasnt enough for anybody hawking him down into the dirty old kitchen now is he right in his head I ask pity it wasnt washing day my old pair of drawers might have been hanging up too on the line on exhibition for all hed ever care with the ironmould mark the stupid old bundle burned on them he might think was something else and she never even rendered down the fat I told her and now shes going such as she was on account of her paralysed husband getting worse theres always something wrong with them disease or they have to go under an operation or if its not that its drink and he beats her Ill have to hunt around again for someone every day I get up theres some new thing on sweet God sweet God well when Im stretched out dead in my grave I suppose 111 have some peace I want to get up a minute if Im let wait O Jesus wait yes that thing has come on me yes now wouldnt that afflict you of course all the poking and rooting and ploughing he had up in me now what am I to do Friday Saturday Sunday wouldnt that pester the soul out of a body unless he likes it some men do God knows theres always something wrong with us 5 days every 3 or 4 weeks usual monthly auction isnt it simply sickening that night it came on me like that the one and only time we were in a box that Michael Gunn gave him to see Mrs Kendal and her husband at the Gaiety something he did about insurance for him in Drimmies I was fit to be tied though I wouldnt give in with that gentleman of fashion staring down at me with his glasses and him the other side of me talking about Spinoza and his soul thats dead I suppose millions of years ago I smiled the best I could all in a swamp leaning forward as if I was interested having to sit it out then to the last tag I wont forget that wife of Scarli in a hurry supposed to be a fast play about adultery that idiot in the gallery hissing the woman adulteress he shouted I suppose he went and had a woman in the next lane running round all the back ways after to make up for it I wish he had what I had then hed boo I bet the cat itself is better off than us have we too much blood up in us or what O patience above its pouring out of me like the sea anyhow he didnt make me pregnant as big as he is I dont want to ruin the clean sheets I just put on I suppose the clean linen I wore brought it on too damn it damn it and they always want to see a stain on the bed to know youre a virgin for them all thats troubling them theyre such fools too you could be a widow or divorced 40 times over a daub of red ink would do or blackberry juice no thats too purply O Jamesy let me up out of this pooh sweets of sin whoever suggested that business for women what between clothes and cooking and children this damned old bed too jingling like the dickens I suppose they could hear us away over the other side of the park till I suggested to put the quilt on the floor with the pillow under my bottom I wonder is it nicer in the day I think it is easy I think Ill cut all this hair off me there scalding me I might look like a young girl wouldnt he get the great suckin the next time he turned up my clothes on me Id give anything to see his face wheres the chamber gone easy Ive a holy horror of its breaking under me after that old commode I wonder was I too heavy sitting on his knee I made him sit on the easychair purposely when I took off only my blouse and skirt first in the other room he was so busy where he oughtnt to be he never felt me I hope my breath was sweet after those kissing comfits easy God I remember one time I could scout it out straight whistling like a man almost easy O Lord how noisy I hope theyre bubbles on it for a wad of money from some fellow 111 have to perfume it in the morning dont forget I bet he never saw a better pair of thighs than that look how white they are the smoothest place is right there between this bit here how soft like a peach easy God I wouldnt mind being a man and get up on a lovely woman O Lord what a row youre making like the jersey lily easy easy O how the waters come down at Lahore
Previous Codas: