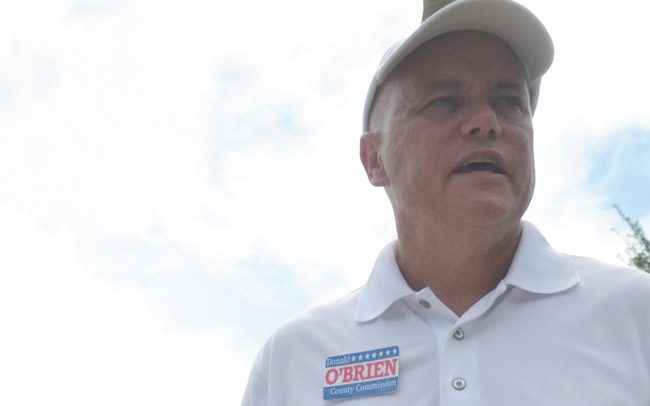 Today: Patchy fog in the morning. Cloudy with a 40 percent chance of showers. Highs in the mid 70s inland…in the lower 70s coast. Northeast winds 10 to 15 mph. Tonight: Cloudy with a 20 percent chance of showers. Lows in the upper 50s. North winds 10 to 15 mph. Details here.
Today's document from the National Archives and the Astronomy Picture of the Day.
Today's tides: at the beaches, at the Intracoastal Waterway.
Drought Index59
The OED's Word of the Day: key-cold, adj. and n..
The Live Community Calendar
Today's jail bookings.
Today's Briefing: Quick Links


Note: all government meetings noticed below are free and open to the public unless otherwise indicated. Many can be heard or seen live through each agency's website.
The Sheriff's daily incident reports and jail bookings are posted here.
In Court: Paul Dykes, who earlier this month was sentenced to two life in prison terms for child rape and related crimes, appears again in court this morning for the prosecution and the defense to discuss the possibility of a plea deal on charges still pending, and on which Dykes had previously been scheduled to go to trial. At 8:45 a.m. before Circuit Judge Dennis Craig in Courtroom 401 at the Flagler County courthouse.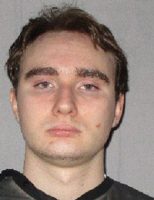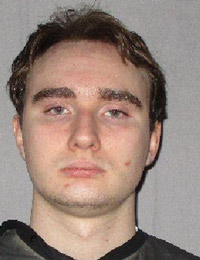 In Court: A pre-trial is scheduled in the case of Nathaniel Shimmel, the 22-year-old Palm Coast man facing a first-degree murder charge and the death penalty if convicted in the stabbing-death of his mother in August 2017. The hearing is scheduled for 9 a.m. before Circuit Judge Dennis Craig in Courtroom 401 at the Flagler County courthouse. He is defended by Ray Warren.
The Flagler County Affordable Housing Committee meets at 8:30 a.m. in the Financial Services Conference Room, 1769 E. Moody Blvd., Bldg. 2, Third Floor, Bunnell.

The Palm Coast City Council meets at 9 a.m. in workshop at City Hall at Town Center. The council will hear a presentation on the latest survey the city conducts with citizens to gauge resident satisfaction or dissatisfaction with city services. The council will discuss approval of the contract to begin construction of the next phase of renovation at Holland Park, which would include among other things a splash park, pickleball courts, three racquetball courts, an exercise fitness area, picnic pavilions and a maintenance building. The current discussion is for approval of $131,000 in two contracts for design work. The full agenda and background here.
Vacation rentals: The House Government Accountability Committee will consider a proposal (HB 773), filed by Rep. Mike La Rosa, R-St. Cloud, that would limit the ability of local governments, including Flagler County, to regulate vacation rental properties. A deregulation bill in the Senate has already cleared two committee.
This is the first hearing for the House bill, which also faces three committee stops. At 3 p.m. Watch here.
The Flagler County Planning and Development Board meets at 6 p.m. in Board Chambers at the Government Services Building, 1769 E. Moody Blvd., Bldg. 2, first floor, Bunnell. The board will hear a request for a special exception for a medical and dental office building at 5182 N. Oceanshore Boulevard in the Hammock.
Flagler County Commissioner Don O'Brien holds a town meeting at 6 p.m. at the Flagler County Public Library, 2500 Palm Coast Pkwy NW, Palm Coast.
Library Black History Month Live Performance by Mary Kelly at 2 p.m. in the Dough Cisney Room. Kelly offers a live performance of "Midnight Train: Harriet Tubman on the Underground Railroad." Everyone is welcome to attend this special event sponsored by the Florida Specific Cultural Project Touring Grant. The library is at 2500 Palm Coast Pkwy NW, Palm Coast.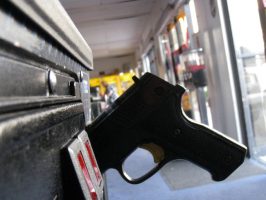 A presentation on Gun Law Basics: Join Volusia County Sheriff Mike Chitwood as he presents an overview of Florida's gun laws, including what you can do to protect yourself. He also will provide an update on the Sheriff's Office and its impact on our communities. From 2 to 3:30 p.m. at Daytona State College's Advanced Technology College's multi-purpose room, 1770 Technology Blvd., Daytona Beach (located ½-mile north of LPGA Blvd. off Williamson Blvd.) The free event is part of Daytona State College Foundation's Wisdom in Senior Education (WISE) program.
School advisory council meetings: The Belle Terre Elementary Advisory Council meets at 4 p.m. in the principal's conference room at the school, The Matanzas High council meets at 6 p.m. in the school's Learning Commons.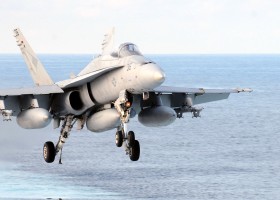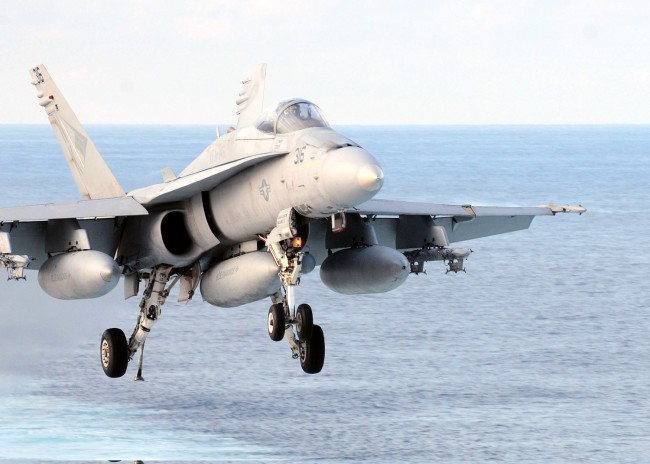 Live and inert bombing: Navy training schedules indicate that live and inert bombing will take place at the Pinecastle Range Complex located in the Ocala National Forest, which may rattle windows in Palm Coast and Flagler County. The schedule is as follows:
Tuesday: 11 a.m. to 11 p.m. – Live/Inert
Wednesday: 8:30 a.m. to 10 a.m. – Inert
Wednesday: 3 p.m. to 5 p.m. – Inert
Thursday: 8:30 a.m. to 10 a.m. – Inert
Friday: 11 a.m. to 11 p.m. – Live/Inert
Saturday: 11 a.m. to 11 p.m. – Live/Inert
Sunday: 11 a.m. to 11 p.m. – Live/Inert
During bombing periods wildlife may be temporarily displaced. Use extra caution when driving through the Ocala National forest and surrounding areas. Secure any items around your residence that could attract wildlife. Always be mindful of larger animals including black bears and practice bearwise measures. The telephone number for noise complaints is 1-800-874-5059, Fleet Area Control and Surveillance Facility, Jacksonville, Fla.
Note: today is the Flagler Class 25 Application Deadline at the Flagler County Chamber of Commerce. $385 for members, $535 for non-members. Call the Chamber at 386-437-0106.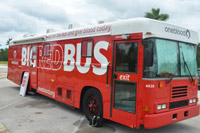 Blood Donations: The Big Red Bus will be at the following locations this week:
Tuesday: Daytona State College's Palm Coast Campus, 3000 Palm Coast Parkway Southeast, from 9 a.m. to 2 p.m.
Thursday: Hammock Beach Resort, 200 Ocean Crest Drive, from 10 a.m. to 3:30 p.m.
Thursday: Metro Diner, Island Walk, 250 Palm Coast Parkway, 10 a.m. to 3 p.m.
Thursday: Walmart, 174 Cypress Point Parkway, from 11 a.m. to 5 p.m.
Friday: Publix at 800 Belle Terre Parkway, 11 a.m. to 5 p.m.
Saturday: Publix at 4950 Belle Terre Parkway, 11 a.m. to 5 p.m.
Sunday: Publix at Palm Harbor, 250 Palm Coast Parkway, 11 a.m. to 5 p.m.

Jail Bookings and Last 24 Hours' Incidents in Flagler, Palm Coast, Flagler Beach, Bunnell
Sources: Flagler County Sheriff's Office, Flagler Beach Police Department, Bunnell Police Department. This is Flagler County's only comprehensive, one-stop compilation of all local law enforcement's daily day and night shift commanders' reports.

A Message From Flagler Beach Government on Dune Walkovers: Effective now, the following Beach Access Stairways or Dune Crossover locations are open for public usage in Flagler Beach: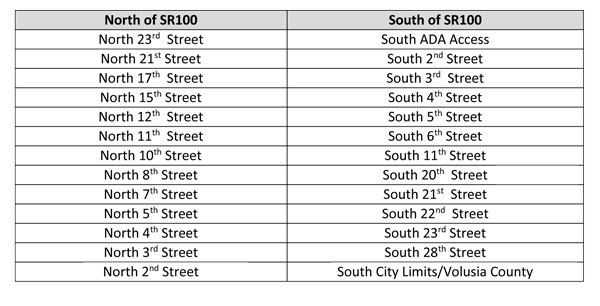 Please utilize the above Beach Access/Dune Crossovers only. Do not walk on or across the Sea Dunes to prevent further erosion of the Dune system. City Ordinance 6-9 prohibits the destruction, harm, molestation, cutting, harvesting, removal or eradication or cause of destruction of any plant life on the Dune areas within the City, east of Highway A1A. Please do not attempt to utilize closed Beach Access/Dune Crossover locations. Closed locations have clearly visible yellow "Caution" tape and wooden boards blocking access. These locations have been deemed unstable and have hereby been closed for public safety. Please utilize caution when accessing the Beach at the above locations, as there may be a varied distance between the last step of the Beach Access Points and the sand. The City will be working to re-open as many Dunes Access Points, both North and South of SR100, before March 1, 2018.
The Florida Agriculture Museum's Latest Newsletter is out. Download it here or see below:
Click to access The-AG-Rag-issue-2-Alternative-FINAL2.8.2018.pdf

In Florida and in State Government:
Note: Some proceedings below can be followed live on the Florida Channel. Most legislative proceedings can be followed through the Senate or House websites.

JEWISH HERITAGE HONORED: Rep. Emily Slosberg, D-Boca Raton, and Sen. Daphne Campbell, D-Miami, are scheduled to host a Jewish heritage breakfast as part of Jewish American Heritage Week. Honorees during the breakfast are expected to include Rep. Rick Stark, D-Weston. (Tuesday, 8 a.m., 116 Knott Building, the Capitol.)
PAYDAY LOANS CONSIDERED: The House Government Operations & Technology Appropriations Subcommittee will consider a proposal (HB 857), filed by Rep. James Grant, R-Tampa, and Minority Leader Janet Cruz, D-Tampa, that would revamp regulations for payday lenders. The proposal would allow a new type of "installment" loan that could be up to $1,000 and be repaid over 60 to 90 days. (Tuesday, 9:30 a.m., Morris Hall, House Office Building, the Capitol.)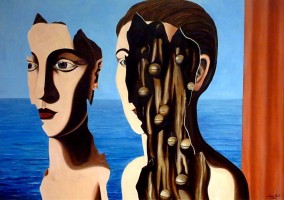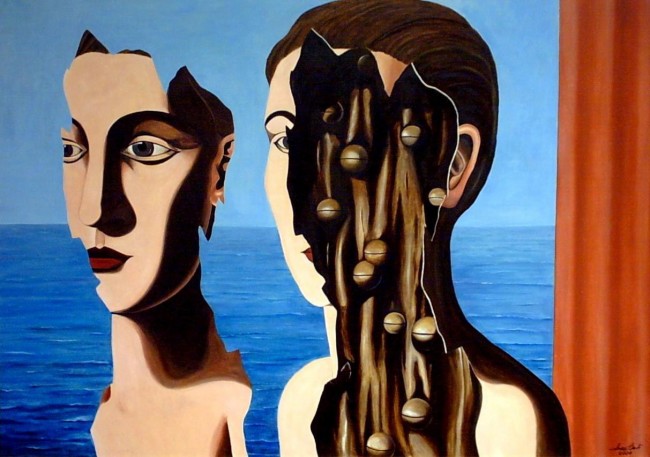 RECORDS EXEMPTION SOUGHT: The Senate Governmental Oversight and Accountability Committee will consider a proposal (SB 532), filed by Sen. Tom Lee, R-Thonotosassa, that would prevent the release of information about 16-year-olds and 17-year-olds who preregister to vote. (Tuesday, 10 a.m., 401 Senate Office Building, the Capitol.)
GENETIC INFORMATION TARGETED: The Senate Health Policy Committee will take up a bill (SB 1106), filed by Sen. Aaron Bean, R-Fernandina Beach, that would bar life insurers and long-term care insurers from using people's genetic information in deciding whether to cancel, limit or deny policies. (Tuesday, 10 a.m., 412 Knott Building, the Capitol.)
ELECTRONIC COMMUNICATIONS AT ISSUE: The House Justice Appropriations Subcommittee will take up a bill (HB 1249), filed by Rep. James Grant, R-Tampa, that would make a series of changes related to access to electronic communications. Among other things, it would effectively criminalize reading text messages or emails on another person's cell phone without getting permission. (Tuesday, 12:30 p.m., 306 House Office Building, the Capitol.)
ANIMAL CRUELTY ADDRESSED: The Senate Judiciary Committee will take up a bill (SB 952), filed by Chairman Greg Steube, R-Sarasota, that would allow judges to prevent people who have been convicted of animal cruelty from owning or possessing animals. (Tuesday, 2 p.m., 110 Senate Office Building, the Capitol.)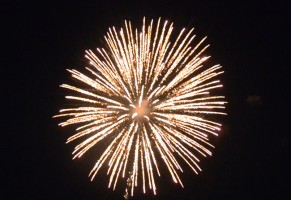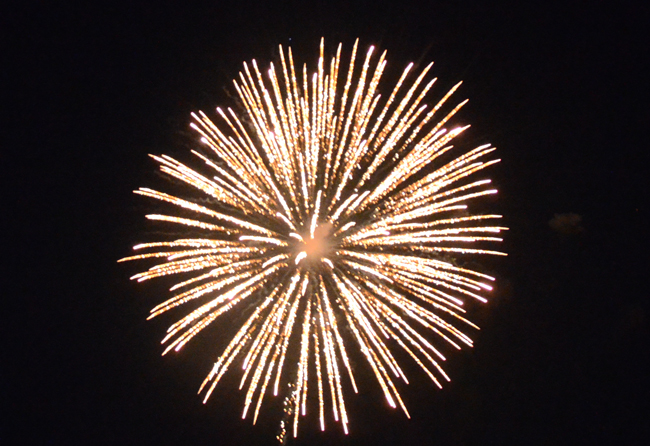 FIREWORKS BAN COULD BE DEFUSED: The House Commerce Committee will take up a bill (HB 6037), filed by Rep. James Grant, R-Tampa, and Rep. Lawrence McClure, R-Dover, that would end a decades-old prohibition on fireworks sales. Many people have gotten around the ban by using loopholes that allow the purchase of fireworks for such things as frightening birds for agriculture-related purposes. (Tuesday, 3 p.m., 212 Knott Building, the Capitol.)
SPECIAL ELECTION IN HD 72: A special election will be held in Sarasota County's House District 72. Republican James Buchanan, Democrat Margaret Good and Libertarian Alison Foxall are running to replace former Rep. Alex Miller, a Sarasota Republican who resigned last year.
NEW CRIME APPROACH SOUGHT: The group Crime Survivors for Safety and Justice will hold a procession to the Capitol, followed by a healing vigil and prayer circle, as it calls for a new approach to public safety. (Tuesday, procession starts at 10:30 a.m., Trinity United Methodist Church, 120 West Park Ave., Tallahassee. Healing vigil and prayer circle, noon, fourth floor, the Capitol.)
'STEM DAY' MARKED: A news conference will be held as part of the "2018 STEM Day at the Florida Capitol." Representatives of the Orlando Science Center, the Tallahassee Museum and Motorola Solutions Foundation are expected to take part in the news conference. (Tuesday, 11 a.m., Capitol courtyard.)
GILLUM, CORCORAN DEBATE: Democratic gubernatorial candidate Andrew Gillum and House Speaker Richard Corcoran, R-Land O' Lakes, will take part in a televised debate about "sanctuary" cities. (Tuesday, 8 p.m., Florida Internet and Television studio, 246 East Sixth Ave., Tallahassee.)
—-Compiled by the News Service of Florida and FlaglerLive

To • include your event in this section, please email the details, including date, time, a brief description of the event, contact information, and, if you wish, an image, please use this form.



Keep Up with Donald Trump's attacks on the press through the ACLU's running tab here.
Keep Up with mass shootings in a running database here.

Palm Coast Construction and Development Progress Reports
Here's a summary of the latest city developments as of Feb. 8, 2018, with a link to the full week in review here.
Click to access week-in-review-feb8-20181.pdf

Road and Interstate Construction:

Abdel Rahman el Bacha Plays Two Nocturnes by Chopin
Previous Codas: