Weekend Briefing: Flagler Beach Christmas Parade, Tree-Lighting in Central Park, Messiah, Fantasy Lights, Snelgrove
FlaglerLive | December 1, 2017
Weekend: Foggy mornings, partly cloudy days, highs in the mid to upper 70s, lows in the upper 50s. Details here.
Today's document from the National Archives and the Astronomy Picture of the Day.
Today's tides: at the beaches, at the Intracoastal Waterway.
Drought Index35
The OED's Word of the Day: aeolist, n..
The Live Community Calendar
Today's jail bookings.
Today's Briefing: Quick Links

"As a nation, Britain in 1895 had an air of careless supremacy which galled her neighbors. The attitude, called "splendid isolation," was both a state of mind and a fact. Britain did not worry seriously about potential enemies, felt no need of allies and had no friends. In a world in which other national energies were bursting old limits, this happy condition gave no great promise of permanence."
–Barbara Tuchman, from "The Proud Tower" (1965) [Click on the image or the link to buy the book]
Previously:

Note: all government meetings noticed below are free and open to the public unless otherwise indicated. Many can be heard or seen live through each agency's website.
The Sheriff's daily incident reports and jail bookings are posted here.

Free For All Fridays on WNZF: It's all about Christmas as host David Ayres welcomes Bill Butler to speak about the Fantasy Lights show in Town Center, created in memory of his late daughter, Flagler Beach's Tom Gillin, who'll speak about First Friday and the holiday parade there, Alan Whetzel and the tree-lighting at Craig-Flagler Palms, Palm Coast Mayor Milissa Holland who'll speak about the Palm Coast Starlight Parade, and more, starting a little after 9 a.m. on WNZF.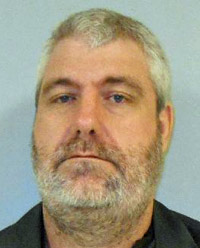 Friday: In Court, a hearing is scheduled at 1:30 p.m. in Courtroom 401 before Circuit Judge Dennis Craig on two new issues relating to the scheduled re-sentencing of convicted double-murderer David Snelgrove, who killed Glyn Fowler, 84, and his wife, Vivian, 79, on Bannbury Lane in Palm Coast in late June 2000. The Supreme Court has ordered Snelgrove-re-sentenced because twice before, non-unanimous juries recommended that he be killed. That was deemed unconstitutional. Juries must now be unanimous. Before getting to that stage, a hearing must determine a) whether Craig has a conflict of interest as a sitting judge, since he was working in the State Attorney's office at the time Snelgrove was originally prosecuted (though not in the homicide division), and b) whether Snelgrove should have an evidentiary hearing about his mental capacities to be even eligible for the death penalty. The hearing will decide whether that evidentiary hearing is due. Snelgrove is expected to be present. At the Flagler County courthouse.
Friday: The "Festival of Trees" at the Main Branch Library in Palm Coast will have a centennial flair to honor the founding families of Flagler County for its 100th anniversary. The festival begins at 6 p.m. "This is an annual tradition sponsored by both the Library and the Friends of the Library," said Flagler County Library Director Holly Albanese. "We feature many trees that are decorated by local non-profit organizations. We will have a special Centennial Tree this year so that any of Flagler County's founding families can place an ornament on the tree to represent their family." County Commissioner Nate McLaughlin will provide musical entertainment at the beginning of Friday's kick-off event while the Centennial Committee recaps the events that added sparkle to the yearlong celebration of Flagler County's history. The husband and wife duo Don Meritt and Annette Moreau – known for their uplifting show tunes – will follow with holiday songs that will provide plenty of opportunities to sing along.
First Friday at Flagler Beach's Veterans Park, with vendors, games, food, music and other delights, from 6 to 9 p.m.
Friday, Saturday: City Lites: MoTown and Mo at the Flagler Auditorium: Come and enjoy a stroll down memory lane with the City Lites production of Motown & Mo'. Our purpose is to raise scholarship funds for Flagler County high school students who desire a future in the performing arts. Tickets $25. Friday at 7, Saturday at 5.
Friday, Saturday, Sunday: Every Christmas Story Ever Told, and Then Some, the annual Flagler Playhouse fundraiser, starring Playhouse favorites, Bruce Popielarski and Rich Lacey, and newcomer Steve Andrews, the show is about three actors who decide to perform a mash-up of every Christmas story ever told – plus Christmas traditions from around the world, seasonal icons from ancient times to topical pop-culture, AND every Christmas carol ever sung. Their hilarious antics will get you in the Christmas spirit, AND you'll be helping us to provide quality theatrical entertainment at Flagler's own Community Theatre. Friday Dec 1 at 7:30pm, Saturday Dec 2 at 7:30pm, Sunday Dec 3 at 2pm, Friday Dec 8 at 7:30pm, Saturday Dec 9 at 7:30pm. Tickets are $25. Book online at FlaglerPlayhouse.com, or call the box office at 386-586-0773.
Friday: Putting on the Ritz Christmas Extravaganza A festive dinner show with singing and dancing to get you in the holiday spirit at the Elks Club, starting at 5 p.m. (53 Old Kings North Palm Coast.
Friday: Tree Lighting Ceremony: The event is free. Join Santa Claus, the Palm Coast City Council and the Rotary Club of Flagler County in the countdown to the lighting of a beautiful tree, being decorated this year with sparkling lights and nautical-themed ornaments. Santa will arrive on a Palm Coast Fire Engine. Jazz singer Linda Cole will perform holiday favorites, and children can visit with Santa. Parents should bring their own cameras for photos with Santa. Children can also do crafts and write Letters to Santa. Unwrapped toys and non-perishable food items will be collected for Toys for Tots and a local food pantry. At 6 p.m. Friday, Dec. 1, at Central Park in Town Center, 975 Central Ave., Palm Coast.
Friday: Fantasy Lights Festival Opening: Following the City's Annual Tree Lighting Ceremony in Palm Coast's Central Park, the fabulous Fantasy Lights Festival will open for a full month of memorable holiday experiences for the family. A Taste of the Holidays will greet visitors on the first night, when $1 tickets will purchase a taste of some of our community's favorite restaurants. It's also snow night in the park. 6 p.m. in Palm Coast's Town Center, 975 Central Avenue.
First Friday Art Walk in St. Augustine: From 5 – 9 p.m. on the first Friday of every month, the Art Galleries of St. Augustine feature new exhibits, refreshments and live music at more than 20 galleries. The event is held rain or shine inside the member galleries and is a free, self-guided walking tour. www.artgalleriesofstaugustine.org
Friday, Saturday, Sunday: The Jacksonville Symphony's Masterworks Series features the German Giants: Schoenberg's Five Orchestral Pieces, Mendelssohn's Violin Concerto in E Minor, and Beethoven's Third Symphony, the Eroica (see program notes here). Friday and Saturday at 8 p.m., Sunday at 3 p.m. At Jacoby Hall. Tickets here.
Saturday: Christmas Parade in Flagler Beach: The Rotary Club of Flagler Beach hosts the Holiday at the Beach Parade at 1 p.m. through Flagler Beach, from East on N 6th Street, South on A1A, West on South 6th Street.
Saturday, Sunday: Handel's Messiah: The Music Ministry of Palm Coast Methodist Church is presenting " Handel Messiah" comprised of the Chancel Choir, Community Singers and Professional Soloists. The Chamber Players of Palm Coast will accompany the chorus directed by Paige Dashner Long. Free-will donation accepted. Palm Coast United Methodist Church (5200 Belle Terre Parkway), 4 p.m. both days.
Saturday, Sunday: Choral Arts Society Presents "The Sound of Christmas": Celebrating our 20th season, Choral Arts Society provides a wonderful concert of music from The Sound of Christmas with many of your favorites. There is no admission charge, but tax-free donations are accepted to assist in providing scholarships to local college-bound students. St Thomas Episcopal Church (5400 Belle Terre Parkway, Palm Coast), Saturday at 7 p.m., Sunday at 3 p.m.
Sunday: A celebration of life in memory of Savannah Deangelis, who died on Nov. 13, will be held at 2 p.m. Sunday, Dec. 3, at the Seventh Day Adventist church, 5650 Belle Terre Parkway, Palm Coast. In lieu of flowers, the family asks that donations be made in Savannah's name to the Florida Hospital Flagler Foundation.
Sunday: It's a supermoon: Nasa explains: "Since the moon's orbit is elliptical, one side (perigee) is about 30,000 miles (50,000 km) closer to Earth than the other (apogee). The word syzygy, in addition to being useful in word games, is the scientific name for when the Earth, sun, and moon line up as the moon orbits Earth. When perigee-syzygy of the Earth-moon-sun system occurs and the moon is on the opposite side of the Earth from the sun, we get a perigee moon or more commonly, a supermoon." That moon can be "as much as 14 percent bigger and 30% brighter than an apogee full moon. However it's not always easy to tell the difference. A 30% difference in brightness can easily be masked by clouds or the competing glare of urban lights. Also, there are no rulers floating in the sky to measure lunar diameters."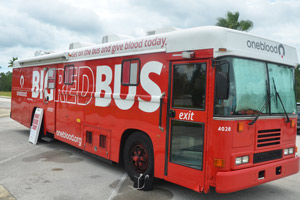 Blood Donations: The Big Red Bus will be at the following locations this week:
Friday: Walmart, 174 Cypress Point Parkway Palm Coast, 11 a.m. to 5 p.m.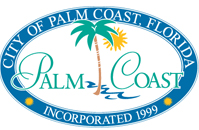 Online version of National Citizen Survey now open to Palm Coast residents: The City of Palm Coast invites all residents to take the City's comprehensive citizen survey between now and Dec. 9. The online survey went live on Nov. 24. You can access the survey here. The online option is in addition to the regular mail-in survey conducted for the City by National Citizen Survey every other year. Earlier this fall, 1,500 surveys from the National Citizen Survey were mailed to randomly selected residents, with representation from each of the City's four districts. Both survey processes are anonymous. The City of Palm Coast has been participating in the NCS since 2002. Currently, the City conducts the NCS every other year, with the City conducting separate surveying on its own in the off years. The City uses all survey results to improve city services. With the National Citizen Survey, Palm Coast's results are compared to more than 500 other local governments across the United States. The feedback received from residents is presented to the Palm Coast City Council and is used for strategic planning and to help City leaders set priorities for the next fiscal year. To review past years' National Citizen Survey results, visit www.PalmCoastGov.com/about/citizen-survey.
This weekend's supermoon will be the brightest of the year https://t.co/Yyx4hQAgRG pic.twitter.com/JIlcL02BjJ

— WESH 2 News (@WESH) November 30, 2017

In Florida and in State Government:
Note: Some proceedings below can be followed live on the Florida Channel. Most legislative proceedings can be followed through the Senate or House websites.

BOARD OF MEDICINE MEETS: The Florida Board of Medicine will meet in Orange County and take up numerous disciplinary issues from across the state. (Friday, 8 a.m., Rosen Plaza Hotel, 9700 International Dr., Orlando.)
HISTORICAL COMMISSION MEETS: The Florida Historical Commission is scheduled to meet. (Friday, 9 a.m., R.A. Gray Building, 500 South Bronough St., Tallahassee.)
DRUG POLICY ON TABLE: The state Drug Policy Advisory Council is scheduled to hold a conference call. (Friday, 1 p.m. Call-in number: 1-877-568-4106. Code: 734-753-085)
—-Compiled by the News Service of Florida and FlaglerLive

To • include your event in this section, please email the details, including date, time, a brief description of the event, contact information, and, if you wish, an image, to editor@flaglerlive.com.
♦
Feb. 26
: The African-American Entrepreneurs Club hosts a networking event to celebrate Black History Month at the African-American Cultural Society in Palm Coast, 4422 North U.S. Highway 1, with guest speaker JaWanda Dove speaking on "Defying the Odds," and music. The event is free and open to all.
See the flier here
.
♦
Feb. 26
: The McCartney Years at Flagler Auditorium, 7:30 p.m. Tickets for this performance are available online at flaglerauditorium.org or by calling the Box Office at 386-437-7547.
♦
Feb. 26
: Daytona State College's Student Paralegal Association (SPA) will host local attorney Greg Snell at 12:30 p.m., to enrich students' professional development and benefit from the expertise of a highly successful law practice. The SPA meeting, open to the public, will be held on DSC's Daytona Beach Campus, 1200 W. International Speedway Blvd., in Nunamann Hall, room 411. Speaking on the importance of soft skills, communication, teamwork and networking for paralegal professionals, Snell also will offer advice for job hunting, career preservation and advancement. Contact Senior Professor and Assistant Chair of DSC's Paralegal Studies program Linda Cupick at (386) 506-3511, or Linda.Cupick@DaytonaState.edu.
♦
Feb. 27
: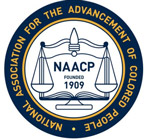 The Flagler County Branch of the NAACP conducts its 2018 "Get Out To Vote" Campaign at the branch's general membership meeting at the African American Cultural Society, 4422 U.S. 1 North, Palm Coast, at 6 p.m. All welcome. The kick-off is presented with the following partner organizations: Indivisible, Sierra Club, League of Women Voters, ACLU, and the Democratic Caucus.
Each group will present its efforts to tell our citizens of its programs, information, and efforts in support of voter registration and getting out the vote. This is only the beginning of the NAACP's plans for this election year. There will be future events involving other group partners. For further information, call the Flagler County Branch at 386-446-7822.
♦
Feb. 27
: Entrepreneur Night at Hammock Wine & Cheese, 5:30 p.m., 5368 N Ocean Shore Blvd, Palm Coast. Join fellow Flagler, Volusia and St. John's County startups, business people, investors and those folks who stand behind entrepreneurs in one way or another. This is a call to established and aspiring entrepreneurs alike. At the event, you will enjoy free appetizers along with a cash bar. As always, you can expect to make many new connections and have meaningful conversations with Entrepreneurs, Investors, and folks who provide support and services to entrepreneurs.
RSVP here
.
♦
Feb. 27
: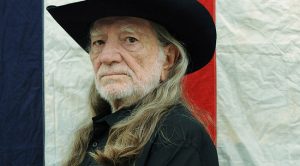 Willie Nelson & Family with guest Los Lonely Boys, at the St. Augustine Amphitheatre, 1340C A1A South, St. Augustine. Tickets: $39.50 to $99.50.
Book here
. 7:30 p.m. With a six-decade career and 200 plus albums, this iconic Texan is the creative genius behind the historic recordings of Crazy, Red Headed Stranger, and Stardust. Willie Nelson has earned every conceivable award as a musician and amassed reputable credentials as an author, actor, and activist. He continues to thrive as a relevant and progressive musical and cultural force. In the last five years alone he delivered 10 new album releases, released a Top 10 New York Times' bestsellers book, again headlined Farm Aid, an event he co-founded in 1985, received his 5th degree black belt in Gong Kwon Yu Sul, headlined the last three years of the on-going Luck Reunion food and music festival at his ranch in Luck, TX during SXSW, announced the launch of his cannabis company Willie's Reserve, and graced the cover of Rolling Stone magazine.
♦
Feb. 28
: The River To Sea Transportation Planning Board, also known as the TPO, a collection of Flagler and Volusia County transportation and government officials who plan for future transportation needs in the region, meets at 9 a.m. in the TPO Conference Room, 2570 West International Speedway Boulevard, Suite 100, Daytona Beach.
♦
Feb. 28
: A meeting of the Compassionate Friends is scheduled at the Vitas Office at 4 North Old Kings Road (across from Kentucky Fried Chicken) in Palm Coast. The meeting will begin at 5:30 p.m. Please note the later starting time. The Compassionate Friends, a nonprofit self-help bereavement support organization for families that have experienced the death of a child. The meeting is open to all parents, grandparents, and siblings over age 18 who has suffered the loss of a child of any age. For more information, call John Brady at 610-428- 3139. To learn more about The Compassionate Friends, visit their national website at www.compassionatefriends.org.
March
♦
March 1
: Flagler Audubon Society meets at 6:30 p.m. with a Chapter activity update and social session. Formal program begins at 7 p.m. in meeting rooms A & B at Florida Hospital Flagler on SR 100 just west of I-95.
♦
March 1
: The Florida Agricultural Museum's Farm Swap and Music Jam, which will take place every Thursday between 8 a.m. and 1 p.m., with farm fresh fruits and veggie arts, crafts, ready to eat stuff an d local musicians. Vendors sign up here: https://form.jotform.com/80118789107966
♦
March 1
: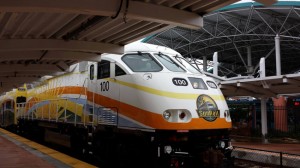 The Central Florida Commuter Rail Commission's Customer Advisory Committee meets at 5 p.m. in the multipurpose room on the second floor at LYNX Central Station, 455 N. Garland Ave., Orlando. This meeting site is conveniently located near the SunRail LYNX Central Station platforms. Please check SunRail arrival and departure times at www.sunrail.com. Public participation is solicited. Contact 386-943-5367, or via email at jennifer.smith2@dot.state.fl.us.
♦
March 2
: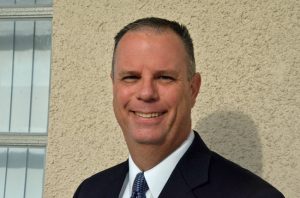 Flagler Beach Police Chief Matt Doughney holds another edition of his Doughnuts with Doughney at the Flagler Beach 7-Eleven at 408 South Oceanshore Boulevard, or A1A, from 3 to 5 p.m. (just ahead of First Fridays). "We've got two major events, Bike Week and Spring Break, that will occur during the same week in March and we'd like to hear about any concerns that our citizens may have in advance of these events," Doughney said. "Our local 7-11 owner, Mr. Eric Cooley, helped create the 'Doughnut' event concept and working with him is a pleasure." Cooley happens to soon become Doughney's boss, as he will be seated as a city commissioner later in March.
♦
March 2-4
:

Larry Shue's "The Nerd" is staged at the Flagler Playhouse, Friday and Saturday at 7:30 p.m., Sunday at 2 p.m. Set in Terra Haute, Indiana in 1979, The Nerd centers on the hilarious dilemma of a young architect who is visited by the man who saved his life in Vietnam, but whom he has never met. The guest turns out to be an extremely inept and hopelessly stupid nerd who turns our hero's life upside down, and then outstays his welcome beyond endurance. The twist at the end caps this wonderfully outrageous comedy. Book online at FlaglerPlayhouse.com or call the box office at 386-586-0773.
♦
March 2
: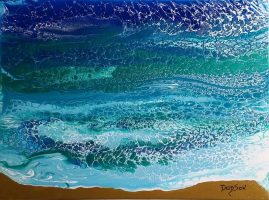 Artist Dara Dodson Opening at Ocean Art Gallery, 206 Moody Blvd. (SR100) in downtown Flagler Beach, across the street from the city's First Friday "Music in the Park." Kicking off an exhibit that will run through March 31, guests first will be treated to large palm trees observed from below in a collection Dodson calls "Looking Up." Accompanying the palms will be Dodson's poured acrylic paintings of the ocean, all of which are offset by classic white frames. Everyone is invited to the art opening. Jim Hain, head of the Marineland Right Whale Project, will play alto and bass flute for the enjoyment of guests during the Reception.
♦
March 2
: First Friday Garden Walk at Washington Oaks Garden State Park at 10 a.m. Join a Ranger on the first Friday of the month at 10 a.m. for a walk through our historical gardens. Learn about the history of our park while exploring the beauty of the formal gardens. The walk is approximately 1 hour. Please bring water and wear comfortable walking shoes. Meet in the Garden parking lot. Garden walk included with park entry. Call 386-446-6783 for more information.
♦
March 2
: Flagler County Elections Supervisor Kaiti Lenhart, born in 1981, is 37.
♦
March 3
: The Flagler County Stamp and Coin Club holds it 14th annual stamp and coin show at the Elk's Lodge #2709 in Palm Coast from 10 a.m. to 3 p.m. This show is open to the public and everyone interested in stamps and coins. There will be many dealers, and members, to give free evaluation of your collections. Come early and bring your friends. There will be a Chinese Auction during the show. Door prizes will be called every 30 minutes between 10:30 a.m. and 2:30 p.m.Free stamp area for the young and young at heart. Free parking and admission. Visit the web site at http://stampandcoinclub.com or mail us at stampandcoin@hotmail.com
♦
March. 3
: The National Symphony Orchestra of Cuba in concert at at 7:30 p.m. Lewis Auditorium at Flagler College, 14 Granada Street, St. Augustine, opposite the Lightner Museum. $40 per ticket. This is part of the
Winter Orchestral Series
. The National Symphony of Cuba has been instrumental in introducing Latin American music to the international classical music community, in addition to covering a vast symphonic and chamber repertoire ranging from baroque to contemporary music. International tours have taken the orchestra to Russia, Poland, Yugoslavia, Mexico, Nicaragua, Spain, Peru and Argentina. More than 100 guest conductors have led, and many acclaimed international soloists have performed with the orchestra.
Book tickets online here
, or Call (904) 797-2800 for tickets or contact us by e-mail at EMMAinfo@bellsouth.net.
♦
March 4
: The Sheltering Tree, Flagler County's only cold weather shelter, holds its second annual fundraiser. The
"Have a Heart for the Homeless" dinner and dance
will raise money for the shelter assisting new, near, or chronically homeless. Tickets to the event, to be held at Elks Lodge #2709 off Old Kings Road in Palm Coast, are $35 each. For reservations call the Shelter at 386-437-3258 extension 105, or email
flaglershelteringtree@yahoo.com
. Tickets are also available at Aimee's Hallmark Shop at Palm Harbor Shopping Village in Palm Coast. Doors open at 5 p.m. with a sit-down dinner beginning at 6 p.m. Music and entertainment will be provided by Palm Coast headline entertainers Debbie Owen and Tony T. Raffles and door prizes include a three-day, two-night Ocean View suite package at The Hammock Beach Resort. The prize was donated by the Resort. Fine jewelry from Greg Lynn Jewelers will also be raffled off.
See details here
.
♦
March 4
: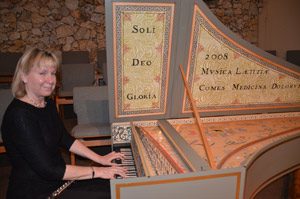 The Chamber Players of Palm Coast, under the direction of Paige Dashner Long, will present a beautiful chamber music concert at Palm Coast United Methodist Church, performing works by Tartini, Handel, Tchaikovsky and Haydn. Members from the Flagler Youth Orchestra's advanced ensemble will open the concert with one selection and will also join the Chamber Players of Palm Coast to play Tchaikovsky's Waltz from Serenade for Strings. The concert features violinists Sue Cryan as concertmaster, Dorothy Barrett, El Gervasio, Martha Delaney-Hotz, Chris Romaine and Zoriy Zinger; violists Penny Crouch, Karen Hacker and Jack Jeffe; cellos Brittany Maroney and Sandy Pearson; flutes Wendy Gill and Paige Long, also playing harpsichord. The concert is free and open to all. Please invite family and friends to this wonderful concert, as well as forward this email to those who may be interested. Palm Coast United Methodist Church is located at 5200 Belle Terre Parkway. For more details, call 386-445-1600.
♦
March 4
: Robert Wittman, founder of the FBI's art crimes division, will return for an encore in Palm Coast,
following his popular appearance in 2015
, to talk about recovering stolen art and cultural artifacts during his program "More Undercover Adventures with Robert Wittman" at 3 p.m. at the Flagler Auditorium as part of the
Flagler County Art League's 40th anniversary celebration
. Flagler County Art League is hosting a VIP "meet and greet" reception at 1:30 p.m., prior to Wittman's presentation at 3 p.m. VIP tickets are $65 each. General admission tickets are $22. Group sales (10 or more) $18 each. Call the Flagler Auditorium box office at 386-437-7547 or 866-353-4537 or purchase online at www.FlaglerAuditorium.org.
♦
March. 4
: Tim Ripley performs at 1 p.m. as part of Washington Oaks Garden State Park's Music in the Garden. Call 446-6783 for more information. $10 suggested donation. Beer, wine, appetizers. Park entry is $5 per vehicle.
For events beyond this date, see the fuller Coming Days here.
To • include your event in this section, please email the details, including date, time, a brief description of the event, contact information, and, if you wish, an image, to editor@flaglerlive.com.




Palm Coast Construction and Development Progress Reports
Updates of ongoing permitting, construction and development projects in Palm Coast usually run here, along with a link to the city's Week in Review. But the Week in Review, under the guise of being modernized, has become flashier and power-point like while becoming less substantive and dumbed down. We may or may not link to it in future. Here's a summary of the latest developments as of Oct. 6
<![if !IE]><![endif]>

Road and Interstate Construction:

Guitarist John Williams at the BBC: The 2016 Documentary
Previous Codas: