Weekend Briefing: Flagler Beach Christmas Parade, Tree-Lighting in Central Park, Messiah, Fantasy Lights, Snelgrove
FlaglerLive | December 1, 2017
Weekend: Foggy mornings, partly cloudy days, highs in the mid to upper 70s, lows in the upper 50s. Details here.
Today's document from the National Archives and the Astronomy Picture of the Day.
Today's tides: at the beaches, at the Intracoastal Waterway.
Drought Index35
The OED's Word of the Day: aeolist, n..
The Live Community Calendar
Today's jail bookings.
Today's Briefing: Quick Links

"As a nation, Britain in 1895 had an air of careless supremacy which galled her neighbors. The attitude, called "splendid isolation," was both a state of mind and a fact. Britain did not worry seriously about potential enemies, felt no need of allies and had no friends. In a world in which other national energies were bursting old limits, this happy condition gave no great promise of permanence."
–Barbara Tuchman, from "The Proud Tower" (1965) [Click on the image or the link to buy the book]
Previously:

Note: all government meetings noticed below are free and open to the public unless otherwise indicated. Many can be heard or seen live through each agency's website.
The Sheriff's daily incident reports and jail bookings are posted here.

Free For All Fridays on WNZF: It's all about Christmas as host David Ayres welcomes Bill Butler to speak about the Fantasy Lights show in Town Center, created in memory of his late daughter, Flagler Beach's Tom Gillin, who'll speak about First Friday and the holiday parade there, Alan Whetzel and the tree-lighting at Craig-Flagler Palms, Palm Coast Mayor Milissa Holland who'll speak about the Palm Coast Starlight Parade, and more, starting a little after 9 a.m. on WNZF.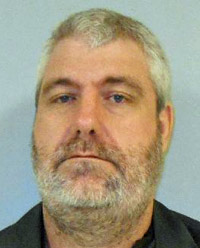 Friday: In Court, a hearing is scheduled at 1:30 p.m. in Courtroom 401 before Circuit Judge Dennis Craig on two new issues relating to the scheduled re-sentencing of convicted double-murderer David Snelgrove, who killed Glyn Fowler, 84, and his wife, Vivian, 79, on Bannbury Lane in Palm Coast in late June 2000. The Supreme Court has ordered Snelgrove-re-sentenced because twice before, non-unanimous juries recommended that he be killed. That was deemed unconstitutional. Juries must now be unanimous. Before getting to that stage, a hearing must determine a) whether Craig has a conflict of interest as a sitting judge, since he was working in the State Attorney's office at the time Snelgrove was originally prosecuted (though not in the homicide division), and b) whether Snelgrove should have an evidentiary hearing about his mental capacities to be even eligible for the death penalty. The hearing will decide whether that evidentiary hearing is due. Snelgrove is expected to be present. At the Flagler County courthouse.
Friday: The "Festival of Trees" at the Main Branch Library in Palm Coast will have a centennial flair to honor the founding families of Flagler County for its 100th anniversary. The festival begins at 6 p.m. "This is an annual tradition sponsored by both the Library and the Friends of the Library," said Flagler County Library Director Holly Albanese. "We feature many trees that are decorated by local non-profit organizations. We will have a special Centennial Tree this year so that any of Flagler County's founding families can place an ornament on the tree to represent their family." County Commissioner Nate McLaughlin will provide musical entertainment at the beginning of Friday's kick-off event while the Centennial Committee recaps the events that added sparkle to the yearlong celebration of Flagler County's history. The husband and wife duo Don Meritt and Annette Moreau – known for their uplifting show tunes – will follow with holiday songs that will provide plenty of opportunities to sing along.
First Friday at Flagler Beach's Veterans Park, with vendors, games, food, music and other delights, from 6 to 9 p.m.
Friday, Saturday: City Lites: MoTown and Mo at the Flagler Auditorium: Come and enjoy a stroll down memory lane with the City Lites production of Motown & Mo'. Our purpose is to raise scholarship funds for Flagler County high school students who desire a future in the performing arts. Tickets $25. Friday at 7, Saturday at 5.
Friday, Saturday, Sunday: Every Christmas Story Ever Told, and Then Some, the annual Flagler Playhouse fundraiser, starring Playhouse favorites, Bruce Popielarski and Rich Lacey, and newcomer Steve Andrews, the show is about three actors who decide to perform a mash-up of every Christmas story ever told – plus Christmas traditions from around the world, seasonal icons from ancient times to topical pop-culture, AND every Christmas carol ever sung. Their hilarious antics will get you in the Christmas spirit, AND you'll be helping us to provide quality theatrical entertainment at Flagler's own Community Theatre. Friday Dec 1 at 7:30pm, Saturday Dec 2 at 7:30pm, Sunday Dec 3 at 2pm, Friday Dec 8 at 7:30pm, Saturday Dec 9 at 7:30pm. Tickets are $25. Book online at FlaglerPlayhouse.com, or call the box office at 386-586-0773.
Friday: Putting on the Ritz Christmas Extravaganza A festive dinner show with singing and dancing to get you in the holiday spirit at the Elks Club, starting at 5 p.m. (53 Old Kings North Palm Coast.
Friday: Tree Lighting Ceremony: The event is free. Join Santa Claus, the Palm Coast City Council and the Rotary Club of Flagler County in the countdown to the lighting of a beautiful tree, being decorated this year with sparkling lights and nautical-themed ornaments. Santa will arrive on a Palm Coast Fire Engine. Jazz singer Linda Cole will perform holiday favorites, and children can visit with Santa. Parents should bring their own cameras for photos with Santa. Children can also do crafts and write Letters to Santa. Unwrapped toys and non-perishable food items will be collected for Toys for Tots and a local food pantry. At 6 p.m. Friday, Dec. 1, at Central Park in Town Center, 975 Central Ave., Palm Coast.
Friday: Fantasy Lights Festival Opening: Following the City's Annual Tree Lighting Ceremony in Palm Coast's Central Park, the fabulous Fantasy Lights Festival will open for a full month of memorable holiday experiences for the family. A Taste of the Holidays will greet visitors on the first night, when $1 tickets will purchase a taste of some of our community's favorite restaurants. It's also snow night in the park. 6 p.m. in Palm Coast's Town Center, 975 Central Avenue.
First Friday Art Walk in St. Augustine: From 5 – 9 p.m. on the first Friday of every month, the Art Galleries of St. Augustine feature new exhibits, refreshments and live music at more than 20 galleries. The event is held rain or shine inside the member galleries and is a free, self-guided walking tour. www.artgalleriesofstaugustine.org
Friday, Saturday, Sunday: The Jacksonville Symphony's Masterworks Series features the German Giants: Schoenberg's Five Orchestral Pieces, Mendelssohn's Violin Concerto in E Minor, and Beethoven's Third Symphony, the Eroica (see program notes here). Friday and Saturday at 8 p.m., Sunday at 3 p.m. At Jacoby Hall. Tickets here.
Saturday: Christmas Parade in Flagler Beach: The Rotary Club of Flagler Beach hosts the Holiday at the Beach Parade at 1 p.m. through Flagler Beach, from East on N 6th Street, South on A1A, West on South 6th Street.
Saturday, Sunday: Handel's Messiah: The Music Ministry of Palm Coast Methodist Church is presenting " Handel Messiah" comprised of the Chancel Choir, Community Singers and Professional Soloists. The Chamber Players of Palm Coast will accompany the chorus directed by Paige Dashner Long. Free-will donation accepted. Palm Coast United Methodist Church (5200 Belle Terre Parkway), 4 p.m. both days.
Saturday, Sunday: Choral Arts Society Presents "The Sound of Christmas": Celebrating our 20th season, Choral Arts Society provides a wonderful concert of music from The Sound of Christmas with many of your favorites. There is no admission charge, but tax-free donations are accepted to assist in providing scholarships to local college-bound students. St Thomas Episcopal Church (5400 Belle Terre Parkway, Palm Coast), Saturday at 7 p.m., Sunday at 3 p.m.
Sunday: A celebration of life in memory of Savannah Deangelis, who died on Nov. 13, will be held at 2 p.m. Sunday, Dec. 3, at the Seventh Day Adventist church, 5650 Belle Terre Parkway, Palm Coast. In lieu of flowers, the family asks that donations be made in Savannah's name to the Florida Hospital Flagler Foundation.
Sunday: It's a supermoon: Nasa explains: "Since the moon's orbit is elliptical, one side (perigee) is about 30,000 miles (50,000 km) closer to Earth than the other (apogee). The word syzygy, in addition to being useful in word games, is the scientific name for when the Earth, sun, and moon line up as the moon orbits Earth. When perigee-syzygy of the Earth-moon-sun system occurs and the moon is on the opposite side of the Earth from the sun, we get a perigee moon or more commonly, a supermoon." That moon can be "as much as 14 percent bigger and 30% brighter than an apogee full moon. However it's not always easy to tell the difference. A 30% difference in brightness can easily be masked by clouds or the competing glare of urban lights. Also, there are no rulers floating in the sky to measure lunar diameters."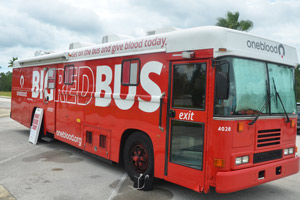 Blood Donations: The Big Red Bus will be at the following locations this week:
Friday: Walmart, 174 Cypress Point Parkway Palm Coast, 11 a.m. to 5 p.m.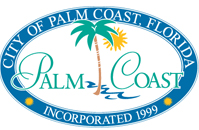 Online version of National Citizen Survey now open to Palm Coast residents: The City of Palm Coast invites all residents to take the City's comprehensive citizen survey between now and Dec. 9. The online survey went live on Nov. 24. You can access the survey here. The online option is in addition to the regular mail-in survey conducted for the City by National Citizen Survey every other year. Earlier this fall, 1,500 surveys from the National Citizen Survey were mailed to randomly selected residents, with representation from each of the City's four districts. Both survey processes are anonymous. The City of Palm Coast has been participating in the NCS since 2002. Currently, the City conducts the NCS every other year, with the City conducting separate surveying on its own in the off years. The City uses all survey results to improve city services. With the National Citizen Survey, Palm Coast's results are compared to more than 500 other local governments across the United States. The feedback received from residents is presented to the Palm Coast City Council and is used for strategic planning and to help City leaders set priorities for the next fiscal year. To review past years' National Citizen Survey results, visit www.PalmCoastGov.com/about/citizen-survey.
This weekend's supermoon will be the brightest of the year https://t.co/Yyx4hQAgRG pic.twitter.com/JIlcL02BjJ

— WESH 2 News (@WESH) November 30, 2017

In Florida and in State Government:
Note: Some proceedings below can be followed live on the Florida Channel. Most legislative proceedings can be followed through the Senate or House websites.

BOARD OF MEDICINE MEETS: The Florida Board of Medicine will meet in Orange County and take up numerous disciplinary issues from across the state. (Friday, 8 a.m., Rosen Plaza Hotel, 9700 International Dr., Orlando.)
HISTORICAL COMMISSION MEETS: The Florida Historical Commission is scheduled to meet. (Friday, 9 a.m., R.A. Gray Building, 500 South Bronough St., Tallahassee.)
DRUG POLICY ON TABLE: The state Drug Policy Advisory Council is scheduled to hold a conference call. (Friday, 1 p.m. Call-in number: 1-877-568-4106. Code: 734-753-085)
—-Compiled by the News Service of Florida and FlaglerLive

To • include your event in this section, please fill out this form.
♦
June 24-26
: Education and Social Justice Conference: a three-day multi-disciplinary conference hosted by Bethune-Cookman University focusing on judicial sentencing disparities, wealth disparities, school safety, ethics, media representation and other topics. Florida Times Union reporters Benjamin Conarck and Topher Sanders, whose award-winning investigative series "Walking While Black" found pedestrian enforcement in Jacksonville and throughout Florida to be racially disproportionate, are among those slated to present. The reporters found those ticketed, and chronicled the impact on their driver's licenses, credit rating, and their day-to-day ability to work and raise families notorious for its lack of adequate pedestrian infrastructure. A judges and lawyers track will critique a recent sentencing disparities study brought to the forefront by the Sarasota Herald-Tribune. The conference will also feature panel discussions and dialogue focused on restorative justice, pre-arrest diversion and treatment for Florida juveniles and adults, ways to increase family engagement through parental involvement, educational access for students with disabilities, human trafficking and more. Individual registration is $100, including meals. More details here.
♦
June 25
: Indivisible Flagler hosts a potluck from noon to 4 p.m. at the home of Pat Ferraro, 208 John Anderson Highway, Flagler Beach. Pulled pork will be provided as the main dish. Please bring your favorite salad, casserole or dessert to share. Lemonade and Iced Tea, paper products and utensils will also be provided. You can bring an alcoholic beverage if you'd like something a bit stronger. Please RSVP with your dish by June 25 to Pat Ferraro pferraro33@gmail.com or Eva Marie Chavis evamariechavis@gmail.com.
♦
June 26
: The NAACP hosts a candidate forum featuring political candidates for the 6th District House of Representatives, Flagler County Commission, Flagler School Board and Palm Coast City Council, from 6 until 8 P.M., at the African American Cultural Center, 4422 North U.S. Highway 1, Palm Coast. Attendees will have an opportunity to ask candidates specific questions. Please email Barbara Goss, barbara9289@bellsouth.net, or telephone 386-446-4644 for additional information.
♦
June 26
: Daytona Tortugas Youth Baseball Clinic 8:30 a.m.-12 p.m. at Indian Trails Sports Complex, 5455 Belle Terre Parkway, Palm Coast. The Daytona Tortugas will be teaching kids, ages 7-13, skills to improve their ball game in this coed baseball clinic. Grab your glove and bat and learn from the pros! Participants will receive a free ticket to a Daytona Tortugas game. $37 with pre-registration required at www.palmcoastgov.com/register. More info: 386-986-2323.
♦
June 27
:

The Stewart Marchman-Act Foundation hosts its 20th Annual Dinner Celebration and Auction, honoring Rusty Wallace, NASCAR Champion and NASCAR Hall of Fame Inductee, and features guest speaker David A. Siegel, Founder, President and CEO of Westgate Resorts. At the Daytona 500 Club at Daytona International Speedway starting at 6 p.m. with a social hour followed by dinner and program at 7 p.m. This year's theme is "All About the 20's: Celebrating the SMA Foundation's 20th Anniversary". Live 20s-era jazz music will be performed from 6-7pm by local musicians, Daniel "Saxman" Fuqua and J. Muzic Carson. David Siegel will address the Opioid Crisis in our communities and nation. Sponsorship opportunities are available, starting at $1,500. Individual seats $200. For more information about the event, please contact Cyndi Hines at 386-254-1136, or email chines@smabehavioral.org.
♦
June 28
: The Future of Water, a Common Ground breakfast hosted by the Chamber of Commerce, with special guest Dr. Jennifer Mitchell with the St Johns Water Management District, 8 a.m. Hilton Garden Inn Palm Coast, 55 Town Center Blvd., Palm Coast. Registration begins at 7:30 a.m. Members can preregister for $25 Guests & future members can attend for $35.
♦
June 28
: A meeting of the Compassionate Friends is scheduled at the Vitas Office at 4 North Old Kings Road (across from Kentucky Fried Chicken) in Palm Coast. The meeting begins at 5:30 p.m. The Compassionate Friends, a nonprofit self-help bereavement support organization for families that have experienced the death of a child. The meeting is open to all parents, grandparents, and siblings over age 18 who has suffered the loss of a child of any age. For more information, call John Brady at 610-428-3139. To learn more about The Compassionate Friends, visit their national website at www.compassionatefriends.org.
♦
June 29
: At 7 p.m., the 2018 Bandshell Live Summer Concert Series plays in Daytona Beach with the ZZ Top tribute band "Trezz Hombres" and will continue every Friday night through September 28! And, opening for Trezz Hombres is Matt McKeown. The Bandshell Live Summer Concert Series, in its 10th year, takes place on Friday nights at the World's Most Famous Beach's historic amphitheater located in Oceanfront Park on the North end of the Boardwalk amusement area and overlooks the Atlantic Ocean at 250 N. Atlantic Avenue. Tickets for each Friday night are just $3 for General Admission and $10 for VIP tickets, (which include a chair), plus applicable fees. Children under 10 are free. Tickets can be purchased in advance for the season at Ticketmaster.com, onsite at the Peabody Box Office or at the Bandshell on show nights.
♦
June 29-July 1
: American Red Cross Lifeguard Certification Class to achieve certification as a lifeguard or to become a swim instructor at Frieda Zamba Swimming Pool at 339 Parkview Drive, Palm Coast. The Lifeguard Certification Class on Friday is from 4-8 p.m., and the Saturday and Sunday classes from 8 a.m.-6 p.m. The purpose is to provide entry-level lifeguard participants with the knowledge and skills to prevent, recognize and respond to aquatic emergencies and to provide care for breathing and cardiac emergencies, injuries and sudden illnesses until emergency medical services (EMS) personnel take over. Participants must be age 15 or older. The $300 fee includes books, CPR mask and certification fee. Class size is limited, so register early at www.palmcoastgov.com/register. For more information, call Frieda Zamba Pool at 386-986-4741.
♦
June 30
: Saturday Night Films at Marineland Dolphin Adventure: As part of our "80 Years of Animal Love and Care" celebration every Saturday night in June, we'll be showing outdoor movies filmed at Marineland. Tonight at 8 p.m.: "Creature from the Black Lagoon." Marineland Dolphin Adventure 9600 Oceanshore Blvd. St. Augustine. Cost: $35 for adults, $15 for children.
♦
July 3
: Fireworks in the Park, 9 p.m. at Central Park in Town Center, 975 Central Ave., Palm Coast. Kick off your Independence Day celebration at the Palm Coast "Fireworks in the Park." Pack your picnic basket, bring your blanket and chairs to watch the colorful display beginning at 9 p.m. Pre-fireworks activities will begin at 5 p.m. More info: 386-986-2323 or www.palmcoastgov.com.
♦
July 4
: By the Dawn's Early Light Independence Day Ceremony, 8 a.m. at Heroes Memorial Park, 2860 Palm Coast Pkwy., Palm Coast. Join your fellow community members in paying tribute to the nation.
♦
July 4
: The Choral Arts Society marks July 4 with a concert at 1 p.m. at St. Thomas Episcopal Church, 5400 Belle Terre Parkway, Palm Coast. For more information contact Betty Christian at betty@inthecreek.com or call 407/474-1437. See the website at http://www.casfl.org.
♦
July 6
: First Friday Garden Walk at Washington Oaks Garden State Park at 10 a.m. Join a Ranger on the first Friday of the month at 10 a.m. for a walk through our historical gardens. Learn about the history of our park while exploring the beauty of the formal gardens. The walk is approximately 1 hour. Please bring water and wear comfortable walking shoes. Meet in the Garden parking lot. Garden walk included with park entry. Call 386-446-6783 for more information.
♦
July 7
: Summer Softball Classic, 9 a.m.-noon at Holland Park, 18 Florida Park Drive, Palm Coast. Put your batting skills to the test. This is a slow-pitch, one-day tournament where each team is guaranteed four games. Sign up with your team to win the Classic. Compete for the title of champions and a $50 voucher for next year's season. The fee to play is $180/team. Pre-registration required by July 5 at 10 p.m. at www.palmcoastgov.com/register. More info: 386-986-2323.
♦
July 7
:

The 105th Tour de France, the year's most prestigious and grueling cycling race, begins its 2,000-mile, 21 stages with a 201-km stage from rustic Noirmoutier-en-l'Île to Fontenay-le-Comte, a coastal stage with superb views.
Details here
.
♦
July 10-11
: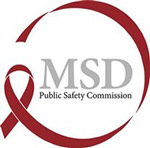 The Marjory Stoneman Douglas High School Public Safety Commission
meets at 8:30 a.m. for the first of two days in the third of seven sets of two-day meetings, with such meetings scheduled every month through November. he Florida Channel will be broadcasting the meeting and will be streaming it live
here
. You may submit
your public comments here
.
♦
July 11
: "Healing with Foods" with Susan Cohen, natural foods cooking instructor, is this month's presenter at the Coffee Series 9-10 a.m. at Palm Coast Community Center, 305 Palm Coast Pkwy NE. Lecture and coffee are free, but pre-registration is required (while space available) by 9 a.m. July 9: www.palmcoastgov.com/register. More info: 386-986-2323.
For events beyond this date, see the fuller Coming Days here.
To • include your event in this section, please email the details, including date, time, a brief description of the event, contact information, and, if you wish, an image, please use this form.




Palm Coast Construction and Development Progress Reports
Updates of ongoing permitting, construction and development projects in Palm Coast usually run here, along with a link to the city's Week in Review. But the Week in Review, under the guise of being modernized, has become flashier and power-point like while becoming less substantive and dumbed down. We may or may not link to it in future. Here's a summary of the latest developments as of Oct. 6
<![if !IE]><![endif]>

Road and Interstate Construction:

Guitarist John Williams at the BBC: The 2016 Documentary
Previous Codas: