Weekend Briefing: Drug Court Graduation, "Plaza Suite" at the Playhouse, Bed Race, Chamber Players, Bras
FlaglerLive | October 27, 2017
Weekend: Three great, cool days, highs in the 70s Friday and Sunday, a bit warmer Saturday, nights in the low 60s, cooling to the upper 40s Sunday night. Details here.
Today's document from the National Archives and the Astronomy Picture of the Day.
Today's tides: at the beaches, at the Intracoastal Waterway.
Drought Index19
The OED's Word of the Day: chanticleering, n..
The Live Community Calendar
Today's jail bookings.
Today's Briefing: Quick Links


"Lebanese are not fine-honed and two-edged like Yemenis or handsome and vanishing like Egyptians."
–John Updike, from "Terrorist" (2006).
Previously:

Note: all government meetings noticed below are free and open to the public unless otherwise indicated. Many can be heard or seen live through each agency's website.
The Sheriff's daily incident reports and jail bookings are posted here.

Free For All Fridays: Host David Ayres welcomes Flagler County Sheriff Rick Staly introducing a new book on the history of sheriffs in the county, Flagler County Historical Society's Sisco Deen on the end of the Flagler Centennial, and his own new book on Flagler's history, Carl Laundrie, and Nikki White and her flag-waving (all guests subject to change), all starting with a commentary by FlaglerLive Editor Pierre Tristam on liberal delusions in the Age of Trump.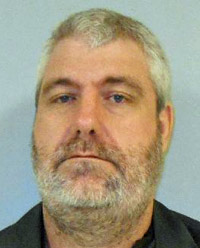 Friday: In Court: A hearing is scheduled at 9:30 a.m. in Courtroom 401 before Circuit Judge Dennis Craig on two new issues relating to the scheduled re-sentencing of convicted double-murderer David Snelgrove, who killed Glyn Fowler, 84, and his wife, Vivian, 79, on Bannbury Lane in Palm Coast in late June 2000. The Supreme Court has ordered Snelgrove-re-sentenced because twice before, non-unanimous juries recommended that he be killed. That was deemed unconstitutional. Juries must now be unanimous. Before getting to that stage, a hearing must determine a) whether Craig has a conflict of interest as a sitting judge, since he was working in the State Attorney's office at the time Snelgrove was originally prosecuted (though not in the homicide division), and b) whether Snelgrove should have an evidentiary hearing about his mental capacities to be even eligible for the death penalty. The hearing will decide whether that evidentiary hearing is due. Snelgrove is expected to be present. At the Flagler County courthouse. [Hearing postponed to Dec. 1.]
Friday: Scenic A1A Pride committee meets at 9 a.m. at the Hammock Community Center, 79 Mala Compra Road.
Friday: The Twenty-ninth Drug Court Graduation, 3 p.m. in Courtroom 101 at the Flagler County courthouse. The keynote speaker is Jessica Parnell.
Friday, Saturday, Sunday: "Plaza Suite," the Neil Simon comedy, opens at the Flagler Playhouse for the first of three weekends. Three couples successively occupy Suite 719 at the Plaza Hotel, New York City. A wry tale of a marriage in tatters, followed by the exploits of a Hollywood producer looking for sexual diversion, and finally, a couple fighting to persuade their nervous daughter to leave the safety of the bathroom and go to the hotel's ballroom to get married. This funny yet thought provoking show has become a classic. To book tickets, go online (flaglerplayhouse.org) or call the Box Office (386-586-0773) while tickets are still available. Plaza Suite opening night with free glass of Champagne on October 27. Performances are on Oct. 27-28 at 7:30 p.m., Oct. 29 at 2 p.m., Nov. 2, 3 and 4 at 7:30 p.m., Nov. 5 at 2 p.m., Nov. 10 and 11 at 7:30 p.m., Nov. 12 at 2 p.m.
Saturday: The 8th Annual Flagler Fun Coast Bed Race, "The Walking Bed," one of the most delightful events of the year in Flagler. 3 to 7 p.m. near Veterans Park. This year's theme will be Zombies. Assemble your team of five "undead" and complete your pit stops to make it to the finish line. Team Registration is $100 or $50 for student teams. This is a fun filled event which helps to raise funds for children's programs right here is Flagler County. This event is coordinated by Flagler Volunteer Services, The Kiwanis Club of Flagler County, The Wheels in Motion Car Club and the City of Flagler Beach. Sponsorship Opportunities are available. Registration forms and additional information are available online at www.flaglervolunteer.org or call the office at (386)597-2950.
Sunday: The Chamber Players of Palm Coast, under the direction of Paige Dashner Long, will present a beautiful concert "Back to Back Bach" at Palm Coast United Methodist Church, performing works by JS Bach, JC Bach, Boyce, Abel, and Sammartini. The concert will feature violinists Sue Cryan as concertmaster, Dorothy Barrett, Penny Crouch, El Gervasio, Martha Delaney-Hotz, and Chris Romaine; violists Karen Hacker, Jack Jeffe and Phil Pearson; cellos Alexei Romanenko, Brittany Maroney and Sandy Pearson; flutes Wendy Gill and Paige Long, also playing harpsichord. The concert is free and open to all. Please invite family and friends to this wonderful concert, as well as forward this email to those who may be interested. Palm Coast United Methodist Church is located at 5200 Belle Terre Parkway. For more details, call 386-445-1600.
Sunday: Palm Coast Founders' Day: The Palm Coast Historical Society invites the public to its museum and research center and the adjacent pavilion at the park for a free program of historical presentations, live music by the Palm Coast Community Band and refreshments. Spend the afternoon celebrating Palm Coast's unique history. City Historian Art Dycke will present a video highlighting the start of Palm Coast and its growth through 1985. Former Palm Coast Council Member Bill Venne, President of the Historical Society, will be the emcee for the event. Mayor Milissa Holland will offer the welcome. This year's theme is "The ITT Years: 1968 to 1985." 1-3:30 p.m. Sunday, Oct. 29, at Holland Park, 18 Florida Park Drive, Palm Coast.
Navy Bombing in the Ocala National Forest: Navy training schedules indicate that inert and live bombing will take place at the Pinecastle Range Complex located in the Ocala National Forest this week. Bombings at times can be heard in Flagler-Palm Coast. The bombings are scheduled as follows:
Friday: 11 a.m. to 11 p.m., Inert and Live.
Saturday: 11 a.m. to 11 p.m., Inert and Live.
Sunday: 11 a.m. to 11 p.m., Inert and Live.
During bombing periods wildlife may be temporarily displaced. Use extra caution when driving through the Ocala National forest and surrounding areas. Secure any items around your residence that could attract wildlife. Always be mindful of larger animals including black bears and practice bearwise measures. The telephone number for noise complaints is 1-800-874-5059, Fleet Area Control and Surveillance Facility, Jacksonville, Fla. For additional information, call (904) 542-5588.


Humanitarian of the Year Nominations Sought: There are many Flagler County citizens who go above and beyond the call of duty to serve the needs of our community. This year, Abundant Life Ministries-Hope House will present the 2nd Annual Humanitarian and we are seeking nominees from within our county. The deadline for submissions is November 10th, please complete this nomination form and e-mail it to administrator@almhhi.org or mail: Abundant Life Ministries-Hope House, Inc., P.O. Box 354925, Palm Coast, FL 32135. The award is sponsored by: Abundant Life Ministries-Hope House Inc., Inspiration of Hope Community Resources, and Community Partnership for Children (Flagler). This award will be presented during the "A Christmas to Remember" celebration for children in foster care and other children under the dependency court system. The event will be held December 16, 2017, 11 a.m. to 3 p.m. at the Flagler County Fairgrounds.
What Should the Humanitarian Look Like: A humanitarian endeavors to improve human conditions and quality of life through selfless service, while supporting and contributing to the basic human dignity of those in need. This award will recognize a local individual who has distinguished themselves through humanitarian activities in Flagler County. The Humanitarian should exhibit various characteristics that set themselves above what may be characterized as ordinary. These characteristics may include many hours of service without expectation of remuneration; services provided equally, impartially and neutrally; Service that embraces a common moral compass such as integrity, justice, honesty, responsibility, compassion and dedication; Embraces human diversity; and serves to improve the lives of those in need.


In Florida and in State Government:
Note: Some proceedings below can be followed live on the Florida Channel. Most legislative proceedings can be followed through the Senate or House websites.

DEMOCRATS HOLD CONVENTION: The Florida Democratic Party will start a three-day conference in Orange County. Speakers during the conference are expected to include U.S. Sen. Bill Nelson, U.S. Rep. Val Demings and gubernatorial candidates Andrew Gillum, Gwen Graham and Chris King. (Committee meetings start at 10 a.m., Disney's Coronado Springs, 1000 West Buena Vista Dr., Orlando.)
—-Compiled by the News Service of Florida and FlaglerLive


To • include your event in this section, please fill out this form.
♦
June 20
:

The Inspired Mic
, Palm Coast's most daring and unpredictable open mic event, is scheduled for its monthly edition at its new venue at the Hidden Treasures Restaurant, 820 Moody Ln, Flagler Beach. Each month some of the most creative, innovative performances a person could ever hope to experience take place at The Inspired Mic. 14 presenters each month pull out slices of talent and genius to entertain the audience. Each presenter gets 7 minutes to present on a very eclectic blend of their genius. Hidden Treasures Restaurant, 820 Moody Ln, Flagler Beach (under the bridge). Doors open at 6 p.m. and presenters begin at 6:30 p.m. Tickets are $12.50 advance, available at theinspiredmicus.com, or $15 at the door. The ticket includes one drink and entry into a drawing with a prize of $25 cash or a $50 gift certificate to The Hidden Treasures.
♦
June 21
: Urban Surf 4 Kids Surf Camp, South 6th Street on the beach, Flagler Beach, starting at 9 a.m.
♦
June 21
: Senior Summer Celebration Cookout (Senior Special Event), 11 a.m.-12:30 p.m. at Palm Coast Community Center, 305 Palm Coast Pkwy. NE. Celebrate the first day of summer with a cookout at the Community Center. Hot dogs, hamburgers and fixings will be provided. Participants are encouraged to bring a side dish. Sign up at the front desk with the dish you are bringing. $5/person with pre-registration required at www.parksandrec.fun/seniors. More info: 386-986-2323.
♦
June 21
: Dive-in Movies, 8 p.m. at Palm Coast Aquatics Center, 339 Parkview Drive. Just bring your swimsuit and enjoy the show! Dive-in movie nights at the Palm Coast Aquatics Center provides a unique outdoor movie viewing experience for the entire family. Be sure to grab your favorite snack, sit back and enjoy the show! Food and snacks will be available for purchase. This month features "Hotel Transylvania 3" (PG). $1/seniors & youth and $2/adults. More info: 386-986-4741 and www.palmcoastgov.com/movies.
♦
June 22
: New works by JJ Graham fill the gallery walls for the gallery's monthly event. Celebrate with us during JJ's birthday month. A gourmet taco bar and drinks are included with the purchase of admission. Our live musical guest is Jake Cox. 6 p.m., 802 E. Moody Blvd., Bunnell. Admission: $15. Parking: Overflow parking is across the street at the sheriff's operations office.
♦
June 22
: Watson Realty Corp. hosts its annual summer kick-off and family fun day from 11 a.m. to 3 p.m. at 1410 Palm Coast Parkway, with firefighters, sheriff's deputies offering safety tips, games, food and music.
♦
June 23
: Bow Wow Bingo to benefit the Flagler Humane Society, $25 cost includes a fish fry, 2 to 5:30 p.m. at the Elks Lodge, 53 Old Kings Road, Palm Coast.
♦
June 24-27
: Golf Summer Camp – Monday-Thursday, 9 a.m-1 p.m. at Palm Harbor Golf Club, 20 Palm Harbor Drive, Palm Coast. Learn the game of golf during these fun-filled days of short game, full swing, putting, golf etiquette, sportsmanship, and friendly competition. Open to all skill levels. Lunch, snacks, & drinks included. For ages 6-16 years. $150/week. Deadline to register is June 17. Registration required at www.parksandrec.fun/camps. More info: 386-986-2323.
♦
June 24-27
: Tennis Summer Camp (Session 2) – Monday-Friday, 9 a.m-4pm. at Belle Terre Park, 339 Parkview Drive, Palm Coast. Tennis and so much more! Please come with athletic clothes and shoes, swimsuit (for the pool), water bottle, sunscreen, lunch, snacks and drinks. For ages 6-13 years. $175/week. Registration required at www.parksandrec.fun/camps. More info: 386-986-2323.
♦
June 24
: Nar-Anon offers hope and help for families and friends of addicts. Every Monday, 6 p.m., St. Mark by the Sea Lutheran Church, 303 Palm Coast Pkwy NE, Palm Coast, Fellowship Hall Entrance. See the website, www.nar-anon.org, or call (800) 477-6291.
♦
June 24
:

The Flagler County Stamp and Coin Club meets at 4:30 p.m. at the VFW Post 8696 47 N. Old Kings Road. From 4:30 - 6 p.m. the time is used for buying, selling and trading stamps and coins. The club meeting starts at 6 p.m. and ends at 7:30. There is a live auction of stamps and coins at the end of the meeting. The club is open for members, the general public, and all who are interested in stamp and coin collecting and investing. Free stamps and coin evaluations at all our meetings. The club is the only non-profit Stamp and Coin Club in Flagler County. For more information please visit
the club's web site
.
♦
June 25
: The Flagler County Opioid Task Force meets at 6 p.m. at the Flagler County Public Library, 2500 Palm Coast Parkway. The task force will meet the fourth Tuesday of every month at the library through November.
♦
June 26
: A meeting of Facing Grief Together, formerly known as Compassionate Friends, is scheduled at the Vitas Office at 4 North Old Kings Road (across from Kentucky Fried Chicken) in Palm Coast. The meeting begins at 5:30 p.m. Facing Grief Together, a nonprofit self-help bereavement support organization for families that have experienced the death of a child. The meeting is open to all parents, grandparents, and siblings over age 18 who has suffered the loss of a child of any age. For more information, call John Brady at 610-428-3139. To learn more about Facing Grief Together, visit their national website at www.compassionatefriends.org.
♦
June 29
: First Aid and CPR/AED 9 a.m.-4 p.m. at Fire Station 25, 1250 Belle Terre Pkwy., Palm Coast. This class is a seven-hour course (one hour for lunch) designed to meet OSHA regulations and teach administering CPR to children and adults, using an Automated External Defibrillator (AED), using a mask or barrier device, assisting with bleeding, broken bones. $50/person with registration required by 9 a.m. June 27. Register at www.parksandrec.fun/adults. More info: 386-986-2300 and cprcertification@palmcoastgov.com.
♦
June 29-20
: Jr. Lifeguard Camp, 8 a.m-12p.m. at Palm Coast Aquatics Center, 339 Parkview Drive. The Junior Lifeguard Camp offers step-by-step lifeguarding skill development. Learn water safety, lifeguard rescues, and First Aid CPR/AED in a weekend camp. Class attendees will receive a CPR mask, Red Cross whistle and T-shirt. For ages 11-15 years. $70/session. Registration required at www.parksandrec.fun/camps. More info: 386-986-2323.
♦
July 1
: Nar-Anon offers hope and help for families and friends of addicts. Every Monday, 6 p.m., St. Mark by the Sea Lutheran Church, 303 Palm Coast Pkwy NE, Palm Coast, Fellowship Hall Entrance. See the website, www.nar-anon.org, or call (800) 477-6291.
♦
July 3
: Fireworks in the Park: Kick off your Independence Day celebration one day early July 3. Pack your picnic basket and bring your blanket and chairs to watch the free colorful display at Central Park at Town Center, 975 Central Ave, beginning at 9 p.m. Entertainment and food vendors will begin at 6 p.m. A patriotic ceremony starts at 7 p.m.
♦
July 5
: First Friday Garden and Butterfly Walk at Washington Oaks Gardens State Park, 6400 North Oceanshore Blvd., 10 a.m. Join a ranger at 10am for a walk through our historical gardens. Learn about the history of our park while exploring the beauty of the formal gardens, with an emphasis on butterflies. The walk is approximately 1 hour. Please bring water and wear comfortable walking shoes. Meet in the garden parking lot. Garden walk included with park entry. No registration required.
♦
July 5-7
: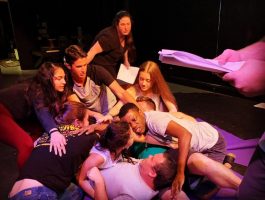 "A Midsummer Night's Madness," a summer workshop production at Palm Coast's City Repertory Theatre. Tickets are $15, Friday and Saturday at 7 p.m., Sunday at 3 p.m.
Book here
.
For events beyond this date, see the fuller Coming Days here.
To • include your event in this section, please email the details, including date, time, a brief description of the event, contact information, and, if you wish, an image, please use this form.








Palm Coast Construction and Development Progress Reports
Updates of ongoing permitting, construction and development projects in Palm Coast usually run here, along with a link to the city's Week in Review. But the Week in Review, under the guise of being modernized, has become flashier and power-point like while becoming less substantive and dumbed down. We may or may not link to it in future. Here's a summary of the latest developments as of Oct. 6
<![if !IE]><![endif]>


Road and Interstate Construction:


Afro-Venezuelan Shostakovich
Previous Codas: