Wednesday Briefing: Heat Index to 105, Construction Update, Johnston Trifecta, Losing Afghanistan
FlaglerLive | August 23, 2017
Today: Partly cloudy with a 20 percent chance of showers and thunderstorms. Highs in the lower 90s. East winds 5 to 10 mph. Heat index readings 101 to 105. Tonight: Partly cloudy with a 20 percent chance of showers and thunderstorms. Lows in the mid 70s. South winds 5 to 10 mph. Details here.
Today's document from the National Archives and the Astronomy Picture of the Day.
Today's tides: at the beaches, at the Intracoastal Waterway.
Drought Index is at 60.
The OED's Word of the Day: ack emma, n. and adv..
The Live Community Calendar
Today's jail bookings.
Today's Briefing: Quick Links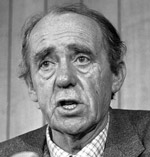 "We sat in unhappy silence in the cab on the way to the railroad station. It was nearing midnight. Our meeting had been a failure. The traveler had looked to me to give him the precise facts about the Federal Republic, but I had been unable to be precise about so imprecise a country. Not even Einstein could have found a formula for the heterogeneous complex called the German Federal Republic. One of my visitor's questions had been: 'In what way are the people here different Jrom those of 1933?' I had answered: "In no way, of course," and then had added the minor proviso: 'They are better off economically than people were then.' To the question, "Are there still Nazis in this country?' I had replied: 'Of course: Do you think that a mere date, May 8, 1945, would have changed human beings?'"
–Heinrich Böll, from "In This Country Of Ours," in the Evergreen Review Reader.
Previously:

Note: all government meetings noticed below are free and open to the public unless otherwise indicated. Many can be heard or seen live through each agency's website.
The Sheriff's daily incident reports and jail bookings are posted here.
The Flagler County Economic Opportunity Advisory Council meets at 9 a.m. in board chambers at the Government Services Building, Bunnell. School Board member Colleen Conklin is expected to speak to the council, as are Jason DeLorenzo of the Flagler Home Builders Association and Realtor Margaret Sheehan-Jones, with an update on local construction and development.
The Flagler County Parks and Recreation Advisory Board meets at 10 a.m. in the First Floor Conference Room, 1769 E. Moody Blvd., Bldg. 2, Bunnell.

Seniors with diabetes invited to participate in free class at Wickline: Seniors with diabetes are invited to participate in a free six-week class to be held at the George Wickline Senior Center in Flagler Beach. The class runs from 2 to 4:30 p.m. on Tuesdays, September 12 through October 17. ElderSource and the Northeast Florida Area Health Education Center are sponsoring the series of workshops. The program is free, but pre-registration is required. It is open to those who are 60 years or older, and who have diabetes. Those interested should call the Northeast Florida Area Health Education Center at 877-784-8486. Class dates are September 12, 19 and 26, and October 3, 10 and 17. The George Wickline Senior Center is at 800 S. Daytona Avenue, Flagler Beach. For more information about the Flagler County Senior Services Department go to www.flaglercounty.org/senior_services.

In Florida and in State Government:
Note: Some proceedings below can be followed live on the Florida Channel. Most legislative proceedings can be followed through the Senate or House websites.

The Florida Agency for Health Care Administration will hold two meetings about behavioral-health services in the Medicaid program. Participants are expected to include representatives of managed-care plans and behavioral-health providers. (8:30 a.m. and 1 p.m., Central Florida Behavioral Health Network, 8920 Brittany Way, Tampa.)
Citizens rates: The Florida Office of Insurance Regulation will hold a public hearing about proposed rate increases by the state-backed Citizens Property Insurance Corp. Citizens proposed the increases in June, pointing to a surge in costly water-damage claims. The increases would vary by policy and property type, but, for example, would lead to an average 6.7 percent increase in rates for multi-peril homeowners' policies. The Office of Insurance Regulation reviews and determines whether to approve rate increases. (4 p.m., Florida International University, Biscayne Bay Campus, Kovens Conference Center, 3000 N.E. 151st St., North Miami.)

To • include your event in this section, please email the details, including date, time, a brief description of the event, contact information, and, if you wish, an image, to editor@flaglerlive.com.
♦
Feb. 23
: The Scenic A1A Pride Committee meets at 9 a.m. at the Hammock Community Center, 79 Malacompra Road.
♦
Feb. 23
: Rymfire Elementary School hosts a Career Day, all day, at the school, 1425 Rymfire Dr, Palm Coast.
♦
Feb. 23
: Flagler County Job Fair, from 11 a.m. to 3 p.m. at Daytona State College's Palm Coast Campus, 3000 Palm Coast Parkway. Last year 50+ businesses & over 500 job seekers participated in the Flagler County Job Fair, which was hosted by the Flagler County Department of Economic Opportunity, CareerSourceFV, Daytona State College and the Flagler County Chamber of Commerce.
♦
Feb. 23
: The Florida Department of Transportation (FDOT) holds a Truck Parking Stakeholder Meeting for the FDOT District Five Truck Parking Study. Flagler County is part of District 5. The study purpose is to address the shortage of available truck parking spaces, identify solutions that will support truck drivers and plan for the anticipated need over the next 10 to 20 years. The Stakeholder Meeting is from 10 a.m. to noon at the FDOT Urban Office at 133 S. Semoran Boulevard, Orlando. Attendees will have the opportunity to participate in group discussion and provide input following the presentation of existing truck parking conditions and preliminary study findings.
♦
Feb. 23
: Staatskapelle Weimar Orchestra, with Vadym Kholodenko, Piano and conductor Kirill Karabits, in Concert at the Peabody Auditorium, Daytona Beach, 7 p.m. Tickets range from $39 to $60. In their first tour in North America, this will be your chance to hear an orchestra with a glorious history, including close associations with Johann Sebastian Bach, Franz Liszt and Richard Strauss. Founded in 1491, the world renowned Staatskapelle (which means "Court Chapel") Weimar Orchestra is the oldest in Germany. Piano soloist, Vadym Kholodenko is the 2013 winner of the Van Cliburn International Piano Competition. Leading the orchestra will be the 2013 Royal Philharmonic Music Awards "Conductor of the Year," Maestro Kirill Karabits, who will bring his energizing presence to the podium. The Peabody Auditorium is at 600 Auditorium Boulevard, Daytona Beach. Reach the box office from 10:30 a.m. to 5:30 p.m. Monday through Fruday and Saturdays from 10 to 2 at 386/671-3462.
Details and tickets here
.
♦
Feb. 23
: The Scenic A1A Pride Committee meets at the Hammock Community Center on Malacompra Road in the Hammock at 9 a.m.
♦
Feb. 23-24
: Pianist Behzod Abduraimov performs with the Jacksonville Symphony under the direction of Nathan Aspinall in performances of Rachmaninoff's Third Piano Concerto, widely regarded as one of the most fiendishly difficult in the repertoire, and Shostakovich's first great, clandestinely subversive anti-Soviet work, the powerful Fifth Symphony. at 8 p.m. both evenings, Jacoby Hall, Times-Union Center for the Performing Arts, 300 Water Street, Suite 200, Jacksonville.
Tickets here
.
♦
Feb. 24
: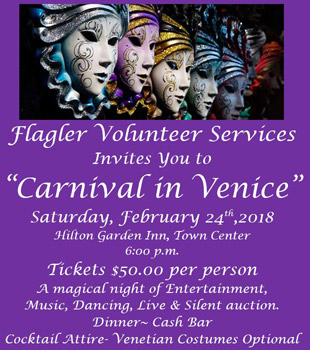 Flagler Volunteer Services' annual gala fundraising event is at the Hilton Garden Inn at 6 p.m. This year's theme is "Carnival in Venice." Tickets are $50 per person and $45 per person for FVS Volunteers. The evening will feature performances by the talented members of the Flagler Youth Orchestra as well as the Flagler Palm Coast High School Dance Group. The emcee for the evening is School Board Member Andy Dance. Palm Coast Mayor Milissa Holland will once again be the Auctioneer. Come and bid on some of the amazing auction items featuring restaurants, hotels, theater tickets, golf courses, theme parks and many more. Two unique items include a ride-along with Sheriff Rick Staly himself, and a ride-along with storm chaser Ed Siarkowicz of The Scud Buster Diaries. For additional information please contact us at (386) 597-2950.
Buy your tickets here
or call 386/597-2950 and ask for Josephine, or
email her here
.
♦
Feb. 24
: Flagler County Schools host their 4th annual classroom-to-careers Flaglship Showcase, from 10 a.m. to 1 p.m. at Wasdworth Elementary and Buddy Taylor Middle's cafeteria, off Belle Terre Parkway in Palm Coast.
♦
Feb. 24
: Flagler County is hosting its 4th Annual Native American Festival at Princess Place Preserve complete with dancing, wildlife exhibits, weapons demonstrations, encampments and displays. The festival will run Saturday from 10 a.m. to 5 p.m. and Sunday from 10 a.m. to 5 p.m. The event is organized by the Flager County Parks & Recreation Department and by the Deep Forest Native American Experience. General admission is $5 per car load, up to four, and $1 for each additional passenger. Event Contact: 386-313-4020.
♦
Feb. 24
: Photography Workshop with Ed Siarkowicz at Marineland: Join award-winning photographer Ed Siarkowicz on a photographic tour of Flagler County's barrier island. Exploring Marineland and the nearby beach will allow participants to photograph intriguing coquina rock outcrops, dunes, and beach in classic seascape, landscape, abstract, and macro photographic styles to capture the natural beauty of Marineland. Our photographic workshops are designed to advance beginning and more experienced photographers, even those who only use their cellphones for picture-taking. 9 a.m. at Marineland Dolphin Adventure 9600 N Ocean Shore Blvd, Marineland, $99 plus tax per artist. Event Website: http://www.flagleroceanartgallery.com/mdaworkshops.html Event Contact: 386-693-4882.
♦
Feb. 24
: Flagler County Commissioner Nate McLaughlin, born in 1961, is 57
♦
Feb. 25
: One of the world's most recognized contemporary solo pianists -- and former Stetson student --
George Winston performs a benefit concert in support of Stetson University's School of Music Scholarship Fund
. Winston won the distinguished Alumni Award in 1997 and was awarded a Doctor of Arts and Letters Honorary Degree in 2004. This exceptional event will be held at 7:30 p.m. at Lee Chapel in Elizabeth Hall, 421 N. Woodland Blvd., DeLand, FL 32723. General admission tickets are $40 per person. A limited number of tickets are available for VIP seating and a post-concert reception with George Winston. Both can be purchased at www.stetson.edu/music-tickets.
♦
Feb. 26
: The African-American Entrepreneurs Club hosts a networking event to celebrate Black History Month at the African-American Cultural Society in Palm Coast, 4422 North U.S. Highway 1, with guest speaker JaWanda Dove speaking on "Defying the Odds," and music. The event is free and open to all.
See the flier here
.
♦
Feb. 26
: The McCartney Years at Flagler Auditorium, 7:30 p.m. Tickets for this performance are available online at flaglerauditorium.org or by calling the Box Office at 386-437-7547.
♦
Feb. 26
: Daytona State College's Student Paralegal Association (SPA) will host local attorney Greg Snell at 12:30 p.m., to enrich students' professional development and benefit from the expertise of a highly successful law practice. The SPA meeting, open to the public, will be held on DSC's Daytona Beach Campus, 1200 W. International Speedway Blvd., in Nunamann Hall, room 411. Speaking on the importance of soft skills, communication, teamwork and networking for paralegal professionals, Snell also will offer advice for job hunting, career preservation and advancement. Contact Senior Professor and Assistant Chair of DSC's Paralegal Studies program Linda Cupick at (386) 506-3511, or Linda.Cupick@DaytonaState.edu.
♦
Feb. 27
: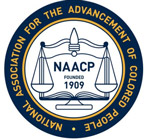 The Flagler County Branch of the NAACP conducts its 2018 "Get Out To Vote" Campaign at the branch's general membership meeting at the African American Cultural Society, 4422 U.S. 1 North, Palm Coast, at 6 p.m. All welcome. The kick-off is presented with the following partner organizations: Indivisible, Sierra Club, League of Women Voters, ACLU, and the Democratic Caucus.
Each group will present its efforts to tell our citizens of its programs, information, and efforts in support of voter registration and getting out the vote. This is only the beginning of the NAACP's plans for this election year. There will be future events involving other group partners. For further information, call the Flagler County Branch at 386-446-7822.
♦
Feb. 27
: Entrepreneur Night at Hammock Wine & Cheese, 5:30 p.m., 5368 N Ocean Shore Blvd, Palm Coast. Join fellow Flagler, Volusia and St. John's County startups, business people, investors and those folks who stand behind entrepreneurs in one way or another. This is a call to established and aspiring entrepreneurs alike. At the event, you will enjoy free appetizers along with a cash bar. As always, you can expect to make many new connections and have meaningful conversations with Entrepreneurs, Investors, and folks who provide support and services to entrepreneurs.
RSVP here
.
♦
Feb. 27
: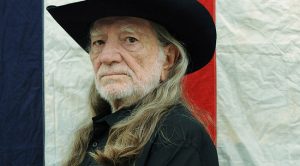 Willie Nelson & Family with guest Los Lonely Boys, at the St. Augustine Amphitheatre, 1340C A1A South, St. Augustine. Tickets: $39.50 to $99.50.
Book here
. 7:30 p.m. With a six-decade career and 200 plus albums, this iconic Texan is the creative genius behind the historic recordings of Crazy, Red Headed Stranger, and Stardust. Willie Nelson has earned every conceivable award as a musician and amassed reputable credentials as an author, actor, and activist. He continues to thrive as a relevant and progressive musical and cultural force. In the last five years alone he delivered 10 new album releases, released a Top 10 New York Times' bestsellers book, again headlined Farm Aid, an event he co-founded in 1985, received his 5th degree black belt in Gong Kwon Yu Sul, headlined the last three years of the on-going Luck Reunion food and music festival at his ranch in Luck, TX during SXSW, announced the launch of his cannabis company Willie's Reserve, and graced the cover of Rolling Stone magazine.
♦
Feb. 28
: The River To Sea Transportation Planning Board, also known as the TPO, a collection of Flagler and Volusia County transportation and government officials who plan for future transportation needs in the region, meets at 9 a.m. in the TPO Conference Room, 2570 West International Speedway Boulevard, Suite 100, Daytona Beach.
♦
Feb. 28
: A meeting of the Compassionate Friends is scheduled at the Vitas Office at 4 North Old Kings Road (across from Kentucky Fried Chicken) in Palm Coast. The meeting will begin at 5:30 p.m. Please note the later starting time. The Compassionate Friends, a nonprofit self-help bereavement support organization for families that have experienced the death of a child. The meeting is open to all parents, grandparents, and siblings over age 18 who has suffered the loss of a child of any age. For more information, call John Brady at 610-428- 3139. To learn more about The Compassionate Friends, visit their national website at www.compassionatefriends.org.
March
♦
March 1
: Flagler Audubon Society meets at 6:30 p.m. with a Chapter activity update and social session. Formal program begins at 7 p.m. in meeting rooms A & B at Florida Hospital Flagler on SR 100 just west of I-95.
♦
March 1
: The Florida Agricultural Museum's Farm Swap and Music Jam, which will take place every Thursday between 8 a.m. and 1 p.m., with farm fresh fruits and veggie arts, crafts, ready to eat stuff an d local musicians. Vendors sign up here: https://form.jotform.com/80118789107966
♦
March 1
: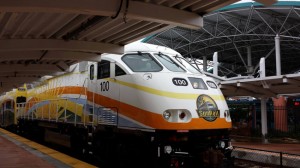 The Central Florida Commuter Rail Commission's Customer Advisory Committee meets at 5 p.m. in the multipurpose room on the second floor at LYNX Central Station, 455 N. Garland Ave., Orlando. This meeting site is conveniently located near the SunRail LYNX Central Station platforms. Please check SunRail arrival and departure times at www.sunrail.com. Public participation is solicited. Contact 386-943-5367, or via email at jennifer.smith2@dot.state.fl.us.
♦
March 2
: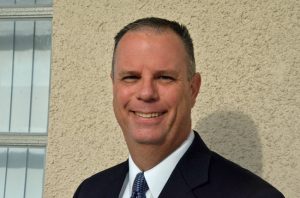 Flagler Beach Police Chief Matt Doughney holds another edition of his Doughnuts with Doughney at the Flagler Beach 7-Eleven at 408 South Oceanshore Boulevard, or A1A, from 3 to 5 p.m. (just ahead of First Fridays). "We've got two major events, Bike Week and Spring Break, that will occur during the same week in March and we'd like to hear about any concerns that our citizens may have in advance of these events," Doughney said. "Our local 7-11 owner, Mr. Eric Cooley, helped create the 'Doughnut' event concept and working with him is a pleasure." Cooley happens to soon become Doughney's boss, as he will be seated as a city commissioner later in March.
♦
March 2-4
:

Larry Shue's "The Nerd" is staged at the Flagler Playhouse, Friday and Saturday at 7:30 p.m., Sunday at 2 p.m. Set in Terra Haute, Indiana in 1979, The Nerd centers on the hilarious dilemma of a young architect who is visited by the man who saved his life in Vietnam, but whom he has never met. The guest turns out to be an extremely inept and hopelessly stupid nerd who turns our hero's life upside down, and then outstays his welcome beyond endurance. The twist at the end caps this wonderfully outrageous comedy. Book online at FlaglerPlayhouse.com or call the box office at 386-586-0773.
♦
March 2
: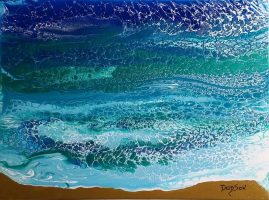 Artist Dara Dodson Opening at Ocean Art Gallery, 206 Moody Blvd. (SR100) in downtown Flagler Beach, across the street from the city's First Friday "Music in the Park." Kicking off an exhibit that will run through March 31, guests first will be treated to large palm trees observed from below in a collection Dodson calls "Looking Up." Accompanying the palms will be Dodson's poured acrylic paintings of the ocean, all of which are offset by classic white frames. Everyone is invited to the art opening. Jim Hain, head of the Marineland Right Whale Project, will play alto and bass flute for the enjoyment of guests during the Reception.
♦
March 2
: First Friday Garden Walk at Washington Oaks Garden State Park at 10 a.m. Join a Ranger on the first Friday of the month at 10 a.m. for a walk through our historical gardens. Learn about the history of our park while exploring the beauty of the formal gardens. The walk is approximately 1 hour. Please bring water and wear comfortable walking shoes. Meet in the Garden parking lot. Garden walk included with park entry. Call 386-446-6783 for more information.
♦
March 2
: Flagler County Elections Supervisor Kaiti Lenhart, born in 1981, is 37.
♦
March 3
: The Flagler County Stamp and Coin Club holds it 14th annual stamp and coin show at the Elk's Lodge #2709 in Palm Coast from 10 a.m. to 3 p.m. This show is open to the public and everyone interested in stamps and coins. There will be many dealers, and members, to give free evaluation of your collections. Come early and bring your friends. There will be a Chinese Auction during the show. Door prizes will be called every 30 minutes between 10:30 a.m. and 2:30 p.m.Free stamp area for the young and young at heart. Free parking and admission. Visit the web site at http://stampandcoinclub.com or mail us at stampandcoin@hotmail.com
♦
March. 3
: The National Symphony Orchestra of Cuba in concert at at 7:30 p.m. Lewis Auditorium at Flagler College, 14 Granada Street, St. Augustine, opposite the Lightner Museum. $40 per ticket. This is part of the
Winter Orchestral Series
. The National Symphony of Cuba has been instrumental in introducing Latin American music to the international classical music community, in addition to covering a vast symphonic and chamber repertoire ranging from baroque to contemporary music. International tours have taken the orchestra to Russia, Poland, Yugoslavia, Mexico, Nicaragua, Spain, Peru and Argentina. More than 100 guest conductors have led, and many acclaimed international soloists have performed with the orchestra.
Book tickets online here
, or Call (904) 797-2800 for tickets or contact us by e-mail at EMMAinfo@bellsouth.net.
♦
March 4
: The Sheltering Tree, Flagler County's only cold weather shelter, holds its second annual fundraiser. The
"Have a Heart for the Homeless" dinner and dance
will raise money for the shelter assisting new, near, or chronically homeless. Tickets to the event, to be held at Elks Lodge #2709 off Old Kings Road in Palm Coast, are $35 each. For reservations call the Shelter at 386-437-3258 extension 105, or email
flaglershelteringtree@yahoo.com
. Tickets are also available at Aimee's Hallmark Shop at Palm Harbor Shopping Village in Palm Coast. Doors open at 5 p.m. with a sit-down dinner beginning at 6 p.m. Music and entertainment will be provided by Palm Coast headline entertainers Debbie Owen and Tony T. Raffles and door prizes include a three-day, two-night Ocean View suite package at The Hammock Beach Resort. The prize was donated by the Resort. Fine jewelry from Greg Lynn Jewelers will also be raffled off.
See details here
.
♦
March 4
: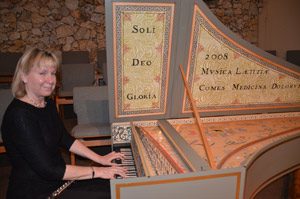 The Chamber Players of Palm Coast, under the direction of Paige Dashner Long, will present a beautiful chamber music concert at Palm Coast United Methodist Church, performing works by Tartini, Handel, Tchaikovsky and Haydn. Members from the Flagler Youth Orchestra's advanced ensemble will open the concert with one selection and will also join the Chamber Players of Palm Coast to play Tchaikovsky's Waltz from Serenade for Strings. The concert features violinists Sue Cryan as concertmaster, Dorothy Barrett, El Gervasio, Martha Delaney-Hotz, Chris Romaine and Zoriy Zinger; violists Penny Crouch, Karen Hacker and Jack Jeffe; cellos Brittany Maroney and Sandy Pearson; flutes Wendy Gill and Paige Long, also playing harpsichord. The concert is free and open to all. Please invite family and friends to this wonderful concert, as well as forward this email to those who may be interested. Palm Coast United Methodist Church is located at 5200 Belle Terre Parkway. For more details, call 386-445-1600.
♦
March 4
: Robert Wittman, founder of the FBI's art crimes division, will return for an encore in Palm Coast,
following his popular appearance in 2015
, to talk about recovering stolen art and cultural artifacts during his program "More Undercover Adventures with Robert Wittman" at 3 p.m. at the Flagler Auditorium as part of the
Flagler County Art League's 40th anniversary celebration
. Flagler County Art League is hosting a VIP "meet and greet" reception at 1:30 p.m., prior to Wittman's presentation at 3 p.m. VIP tickets are $65 each. General admission tickets are $22. Group sales (10 or more) $18 each. Call the Flagler Auditorium box office at 386-437-7547 or 866-353-4537 or purchase online at www.FlaglerAuditorium.org.
♦
March. 4
: Tim Ripley performs at 1 p.m. as part of Washington Oaks Garden State Park's Music in the Garden. Call 446-6783 for more information. $10 suggested donation. Beer, wine, appetizers. Park entry is $5 per vehicle.
For events beyond this date, see the fuller Coming Days here.
To • include your event in this section, please email the details, including date, time, a brief description of the event, contact information, and, if you wish, an image, to editor@flaglerlive.com.

I wrote on what it's like to grow up black in the shadow of Confederate statues, and what it means to see them fall: https://t.co/2piWJ6g0QV

— Vann R. Newkirk II (@fivefifths) August 22, 2017
Trump's Afghanistan war-expansion plan lacked basic details, most notably the number of Americans it might involve. https://t.co/5ALu6F4hoZ

— The New Yorker (@NewYorker) August 22, 2017
Trump's Afghanistan Speech: The Generals Have Taken Over the Asylum: https://t.co/TNsoK6foGm via @SputnikInt

— alan mcpartland (@AlanMcpartlands) August 22, 2017
In an age of "alternative facts," @PolitiFact's work is more important than ever. https://t.co/TkmZaHWXYy pic.twitter.com/zFFYBBTFjV

— CJR (@CJR) August 22, 2017
President Trump's plan to change the tax code would also make himself much, much richer. Here's how it works: pic.twitter.com/OK2Bj4bk2r

— Vox (@voxdotcom) August 22, 2017
Poo jokes and pessimism – @pollyannevans on the scatological legacy of British humour https://t.co/Z1eN6Lzt69 pic.twitter.com/FLdTc2u1Yh

— New Statesman (@NewStatesman) August 21, 2017
21 Deep Thoughts We've All Had While High. https://t.co/qFa68n38du pic.twitter.com/HQz3e1fRbA

— HIGH TIMES (@HIGH_TIMES_Mag) August 20, 2017


Palm Coast Construction and Development Progress Reports
The following is an update of ongoing permitting, construction and development projects in Palm Coast, through July 26 (the city administration's full week in review is here):
<![if !IE]><![endif]>

Road and Interstate Construction:

100 Year Old Self-Playing Violin
Previous Codas: