Weekend Briefing: Art League's Exhibits, Dinosaurs, Henry Flagler, Chamber President, Kascel Therapy
FlaglerLive | August 11, 2017
Today: Partly cloudy all weekend with a 50 percent chance of rain Friday and Saturday, 70 percent Sunday, highs in the lower 90s, lows in the 70s throughout. Details here.
Drought Index is at 76.
Today's tides: at the beaches, at the Intracoastal Waterway.
Today's document from the National Archives.
The OED's Word of the Day: more majorum, adv..
The Live Community Calendar
Today's jail bookings.
Today's Briefing: Quick Links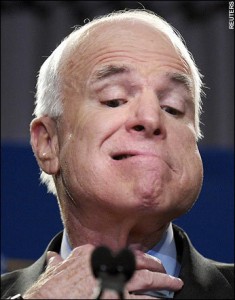 "In the context of history, Watergate will be a very minor item as compared with the other achievements of this administration, particularly in the area of foreign affairs."
–John McCain, 1973.
Previously:

Note: all government meetings noticed below are free and open to the public unless otherwise indicated. Many can be heard or seen live through each agency's website.
The Sheriff's daily incident reports and jail bookings are posted here.

Free For All Friday on WNZF: Host David Ayres welcomes Marilyn Crotty, the facilitator hired by Palm Coast government to shepherd through the city's first comprehensive charter review in 18 years, City Manager Jim Landon, Superintendent Jim Tager, who will talk about the first days of school, Chamber Board Chairman Jimmy Millhollin, who'll talk about the three short-listed candidates to be chamber president, all starting with a commentery by FlaglerLive Editor Pierre Tristam on nuking or not nuking North Korea.
Friday In Schools: Grade orientation for 7th graders at Buddy Taylor Middle School, 8:30 a.m., cafeteria.
Friday: The Flagler County Chamber of Commerce hosts a meet-and-greet with the three candidates short-listed to be the next president of the chamber, following Rebecca DeLorenzo's departure in January. The gathering, for Chamber members, is to be held at 5:30 p.m. in the Chamber's board room, 20 Airport Road, Suite C, in Palm Coast.
Friday: The Flagler County Library continues the celebration of the 100th anniversary of Flagler County with a viewing of "The Life of Henry Flagler," written by Muriel Levy and originally performed in the library in 2007. Based on the Les Standiford book, "The Last Train to Paradise," the cast includes Ron Pokigo as Henry Flagler, the late Ed Moore as John D. Rockefeller, Phil and Audrey Marcus (he as Flagler's half brother Dan Harkness and she as his first wife Mary). Flagler's other wives are played by Anne Nardi and Susie Baird and Dr. Anderson is portrayed by Ken Jones. 2 p.m. 2500 Palm Coast Pkwy. N.W., Palm Coast.
Friday: Movies in the Park, 8:30 p.m. in Central Park at Town Center, 975 Central Ave., Palm Coast. Families will enjoy a family friendly movie on the park's giant outdoor movie screen. Closed captioning is provided. This month's feature: Kubo (PG). Bring your blanket, lawn chairs and snacks and invite your friends and neighbors to join you at this free, monthly family activity offered by Palm Coast Parks & Recreation and Flagler Schools. More info: 386-986-2323.
Friday: Opening Celebration for Kascel Therapy, 4:30 p.m. at 3 Cypress Branch Way, Suite 108 C, Palm Coast. Kascel Therapy is a Pediatric Occupational Therapy company providing outpatient clinic and early intervention services. Specialties Include: Feeding Intervention, Handwriting, Sensory, Tai Chi for Health, Music & Movement, and Social Opportunities geared toward client and family interests. The practice is owned by Jennifer Baker.
Friday, Saturday, Sunday: Jurassic Quest dinosaur exhibit returns to the Ocean Center, 101 N. Atlantic Ave., Daytona Beach (http://www.oceancenter.com/). Jurassic Quest is the largest exhibit of life-size, moving, museum-quality dinosaurs in North America. The main dinosaur exhibit features realistic, life-size, animatronic dinosaurs, cute baby dinosaurs and lots of activities for kids of all ages. Activities include huge T-rex and triceratops fossil digs where young paleontologists can uncover dinosaur bones, along with face painting, dinosaur crafts, and the Dino Bounce area with several dinosaur-themed inflatable mazes and even dinosaur rides. Admission starts at $18 for children, $29 for children's VIP admission, $16 for adults and $14 for seniors. Children under 2 are free. Law enforcement and military members and their families save $2 per ticket with identification. Exhibit hours are from 3 to 8 p.m. Aug. 11, 9 a.m. to 8 p.m. Aug. 12, and 9 a.m. to 7 p.m. Aug. 13. For more information, visit www.jurassicquest.com.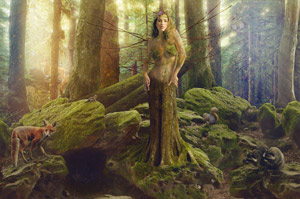 Saturday: Two new exhibits open at the Flagler County Art League with an opening reception from 6 to 8:30 p.m. at the League's galleries, 160 Cypress Point Parkway Suite 207C, Palm Coast, all free and open to the public, with wine, food and fine art: The "Just Photography" exhibit is an open themed show featuring some of the best photographers in the region and their emerging tools and techniques. It will be judged by Anthony Neste. (Awards at 7 p.m.) The Studio Gallery will feature a student exhibit from the Southeast Museum of Photography, including the Youth In Focus Series, featuring the work of Summer Pesiri, a 16-year-old student at Mainland High School. She came to the museum's attention through her continued involvement with the league's educational programs over the past three years and has quickly established herself as a nature photographer with a bright future.
Saturday: Mixed martial arts showcase at the Ocean Center, 101 N. Atlantic Ave., Daytona Beach (http://www.oceancenter.com/) Breakthrough MMA. This high-energy, mixed martial arts event starts at 7 p.m., and tickets start at $30. Lightweight title fights to welterweight, bantamweight and middleweight fights. For more information, visit www.breakthroughmma.com.
The 2017 United States Lifesaving Association (USLA) National Lifeguard Championships is held on the beach behind the Ocean Walk Shoppes in Daytona Beach. The public is invited to watch the competitions from the beach. Spectators should plan to arrive early. Parking is available at the Ocean Center parking garage for $1 per hour or $5 per day. The Junior Lifeguard Championship will be Aug. 9, while the adult competitions will take place Aug. 10-12. Events, which will occur from 8 a.m. to 5 p.m., include board races, surf swims, surf boat races, beach flag and rescue races, running relays, iron man and iron woman competitions and a 2K beach run. The much-anticipated beach flags final competition is set for 8 p.m. Friday, Aug. 11.
Blood donations on the Big Red Bus:
Saturday at Winn Dixie off Palm Coast Parkway, from 11 a.m. to 5 p.m.
Sunday at Winn-Dixie at Flagler Plaza off State Road 100, from 11 a.m. to 5 p.m.
Sunday at Epic Theater in Town Center in Palm Coast, from noon to 6 p.m.
For a full list of dates and locations for the bus, go here.


You are Invited to a Senior Focus Group Wednesday, August 30
: On behalf of the City of Palm Coast, ElderSource has been asked to facilitate a senior focus group to discuss the development of additional programs for seniors in Flagler County and the function of an expanded community center. As the City looks to its future and plans for a new facility, the City Council thought it would be in the best interest of the project to seek feedback, questions and commentary from the community before the project progressed any further. Any interested persons or parties are invited to attend and participate in this discussion. ElderSource is a non-profit agency designated by the state as the Area Agency on Aging and Aging & Disability Resource Center for Northeast Florida. ElderSource serves as the focal point to which older adults, adults with disabilities, caregivers, and the general public can receive information, referral, assistance and answers on aging issues. The focus group is scheduled for Wednesday, Aug. 30, from 10 to 11:30 a.m. at the community wing of Palm Coast City Hall, 160 Lake Avenue, in Town Center. If you are unable to attend and would like to submit comments, please email
nancy.tufts@myeldersource.org and these will be shared at the meeting.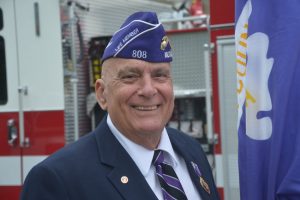 Flagler County Seeking Veteran of the Year Nominations: The award will be presented to a living Flagler County veteran who has not only served the United States with honor, but has used the leadership skills and abilities learned in the military to improve the Flagler County community through selfless volunteer service. If you have a nominee in mind, details are here.


In Florida and in State Government:
Note: Some proceedings below can be followed live on the Florida Channel. Most legislative proceedings can be followed through the Senate or House websites.

Fiscally constrained counties: The Revenue Estimating Conference will discuss fiscally constrained counties, which are typically rural counties. (Friday, 8:30 a.m., 117 Knott Building, the Capitol.)

The Republican Party of Florida will start a two-day quarterly meeting. (Friday, 9 a.m., Rosen Shingle Creek, 9939 Universal Blvd., Orlando.)
School construction: The Revenue Estimating Conference will discuss issues related to the Public Education Capital Outlay, or PECO, program. (Friday, 9 a.m., 117 Knott Building, the Capitol.)
Trust funds: The Revenue Estimating Conference will take up issues such as "outlooks" for the Education Enhancement Trust Fund, the Tobacco Settlement Trust Fund and the State School Trust Fund. (Friday, 9:30 a.m., 117 Knott Building, the Capitol.)
The Florida Historical Commission is scheduled to meet. (Friday, 10 a.m., R.A. Gray Building, 500 South Bronough St., Tallahassee.)


To • include your event in this section, please fill out this form.
♦
July 17
: The Flagler County Technical Review Committee meets at 9 a.m. in the First Floor Conference Room of the Government Services Building, Bunnell. The committee hears a land use amendment for The Gardens, the planned development straddling John Anderson Highway that would bring 3,966 homes and apartment units to the area over a generation. The proposal is generating controversy. See the developer's perspective
here
, and the account of a town meeting on the development
here
.
♦
July 17
: The Tourist Development Council meets at 10 a.m. in board chambers at Government Services Building, Bunnell.
♦
July 17
: The Palm Coast Planning and Land Development Board meets at 5:30 p.m. at City Hall in Town Center.
♦
July 17
: The Flagler Beach Economic Development Task Force meets at 4 p.m. at City Hall, 105 S 2nd St.
♦
July 18
: 2019 Beach Bash on the Pier, 5:30 pm - 7:30 pm at the Flagler Beach Fishing Pier. Join the Flagler County Chamber and the Flagler Beach Area Council for the 6th Annual Beach Bash on the Pier (formerly known as Peers on the Pier)! This awesome summertime event will offer food, fun, door prize drawings, an amazing view, beach vibe music provided by Surf 97.3FM and great company on the historic Flagler Beach pier. Guests will be given passports to visit all vendors on the pier and are encouraged to learn more about the local businesses that set up shop to showcase the services they offer. Guests turn in their completed passports for prize drawings that will occur.
♦
July 18
:

The Inspired Mic
, Palm Coast's most daring and unpredictable open mic event, is scheduled for its monthly edition at its new venue at the Hidden Treasures Restaurant, 820 Moody Ln, Flagler Beach. Each month some of the most creative, innovative performances a person could ever hope to experience take place at The Inspired Mic. 14 presenters each month pull out slices of talent and genius to entertain the audience. Each presenter gets 7 minutes to present on a very eclectic blend of their genius. Hidden Treasures Restaurant, 820 Moody Ln, Flagler Beach (under the bridge). Doors open at 6 p.m. and presenters begin at 6:30 p.m. Tickets are $12.50 advance, available at theinspiredmicus.com, or $15 at the door. The ticket includes one drink and entry into a drawing with a prize of $25 cash or a $50 gift certificate to The Hidden Treasures.
♦
July 19
: Urban Surf 4 Kids Surf Camp, 9 to 1 p.m. at South 6th Street on the Beach in Flagler Beach.
♦
July 19
: The Flagler Beach Charter Review Commission meets at 9 a.m. at City Hall, 105 S 2nd St.
♦
July 19
: Dive-in Movies, 8 p.m. at Palm Coast Aquatics Center, 339 Parkview Drive. Just bring your swimsuit and enjoy the show! Dive-in movie nights at the Palm Coast Aquatics Center provides a unique outdoor movie viewing experience for the entire family. Be sure to grab your favorite snack, sit back and enjoy the show! Food and snacks will be available for purchase. This month features "Incredibles 2" (PG). More info: 386-986-4741 and www.palmcoastgov.com/movies.
♦
July 20
: Flagler Pier Fishing Tournament, 6 a.m. to 2 p.m., Flagler Beach Fishing Pier. For any questions, please contact the Pier bait shop at 386-517-2436.
♦
July 20
: Youth Fishing Derby, 8 a.m.-1 p.m. at Waterfront Park, 150 Waterfront Park Road, Palm Coast. Come out to Waterfront Park for a day of family fun, food, and catch-and-release fishing. Youth will be eligible for various prizes based on different categories such as longest fish, heaviest fish, most fish, smallest fish and others. Youth must be accompanied by an adult. Any adult actively assisting a youth must have a fishing license. For ages 15 and under. Free and registration is encouraged but not required at www.parksandrec.fun/events. More info: 386-986-2323.
♦
July 20
: Meet with your local Fire Rescue personnel, while you tour your community's Fire Station and equipment, at Flagler County Fire Station 92 at the county airport, 130 Airport Rd., Palm Coast, from 9 a.m. to noon. Additionally, personnel from Florida Forest Service and Flagler County Emergency Management will be available to explain and assist residents in signing up for the ALERTFlagler emergency notifications, and Special Needs Sheltering programs. For more information please contact Chief Fire Marshall (386) 313-4258
♦
July 20-21
: Jr. Lifeguard Camp, 8 a.m-12p.m. at Palm Coast Aquatics Center, 339 Parkview Drive. The Junior Lifeguard Camp offers step-by-step lifeguarding skill development. Learn water safety, lifeguard rescues, and First Aid CPR/AED in a weekend camp. Class attendees will receive a CPR mask, Red Cross whistle and T-shirt. For ages 11-15 years. $70/session. Registration required at www.parksandrec.fun/camps. More info: 386-986-2323.
♦
July 20-21
: "Sleeping Beauty," at the Daytona Playhouse, Saturday and Sunday at 2 p.m., Adults $13, Seniors 55 and up, $18, Youths 18 and under $7. Address: 100 Jessamine Blvd., Daytona Beach, or see
directions here
. Buy tickets online
here
. Box office: 386-255-2431.
♦
July 22
:

The Flagler County Stamp and Coin Club meets at 4:30 p.m. at the VFW Post 8696 47 N. Old Kings Road. From 4:30 - 6 p.m. the time is used for buying, selling and trading stamps and coins. The club meeting starts at 6 p.m. and ends at 7:30. There is a live auction of stamps and coins at the end of the meeting. The club is open for members, the general public, and all who are interested in stamp and coin collecting and investing. Free stamps and coin evaluations at all our meetings. The club is the only non-profit Stamp and Coin Club in Flagler County. For more information please visit
the club's web site
.
♦
July 22
: Nar-Anon offers hope and help for families and friends of addicts. Every Monday, 6 p.m., St. Mark by the Sea Lutheran Church, 303 Palm Coast Pkwy NE, Palm Coast, Fellowship Hall Entrance. See the website, www.nar-anon.org, or call (800) 477-6291.
♦
July 23
: Flagler County is hosting a ceremonial signing of its beach renourishment agreement with the Army Corps of Engineers at 2 p.m. in the Commission Chambers of the Government Services Building. Commission Chair Donald O'Brien and Jacksonville District Commander Colonel Andrew Kelly will make a few opening comments about the 2.6 mile 10-foot dune and beach profile extension in Flagler Beach. They, along with County Attorney Al Hadeed, will sign four copies of the final agreement. The 50-year, $100 million project is largely unfunded but will depend on Flagler County to secure half the money. The federal government would assume the other half. It applies to only 2.6 miles of beach in Flagler Beach. See: "
Flagler About To Sign 50-Year, $100 Million Deal to Rebuild 2.6 Miles of Dunes in Flagler Beach. It Has Only a Fraction of the Money
."
♦
July 23
: The Flagler County Opioid Task Force meets at 6 p.m. at the Flagler County Public Library, 2500 Palm Coast Parkway. The task force will meet the fourth Tuesday of every month at the library through November.
♦
July 24
: A meeting of Facing Grief Together, formerly known as Compassionate Friends, is scheduled at the Vitas Office at 4 North Old Kings Road (across from Kentucky Fried Chicken) in Palm Coast. The meeting begins at 5:30 p.m. Facing Grief Together, a nonprofit self-help bereavement support organization for families that have experienced the death of a child. The meeting is open to all parents, grandparents, and siblings over age 18 who has suffered the loss of a child of any age. For more information, call John Brady at 610-428-3139. To learn more about Facing Grief Together, visit their national website at www.compassionatefriends.org.
♦
July 25
: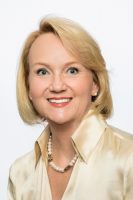 Carolyn Gosselin, Vice President of the Florida Chamber of Commerce, is the featured speaker at the Flagler Chamber's Common Ground breakfast, 8 a.m. at the Palm Coast Hilton Garden Inn, 50 Town Court. Registration is required by July 19. Members can preregister for $25, Guests and future members can attend for $35. No walk-ups.
♦
July 27
: Tour de Palm Coast: Ride along the scenic route of St. Joe Walkway on this free tour. The tour will begin leaving promptly at 8 a.m. from the Palm Coast Community Center. Riders are encouraged to bring water, and all riders must wear a helmet.
♦
July 27
: First Aid and CPR/AED, 9 a.m.-4 p.m. at Fire Station 25, 1250 Belle Terre Pkwy., Palm Coast. This class is a seven-hour course (one hour for lunch) designed to meet OSHA regulations and teach administering CPR to children and adults, using an Automated External Defibrillator (AED), using a mask or barrier device, assisting with bleeding, broken bones. $50/person with registration required by 9 a.m. June 27. Register at www.parksandrec.fun/adults. More info: 386-986-2300 and cprcertification@palmcoastgov.com.
♦
July 27
: The Flagler County Chamber of Commerce and the Palm Coast Area Council invites you to a small business development workshop. With Thaddeus Hammond, Economic Development Director of the SBA North Florida District, a leading expert in developing small businesses as guest speaker. 5 to 7 p.m., The Windsor of Palm Coast, 50 Town Ct, Palm Coast. Chamber Member: $15 per person, Guest and Future Chamber Member: $25 per person. Contact Melinda Rivera at 386-437-0106 or send her an email at melinda@flaglerchamber.org.
♦
July 29-Aug. 2
: Monday-Friday, July 29-Aug. 2, 8 a.m-5 p.m. at Palm Coast Aquatics Center, 339 Parkview Drive. Love art? Come enjoy a week where you can let your creative side take flight. Campers will spend their days creating, drawing, sketching, painting and more! Of course, we'll go to the pool and play some games, too. Lunch is provided at no extra charge by the Flagler County School District. For grades 6-8 (grade just completed). $80/entire week. Registration required at www.parksandrec.fun/camps. More info: 386-986-2323.
♦
July 29
: Nar-Anon offers hope and help for families and friends of addicts. Every Monday, 6 p.m., St. Mark by the Sea Lutheran Church, 303 Palm Coast Pkwy NE, Palm Coast, Fellowship Hall Entrance. See the website, www.nar-anon.org, or call (800) 477-6291.
♦
July 31
:

An evidentiary hearing twice postponed is scheduled for 1:30 p.m. in the case of James McDevitt, who is serving a 40-year prison sentence in the 2015 rape of a woman in Flagler Beach, has been postponed to July 31. McDevitt pleaded guilty to the rape charge, but is now claiming ineffective counsel by two successive lawyers and is seeking to have the conviction and sentence vacated. The hearing is before Circuit Judge Terence Perkins in Courtroom 401 at the Flagler County courthouse. Perkins has reserved one hour for the hearing. The hearing had originally been scheduled for early April. McDevitt's lawyer asked for it to be rescheduled because of an emergency family issue (regarding the lawyer's family). It was again postponed to May 17. McDevitt has been at the Flagler County jail since April 4, awaiting the proceeding. He is normally incarcerated at Taylor prison in Perry, in Florida's Big Bend area.
See details here
.
For events beyond this date, see the fuller Coming Days here.
To • include your event in this section, please email the details, including date, time, a brief description of the event, contact information, and, if you wish, an image, please use this form.






Palm Coast Construction and Development Progress Reports
The following is an update of ongoing permitting, construction and development projects in Palm Coast, through July 26 (the city administration's full week in review is here):
<![if !IE]><![endif]>


Road and Interstate Construction:


Ludovico Einaudi, "Elegy for the Arctic"
Previous Codas: