Tuesday Briefing: Chamber Education Summit, Property Taxes in Palm Coast, Game Day Guns, Ted Talk on Lies
FlaglerLive | June 13, 2017
Today: Mostly cloudy with chance of showers and slight chance of thunderstorms. Highs in the mid 80s. Chance of rain 50 percent. Tonight: Mostly cloudy with a 20 percent chance of showers and thunderstorms. Lows in the lower 70s. Details here.Drought Index is at 151.
Today's tides: at the beaches, at the Intracoastal Waterway.
Today's document from the National Archives.
The OED's Word of the Day: rumfustian, n. (and adj.).
The Live Community Calendar
Today's jail bookings.
Today's Briefing: Quick Links

"Monday, October 10 [1983]. Columbus Day. In the morning at Camp D. I ran the tape of the movie ABC is running on the air Nov. 20. It's called "The Day After." It has Lawrence, Kansas wiped out in a nuclear war with Russia. It is powerfully done–all $7 mil. worth. It's very effective & left me greatly depressed. So far they haven't sold any of the 25 spot ads scheduled & I can see why. Whether it will be of help to the 'anti nukes' or not, I can't say. My own reaction was one of our having to do all we can to have a deterrent & to see there is never a nuclear war. Back to W.H."
–Ronald Reagan, from The Reagan Diaries
.
Previously:

Note: all government meetings noticed below are free and open to the public unless otherwise indicated. Many can be heard or seen live through each agency's website.
The Sheriff's daily incident reports and jail bookings are posted here.
The Flagler County Affordable Housing Advisory Committee meets at 8:30 a.m. in the Financial Services Conference Room, 1769 E. Moody Blvd., Bldg. 2, Third Floor, Bunnell.
The Palm Coast City Council meets in workshop at 9 a.m. at City Hall in Town Center. The council will get ba report on this year's legislative session and its impact on the city. It will also get a presentation on property taxes in the city.
A pre-trial is scheduled in the protracted case of Sean Monti, who has faced a series of charges, including aggravated stalking, contempt of court, tampering with a witness, and been tried on some of the charges. His sentencing on previous convictions may be discussed at the pre-trial. 1:30 p.m., Courtroom 401, Flagler County Courthouse.
The Flagler County Planning Board meets at 6 p.m. in in the Board Chambers at the Government Services Building, Bunnell. The board reviews two applications, one for a passive-park access to the beach at 30 Bay Drive, one for a special exception for a restaurant in the Hammock, at 5115 North Ocean Shore Boulevard.
The Bunnell City Commission meets in workshop to review the results of a pay study and to discuss its goals. 6 p.m. at City Hall, 1769 E. Moody Blvd., Building 3, Class Room A.
The St. Johns River Water Management District Governing Board, which has jurisdiction over Flagler County, will meet after holding committee meetings. Committee meetings start at 9 a.m., followed by full board, district headquarters, 4049 Reid St., Palatka.

None.

In Florida and in State Government:
Note: Some proceedings below can be followed live on the Florida Channel. Most legislative proceedings can be followed through the Senate or House websites.

Chamber Education Summit: State education, business and non-profit leaders are expected to gather for a two-day "Learners to Earners Education Summit" hosted by the Florida Chamber Foundation. Tuesday's speakers are expected to include Hershel Lyons, chancellor of K-12 public schools at the Florida Department of Education. (11:30 a.m., Hyatt Regency Grand Cypress Hotel, 1 Grand Cypress Blvd., Orlando.)
FSU Game Day Guns Case: The 1st District Court of Appeal is scheduled to hear arguments in a dispute that started after Florida State University included gun-related information in a 2015 football "game day" guide for fans. The Second Amendment group Florida Carry and Bekah Hargrove, executive director of Florida Students for Concealed Carry, filed a lawsuit because the FSU football "Game Day Plan 2015," a 28-page information packet sent out by campus police, advised visitors that firearms couldn't be stored in vehicles parked on campus. Florida Carry and Hargrove argued the guide failed to follow a 2013 appeals-court ruling that said the University of North Florida could not prevent firearms from being stowed in cars. After Florida Carry filed the lawsuit, FSU updated the guide and acknowledged the information hadn't been changed earlier to reflect the 2013 ruling. A Leon County judge ruled against Florida Carry, saying the issue became moot when FSU updated the guide. (2 p.m., 1st District Court of Appeal, 2000 Drayton Dr., Tallahassee.)
Low-income pool: The Agency for Health Care Administration will hold a meeting about the Low Income Pool, which funnels additional money to hospitals that serve large numbers of low-income and uninsured patients. (Tuesday, 2:30 p.m., Leu Gardens, 1920 North Forest Ave., Orlando.)

To • include your event in this section, please fill out this form.
♦
July 20
: Lunch N' Lecture Series 11 a.m.-12:30 p.m. at Palm Coast Community Center, 305 Palm Coast Pkwy. NE. This month: "Hurricane Preparedness" with the Palm Coast Fire Department. The lecture and lunch are free, but pre-registration is required (while space available) by 11 a.m. July 18: www.palmcoastgov.com/register. More info: 386-986-2323.
♦
July 20
: Dive-In Movies 8 p.m. gates open and 8:30 p.m. movie at Frieda Zamba Swimming Pool, 339 Parkview Drive, Palm Coast. Families and friends share fun watching a movie on the giant outdoor movie screen, while floating around in the pool. July's flick is Spider-Man: Homecoming. Admission is $2 adults/$1 children. More info: 386-986-4741.
♦
July 21
: Tour de Palm Coast, leaving at 8 a.m. from Palm Coast Community Center, 305 Palm Coast Pkwy. NE. The "Tour" will take riders along the scenic route of St. Joe Walkway and back. No registration required. Please bring water and wear a helmet. More info: 386-986-2323.
♦
July 21
: Parks & Rec Open House 10 a.m.-1 p.m., at the Palm Coast Community Center, 305 Palm Coast Pkwy, NE. Enjoy a jam-packed day filled with fun for the whole family. Activities include Zumba classes, self-defense classes, group crafts, games, raffles and so much more! There is no registration for this event. More info: 386-986-2323.
♦
July 23
: Matthew Nesbitt, 44, of Palm Coast's P Section, goes on trial on eight charges, including three charges of aggravated assault on a police officer and a charge of offense against a police dog, starting with jury selection, before Judge Terence Perkins in Courtroom 401 at the Flagler County Courthouse, 9 a.m. (
Case 2017CF001004
)
♦
July 23
: Election Candidates' Hobnob hosted by the Flagler County Chamber of Commerce from 6 to 8 p.m. Free to the public. At the Palm Coast Community Center. The Flagler Hob Nob will be similar to an old fashioned political rally with an expectation of at least 400 guests attending. The purpose of Hob Nob is to give Chamber members and local residents an opportunity to meet with candidates and representatives from their campaigns on a one-to-one basis. The Chamber will invite all candidates appearing on the 2018 ballots to rent tabletop space for $150. Candidates will be assigned tables on a first come first served basis. Proceeds will support Chamber voter education and government affairs initiatives, including the organization's 2019 Flagler Volusia Public Leadership Institute (FVPLI).
♦
July 23
: The Flagler County Stamp and Coin Club meets at 4:30 p.m. at the VFW Post 8696 47 N. Old Kings Road. From 4:30 - 6 p.m. the time is used for buying, selling and trading stamps and coins. The club meeting starts at 6 p.m. and ends at 7:30. There is a live auction of stamps and coins at the end of the meeting. The club is open for members, the general public, and all who are interested in stamp and coin collecting and investing. Free stamps and coin evaluations at all our meetings. The club is the only non-profit Stamp and Coin Club in Flagler County. For more information please visit the club's web site http://www.stampandcoinclub.com.
♦
July 25
: A meeting of the Compassionate Friends is scheduled at the Vitas Office at 4 North Old Kings Road (across from Kentucky Fried Chicken) in Palm Coast. The meeting begins at 5:30 p.m. The Compassionate Friends, a nonprofit self-help bereavement support organization for families that have experienced the death of a child. The meeting is open to all parents, grandparents, and siblings over age 18 who has suffered the loss of a child of any age. For more information, call John Brady at 610-428-3139. To learn more about The Compassionate Friends, visit their national website at www.compassionatefriends.org.
♦
July 27
: Florida Hospital Flagler Health Screening Event 10 a.m.-2 p.m. at the Palm Coast Community Center, 305 Palm Coast Pkwy, NE. Florida Hospital Flagler, our official Health & Wellness event partner, is offering a FREE health screening event in support of July is Parks and Recreation Month. Services will include, pulse, blood pressure, height/weight, BMI, etc. There is no registration for this event. More info: 386-986-2323.
♦
July 27-29
: The Flagler Playhouse features The Wizard of Oz, Young Performers Edition, a production of its summer-camp students, Friday and Saturday at 7:30 p.m., Saturday and Sunday bat 2 p.m. (two shows on Saturday). The Flagler Playhouse, 301 E. Moody Blvd., Bunnell. Call the box office at 386-586-0773 or visit the website for tickets
here
.
♦
July 30
: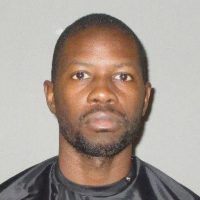 Circuit Judge Terence Perkins sentences Dante Mobley, a sex offender found guilty of statutory rape and sentenced in 2014 to five years in prison followed by 10 years' sex-offender probation. He served his sentence, with credit for time served and 15 percent early release for good behavior, but was re-arrested on April 12 on a probation violation. Mobley, 35, a resident of 611 South Bacher Street in Bunnell, generated
a series of violations
, including losing his $900 court-issued tracking bracelet, a failure to report, and living within 1,000 feet of a place where children gather. Mobley has been at the county jail since his re-arrest. The sentencing is at 1:30 p.m. in Courtroom 401.
♦
July 30
: Today at 4:30 p.m. is the deadline if you intend to change political party ahead of the primary election on Aug. 28.
♦
Aug. 3
: Flagler County Drug Court's steering and advisory committee meets at 9 a.m. in courtroom 401 at the Flagler County Courthouse.
♦
Aug. 3
: First Friday Garden Walk at Washington Oaks Garden State Park at 10 a.m. Join a Ranger on the first Friday of the month at 10 a.m. for a walk through our historical gardens. Learn about the history of our park while exploring the beauty of the formal gardens. The walk is approximately 1 hour. Please bring water and wear comfortable walking shoes. Meet in the Garden parking lot. Garden walk included with park entry. Call 386-446-6783 for more information.
♦
Aug. 8-9
: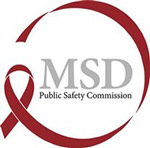 The Marjory Stoneman Douglas High School Public Safety Commission
meets at 8:30 a.m. for the first of two days in the fourth of seven sets of two-day meetings, with such meetings scheduled every month through November. he Florida Channel will be broadcasting the meeting and will be streaming it live
here
. You may submit
your public comments here
.
♦
Aug. 10
: The Flagler County Canvassing Board meets at 10 a.m. at the Supervisor of Elections Office, Government Services Building, 1769 E. Moody Boulevard, Building 2, Suite 101. The agenda: Logic and Accuracy Testing of the Voting Equipment.
♦
Aug. 10
: Movies in the Park, 8 p.m. in Central Park at Town Center, 975 Central Ave., Palm Coast. Families will enjoy "Beauty and the Beast" on the park's giant outdoor movie screen. Bring your blanket, lawn chairs and snacks and invite your friends and neighbors to join you at this free, monthly family activity offered by Palm Coast Parks & Recreation and Flagler Schools. More info: 386-986-2323 and www.palmcoastgov.com/movies.
♦
Aug. 11
: Motown Magic is the featured act at the free Midtown Motown Concert series at Cypress Park at the Midtown Cultural & Educational Center in Daytona Beach from 7 to 9 p.m., with Cypress Pool open for free swimming until 9 p.m. during the concert, at 981 George West Engram Blvd., Daytona Beach. Parking is available at Cypress Park.
>♦
Aug. 11
:

Joseph Colon, the 34-year-old man facing a
first-degree murder charge
in the death of Palm Coast resident
Savannah DeAngelis
, 23, is scheduled for a 9 a.m. pre-trial before Circuit Judge Terence Perkins in Courtroom 401 at the Flagler County courthouse. DeAngelis overdosed on drugs Colon is accused to have supplied her shortly before her death.
Aug. 15: The Flagler County Canvassing Board meets at 10 a.m. at the Supervisor of Elections Office, Government Services Building, 1769 E. Moody Boulevard, Building 2, Suite 101. The agenda: Canvass of Vote-By-Mail Ballots.
♦
Aug. 17
: Sen. John Cronyn, the Texas Republican, is the featured speaker at Flagler County Republicans' Lincoln Day Dinner at 5:30 p.m. at Hammock Beach Resort. Tickets are $100 until July 11, then $175 per person.
For events beyond this date, see the fuller Coming Days here.
To • include your event in this section, please email the details, including date, time, a brief description of the event, contact information, and, if you wish, an image, please use this form.



Palm Coast Construction and Development Progress Reports
The following is an update of ongoing permitting, construction and development projects in Palm Coast, through June 8 (the city administration's full week in review is here):
<![if !IE]><![endif]>

Road and Interstate Construction:

"The Day After" (1983)
Previous Codas: