Tuesday Briefing: Chamber Education Summit, Property Taxes in Palm Coast, Game Day Guns, Ted Talk on Lies
FlaglerLive | June 13, 2017
Today: Mostly cloudy with chance of showers and slight chance of thunderstorms. Highs in the mid 80s. Chance of rain 50 percent. Tonight: Mostly cloudy with a 20 percent chance of showers and thunderstorms. Lows in the lower 70s. Details here.Drought Index is at 151.
Today's tides: at the beaches, at the Intracoastal Waterway.
Today's document from the National Archives.
The OED's Word of the Day: rumfustian, n. (and adj.).
The Live Community Calendar
Today's jail bookings.
Today's Briefing: Quick Links

"Monday, October 10 [1983]. Columbus Day. In the morning at Camp D. I ran the tape of the movie ABC is running on the air Nov. 20. It's called "The Day After." It has Lawrence, Kansas wiped out in a nuclear war with Russia. It is powerfully done–all $7 mil. worth. It's very effective & left me greatly depressed. So far they haven't sold any of the 25 spot ads scheduled & I can see why. Whether it will be of help to the 'anti nukes' or not, I can't say. My own reaction was one of our having to do all we can to have a deterrent & to see there is never a nuclear war. Back to W.H."
–Ronald Reagan, from The Reagan Diaries
.
Previously:

Note: all government meetings noticed below are free and open to the public unless otherwise indicated. Many can be heard or seen live through each agency's website.
The Sheriff's daily incident reports and jail bookings are posted here.
The Flagler County Affordable Housing Advisory Committee meets at 8:30 a.m. in the Financial Services Conference Room, 1769 E. Moody Blvd., Bldg. 2, Third Floor, Bunnell.
The Palm Coast City Council meets in workshop at 9 a.m. at City Hall in Town Center. The council will get ba report on this year's legislative session and its impact on the city. It will also get a presentation on property taxes in the city.
A pre-trial is scheduled in the protracted case of Sean Monti, who has faced a series of charges, including aggravated stalking, contempt of court, tampering with a witness, and been tried on some of the charges. His sentencing on previous convictions may be discussed at the pre-trial. 1:30 p.m., Courtroom 401, Flagler County Courthouse.
The Flagler County Planning Board meets at 6 p.m. in in the Board Chambers at the Government Services Building, Bunnell. The board reviews two applications, one for a passive-park access to the beach at 30 Bay Drive, one for a special exception for a restaurant in the Hammock, at 5115 North Ocean Shore Boulevard.
The Bunnell City Commission meets in workshop to review the results of a pay study and to discuss its goals. 6 p.m. at City Hall, 1769 E. Moody Blvd., Building 3, Class Room A.
The St. Johns River Water Management District Governing Board, which has jurisdiction over Flagler County, will meet after holding committee meetings. Committee meetings start at 9 a.m., followed by full board, district headquarters, 4049 Reid St., Palatka.

None.

In Florida and in State Government:
Note: Some proceedings below can be followed live on the Florida Channel. Most legislative proceedings can be followed through the Senate or House websites.

Chamber Education Summit: State education, business and non-profit leaders are expected to gather for a two-day "Learners to Earners Education Summit" hosted by the Florida Chamber Foundation. Tuesday's speakers are expected to include Hershel Lyons, chancellor of K-12 public schools at the Florida Department of Education. (11:30 a.m., Hyatt Regency Grand Cypress Hotel, 1 Grand Cypress Blvd., Orlando.)
FSU Game Day Guns Case: The 1st District Court of Appeal is scheduled to hear arguments in a dispute that started after Florida State University included gun-related information in a 2015 football "game day" guide for fans. The Second Amendment group Florida Carry and Bekah Hargrove, executive director of Florida Students for Concealed Carry, filed a lawsuit because the FSU football "Game Day Plan 2015," a 28-page information packet sent out by campus police, advised visitors that firearms couldn't be stored in vehicles parked on campus. Florida Carry and Hargrove argued the guide failed to follow a 2013 appeals-court ruling that said the University of North Florida could not prevent firearms from being stowed in cars. After Florida Carry filed the lawsuit, FSU updated the guide and acknowledged the information hadn't been changed earlier to reflect the 2013 ruling. A Leon County judge ruled against Florida Carry, saying the issue became moot when FSU updated the guide. (2 p.m., 1st District Court of Appeal, 2000 Drayton Dr., Tallahassee.)
Low-income pool: The Agency for Health Care Administration will hold a meeting about the Low Income Pool, which funnels additional money to hospitals that serve large numbers of low-income and uninsured patients. (Tuesday, 2:30 p.m., Leu Gardens, 1920 North Forest Ave., Orlando.)

To • include your event in this section, please fill out this form.
♦
April 23
: Painting for a Cause, a fund-raiser for the Flagler Humane Society: Create a cartoon likeness of your favorite four-legged friend using acrylic paint on a 12" x 12" canvas. Bring a copy of the photo of your pet printed on an 8 1/2" x 11" piece of paper. Artist, Heather L. Pastor will guide you through the process. No artistic experience necessary. The cost is $40 per person, which includes everything you'll need to complete your painting. A portion of the proceeds will be donated to Flagler Humane Society. PLEASE REGISTER BY MONDAY, April 16th. Call Amy Carotenuto at 386-246-7684 to make your reservation. Cash, Check or Credit Card payment accepted. Class held at Flagler Humane Society, 1 Shelter Drive, Palm Coast. from 5:30 to 8:30 p.m.
♦
April 23
: The Flagler County Stamp and Coin Club meets at 4:30 p.m. at the VFW Post 8696 47 N. Old Kings Road. From 4:30 - 6 p.m. the time is used for buying, selling and trading stamps and coins. The club meeting starts at 6 p.m. and ends at 7:30. There is a live auction of stamps and coins at the end of the meeting. The club is open for members, the general public, and all who are interested in stamp and coin collecting and investing. Free stamps and coin evaluations at all our meetings. The club is the only non-profit Stamp and Coin Club in Flagler County. For more information please visit the club's web site: http://www.stampandcoinclub.com.
♦
April 23
: The Flagler County Sheriff's Office offers an active-shooter presentation, a two-hour presentation on safety in public places, at Christ Lutheran Church, 2323 North State Street, Bunnell, 10 a.m. to noon. Contact Rev. Judy Mattson, 386-437-4113.
♦
April 23-25
:
The Flagler Palm Coast High School Band Program hosts the 2018 State MPA North Concert Festival at the Flagler Auditorium, 5500 SR 100, Palm Coast. Forty-four of the best high school concert bands in North Florida perform over three days. Each performance is critically evaluated by college professors and band leaders and is used as a vehicle for continued growth and to demonstrate students' abilities to apply musical fundamentals and concepts in an ensemble performance setting. Attendance is free and performances begin at noon and end at 9 p.m. each day. Local bands all perform on Monday, the 23rd: the Matanzas High School Concert Band at 1 p.m., the Flagler Palm Coast High School Symphonic 2 Band at 6:25 and the Flagler Palm Coast High School Symphonic 1 Band performs at 7:45 p.m.
♦
April 24
: Stetson Choral Union, Sandra Peter, conductor, 7:30 p.m. Lee Chapel in Elizabeth Hall, 421 N. Woodland Blvd., DeLand, $10 adult, $5 youth and student, no charge for 12 and younger. Tickets available at the door or at www.stetson.edu/music-tickets.
♦
April 25
: A meeting of the Compassionate Friends is scheduled at the Vitas Office at 4 North Old Kings Road (across from Kentucky Fried Chicken) in Palm Coast. The meeting begins at 5:30 p.m. The Compassionate Friends, a nonprofit self-help bereavement support organization for families that have experienced the death of a child. The meeting is open to all parents, grandparents, and siblings over age 18 who has suffered the loss of a child of any age. For more information, call John Brady at 610-428-3139. To learn more about The Compassionate Friends, visit their national website at www.compassionatefriends.org.
♦
April 25-28
: Matanzas High School presents "Shrek: The Musical," featuring Matanzas's drama students and live music accompanying 19 songs, performed by Matanzas High and Flagler Youth Orchestra musicians. The April 25 show at 7 p.m. is for friends and family members, actual opening night is April 26 for the 7 p.m. show. April 27 and 28 also have 7 p.m. shows, plus a 2 p.m. matinee on April 28. Tickets are $11.
Click here for tickets
.
♦
April 25
: Stetson Jazz Ensemble, Patrick Hennessey, director, 7:30 p.m. Athens Theatre, 124 N. Florida Avenue, DeLand, $10 adult, $5 youth and student, no charge for 12 and younger. Tickets available at the door or at www.stetson.edu/music-tickets.
♦
April 25
: Mummenschanz: You and Me. Swiss theatre troupe, Mummenschanz, quietly claims over four decades of widespread success with its popular, surreal mime and prop-puppetry vignettes. Globally praised for their intricately choreographed skits, intermingling bizarre masks and shapes, with a dramatic play of light and shadow, this group brings its newest tour, "you & me" to Daytona Beach in 2018— an astonishing family treat for children of all ages. 7:30 p.m. At the Peabody Auditorium, 600 Auditorium Boulevard, Daytona Beach. Call 386/671-3462 or
book tickets here
, tickets from $23 to $45.
♦
April 26
: Farm Swap & Music Jam at the Florida Agricultural Museum: Fresh local produce, arts and crafts, soaps and oils, homemade gifts, and unique finds, Local Folk Music Jam, bring your instruments and play along. Every Thursday 8 a.m. to 1 p.m. at the Florida Agricultural Museum parking lot 7900 Old Kings Road North, Palm Coast. Call 386-446-7630.
♦
April 27-28
: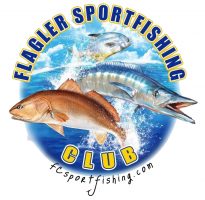 22nd Annual Spring Classic Fishing Tournament, benefiting the Palm Coast chapter of the Disabled American Veterans (DAV). The Captains Meeting is on Friday at 7 p.m. with registration and a silent auction beginning at 5:30 p.m., followed by a mandatory Captain's meeting at 7 p.m. at the Beach Front Grille, 2444 S. Oceanshore Blvd., Flagler Beach. The Fishing Tournament is Saturday, Checkout 7 to 8 a.m. at Bing's Landing, Under the SR 100 Bridge, High Bridge, or Dunlawton Ramp. Weigh-in Location: Hidden Treasures under 100 Bridge. Time: 3:30 to 4:30 p.m. Contact Person: Chuck Radloff- (386) 569-1584. Cost is $60 for non-members ($65 after April 4/25) and $55 for member's ($60 after 4/25).
Click here for the detailed flier
or contact us for more info, or
visit the website
.
♦
April 27-29
: "South Pacific," the Rodgers and Hammerstein musical, is in its final weekend at the Flagler Playhouse featuring many of the duo's most memorable songs such as Bali Ha'I, I'm Gonna Wash That Man Right Outta My Hair, There is Nothing Like A Dame, I'm In Love With a Wonderful Guy, and Some Enchanted Evening. The musical tells of two heartwarming love stories set on an island paradise during World War II, and threatened by prejudice and war. Friday and Saturday shows at 7:30 p.m., Sunday at 2 p.m. The Flagler Playhouse is at 301 East Moody Blvd, Bunnell.
Book online here
.
♦
April 27
: Stetson University Symphony Orchestra, Anthony Hose, conductor, 7:30 p.m. Lee Chapel in Elizabeth Hall 421 N. Woodland Blvd., DeLand, with a Pre-concert talk by Daniil Zavlunov, musicologist, 6:30 – 7:00 p.m. Tinsley Room in Presser Hall. $10 adult, $5 youth and student, no charge for 12 and younger. Tickets available at the door or at www.stetson.edu/music-tickets.
♦
April 28
: A1A Cleanup: Please pickup your vest, bags, and gloves and assignments at the North pavilion at Bings Landing starting at 7:30 a.m. Please drop off filled bags at the N/E corner of 16th Road and A1A. When finished, please return your vest and join us for refreshments at the North pavilion. Thanks for your help. Contact Barbara and John Harper: 386/447-5805.
♦
April 28
: Menopause, the Musical: This hilarious musical parody staged to classic tunes from the '60s, '70s and '80s will have you cheering and dancing in the aisles. See what millions of women worldwide have been laughing about for 14 years. 7:40 p.m. at the Flagler Auditorium, 5500 East Hwy 100, Palm Coast, call 386-437-7547. Tickets are $46.95.
♦
April 29
: The 22nd Annual Taste of St. Augustine Festival: This event has grown to be the city's premiere outdoor food festival, featuring exciting "tastes" from over 20 of St. Augustine's famous restaurants. A live music festival all day, special children's area and a culinary marketplace add to the fun and excitement. Location: St. Augustine Amphitheatre, 1340C A1A South, St. Augustine, 32080. For more information, visit www.facebook.com/ATasteOfStAugustine or https://www.visitstaugustine.com/event/taste-st-augustine.
For events beyond this date, see the fuller Coming Days here.
To • include your event in this section, please email the details, including date, time, a brief description of the event, contact information, and, if you wish, an image, please use this form.



Palm Coast Construction and Development Progress Reports
The following is an update of ongoing permitting, construction and development projects in Palm Coast, through June 8 (the city administration's full week in review is here):
<![if !IE]><![endif]>

Road and Interstate Construction:

"The Day After" (1983)
Previous Codas: