Monday Briefing: Remembering the Pulse Victims, Drought Index Down to 151, Flagler Budget, Reza Aslan's Firing
FlaglerLive | June 12, 2017
Today: Mostly cloudy. Chance of showers and slight chance of thunderstorms in the morning, then chance of showers and thunderstorms in the afternoon. Highs in the mid 80s. East winds 5 to 10 mph. Chance of rain 50 percent. Tonight: Mostly cloudy. A 20 percent chance of showers and thunderstorms in the evening. Lows in the lower 70s. East winds 5 to 10 mph.Details here.Drought Index is at 151.
Today's tides: at the beaches, at the Intracoastal Waterway.
Today's document from the National Archives.
The OED's Word of the Day: rumfustian, n. (and adj.).
The Live Community Calendar
Today's jail bookings.
Today's Briefing: Quick Links

"You might say that uncertainty, like the thermal pulses or the blast waves, is one of the features of a holocaust. Our procedure, then, should be not to insist on a precision that is beyond our grasp but to inquire into the rough probabilities of various results insofar as we can judge them, and then to ask ourselves what our political responsibilities are in the light of these probabilities. This embrace of investigative modesty- this acceptance of our limited ability to predict the consequences of a holocaust- would itself be a token of our reluctance to extinguish ourselves."
–Jonathan Schell, from The Fate of the Earth (1982)
.
Previously:

Note: all government meetings noticed below are free and open to the public unless otherwise indicated. Many can be heard or seen live through each agency's website.
The Sheriff's daily incident reports and jail bookings are posted here.
The Flagler County Commission meets in workshop as part of its budget review. Commissioners will discuss software replacement for the sheriff's office, among other items. At the Emergency Operations Center, Building 3, 1769 E. Moody Blvd., Bunnell.
The Flagler County Library Board of Trustees meets at the Doug Ciscney Room at the public library on Palm Coast Parkway at 4:30 p.m.
The Bunnell City Commission meets at 7 p.m. Commissioners are expected to approve an agreement with Palm Coast for traffic signal repairs and maintenance.
Pulse massacre anniversary: Today marks the first anniversary of the mass shooting at Orlando's Pulse nightclub, a gay club attacked by Omar Mateen, a Port St. Lucie security guard vaguely inspired by ISIS, in what turned out to be the deadliest mass hooting against LGTB people in the county's history. His ties to ISIS were vague as the CIA's investigation of Mateen revealed no contacts between him and ISIS nor travel. The shooting began after 2 a.m. SunRail is adding extra service tonight to accommodate those attending the anniversary events, including the Pulse remembrance ceremony at Lake Eola Park. This is an addition to the regularly scheduled trains, which may also offer options to those traveling to and from the downtown Orlando area. SunRail will run additional service out of Church Street station at 9:47 p.m. heading southbound, and at 10:15 p.m. heading northbound from Sand Lake Road station.
The St. Johns River Water Management District Governing Board, which has jurisdiction over Flagler County, will hold a workshop to discuss development of a 2017-2018 budget at 3 p.m., district headquarters, 4049 Reid St., Palatka.

None.

In Florida and in State Government:
Note: Some proceedings below can be followed live on the Florida Channel. Most legislative proceedings can be followed through the Senate or House websites.

CAMPAIGN FINANCE REPORTS DUE: State candidates and political committees face a Monday deadline for filing reports detailing campaign-finance activity through May 31.

To • include your event in this section, please fill out this form.
♦
April 27
: The Scenic A1A PRIDE Committee meets at 9 a.m. at the Hammock Community Center, 79 Mala Compra Rd. off A1A. Committee chairman Dennis Clark is expected to discuss targeting commercial growth in the Hammock.
♦
April 27-28
: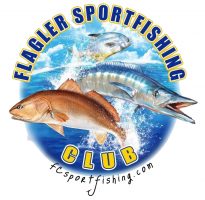 22nd Annual Spring Classic Fishing Tournament, benefiting the Palm Coast chapter of the Disabled American Veterans (DAV). The Captains Meeting is on Friday at 7 p.m. with registration and a silent auction beginning at 5:30 p.m., followed by a mandatory Captain's meeting at 7 p.m. at the Beach Front Grille, 2444 S. Oceanshore Blvd., Flagler Beach. The Fishing Tournament is Saturday, Checkout 7 to 8 a.m. at Bing's Landing, Under the SR 100 Bridge, High Bridge, or Dunlawton Ramp. Weigh-in Location: Hidden Treasures under 100 Bridge. Time: 3:30 to 4:30 p.m. Contact Person: Chuck Radloff- (386) 569-1584. Cost is $60 for non-members ($65 after April 4/25) and $55 for member's ($60 after 4/25).
Click here for the detailed flier
or contact us for more info, or
visit the website
.
♦
April 27-29
: "South Pacific," the Rodgers and Hammerstein musical, is in its final weekend at the Flagler Playhouse featuring many of the duo's most memorable songs such as Bali Ha'I, I'm Gonna Wash That Man Right Outta My Hair, There is Nothing Like A Dame, I'm In Love With a Wonderful Guy, and Some Enchanted Evening. The musical tells of two heartwarming love stories set on an island paradise during World War II, and threatened by prejudice and war. Friday and Saturday shows at 7:30 p.m., Sunday at 2 p.m. The Flagler Playhouse is at 301 East Moody Blvd, Bunnell.
Book online here
.
♦
April 27
: Stetson University Symphony Orchestra, Anthony Hose, conductor, 7:30 p.m. Lee Chapel in Elizabeth Hall 421 N. Woodland Blvd., DeLand, with a Pre-concert talk by Daniil Zavlunov, musicologist, 6:30 – 7:00 p.m. Tinsley Room in Presser Hall. $10 adult, $5 youth and student, no charge for 12 and younger. Tickets available at the door or at www.stetson.edu/music-tickets.
♦
April 28
: A1A Cleanup: Please pickup your vest, bags, and gloves and assignments at the North pavilion at Bings Landing starting at 7:30 a.m. Please drop off filled bags at the N/E corner of 16th Road and A1A. When finished, please return your vest and join us for refreshments at the North pavilion. Thanks for your help. Contact Barbara and John Harper: 386/447-5805.
♦
April 28
:

"Motown, the Revue," 3 p.m. at First Church of Palm Coast (91 Old Kings Road North, Palm Coast). The show will feature the sounds of Motown in a live music/dinner theater, showcasing Nathaniel Shropshire III, Drickus Horne, Francesca Scott, Jessica Rogers and LaTasha Platt. The Gospel/Jazz Cafe artists will build the chart-dominated performance. Tickets at $30 per person. Call 386/446-5759 to buy them.
♦
April 28
: National Prescription Drug Take Back Day: The front lobby of the Flagler Beach Police Department will be open on Saturday, April 28, 2018 from 10:00 a.m. to 2:00 p.m. in support of "National Prescription Drug Take Back Day". The Police Department is located at 204 South Flagler Avenue, one (1) block south of SR100 on the east side of the Moody/SR100 Bridge. This one day event will provide residents and/or visitors with a no cost, anonymous collection of unwanted and/or expired medicines and this initiative is a collaboration between your local Police Department and the U.S. Drug Enforcement Administration (DEA). This one day event supplements ongoing efforts to safely collect and dispose of prescription medications with the city's Drug Collection Unit. If you have any questions about National "Prescription Drug Take Back Day", please feel free to contact Chief Doughney at (386) 517-2024.
♦
April 28
: Menopause, the Musical: This hilarious musical parody staged to classic tunes from the '60s, '70s and '80s will have you cheering and dancing in the aisles. See what millions of women worldwide have been laughing about for 14 years. 7:40 p.m. at the Flagler Auditorium, 5500 East Hwy 100, Palm Coast, call 386-437-7547. Tickets are $46.95.
♦
April 28
: 8th Annual Mutt Strutt: Race to the beach to enjoy the only day of the year that dogs are allowed on Daytona Beach's sands. This special occasion is only available to those who join Halifax Humane Society at the 8th Annual Mutt Strutt 5K at 9 a.m., with registration at 8 at the Daytona Beach Bandshell & Beach Area. Leashed and well-behaved dogs are also welcome to join the 5K fun run/walk! The entry fee for the 5K is only $5 (pre-registered, $10 on-site), but participants are encouraged to create or join a walk team to raise donations for the HHS animals. Pre-registered participants at $25/person will receive a complimentary drink ticket, a raffle ticket, and 8th Annual Mutt Strutt T-Shirt. ($30 on-site). All proceeds from the event benefit the animals of Halifax Humane Society. For more information, please contact Jennifer Horton at (386) 274-4703 ext. 328.
♦
April 29
: The 22nd Annual Taste of St. Augustine Festival: This event has grown to be the city's premiere outdoor food festival, featuring exciting "tastes" from over 20 of St. Augustine's famous restaurants. A live music festival all day, special children's area and a culinary marketplace add to the fun and excitement. Location: St. Augustine Amphitheatre, 1340C A1A South, St. Augustine, 32080. For more information, visit www.facebook.com/ATasteOfStAugustine or https://www.visitstaugustine.com/event/taste-st-augustine.
♦
May 1
: WNZF marks its 10th anniversary with a celebration from 4 to 6 p.m. at the radio station, 2405 East Moody Boulevard, Bunnell, with free prizes, live music, a live broadcast and food catered by the Matanzas High School culinary arts students. RSVP to maryadams@flaglerbroadcasting.com.
♦
May 1
: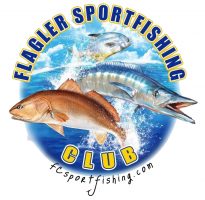 Flagler Sportfishing Club Monthly Member Meeting: Just in time for the club's members-only surf tournament, Noel Kuhn, a Florida Pro, will be the guest speaker for the May monthly meeting. Noel is the founding member of Florida Surfcasters Club and has been surf fishing for 40 years. In addition, he is a tournament winner and a native of Jacksonville. He is also a guide for groups, families, and individuals. The quick tips speaker will be club member Ron Gorney, talking about how to catch a blue fish. Quick Tips begins at 7 p.m., followed by the meeting at 7:30 at the VFW on Old Kings Rd. in Palm Coast.
See the flier here
.
♦
May 2
: The window for bids closes at 2 p.m. for the sale of the Flagler County School Board's 1 Corporate Drive land off Palm Coast Parkway, as surplus property.
See the legal ad here
. The board has previously sought to sell the land, but without success.
♦
May 2
: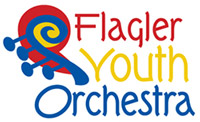 The Flagler Youth Orchestra's five ensembles are all in concert at the Flagler Auditorium at 7 p.m. Tickets are $8 for those 18 and older. Younger people pay $3. $1 of each adult ticket goes toward the auditorium's Arts in Education fund. Keep in mind, the Youth Orchestra has not increased the ticket prices. Rather, the Auditorium now charges a steep "ticketing fee" that has resulted in the higher prices. That fee does not benefit the orchestra.
Buy tickets online easily here
.
♦
May 3
: Farm Swap & Music Jam at the Florida Agricultural Museum: Fresh local produce, arts and crafts, soaps and oils, homemade gifts, and unique finds, Local Folk Music Jam, bring your instruments and play along. Every Thursday 8 a.m. to 1 p.m. at the Florida Agricultural Museum parking lot 7900 Old Kings Road North, Palm Coast. Call 386-446-7630.
♦
May 3
: Jerry Seinfeld is at the Times Union Center for the Performing Arts's Moran Theatre at 7 p.m. Tickets start at $38. 300 West Water Street, Jacksonville,
book here
.
♦
May 4
: First Friday Garden Walk at Washington Oaks Garden State Park at 10 a.m. Join a Ranger on the first Friday of the month at 10 a.m. for a walk through our historical gardens. Learn about the history of our park while exploring the beauty of the formal gardens. The walk is approximately 1 hour. Please bring water and wear comfortable walking shoes. Meet in the Garden parking lot. Garden walk included with park entry. Call 386-446-6783 for more information.
♦
May 4-6
: Isle of Eight Flags Shrimp Festival,
102 Centre St, Fernandina Beach, FL (Amelia Island)
. The Shrimp Festival will have over 400 booths of arts, crafts, antiques, collectibles, sponsors, food booths, and other vendors on display. Artistic disciplines include ceramics, jewelry, photography, metal works, woodworking, paintings and more. While the festival's waterfront activities and Kid's Fun Zone open at 4:00 p.m. on Friday, May 4, 2018, the arts and craft booths will be open on Saturday, May 5th, from 9:00 a.m. to 6:00 p.m., and Sunday, May 6th, from 10:00 a.m. to 5:00 p.m.
♦
May 4-13
: St. Augustine's Romanza Festivale of the Arts: An extraordinary celebration of arts and culture, the Festivale showcases St. Augustine's music, dance, theater, art, cuisine, heritage and romance. Featured are concerts, street fairs, the Romanza Parade, plays, re-enactments, lectures, workshops, tours, exquisite dining opportunities and much more. Location: Downtown St. Augustine, 32084. For more information, visit www.visitsaintaugustine.com/topics/romanza.
♦
May 5
: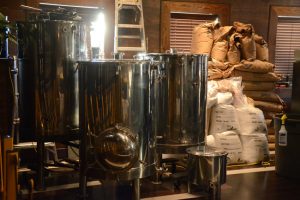 Moonrise Brewing Company at Palm Coast's European Village marks its grand opening at noon with its own new beers, complementary BBQ from noon to 3 p.m., live music all day, and other festivities.
♦
May 5
: The annual Arbor Day Celebration is scheduled for 9 a.m. to 2 p.m. at Central Park in Town Center, 975 Central Ave., Palm Coast. Admission and all activities and entertainment are free; refreshments and products from vendors will be available for purchase. Details are at www.palmcoastgov.com/ArborDay. Arbor Day is a nationally celebrated observance that encourages tree planting and tree care. "Feed a Mouth, Get a Tree, Grow a Community!" is Palm Coast's theme. Attendees can exchange canned food or pet food items for a free three-gallon native hardwood tree. Come early for the tree – one tree per household, while quantities last. Master Certified Arborist Danny Lippi of Advanced Tree Care in St. Augustine will be in the Tree Tent from 9 a.m. to noon offering free guidance on proper pruning, placement, planting and root shaving techniques. The Native Butterfly Release will be at 11 a.m. at center stage. Create pinecone bird feeders, paint wood snakes and rocks, and plant seeds for butterfly-attracting plants at the large children's activity tent. There'll be plenty of other activities. Back by popular demand is the free paper-shredding service, so bring your old documents for professional shredding! Plan to take advantage of this hands-free, uncomplicated process as totes will be wheeled to your car to help unload your paper and bring it to a chute that dumps all of it into a shredder.
♦
May 5-6
: Fund-raising yard sale to benefit Community Cats of Palm Coast, at 17 Fernham Lane. Donations can be dropped off there anytime or contact 386-237-7690 and we can arrange a pickup. Anything but heavy furniture.
♦
May 5
: The Gridiron Cooking Challenge at EverBank Field in jacksonville, an event free and open to the public, features among other contestants Bunnell Elementary School's Chris Boykin, 11, Kameran Gordon, 12, Kaleb Perdue, 12, and Carlos Almeida, 12 (all are sixth graders). You can
reserve your tickets here
. The Dairy Council of Florida works with schools, health professionals, social service agencies and others to educate Floridians on the health benefits of milk and other nutrient-rich dairy foods. Dairy Council of Florida programs are funded by Florida Dairy Farmers, which represents more than 120 dairy farming families throughout the state. For more information, call 800-516-4443 or visit www.floridamilk.com.
♦
May 6
: The Rotary Club of Flagler Beach hosts the 15th Annual Cycle Flagler Ride for Rotary charity. The event supports Rotary's local and international projects. The start – or 'kickstands up', as well as the post-event festivities and food, will take place at the Flagler Executive Airport. The Airport is located at 201 Airport Rd, Palm Coast. Kick off is at 8 a.m. (with an optional 7 a.m. start for Century riders) at the Flagler Executive Airport and will offer a variety of ride distances ranging from 25 to 100 miles through some of the area's most scenic roads. Registration and sponsorship opportunities for both events are available at flaglerbeachrotary.org. Day before packet pickup is May 5 from 4 to 6 p.m. at the Flagler County Executive Airport.
♦
May 6
: Florida Chamber Music Concerts. Join the Florida Chamber Music Project for a remarkable fifth season of the finest chamber music at the Ponte Vedra Concert Hall, 1050 A1A North, Ponte Vedra Beach. General Admission Seating, $25 a ticket. Contact: 904/209-0399. Time of the concert: 3 p.m. Gates open at 2 p.m. Today's concert program: Mozart's String Quartet in A Major, K. 464 and Smetana's String Quartet No. 1 in E minor, "From My Life."
For events beyond this date, see the fuller Coming Days here.
To • include your event in this section, please email the details, including date, time, a brief description of the event, contact information, and, if you wish, an image, please use this form.



Palm Coast Construction and Development Progress Reports
The following is an update of ongoing permitting, construction and development projects in Palm Coast, through June 8 (the city administration's full week in review is here):
<![if !IE]><![endif]>

Road and Interstate Construction:

"The Day After" (1983)
Previous Codas: