Weekend Briefing: Dawsey Speaks to Drug Court, Kids Fishing Clinic, Movie in the Park, Selfies Psycho
FlaglerLive | July 14, 2017
Weekend: Partly cloudy throughout, highs in the lower 90s, lows in the mid-70s. Details here.
Drought Index is at 78.
Today's tides: at the beaches, at the Intracoastal Waterway.
Today's document from the National Archives.
The OED's Word of the Day: pensivehead, n..
The Live Community Calendar
Today's jail bookings.
Today's Briefing: Quick Links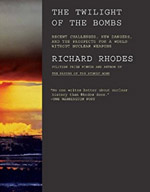 "Everyone has his own marker of when the Cold War ended. For Tom Graham it was the signing of the Conventional Forces in Europe Treaty in 1990, reducing the forces of NATO and the Warsaw Pact so that neither side could sustain an offensive war. For some of the Los Alamos and Livermore scientists who traveled to Russia to meet their long-hidden counterparts it was entering the gates of secret cities that had been black boxes for forty years. For millions around the world who watched the events on television it was the opening of the Berlin Wall, East Germans crowding through narrow checkpoints into West Berlin like prisoners released from their cells by a siege. The breakdown of the Soviet Union and its re-formation into a swarm of new states ended the long, ill-considered, profoundly dangerous nuclear-arms race between two nations that shared no common borders and ought to have found less hazardous ways to compete. Fortunately or unfortunately, the end of the Cold War also cast loose a crowd of client nations from the security of their alliances with the superpowers. Some would relinquish their nuclear ambitions across the next decade; some would renew them. And even as moderates moved to restrain nuclear arsenals further, the ideologues and warhorses of the Cold War cast about for new enemies to justify continuing the politics of threat inflation into the new age."
–Richard Rhodes, from "The Twilight of the Bombs: Recent Challenges, New Dangers, and the Prospects for a World Without Nuclear Weapons."
Previously:

Note: all government meetings noticed below are free and open to the public unless otherwise indicated. Many can be heard or seen live through each agency's website.
The Sheriff's daily incident reports and jail bookings are posted here.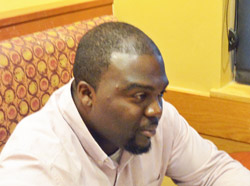 Friday: The Flagler County court system holds its 28th Drug Court Graduation, with featured speaker Jeff Dawsey, the Palm Coast Observer sports writer and columnist ending his career in journalism on July 18 to be an English teacher at First Baptist Christian Academy. He is the youth pastor at First Baptist Church. Dawsey has previously spoken about his previous life of dependence on drugs dealing. At 3 p.m. at the Flagler County courthouse, Courtroom 101.
Friday: Movie in the Park, 8:45 p.m. in Central Park at Town Center, 975 Central Ave., Palm Coast. Families will enjoy a family friendly movie on the park's giant outdoor movie screen. Closed captioning is provided. This month's feature: Secret Life of Pets (PG). Bring your blanket, lawn chairs and snacks and invite your friends and neighbors to join you at this free, monthly family activity offered by Palm Coast Parks & Recreation and Flagler Schools.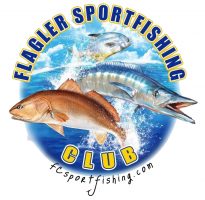 Saturday: The Flagler Sportfishing Club is sponsoring the 8th Annual Kids Fishing Clinic, along with Florida Fish and Wildlife Conservation Commission. At Bings Landing, 5862 N. Ocean Shore Blvd., Palm Coast, from 9 a.m. to noon. This is open to kids ages 5-15. There is a larger turnout each year. Children and teens will go through different "stations" and learn things such as: knot tying, cast net throwing, casting, proper fish handling, and so on. After completing all stations, fishing rods and reels will be given out to the first 200 kids. There is no cost, but each participant is asked to bring one non-perishable food item to go to the Food Pantry in Bunnell. Contact: Capt. Mike Vickers at (386) 569-9674 OR captainmikesfishing@yahoo.com.
Saturday-Sunday: Second Annual North Florida Open Chess Tournament, with three sections for the two-day tournament: Open, Under-1500, Under-900. Prizes: $2,000 (60% guaranteed) b/o 60 (paid entries). Trophies to all section winners. Scholastic section: trophies to top 3. Unrated player payout limited to section winner prizes in top 2 sections and $50 in U900 section. At the Jacksonville Ramada Inn, 9150 Baymeadows Road. Online registration for the chess tournament here.
Saturday: Santa Hogs The Road Again Annual Poker Run, a fund-raiser for Christmas Come True: Registration at the Hilton Garden Inn, 55 Town Center Blvd., Palm Coast with five stops ending at the Beach Front Grille, 2444 S. Oceanshore Blvd, Flagler Beach, starting at 9 a.m., ending at 3 p.m. Christmas Come True has put a twist on the usual Poker Run to include a "Who Dun It" Kidnapping of Santa. Best five out of six cards with a clue at each stop. Travel the back roads of Flagler Conty and beyond while enjoying the games of the day. Complimentary breakfast at the Hilton Garden Inn. Kickstands up at 10 a.m. $20.00 per person, 4 wheel vehicles welcomed. Call Nadine King (386) 302-1290 or Christopher Hall (386) 931-2650.

Blood Donations
Flagler County Fire Station 92 – located at the Flagler Executive Airport, 130 Airport Road – will host the first of five blood drives within the county from noon to 5 p.m. July 17. Additional blood drives will be held at the following locations: 10 a.m. to 3 p.m. July 19 at the City of Bunnell, 201 W. Moody Boulevard; 10:30 a.m. to 2:30 p.m. July 20 at the Flagler County Sheriff's Operations Center, 901 E. Moody Boulevard; 11 a.m. to 4 p.m. July 21 at Palm Coast Fire Department Station 25, 1250 Belle Terre Parkway; and, 10 a.m. to 3 p.m. July 24 at the Flagler County Emergency Operations Center, 1769 E. Moody Blvd., Building 3. "We are pleased to be part of this event," said Flagler County Fire Chief Don Petito. "Our firefighter-paramedics know what a crucial part of saving lives these blood drives are." Blood is the only non-manufactured life-sustaining product. It cannot be reproduced. "A few of you may be familiar with our 'Guns and Hoses' competitive blood drive," said Danielle Summa, the Volusia/Flagler OneBlood account representative. "We decided to change it up and make it a community event, now being called 'Be a Hero.'" Those who donate blood will receive a T-shirt and a wellness check-up that includes blood pressure, pulse, temperature, iron count, and cholesterol screening. Walk-ins are welcome, but appointments can be made online at www.oneblooddonor.org.
Colorado Bridge in Palm Coast Closed for reconstruction through mid- to late-September
The Colorado Bridge, on Colorado Drive between Crandell Court and Crampton Court in Palm Coast, will be remain closed through mid- to late-September as reconstruction of the bridge continues. This project is part of the City of Palm Coast's bridge rehabilitation program. Detours are being provided. Those east of the bridge are using Colechester Lane, and those west of the bridge are using Colorado Drive to access Palm Harbor Parkway. The City of Palm Coast appreciates the continued patience of residents and motorists during this important bridge reconstruction project. For more information, call Customer Service at 386-986-2360.

In Florida and in State Government:
Note: Some proceedings below can be followed live on the Florida Channel. Most legislative proceedings can be followed through the Senate or House websites.

Physicians on medical pot: A joint committee of the Board of Medicine and the Board of Osteopathic Medicine will hold a conference call related to a new medical-marijuana law. The law will carry out a November constitutional amendment that broadly legalized medical cannabis. (Friday, 10 a.m. Call-in number: 1-888-670-3525. Code: 1255287056).

To • include your event in this section, please fill out this form.
♦
April 25
: Flagler's Emergency Management staff holds its multi-jurisdictional quarterly Local Mitigation Strategy public meeting to discuss grant funding, ongoing project progress and updates to Community Rating System program implementation efforts. Anybody interested in attending the meeting or wishing to learn more about mitigation is encouraged to attend or contact the county's mitigation planner. Emergency Operations Center, Training Room A 1769 E. Moody Blvd., Bldg 3 Bunnell, 9:30 a.m.
♦
April 25
: The Flagler County Economic Opportunity Advisory Council meets at 9 a.m. in board chambers at the Government Services Building, Bunnell. Daytona State College President Tom LoBasso and Flagler Superintendent Jim Tager are presenting.
♦
April 25
: The Flagler County Parks and Recreation Advisory Board meets at 10 a.m. in the First Floor Conference Room, 1769 E. Moody Blvd., Bldg. 2, Bunnell.
♦
April 25
: Daytona State College hosts a health fair featuring dozens of varied healthcare providers signed up, giving the college's health science students the opportunity to take their studies to the next level – a job. DSC's spring Health Sciences Job Fair is scheduled from 2 to 5 p.m. in the Hosseini Center on the Daytona Beach Campus located at 1200 W. International Speedway Blvd.
All are welcome. If you or someone you know is seeking employment or an opportunity in health care that is a better fit for your skills, you're invited. Participating employers include: John Knox Village, Home Instead Senior Care, Visiting Angels, Halifax Health, SMA Behavioral Health Services, Covance Clinical Research, Florida Hospital, Seaside Health and Rehab, ResCare Home Care, Confident Care Home Health and more. While the fair is open to the public, it is exclusively geared toward those seeking careers in healthcare. DSC health sciences alumni are especially invited to attend. For additional information, contact Dean Howe, (386) 506-3379 or Dean.Howe@DaytonaState, or visit DaytonaState.edu/career_services.
♦
April 25
: A meeting of the Compassionate Friends is scheduled at the Vitas Office at 4 North Old Kings Road (across from Kentucky Fried Chicken) in Palm Coast. The meeting begins at 5:30 p.m. The Compassionate Friends, a nonprofit self-help bereavement support organization for families that have experienced the death of a child. The meeting is open to all parents, grandparents, and siblings over age 18 who has suffered the loss of a child of any age. For more information, call John Brady at 610-428-3139. To learn more about The Compassionate Friends, visit their national website at www.compassionatefriends.org.
♦
April 25
: Adams, Cameron & Co., Realtors, marks its grand opening with a ribbon-cutting at 4 p.m. at the Flagler County Chamber of Commerce, 20 Airport Road, Suite B.
♦
April 25-28
: Matanzas High School presents "Shrek: The Musical," featuring Matanzas's drama students and live music accompanying 19 songs, performed by Matanzas High and Flagler Youth Orchestra musicians. The April 25 show at 7 p.m. is for friends and family members, actual opening night is April 26 for the 7 p.m. show. April 27 and 28 also have 7 p.m. shows, plus a 2 p.m. matinee on April 28. Tickets are $11.
Click here for tickets
.
♦
April 25
: Stetson Jazz Ensemble, Patrick Hennessey, director, 7:30 p.m. Athens Theatre, 124 N. Florida Avenue, DeLand, $10 adult, $5 youth and student, no charge for 12 and younger. Tickets available at the door or at www.stetson.edu/music-tickets.
♦
April 25
: Mummenschanz: You and Me. Swiss theatre troupe, Mummenschanz, quietly claims over four decades of widespread success with its popular, surreal mime and prop-puppetry vignettes. Globally praised for their intricately choreographed skits, intermingling bizarre masks and shapes, with a dramatic play of light and shadow, this group brings its newest tour, "you & me" to Daytona Beach in 2018— an astonishing family treat for children of all ages. 7:30 p.m. At the Peabody Auditorium, 600 Auditorium Boulevard, Daytona Beach. Call 386/671-3462 or
book tickets here
, tickets from $23 to $45.
♦
April 26
: The Palm Coast Beautification and Environmental Advisory Committee meets at 5 p.m. at City Hall in Town Center.
♦
April 26
: The Flagler Beach City Commission meets at 5:30 p.m. at City Hall. Commissioners will review their 2nd quarter budget.
♦
April 26
: ROTC awards ceremony at the Flagler Auditorium, 6 p.m.
♦
April 26
: Farm Swap & Music Jam at the Florida Agricultural Museum: Fresh local produce, arts and crafts, soaps and oils, homemade gifts, and unique finds, Local Folk Music Jam, bring your instruments and play along. Every Thursday 8 a.m. to 1 p.m. at the Florida Agricultural Museum parking lot 7900 Old Kings Road North, Palm Coast. Call 386-446-7630.
♦
April 26
: The Sea Turtle Hospital at Whitney Lab offers tours on the second and fourth Thursday of the month and second Saturday of the month at 10 a.m. Cost is $15 per person. There is a limit of 10 people per tour. Reservations are required. To make a reservation, email
turtletours@whitney.ufl.edu
or contact: Event Contact: 904-461-4000.
♦
April 26-29
: USA Gymnastics hosts its Xcel Regional Gymnastics meet for Region 8 at the Ocean Center. Region 8 includes competitors from Alabama, Florida, Georgia, Louisiana, Mississippi, North Carolina, South Carolina and Tennessee. This competition is open to spectators. Admission is $20 for adults and $10 for children. For more information, visit www.region8gymnastics.org. Ocean Center, 101 N. Atlantic Ave., Daytona Beach. Phone: 386-254-4500.
♦
April 27
: The Scenic A1A PRIDE Committee meets at 9 a.m. at the Hammock Community Center, 79 Mala Compra Rd. off A1A. Committee chairman Dennis Clark is expected to discuss targeting commercial growth in the Hammock.
♦
April 27-28
: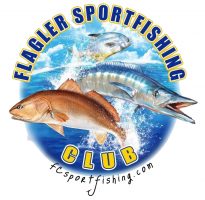 22nd Annual Spring Classic Fishing Tournament, benefiting the Palm Coast chapter of the Disabled American Veterans (DAV). The Captains Meeting is on Friday at 7 p.m. with registration and a silent auction beginning at 5:30 p.m., followed by a mandatory Captain's meeting at 7 p.m. at the Beach Front Grille, 2444 S. Oceanshore Blvd., Flagler Beach. The Fishing Tournament is Saturday, Checkout 7 to 8 a.m. at Bing's Landing, Under the SR 100 Bridge, High Bridge, or Dunlawton Ramp. Weigh-in Location: Hidden Treasures under 100 Bridge. Time: 3:30 to 4:30 p.m. Contact Person: Chuck Radloff- (386) 569-1584. Cost is $60 for non-members ($65 after April 4/25) and $55 for member's ($60 after 4/25).
Click here for the detailed flier
or contact us for more info, or
visit the website
.
♦
April 27-29
: "South Pacific," the Rodgers and Hammerstein musical, is in its final weekend at the Flagler Playhouse featuring many of the duo's most memorable songs such as Bali Ha'I, I'm Gonna Wash That Man Right Outta My Hair, There is Nothing Like A Dame, I'm In Love With a Wonderful Guy, and Some Enchanted Evening. The musical tells of two heartwarming love stories set on an island paradise during World War II, and threatened by prejudice and war. Friday and Saturday shows at 7:30 p.m., Sunday at 2 p.m. The Flagler Playhouse is at 301 East Moody Blvd, Bunnell.
Book online here
.
♦
April 27
: Stetson University Symphony Orchestra, Anthony Hose, conductor, 7:30 p.m. Lee Chapel in Elizabeth Hall 421 N. Woodland Blvd., DeLand, with a Pre-concert talk by Daniil Zavlunov, musicologist, 6:30 – 7:00 p.m. Tinsley Room in Presser Hall. $10 adult, $5 youth and student, no charge for 12 and younger. Tickets available at the door or at www.stetson.edu/music-tickets.
♦
April 28
: A1A Cleanup: Please pickup your vest, bags, and gloves and assignments at the North pavilion at Bings Landing starting at 7:30 a.m. Please drop off filled bags at the N/E corner of 16th Road and A1A. When finished, please return your vest and join us for refreshments at the North pavilion. Thanks for your help. Contact Barbara and John Harper: 386/447-5805.
♦
April 28
:

"Motown, the Revue," 3 p.m. at First Church of Palm Coast (91 Old Kings Road North, Palm Coast). The show will feature the sounds of Motown in a live music/dinner theater, showcasing Nathaniel Shropshire III, Drickus Horne, Francesca Scott, Jessica Rogers and LaTasha Platt. The Gospel/Jazz Cafe artists will build the chart-dominated performance. Tickets at $30 per person. Call 386/446-5759 to buy them.
♦
April 28
: National Prescription Drug Take Back Day: The front lobby of the Flagler Beach Police Department will be open on Saturday, April 28, 2018 from 10:00 a.m. to 2:00 p.m. in support of "National Prescription Drug Take Back Day". The Police Department is located at 204 South Flagler Avenue, one (1) block south of SR100 on the east side of the Moody/SR100 Bridge. This one day event will provide residents and/or visitors with a no cost, anonymous collection of unwanted and/or expired medicines and this initiative is a collaboration between your local Police Department and the U.S. Drug Enforcement Administration (DEA). This one day event supplements ongoing efforts to safely collect and dispose of prescription medications with the city's Drug Collection Unit. If you have any questions about National "Prescription Drug Take Back Day", please feel free to contact Chief Doughney at (386) 517-2024.
♦
April 28
: Menopause, the Musical: This hilarious musical parody staged to classic tunes from the '60s, '70s and '80s will have you cheering and dancing in the aisles. See what millions of women worldwide have been laughing about for 14 years. 7:40 p.m. at the Flagler Auditorium, 5500 East Hwy 100, Palm Coast, call 386-437-7547. Tickets are $46.95.
♦
April 28
: 8th Annual Mutt Strutt: Race to the beach to enjoy the only day of the year that dogs are allowed on Daytona Beach's sands. This special occasion is only available to those who join Halifax Humane Society at the 8th Annual Mutt Strutt 5K at 9 a.m., with registration at 8 at the Daytona Beach Bandshell & Beach Area. Leashed and well-behaved dogs are also welcome to join the 5K fun run/walk! The entry fee for the 5K is only $5 (pre-registered, $10 on-site), but participants are encouraged to create or join a walk team to raise donations for the HHS animals. Pre-registered participants at $25/person will receive a complimentary drink ticket, a raffle ticket, and 8th Annual Mutt Strutt T-Shirt. ($30 on-site). All proceeds from the event benefit the animals of Halifax Humane Society. For more information, please contact Jennifer Horton at (386) 274-4703 ext. 328.
♦
April 29
: The 22nd Annual Taste of St. Augustine Festival: This event has grown to be the city's premiere outdoor food festival, featuring exciting "tastes" from over 20 of St. Augustine's famous restaurants. A live music festival all day, special children's area and a culinary marketplace add to the fun and excitement. Location: St. Augustine Amphitheatre, 1340C A1A South, St. Augustine, 32080. For more information, visit www.facebook.com/ATasteOfStAugustine or https://www.visitstaugustine.com/event/taste-st-augustine.
♦
May 1
: WNZF marks its 10th anniversary with a celebration from 4 to 6 p.m. at the radio station, 2405 East Moody Boulevard, Bunnell, with free prizes, live music, a live broadcast and food catered by the Matanzas High School culinary arts students. RSVP to maryadams@flaglerbroadcasting.com.
♦
May 1
: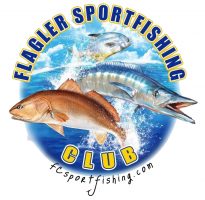 Flagler Sportfishing Club Monthly Member Meeting: Just in time for the club's members-only surf tournament, Noel Kuhn, a Florida Pro, will be the guest speaker for the May monthly meeting. Noel is the founding member of Florida Surfcasters Club and has been surf fishing for 40 years. In addition, he is a tournament winner and a native of Jacksonville. He is also a guide for groups, families, and individuals. The quick tips speaker will be club member Ron Gorney, talking about how to catch a blue fish. Quick Tips begins at 7 p.m., followed by the meeting at 7:30 at the VFW on Old Kings Rd. in Palm Coast.
See the flier here
.
♦
May 2
: The window for bids closes at 2 p.m. for the sale of the Flagler County School Board's 1 Corporate Drive land off Palm Coast Parkway, as surplus property.
See the legal ad here
. The board has previously sought to sell the land, but without success.
♦
May 2
: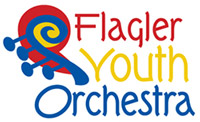 The Flagler Youth Orchestra's five ensembles are all in concert at the Flagler Auditorium at 7 p.m. Tickets are $8 for those 18 and older. Younger people pay $3. $1 of each adult ticket goes toward the auditorium's Arts in Education fund. Keep in mind, the Youth Orchestra has not increased the ticket prices. Rather, the Auditorium now charges a steep "ticketing fee" that has resulted in the higher prices. That fee does not benefit the orchestra.
Buy tickets online easily here
.
♦
May 3
: Farm Swap & Music Jam at the Florida Agricultural Museum: Fresh local produce, arts and crafts, soaps and oils, homemade gifts, and unique finds, Local Folk Music Jam, bring your instruments and play along. Every Thursday 8 a.m. to 1 p.m. at the Florida Agricultural Museum parking lot 7900 Old Kings Road North, Palm Coast. Call 386-446-7630.
♦
May 3
: Jerry Seinfeld is at the Times Union Center for the Performing Arts's Moran Theatre at 7 p.m. Tickets start at $38. 300 West Water Street, Jacksonville,
book here
.
♦
May 4
: First Friday Garden Walk at Washington Oaks Garden State Park at 10 a.m. Join a Ranger on the first Friday of the month at 10 a.m. for a walk through our historical gardens. Learn about the history of our park while exploring the beauty of the formal gardens. The walk is approximately 1 hour. Please bring water and wear comfortable walking shoes. Meet in the Garden parking lot. Garden walk included with park entry. Call 386-446-6783 for more information.
♦
May 4-6
: Isle of Eight Flags Shrimp Festival,
102 Centre St, Fernandina Beach, FL (Amelia Island)
. The Shrimp Festival will have over 400 booths of arts, crafts, antiques, collectibles, sponsors, food booths, and other vendors on display. Artistic disciplines include ceramics, jewelry, photography, metal works, woodworking, paintings and more. While the festival's waterfront activities and Kid's Fun Zone open at 4:00 p.m. on Friday, May 4, 2018, the arts and craft booths will be open on Saturday, May 5th, from 9:00 a.m. to 6:00 p.m., and Sunday, May 6th, from 10:00 a.m. to 5:00 p.m.
♦
May 4-13
: St. Augustine's Romanza Festivale of the Arts: An extraordinary celebration of arts and culture, the Festivale showcases St. Augustine's music, dance, theater, art, cuisine, heritage and romance. Featured are concerts, street fairs, the Romanza Parade, plays, re-enactments, lectures, workshops, tours, exquisite dining opportunities and much more. Location: Downtown St. Augustine, 32084. For more information, visit www.visitsaintaugustine.com/topics/romanza.
♦
May 5
: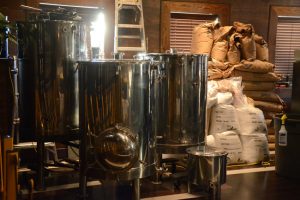 Moonrise Brewing Company at Palm Coast's European Village marks its grand opening at noon with its own new beers, complementary BBQ from noon to 3 p.m., live music all day, and other festivities.
♦
May 5
: The annual Arbor Day Celebration is scheduled for 9 a.m. to 2 p.m. at Central Park in Town Center, 975 Central Ave., Palm Coast. Admission and all activities and entertainment are free; refreshments and products from vendors will be available for purchase. Details are at www.palmcoastgov.com/ArborDay. Arbor Day is a nationally celebrated observance that encourages tree planting and tree care. "Feed a Mouth, Get a Tree, Grow a Community!" is Palm Coast's theme. Attendees can exchange canned food or pet food items for a free three-gallon native hardwood tree. Come early for the tree – one tree per household, while quantities last. Master Certified Arborist Danny Lippi of Advanced Tree Care in St. Augustine will be in the Tree Tent from 9 a.m. to noon offering free guidance on proper pruning, placement, planting and root shaving techniques. The Native Butterfly Release will be at 11 a.m. at center stage. Create pinecone bird feeders, paint wood snakes and rocks, and plant seeds for butterfly-attracting plants at the large children's activity tent. There'll be plenty of other activities. Back by popular demand is the free paper-shredding service, so bring your old documents for professional shredding! Plan to take advantage of this hands-free, uncomplicated process as totes will be wheeled to your car to help unload your paper and bring it to a chute that dumps all of it into a shredder.
♦
May 5-6
: Fund-raising yard sale to benefit Community Cats of Palm Coast, at 17 Fernham Lane. Donations can be dropped off there anytime or contact 386-237-7690 and we can arrange a pickup. Anything but heavy furniture.
♦
May 5
: The Gridiron Cooking Challenge at EverBank Field in jacksonville, an event free and open to the public, features among other contestants Bunnell Elementary School's Chris Boykin, 11, Kameran Gordon, 12, Kaleb Perdue, 12, and Carlos Almeida, 12 (all are sixth graders). You can
reserve your tickets here
. The Dairy Council of Florida works with schools, health professionals, social service agencies and others to educate Floridians on the health benefits of milk and other nutrient-rich dairy foods. Dairy Council of Florida programs are funded by Florida Dairy Farmers, which represents more than 120 dairy farming families throughout the state. For more information, call 800-516-4443 or visit www.floridamilk.com.
♦
May 6
: The Rotary Club of Flagler Beach hosts the 15th Annual Cycle Flagler Ride for Rotary charity. The event supports Rotary's local and international projects. The start – or 'kickstands up', as well as the post-event festivities and food, will take place at the Flagler Executive Airport. The Airport is located at 201 Airport Rd, Palm Coast. Kick off is at 8 a.m. (with an optional 7 a.m. start for Century riders) at the Flagler Executive Airport and will offer a variety of ride distances ranging from 25 to 100 miles through some of the area's most scenic roads. Registration and sponsorship opportunities for both events are available at flaglerbeachrotary.org. Day before packet pickup is May 5 from 4 to 6 p.m. at the Flagler County Executive Airport.
♦
May 6
: Florida Chamber Music Concerts. Join the Florida Chamber Music Project for a remarkable fifth season of the finest chamber music at the Ponte Vedra Concert Hall, 1050 A1A North, Ponte Vedra Beach. General Admission Seating, $25 a ticket. Contact: 904/209-0399. Time of the concert: 3 p.m. Gates open at 2 p.m. Today's concert program: Mozart's String Quartet in A Major, K. 464 and Smetana's String Quartet No. 1 in E minor, "From My Life."
For events beyond this date, see the fuller Coming Days here.
To • include your event in this section, please email the details, including date, time, a brief description of the event, contact information, and, if you wish, an image, please use this form.



Palm Coast Construction and Development Progress Reports
The following is an update of ongoing permitting, construction and development projects in Palm Coast, through June 24 (the city administration's full week in review is here):
<![if !IE]><![endif]>

Road and Interstate Construction:

Bach's Little Fugue in G minor, Performed by the Canadian Brass
Previous Codas: