Thursday Briefing: Weeks Back in Court, Magna Carta's Birthday, Aaron Bean in Jacksonville, Kenzaburo Oe on Suicide
FlaglerLive | June 15, 2017
Today: Partly cloudy with chance of showers and thunderstorms in the morning, then mostly cloudy with showers and thunderstorms likely in the afternoon. Highs in the upper 80s inland…in the mid 80s coast. Southwest winds 5 mph shifting to the southeast in the afternoon. Chance of rain 60 percent. Tonight: Mostly cloudy. Chance of showers and thunderstorms in the evening, then slight chance of showers and thunderstorms after midnight. Lows in the lower 70s. Southwest winds 5 to 10 mph. Chance of rain 30 percent. Details here.Drought Index is at 103.
Today's tides: at the beaches, at the Intracoastal Waterway.
Today's document from the National Archives.
The OED's Word of the Day: Cyberia, n..
The Live Community Calendar
Today's jail bookings.
Today's Briefing: Quick Links

"There are, of course, even sadder stories. One girl, for example, happened to see her hospital chart, on which was written 'myeloid leukemia', and then hanged herself. Whenever I hear such stories, I feel we are fortunate that ours is not a Christian country. I feel an almost complete relief that a dogmatic Christian sense of guilt did not prevent the girl from taking her own life. None of us survivors can morally blame her. We have only the freedom to remember the existence of 'people who do not kill themselves in spite of their misery.' My personal feeling about myself is that I, as a Japanese, might be the kind of person who, if attacked by cancer, would hang himself without any sense of guilt or fear of hell. At least, I doubt that I am qualified to prevent others from committing suicide. I am, as it were, too corroded by a sort of spiritless mold. Being such a person, I regain courage when I encounter the thoroughly and fundamentally human sense of morality in the Hiroshima people 'who do not kill themselves in spite of their misery.'"
–Kenzaburo Oe, from "The Moralists of Hiroshima," an essay in Hiroshima Notes (1965, transl. 1995)
.
Previously:

Note: all government meetings noticed below are free and open to the public unless otherwise indicated. Many can be heard or seen live through each agency's website.
The Sheriff's daily incident reports and jail bookings are posted here.
A pre-trial hearing is scheduled for 11:15 a.m. in the case of Kimberle Weeks, the former elections supervisor, who faces five felony counts (down from 12) related to electronic recordings. The hearing had been scheduled for May 19 but was pushed to June 15. It appears Weeks has again changed attorneys. She had been represented by the Ali and Blankner law firm in Orlando. Kevin Kulik and Ashley Kay of the 2-attorney Kevin Kulik law firm in Fort Lauderdale have filed notice that they will be representing Weeks. The pre-trial is set before Circuit Judge Margaret Hudson in Courtroom 402, though the room is subject to change.

None.

In Florida and in State Government:
Note: Some proceedings below can be followed live on the Florida Channel. Most legislative proceedings can be followed through the Senate or House websites.

The Florida Supreme Court is expected to release its weekly opinions at 11 a.m.
Sen. Aaron Bean, R-Fernandina Beach, will discuss issues related to healthy lifestyles at a Students Working Against Tobacco, or SWAT, camp. (2 p.m., American Lung Association, 6852 Belfort Oaks Place, Jacksonville.)

To • include your event in this section, please fill out this form.
♦
May 25
: Last day of school in the Flagler County district, and an early-release day.
♦
May 25
: The Scenic A1A Pride Committee meets at 9 a.m. at the Hammock Community Center, 79 Mala Compra Road. Committee chairman Dennis Clark will discuss targeting commercial growth in the Hammock, and the committee will review membership goals, local projects and committee reports. The public is welcome. For information call 386-225-8812 or email ScenicA1A@gmail.com.
♦
May 25-27
: American Red Cross Lifeguard Certification Class to achieve certification as a lifeguard or to become a swim instructor at Frieda Zamba Swimming Pool at 339 Parkview Drive, Palm Coast. The Lifeguard Certification Class on Friday is from 4-8 p.m., and the Saturday and Sunday classes from 8 a.m.-6 p.m. The purpose is to provide entry-level lifeguard participants with the knowledge and skills to prevent, recognize and respond to aquatic emergencies and to provide care for breathing and cardiac emergencies, injuries and sudden illnesses until emergency medical services (EMS) personnel take over. Participants must be age 15 or older. The $300 fee includes books, CPR mask and certification fee. Class size is limited, so register early at www.palmcoastgov.com/register. For more information, call Frieda Zamba Pool at 386-986-4741.
♦
May 26
: Luncheon at the Holden House, hosted by the Flagler County Historical Society, starting at noon, 204 E Moody Blvd, Bunnell, with a history tralk at 1 p.m. and museum and annex tours at 1:30 to 2 p.m. Sisco Deen, the historian and genealogist, with speak on the history of Bunnell, and historian Bill Ryan will speak on the Flagler area's plantation system in the 17th through the 19th centuries. RSVP to Randy Jaye so the organizers can know how much food and drinks to buy: Call or Text: 407-497-5755, or Email: randyjaye@gmail.com.
♦
May 26
: Join the Jacksonville Symphony Orchestra as we celebrate Memorial Day and honor those in the U.S. military who made the ultimate sacrifice while protecting our freedom. Hear your favorite patriotic songs from the Star-Spangled Banner to themes of great branches of our military. It promises to be one of the most inspiring events of the season. Nathan Aspinall, Associate Conductor. 8 p.m., at Jacoby Symphony Hall, Times-Union Center for the Performing Arts, 300 Water Street, Suite 200, Jacksonville. Ticket Office: 904-354-5547, or
go here for tickets online
, and check out the
Jacksonville Symphony's 2018-19 guide
.
♦
May 28
: Memorial Day: government offices, schools and banks are closed.
♦
May 28
: Memorial Day Ceremony, 8 a.m. at Heroes Memorial Park, 2860 Palm Coast Pkwy., Palm Coast, a tribute to those who have lost their lives while serving their country. Rain location: Fire Station 21, 9 Corporate Drive, Palm Coast. More info: 386-986-2300.
♦
May 29
: Graduation ceremonies for Matanzas and Flagler Palm Coast High Schools at the Ocean Center in Daytona Beach. Matanzas is at 3 p.m., FPC at 7 p.m.
♦
May 31
: Common Ground Breakfast hosted by the Flagler Chamber of Commerce focuses on education in Flagler, with panelists Jim Tager, the school superintendent, Tom LoBasso, President of Daytona State College, and Renee Stauffacher, Director of Flagler Technical Institute, starting with registration at 7:30 and breakfast at 8 a.m., at the Hilton Garden Inn, 55 Town Center Blvd
Palm Coast. Members can preregister for $25, Guests & future members can attend for $35. The chamber is no longer accepting walkups. To pre-register, send an email to Heather Edwards at the chamber, at heather@flaglerchamber.org.
♦
May 31
: Flagler County Commissioner Nate McLaughlin and School Board member Andy Dance, both of whom are running for re-election, hold a town hall meeting at Hidden Trails Community Center, 6108 Mahogany Blvd. in Daytona North, also known as the Mondex, at 6 p.m.
♦
June 1
: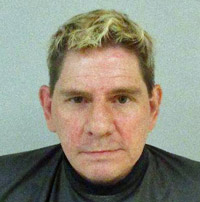 William G. Schwarz, the 54-year-old man facing two DUI manslaughter charges
in the death of
Kathleen J. Boos, 66, and her brother-in-law Carl Boos, 67, in march 2016, is scheduled to be sentenced at 9 a.m. before Circuit Judge Dennis Craig in Courtroom 401 at the Flagler County courthouse. Schwarz agreed to a plea at the 11th hour on April 16, just before his trial was set to begin.
♦
June 1
: Flagler Volunteer Services hosts a Hurricane Preparedness Breakfast and Information Fair at 8 a.m. at the Hilton Garden Inn, 55 Town Center Blvd, Palm Coast, with speakers from a variety of different State and Local Agencies sharing information on being prepared as well as a panel discussion. Tickets are $20 including breakfast and disaster preparedness bag. Call the office to get your tickets: 386-597-2950 or email flaglervolunteer@cfl.rr.com. Email at judyfvs@cfl.rr.com.
♦
June 1
: First Friday Garden Walk at Washington Oaks Garden State Park at 10 a.m. Join a Ranger on the first Friday of the month at 10 a.m. for a walk through our historical gardens. Learn about the history of our park while exploring the beauty of the formal gardens. The walk is approximately 1 hour. Please bring water and wear comfortable walking shoes. Meet in the Garden parking lot. Garden walk included with park entry. Call 386-446-6783 for more information.
♦
June 4
: The Flagler County Commission holds a budget workshops in preparation for the 2018-19 budget, 1 p.m. at the Emergency Operations Center, 1769 E. Moody Blvd., Building 3, Bunnell.
♦
June 5
: Chess on the Porch (and backgammon, if you insist): The Humidor at European Village hosts an open chess evening starting at 6 p.m. Anyone and everyone welcome. Bring your chessboard if you have one. Last month a 14 year old went undefeated. Come teach him a lesson. Great beer and wine, plus cigars. 101 Palm Harbor Pkwy, Palm Coast.
♦
June 6
:
Emergency responders and PTSD
: Nearly two years since the Pulse tragedy, 90.7 WMFE, ProPublica and the Orlando Public Library are hosting an event examining the impact of PTSD in the community. The event, held at the library's Dorothy Lumley Melrose Center, will dive into the way PTSD affects first responders and their families, as well as how the city's police and fire departments handle the disorder in their ranks and whether Florida's new bill providing disability benefits for impacted first responders goes far enough to remedy the immense needs. 101 E Central Blvd, Orlando.
For events beyond this date, see the fuller Coming Days here.
To • include your event in this section, please email the details, including date, time, a brief description of the event, contact information, and, if you wish, an image, please use this form.



Palm Coast Construction and Development Progress Reports
The following is an update of ongoing permitting, construction and development projects in Palm Coast, through June 8 (the city administration's full week in review is here):
<![if !IE]><![endif]>

Road and Interstate Construction:

The Reluctant Fundamentalist: Mohsin Hamid in Conversation with Akhil Sharma
Previous Codas: