Labor Day Weekend Briefing: Last Days Of Summer, Espanola Road Work, Judy Taylor's Labor History, Antifa
FlaglerLive | September 1, 2017
Weekend: Hot and unsettled Friday, slightly cooler with highs in the 80s the rest of the weekend, with a 30 to 50 chance of thunderstorms each day. Nights in the 70s. Details here.
Today's document from the National Archives and the Astronomy Picture of the Day.
Today's tides: at the beaches, at the Intracoastal Waterway.
Drought Index is at 82.
The OED's Word of the Day: Pooh Bah, n..
The Live Community Calendar
Today's jail bookings.
Today's Briefing: Quick Links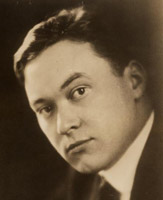 "Without unions industrial democracy is unthinkable. Without democracy in industry, that is where it counts most, there is no such thing as democracy in America. For only through the union can the wage-earner participate in the control of industry."
–Walter Lippmann in 1914, cited in Thomas Frank's "One Market Under God."
Previously:

Note: all government meetings noticed below are free and open to the public unless otherwise indicated. Many can be heard or seen live through each agency's website.
The Sheriff's daily incident reports and jail bookings are posted here.

Help People Affected by Hurricane Harvey. Donate at the Red Cross, Here.
There is blessedly very little going on in Flagler, Palm Coast, Flagler Beach and Bunnell this weekend. Take a break. Enjoy the fruit of your labor, and more to the point, that of others who make your leisure possible. Be thankful for laborers, labor unions and unsung laborers everywhere.

Free For All Friday on WNZF: Host David Ayres welcomes Flagler County Fire Chief Don Petito and Bunnell City Manager Dan Davis, who will talk about the upcoming merger of the Bunnell Fire Department into the county's fire services, Mari Molina of Flagler Cats, and Tim Spangler, the latest manager to try his hand at the ever-troubled Palm Harbor Golf Club, Palm Coast's municipal golf course. Starting a little after 9 a.m. with a commentary on medical pot by FlaglerLive Editor Pierre Tristam, which you can hear here or read here.
One-day roadwork Friday in Espanola: Three short residential roadways in Espanola will be paved Friday as part of the larger project to widen and resurface County Road 13 between U.S. 1 and County Road 205. Halifax Paving will complete the roadwork on Knox Jones Avenue, Lincoln Street, and Railroad Street. No vehicles should be parked on those streets between the hours of 7 a.m. and 6 p.m. Drivers will experience brief lane closures throughout the day.

Seniors with diabetes invited to participate in free class at Wickline: Seniors with diabetes are invited to participate in a free six-week class to be held at the George Wickline Senior Center in Flagler Beach. The class runs from 2 to 4:30 p.m. on Tuesdays, September 12 through October 17. ElderSource and the Northeast Florida Area Health Education Center are sponsoring the series of workshops. The program is free, but pre-registration is required. It is open to those who are 60 years or older, and who have diabetes. Those interested should call the Northeast Florida Area Health Education Center at 877-784-8486. Class dates are September 12, 19 and 26, and October 3, 10 and 17. The George Wickline Senior Center is at 800 S. Daytona Avenue, Flagler Beach. For more information about the Flagler County Senior Services Department go to www.flaglercounty.org/senior_services.

In Florida and in State Government:
Note: Some proceedings below can be followed live on the Florida Channel. Most legislative proceedings can be followed through the Senate or House websites.

The Florida Supreme Court is expected to resume issuing weekly opinions after a summer break. (11 a.m.)

To • include your event in this section, please fill out this form.
♦
Sept. 24
: The East Flagler Mosquito Control District board meets in regular session at 4:30 p.m. at the district's office, 210 Airport Executive Drive, and for its budget hearing at 5 p.m. The district is approving a 10.25 percent tax increase above the rolled-back rate, which will result in an increase of 8 percent in revenue, to $1.95 million.
♦
Sept. 24
:

The Flagler County Stamp and Coin Club meets at 4:30 p.m. at the VFW Post 8696 47 N. Old Kings Road. From 4:30 - 6 p.m. the time is used for buying, selling and trading stamps and coins. The club meeting starts at 6 p.m. and ends at 7:30. There is a live auction of stamps and coins at the end of the meeting. The club is open for members, the general public, and all who are interested in stamp and coin collecting and investing. Free stamps and coin evaluations at all our meetings. The club is the only non-profit Stamp and Coin Club in Flagler County. For more information please visit
the club's web site
.
♦
Sept. 24
: Moonrise at the Beach: Join us for a moonrise at the beach at 7 p.m. You will learn fun and interesting facts about the moon and our coastal ecosystem. Enjoy the spectacular view! Bring binoculars and a camera for beautiful photo opportunities. All ages are welcome, minors must be accompanied by an adult. This event is subject to cancellation due to weather conditions. We will be meeting at the beachside pavilion on the east side of the park. Event is free with $5-per-carload park admission. Gamble Rogers Memorial State Recreation Area 3100 S Oceanshore Blvd, Flagler Beach.Any questions, please contact the Ranger Station at (386) 517-2086.
♦
Sept. 24
: The Buddy Taylor Middle School Advisory Council meets at 5 p.m. at the school's media center.
♦
Sept. 24
: The Bunnell Elementary School Advisory Council meets at 5:30 p.m. at the school's media center.
♦
Sept. 24
:

Free Embry–Riddle Speaker Series, 7 p.m. at the L. Gale Lemerand Auditorium, 739 W International Speedway Blvd, Daytona Beach. Sustainable Growth in an Era of Expansion in Our Region: In a panel moderated by Marc Bernier, Professor of Civil Engineering Jeff Brown, Assistant Professor of Humanities Taylor Joy Mitchell and Clay Henderson, Stetson University executive director of the Institute for Water and Environmental Resilience, will discuss the challenges and opportunities ahead during our current regional development expansion. An audience Q&A session is included in the program. Marc Bernier, Speaker Series Director and host of "The Marc Bernier Show" on FM93.5/AM1150 WNDB, will act as moderator.
♦
Sept. 25
: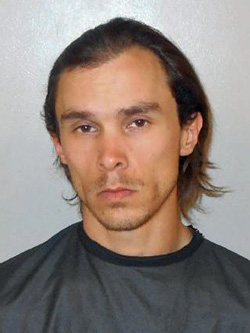 Jonathan Canales, the man accused of
shooting his girlfriend
in the neck and leaving her to bleed in a bathtub for hours in their Mondex trailer in Nov. 2014, is scheduled for a docket sounding at 1:30 p.m. in Courtroom 401 at the Flagler County Courthouse, before Circuit Judge Terence Perkins. Docket sounding is the last step before a trial is scheduled. Canales had been
judged incompetent
to stand trial previously. On Dec. 13, 2017, the court ordered his $100,000 bond reinstated. Canales posted bond on that day and was released. On June 14, the court found Canales
competent to stand trial
. He had also been charged with three felony counts of child neglect and delaying medical treatment for an injured person. Those charges were dropped. Canales is represented by Gary Wood. Assistant State Attorney Melissa Clark is prosecuting the case. (Case 2014CF000956).
♦
: The Rymfire Elementary School Advisory Council meets at 8 a.m. at the school's media center.
♦ Sept. 25: The Palm Coast City Council meets in workshop at 9 a.m. at City Hall in Town Center. It is the first meeting of the council since it fired Jim Landon as its city manager at last week's meeting. The council will discuss its expectations of Interim Manager Beau Falgout and decide on a compensation package for him, it will discuss the search for its next manager, and will hear a presentation on a "shop local" initiative favored by Mayor Milissa Holland.
♦ : The Flagler Beach Beach Management Plan Ad-Hoc Committee meets at 5 p.m. at City Hall.
♦ Sept. 25: How Project Haiti Helps Provide Clean Drinking Water to School Children, 7 p.m., Willie Miller Instructional Center, Lemerand Auditorium, 600 S Clyde Morris Blvd, Daytona Beach. Over the past nine years, Embry–Riddle students and faculty advisors have designed, constructed, transported and then installed critically needed solar-powered water purification systems throughout Haiti. Learn about their last trip to Haiti, where this past May, the students installed a stand–alone drinking water system at an orphanage/school (220 children) in Haiti's third largest city, Gonaïves. This event is presented by the Honors Program at Embry–Riddle. For a map of campus, go to https://daytonabeach.erau.edu/about/directions/map/ and look for the Willie Miller Instructional Center. There is free parking adjacent to the building.
♦ Sept. 26: Join the City of Bunnell at the newly built Commissioner Louis L. Jackson Municipal Park at 308 South Pine Street, Bunnell, at 8:30 AM for a Ribbon Cutting and Grand Opening ceremony. Since 2009, the City has owned this vacant piece of property which was frequently used for loitering and dumping of trash. In January 2017, the city was awarded a $50,000 Recreation Development Assistance Program grant to build a park there. Jackson was the first male African American City Commissioner who served from April 1981 to April 1987.
♦ Sept. 26: The Flagler County Economic Opportunity Advisory Council meets at 9 a.m. in board chambers at the Government Services Building, Bunnell.
♦ Sept. 26: The Flagler County Parks and Recreation Advisory Board meets at 10 a.m. in the First Floor Conference Room, 1769 E. Moody Blvd., Bldg. 2, Bunnell.
♦ Sept. 26: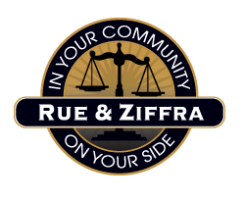 Grand Opening: Rue and Ziffra: Rue & Ziffra is a law office that specializes in personal injury, social security and auto accidents. They're opening a branch at 4879 Palm Coast Parkway with an open house at 5 p.m. and a ribbon cutting at 5:30 p.m.
♦ Sept. 27: In Court: a hearing is scheduled before County Judge Melissa Moore Stens in the case of Eric Cooley, the Flagler Beach commissioner facing a misdemeanor battery charge. The hearing is on the defense's motion for a gag order on Sheriff Rick Staly, whose statements about the case the defense claims are prejudicial to Cooley. See the background story here. The hearing is at 3 p.m. in Courtroom 401 at the Flagler County courthouse. (Case 201818MM867.)
♦ Sept. 27: Common Ground Breakfast: Join the Flagler Chamber at the Hilton Garden Inn with guests Dr. Ron Jimenez, Florida Hospital Flagler CEO, Dr. Dean Abtahi, Interventional Cardiologist, and Dr. Issam Nasr, Gastroenterologist, who will discuss Florida Hospital Flagler's current and future state, strategies to meet the needs of the community, cardiac and gastroenterology common diseases, screening and treatment options. 55 Town Center Dr., Palm Coast, check-in at 7:30 a.m., breakfast and talk at 8 a.m. Registration required by Sept. 21. Members may preregister for $25. Guests & future members may attend for $35. Contact Heather Edwards by email here.
♦ Sept. 27:

Flagler County Drug Court holds its 32nd graduation ceremony at 10 a.m. at the Flagler County courthouse, Courtroom 401, on the fourth floor. The keynote speaker is Sheriff Rick Staly.
♦ Sept. 27: The Flagler Beach City Commission meets at 5 p.m. for its second and final budget hearing to set next year's tax rates and city budget, and at 5:30 p.m. for a regular meeting, at City Hall.
♦ Sept. 27: Palm Coast's Beautification and Environmental Advisory Committee meets at 5 p.m. at City Hall in Town Center.
♦ Sept. 27: School Board member Andy Dance and County Commissioner Nate McLaughlin hold a 6 p.m. town hall meeting at Hidden Trails Community Center in western Flagler.
♦ Sept. 27: The Flagler County NAACP convenes at 6 p.m. at the African American Cultural Society, 4422 North U.S. 1, Palm Coast. A Nominating Committee will be selected to put together a slate of candidates for the election of officers and at-large members of the Executive Committee. All members with current membership - as of April 1, 2018 - may be nominated for office. And, because the meeting is important, the membership is urged to attend. For further details, call the NAACP at 386-446-7822.
♦ Sept. 27-30: The Flagler Playhouse launches its new season with Sweeney Todd, Thursday, Friday and Saturday at 7:30 p.m., Sunday at 2 p.m. in the second of three show weekends. One of the darkest musicals ever written, Sweeney Todd is the unsettling tale of a Victorian-era barber who returns home to London after fifteen years of exile to take revenge on the corrupt judge who ruined his life. When revenge eludes him, Sweeney swears vengeance on the entire human race, murdering as many people as he can, while his business associate Mrs. Lovett bakes the bodies into meat pies and sells them to the unsuspecting public. Perhaps Stephen Sondheim's most perfect score, Sweeney Todd is lush, operatic, and full of soaring beauty, pitch-black comedy and stunning terror. The Flagler Playhouse, 301 E. Moody Blvd., Bunnell. Call the box office at 386-586-0773 or visit the website for tickets here.
♦ Sept. 28: The Scenic A1A PRIDE Committee meets at 9 a.m. at the Hammock Community Center, 79 Mala Compra Rd. off A1A. The committee will discuss a new pizza restaurant at MalaCompra Road.
♦ Sept. 28: Timucuan fishing technology: come learn all about it, Gamble Rogers Memorial State Recreation Area at Flagler Beach, 3100 S. Oceanshore Blvd., Flagler Beach, 2 p.m., free program with $5 per carload park admission. The Timucuan were a group of native Americans who lived in Northeast Florida at the time of Spanish colonization. While none of these people are still here today, archaeologists can uncover clues to their lives and culture through archaeology. Fish and other coastal resources were a crucial part of Timucuan diets. Archaeologists can learn about prehistoric fishing through artifacts like fish hooks and net gages as well as finding the fish remains themselves. Participants will explore various artifacts and fishing techniques through hands on activities. Join us for this program put on by the Florida Public Archaeology Network to learn how the Timucuan used Florida's resources for fishing. Call the Ranger Station at (386) 517-2086 for more information. See the flier here.






♦ Sept. 29: Face-to-Face Registration for the Flagler County Basketball program: Noon to 4 p.m. at Holland Park, 18 Florida Park Drive, Palm Coast. Registration fee is $75. Organizers ask that you start the registration process first by clicking on online forms to at least set up an account to expedite the registration process.
♦ Sept. 28: Astronomy Open House and Science Lecture, 7 p.m., Willie Miller Instructional Center, Lemerand Auditorium, 600 S Clyde Morris Blvd, Daytona Beach. Embry-Riddle's Physical Sciences Department and the College of Arts & Sciences (COAS) presents an out of this world astronomy lecture beginning at 7 p.m. in the Lemerand Auditorium. Dr. Oliverson from NASA's Goddard Spaceflight Center will discuss, "When did the Moon Get an Atmosphere?" The COAS Observatory in the College of Arts & Sciences building opens at 8 p.m. It's your chance to look through a truly remarkable telescope, the 1-meter (40 inches) Ritchey–Chrétien reflecting telescope high atop COAS, plus view the heavens through additional telescopes on the Observatory Terrace. Hosted by the Embry–Riddle Amateur Astronomy Club and the Embry–Riddle Observatory, the Astronomy Lecture and Open House events are free and open to the public. For a map of campus, go to https://daytonabeach.erau.edu/about/directions/map/ and look for the Willie Miller Instructional Center. There is free parking adjacent to the building.
♦ Sept. 28-29:

Jacksonville Symphony: Beethoven's Symphony Nr. 4, Richard Strauss's A Hero's Life (Ein Heldenleben), in two 8 p.m. concerts Friday and Saturday of the Jacksonville Symphony Orchestra under the direction of Courtney Lewis: The thread from Beethoven to Strauss is unmistakable. The Fourth Symphony is brimming with the same drama and humanity of Beethoven's Third and Fifth. The program continues as Strauss takes these same unmistakable qualities to enormous proportions in "A Hero's Life." At Jacoby Symphony Hall, Times-Union Center for the Performing Arts, 300 Water Street, Suite 200, Jacksonville. Ticket Office: 904-354-5547, or go here for tickets online, and check out the Jacksonville Symphony's 2018-19 guide.
♦ Sept. 29: Deaf Fest, a celebration of the culture of the deaf community, from 10 a.m. to 4 p.m. at the Florida Agriculture Museum, 7900 Old Kings Rd. North, Palm Coast. Phone: 386-446-7630 or email:info@floridaagmuseum.org. $5 per person.
♦ Sept. 29: Flagler Warriors 5k Fun Run/Walk, at the Government Services Building, 1769 East Moody Blvd., Bunnell, with an opening ceremony at 8 a.m. and the run start time at 8:30 a.m. September is Childhood Cancer Awareness month and all proceeds for this event will go to the Live Like Cameron Foundation, which supports local families with children fighting cancer. For more information, contact Lisa Catalano: fearlesscat7@gmail.com. See the flier here.
♦ Sept. 29: Palm Coast Songwriters Festival, 2-6 p.m. on the event loan at Hammock Beach Resort, 200 Ocean Crest Dr, Palm Coast. Free admission. Just bring your own concert chair. Parking at the end of 16th Road, follow the signs. Artists include Aaron Barker, Jim Collins, Hugh Mitchell, David Pahanish, Thom Shepherd and Terry Sylvester.
♦ Sept. 29-Oct. 6: Homecoming Week at Bethune Cookman University.
♦ Oct. 2: Flagler County Supervisor of Elections, Kaiti Lenhart speaks to the Hammock Community Association at 7:30 p.m. at the Hammock Community Center, 79 Mala Compra Rd. Learn about the ballot, turnout, demographics, different ways to vote, and constitutional amendments for the general election in November. Snacks and Socializing at 7 p.m. Meeting starts at 7:30 p.m.
♦ Oct. 2: The Flagler Sportsfishing Club holds its monthly meeting starting with quick tips at 7 p.m., a general club meeting at 7:30 p.m. and a panel discussion at 8 p.m. at the VFW Club, 47 Old Kings Rd N Palm Coast. All are welcome. This month's meeting will consist of an experienced Panel made up of Surf Fishing Club Members sharing their experiences of success.
♦ Oct. 2: Flagler Beach's Planning and Architectural Review Board meets for an overview of the Comprehensive Plan and "new" Future Land Use Map at 5:30 p.m. at City Hall, 105 South 2nd Street. The Northeast Florida Regional Council has been actively engaged in updating the City's Comprehensive Plan. This document defines the structure of growing the City through the year 2035. One significant component of the Comprehensive Plan is the Future Land Use Map (FLUM). The FLUM establishes the community's standard to guide future planning and land use. For more information contact Larry Torino at ltorino@cityofflagler beach.com or (386) 517-2000 Ext. 230.
♦ Oct. 3: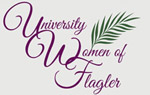 University Women of Flagler Workshop: " Three Tips on How to Travel With Confidence with Inez Bracy: Do you dream of traveling but lack the confidence? Have you ever looked at a photo of a building or landscape in a faraway country and felt a deep yearning to go there? Immediately after the yearning, a strong feeling of fear came up telling you all the reasons why you shouldn't go. Using the tips I share, you can replace your fear with confidence and immediately begin traveling anywhere in the world. You will experience being stress-free as the routines of being at home fall away like litter by the roadside. Your excitement bubbles over as you create friendships with new people. 2 p.m., at the Hilton Garden Inn, 55 Town Center Blvd, Palm Coast, admission fee is $10 (to be donated to the Scholarship Fund). Friends, family and the entire community are invited to attend. Come join us for an educational and fun afternoon. Reserve your spot by sending an email to Donna Daly Boggs (and pay at the door).
♦ Oct. 4: The St. Johns River Water Management District will holds the first of two community meetings on the Flagler County Wetland Restoration Project, designed to increase the amount of wetland area. 5:30 p.m. at Flagler Beach City Hall, 105 S. 2nd St., Flagler Beach. See the webpage, www.sjrwmd.com/facts/flagler-wetland-restoration-project/, updating the project. For input, write at FlaglerRestoration@sjrwmd.com. The wetland restoration project will consist of moving piles of spoil back into man-made ditches and grading the material to the elevation that matches nearby remnants of natural wetland. The project will return dozens of acres of ditches and spoil piles to functional wetland that will yield food for fish and wildlife, filter and clean water, and provide other benefits. The second meeting is on Nov. 7.

For events beyond this date, see the fuller Coming Days here.

To • include your event in this section, please email the details, including date, time, a brief description of the event, contact information, and, if you wish, an image, please use this form.



Palm Coast Construction and Development Progress Reports
Updates of ongoing permitting, construction and development projects in Palm Coast usually run here, along with a link to the city's Week in Review. But the Week in Review, under the guise of being modernized, has become flashier and power-point like while becoming less substantive and dumbed down. We may or may not link to it in future.

Road and Interstate Construction:

Willie Nelson: Full Concert, Woodstock, 1999
Previous Codas: