Thursday Briefing: Irma's Mountain of Loss, Science Matters, A Community Garden in Flagler Beach, Flagpoles
FlaglerLive | October 12, 2017
Today: Partly cloudy. Highs in the mid 80s. Northeast winds 5 to 10 mph. Tonight: Partly cloudy. A 20 percent chance of showers after midnight. Lows in the lower 70s. Northeast winds 5 to 10 mph. Details here.
Today's document from the National Archives and the Astronomy Picture of the Day.
Today's tides: at the beaches, at the Intracoastal Waterway.
Drought Index130
The OED's Word of the Day: pauciloquent, adj..
The Live Community Calendar
Today's jail bookings.
Today's Briefing: Quick Links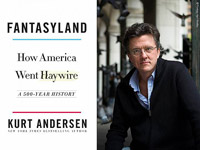 "Joseph Smith was a quintessentially American figure. Whether he was a heartfelt believer in his delusions or among the greatest confidence men ever, his extreme audacity—his mind-boggling balls—is the American character ad absurdum. America was created by people resistant to reality checks and convinced they had special access to the truth, a place founded to enact grand fantasies. No Joseph Smiths emerged elsewhere in the modern world. And if they had, where else would so many responsible people instantly abandon their previous beliefs and lives and risk everything on the say-so of such a man making such claims?"
–Kurt Andersen, from "Fantasyland: How America Went Haywire: A 500-Year History" (2017).
Previously:

Note: all government meetings noticed below are free and open to the public unless otherwise indicated. Many can be heard or seen live through each agency's website.
The Sheriff's daily incident reports and jail bookings are posted here.
School Conference Week at all Flagler County elementary schools, all week.
The Flagler Beach City Commission meets at 5:30 p.m. at City Hall. Commissioners will hear a request to provide city property for a community garden, and are expected to approve, on first reading, an ordinance opening the mainland portion of Flagler Beach, along its commercial strip, to medical marijuana dispensaries, but not beachside.
Science Matters (especially now): A bimonthly after school program for children ages 6 and older who like books and science. Have fun while learning-use the scientific method and hands on experiments to learn about the science behind children's stories and the world around us. Limited to the first 24 children. Sign up begins 30 minutes before the program. 4:30 to 5:30 p.m. at the Flagler County Public Library, 2500 Palm Coast Parkway NW.
Evenings at Whitney: David Nolan, regional historian, is the guest speaker for this Evenings at Whitney lecture. The talk title is "Adventures in History."Lectures and parking are free and registration or reservations are not necessary. The event is at 7 p.m. at Center for Marine Studies, Lohman Auditorium, 9505 Ocean Shore Blvd., St. Augustine, Florida. For further details, call (904) 461-4000.
Cigar Tasting Event at the Humidor, European Village, Palm Coast, featuring La Aurora and Nestor Miranda Cigars. Willy from Miami Cigar & Co will join us to tell us about each cigar and socialize with the participants. You can drop by anytime between 5 pm and 8:30 pm on Thursday, October 12th to participate. No admission fee for Humidor members. For public, a $10 admission fee will get you in, plus a complimentary cigar, plus we'll give you a $10 Gift Card for your next purchase. 386.445.2221.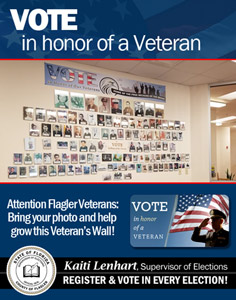 From the Flagler County Supervisor of Elections to Veterans:
"Calling all Flagler County service members, active duty or retired: We need your photo to fill this Veteran's Wall in time for Veteran's Day! Help us honor veterans of Flagler County by covering this Veteran's Wall with photos. Only one month until Veteran's Day on November 11, 2017." – Kaiti Lenhart, Flagler County Supervisor of Elections
Veteran's Day is a month away and we hope to Cover The Wall at the Supervisor's office in honor of Flagler County veterans. Any registered voter in Flagler County who has served in the US Armed Forces may provide a service photo for display on the Veteran's Wall in the Elections Office lobby. The following information will accompany the photo:
Service Member Name
Dates of Service
Branch of Service
We need your photo to fill this wall by November 11, 2017. Contact the Elections Office for more information at (386) 313-4170 or visit www.FlaglerElections.com
Food Assistance, Oct. 11-15: The Department of Children and Families (DCF), in partnership with the U.S. Department of Agriculture (USDA), will implement the Food for Florida Disaster Food Assistance Program in Flagler and St. Johns counties to assist individuals and families impacted by Hurricane Irma from October 11- October 15. To qualify for the Food for Florida Disaster Food Assistance program, applicants must have lived or worked in one of the counties declared for FEMA Individual Assistance on September 5, and not be receiving food assistance through the regular Food Assistance Program. Additionally, eligible individuals and families must have suffered a disaster-related loss, such as damage to their homes or self-employment property, loss of food, reduction or loss of income, or have incurred other disaster related expenses. DCF will provide or mail Electronic Benefits Transfer cards to eligible individuals and families to use at authorized USDA food retailers. The program counts only income and expenses from September 5 through October 4, 2017. Individuals are encouraged to fill out the initial application for assistance online no later than the day before visiting the Food for Florida site. The application is available on the Food for Florida website, myflfamilies.com/fff. The Food for Florida disaster food assistance program for Flagler and St. Johns counties will take place: AT THE ST. AUGUSTINE FAIRGROUNDS, 5840 STATE ROAD 207, ELKTON OPEN 8 AM- 7 PM.


In Florida and in State Government:
Note: Some proceedings below can be followed live on the Florida Channel. Most legislative proceedings can be followed through the Senate or House websites.

CORAL REEF PROTECTION SOUGHT: The House Natural Resources & Public Lands Subcommittee will take up a bill (HB 53), filed by Rep. Kristin Jacobs, D-Coconut Creek, that would create the Southeast Florida Coral Reef Ecosystem Conservation Area. (Thursday, 8 a.m., 12 House Office Building, the Capitol.)
SCHOOL GRADES TALLIED: The House PreK-12 Quality Subcommittee will receive updates from the Department of Education about issues such as 2016-2017 school grades and "schools of hope" grants. (Thursday, 8 a.m., Reed Hall, House Office Building, the Capitol.)
JUSTICE PANEL WEIGHS BUDGET REQUESTS: The House Justice Appropriations Subcommittee is expected to hear presentations about budget priorities from a series of agencies, including the Department of Juvenile Justice and the Florida Department of Law Enforcement. (Thursday, 8:30 a.m., Morris Hall, House Office Building, the Capitol.)
PUTNAM SPEAKS TO SENATE COMMITTEE: Agriculture Commissioner Adam Putnam will speak to the Senate Agriculture Committee, which also will host a panel discussion about the impacts of Hurricane Irma on the agriculture industry. (Thursday, 10 a.m., 301 Senate Office Building, the Capitol.)
HOUSE INVESTIGATIONS DISCUSSED: The House Public Integrity & Ethics Committee will receive an update on House investigations. (Thursday, 10:30 a.m., 404 House Office Building, the Capitol.)
IRMA BUDGET IMPACT EYED: The Senate Appropriations Committee will take up a series of issues, including looking at the impact of Hurricane Irma on the state's current budget and the upcoming 2018-2019 budget. (Thursday, 1 p.m., 412 Knott Building, the Capitol.)
JUDGE HEARS AIR CONDITIONING RULES CHALLENGE: Administrative Law Judge G.W. Chisenhall is scheduled to start a two-day hearing in a challenge to emergency rules by Gov. Rick Scott's administration that would require nursing homes and assisted living facilities to install generators within 60 days to power air-conditioning systems. Industry groups LeadingAge Florida, the Florida Assisted Living Association and Florida Argentum challenged the rules, which were issued after the deaths of Broward County nursing-home residents following Hurricane Irma. (Thursday, 9 a.m., DeSoto Building, 1230 Apalachee Parkway, Tallahassee.)
SUPREME COURT RELEASES OPINIONS: The Florida Supreme Court is expected to release weekly opinions. (Thursday, 11 a.m.)
NELSON, BITTEL IN JACKSON COUNTY: U.S. Sen. Bill Nelson, D-Fla., and Florida Democratic Party Chairman Stephen Bittel are expected to take part in the Jackson County Democratic Party Blues & Boots BBQ and Dance. Also expected to attend are gubernatorial candidates Andrew Gillum, Gwen Graham and Chris King. (Thursday, 6 p.m., National Guard Armory, 3645 U.S. 90 West, Marianna.)
COULTER SPEAKS AT WALTON GOP EVENT: Political commentator and author Ann Coulter will speak during the Walton County Republican Party's Lincoln Day Dinner. (Thursday, 7 p.m. Central time, Hilton Sandestin Beach Golf Resort & Spa, 4000 Sandestin Blvd. South, Miramar Beach.)


To • include your event in this section, please fill out this form.
♦
April 22
:

The Flagler County Stamp and Coin Club meets at 4:30 p.m. at the VFW Post 8696 47 N. Old Kings Road. From 4:30 - 6 p.m. the time is used for buying, selling and trading stamps and coins. The club meeting starts at 6 p.m. and ends at 7:30. There is a live auction of stamps and coins at the end of the meeting. The club is open for members, the general public, and all who are interested in stamp and coin collecting and investing. Free stamps and coin evaluations at all our meetings. The club is the only non-profit Stamp and Coin Club in Flagler County. For more information please visit
the club's web site
.
♦
April 22-28
: The 16th annual Jeep Beach in Daytona Beach's beach. Over the years, the event has steadily grown in size and scope. Since 2012, Jeep Beach has donated over $1.5 million to local charities. Past recipients include, Boys & Girls Club of Volusia & Flagler County, Childhood Cancer Foundation, NASCAR Foundation, Mission 22 and over 100 other local charities.
♦
April 23
: Stetson Choral Union, Sandra Peter, conductor. The Choral Union's program is entitled "Embracing Beauty: Envisioning the Future." Stetson's largest choral group, comprised of both students and community members, perform an evening of works by living composers: Cecilia McDowall, Jocelyn Hagen, Joan Szymko Paul Basler, Daniel Kallman, Wayland Rogers, Mack Wilberg and Carly Simon. School of music professors Boyd Jones and Hannah Sun collaborate on organ and piano, respectively. The Young Singers of Stetson's Community School of Music, conducted by Amanda Sali, are also featured. Lee Chapel in Elizabeth Hall Note: The venue has changed from the original 2018-2019 concert series calendar. 421 N. Woodland Blvd., DeLand, 386-822-8950. Admission: $10 adults, $5 youth and students and free for ages 12 and under. Tickets are available at the door or at www.stetson.edu/music-tickets.
♦
April 24
: The Flagler County school district's Education Foundation and Matanzas High School mark the opening of the Matanzas Law and Justice Flagship program, with the unveiling of a mock courtroom b uilt by the school's construction flagship, at 10:30 a.m. at Matanzas, 3535 Pirate Nation Way, Palm Coast.
♦
April 24
: A meeting of the Compassionate Friends is scheduled at the Vitas Office at 4 North Old Kings Road (across from Kentucky Fried Chicken) in Palm Coast. The meeting begins at 5:30 p.m. The Compassionate Friends, a nonprofit self-help bereavement support organization for families that have experienced the death of a child. The meeting is open to all parents, grandparents, and siblings over age 18 who has suffered the loss of a child of any age. For more information, call John Brady at 610-428-3139. To learn more about The Compassionate Friends, visit their national website at www.compassionatefriends.org.
♦
April 24
: Stetson Jazz Ensemble, Patrick Hennessey, director. The Stetson University Jazz Ensemble is back on the Athens Theatre's stage with a concert focusing on the creative talent of several of our musicians, especially our graduating seniors. Selections for this eclectic evening of jazz range from the traditional big band stylings of Count Basie to the ever-exciting swing of The Tonight Show Orchestra with Doc Severinsen, with some fresh takes on classic songs thrown in. The journey also includes works that push the boundaries of big band jazz from some of today's best contemporary jazz composers. Athens Theatre, DeLand, 124 N. Florida Ave., DeLand. 386-822-8950. Admission: $10 adults, $5 youth and students and free for ages 12 and under. Tickets are available at the door or at www.stetson.edu/music-tickets.
♦
April 24
: The Flagler Chamber hosts a Common Ground Breakfast featuring journalism and media, with panelists David Ayres of WNZF/Flagler Broadcasting, Brian McMillan of the Palm Coast Observer, Pierre Tristam of FlaglerLive, and a representative, yet to be named, from the News-Journal. Check in at 7:30 a.m., event at 8 a.m., Hilton Garden Inn Palm Coast, 55 Town Center Dr. Members can preregister for $25, Guests & future members can attend for $35. Walk-ups are no longer accepted. To book a seat, contact Heather Edwards at the Chamber,
heather@flaglerchamber.org
.
♦
April 26-27
:
Flagler Sportfishing Club hosts its 23rd Annual Spring Classic Tournament
. Over 120 anglers will be vying for over $8,000 in cash prizes and merchandise to catch Redfish, Trout and Flounder. Proceeds from the Annual Tournament benefit the local chapter of the Disabled American Veterans (DAV), Chapter 86. The event kicks off on Friday with a silent auction and registration opening at 5:30 p.m. at Beach Front Grille, at 2444 S. Ocean Shore Blvd., in Flagler Beach. There is a mandatory captain's meeting that night at 7 p.m. The weigh-in will be held at Hidden Treasure, 820 Moody Lane in Flagler Beach on April 27, 3 p.m. until 4:30 p.m.
♦
April 26
: Stetson University Symphony Orchestra, Anthony Hose, conductor. Mozart's late concert aria "Per questa bella mano" written in March 1791 brings two faculty bass professors to the stage of Lee Chapel. Chadley Ballantyne sings the part written for Franz Gerl, the first Sarastro in "Die Zauberflöte" and Michael Hill plays the virtuoso solo string bass part. The program opens with Wagner's stirring Overture to "Die Meistersinger von Nürnberg," an opera set in the beautiful medieval town in central Germany and closes with Shostakovich's fifth Symphony, composed in 1937 and seen by some as an autobiographical work. The composer described its theme as "the making of a man." Having come under criticism of his fourth symphony, which in Stalin's Soviet Union could be a death sentence, he described it as a step forward in his symphonic development and the powerful last movement as an answer to questions posed by the first three movements. Lee Chapel in Elizabeth Hall, 421 N. Woodland Blvd., DeLand. 386-822-8950. Admission: $10 adults, $5 youth and students and free for ages 12 and under. Tickets are available at the door or at www.stetson.edu/music-tickets.
♦
April 27
: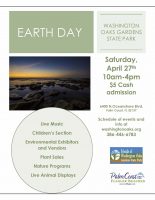 The Friends of Washington Oaks Gardens State Park is hosting an Earth Day celebration and festival at Washington Oaks Gardens State Park, 6400 N Oceanshore Blvd., Palm Coast, from 10 a.m. to 4 p.m. Celebrate Earth Day by enjoying nature. Experience beautiful gardens, live music, and children's performances at Washington Oaks Gardens State Park. Environmentally oriented exhibitors will be on hand as well as various vendors. The extensive park plant bench will be selling a wide variety of Florida friendly plants for you to plant in your garden. Several nature programs will help inform you about Florida fauna including a presentation on how to use native plants in your garden. A kids section with live animals will be featured. Local musicians Remedy Tree and Sam Pacetti will perform, as well as Flagler County school singers and dancers. Refreshments will be available. Park admission fees apply. Fees are as follows: $5 per carload. Click on the image to the right to see the larger poster.
♦
April 27
: The Palm Coast Fire Department hosts Touch-a-Truck, a free community event at Wadsworth Elementary School from 9 a.m. to 1 p.m. Saturday, April 27. The event will take place in the parking lot at the school, 4550 Belle Terre Pkwy., Palm Coast, immediately following the Wadsworth Elementary Panther 5K. The theme of the event is: See, Touch, Explore and Honk. There will be a static display of emergency vehicles, construction trucks and more. Participating partners include: the Palm Coast Fire Department, Flagler County Fire Rescue, Florida Forestry Service, Bunnell District, Flagler County Sheriff's Office, Florida Highway Patrol Palm Coast Public Works, Cline Construction, Rogers Towing, and others.
♦
April 27-28
: Community Cats of Palm Coast holds its annual spring yard sale. Donations are needed, and can be dropped off at any time without prior arrangement at the yard sale site, 17 Fernham Lane in Palm Coast, just off Florida Park Drive. Items can be left safely on the cement porch. Or for a pickup, email us or call/text 386-237-7690. Anything but heavy furniture. The yard sale is from 8 a.m. to 3 p.m. each day.
♦
April 27
: Stetson Percussion Ensemble, Dan Johnson, director. This semester's percussion concert features chamber ensemble pieces comprised exclusively of duets, trios and quartets. The program contains mostly new compositions with a wide variety of instrumentation and intensity. 3 p.m. Lee Chapel in Elizabeth Hall, 421 N. Woodland Blvd., DeLand. All concerts are free and open to the public. Call 386/822-8950.
♦
April 27
: Stetson University Concert Band, Douglas Phillips, conductor. Please join us for another evening of musical variety as the newly established Concert Band presents its final performance this academic year. The concert includes well known works by Anton Bruckner, Edwin Franko Goldman, Robert Jager and William Latham as well as a few surprises. The performance concludes with David Maslanka's short symphony for wind band, "Give Us This Day." 7:30 p.m., Lee Chapel in Elizabeth Hall, 421 N. Woodland Blvd., DeLand. 386-822-8950. Admission: $10 adults, $5 youth and students and free for ages 12 and under. Tickets are available at the door or at www.stetson.edu/music-tickets.
♦
April 28
: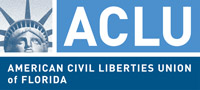 The ACLU's Volusia/Flagler Chapter's 2019 Annual Meeting and Awards Dinner will honor recipients of the Bob Stevenson Award for Outstanding Service: Kaiti Lenhart, Flagler County Supervisor of Elections and Lisa Lewis, Volusia County Supervisor of Election, for their work helping returning citizens register to vote after Voting Restoration Amendment 4 went into effect in Florida. Micah Kubic, ACLU of Florida Executive Director, will speak on how you can get involved with the ACLU in our local community. Reception at 6 p.m., dinner and awards at 6:45 p.m., Halifax River Yacht Club, 331 S. Beach St., Daytona Beach.
♦
April 28
:
Oh. . .That Little Black Dress Fundraising Event: The GAL7 Foundation, Inc. invites you to grab that Little Black Dress and join us as we mix and mingle for a great cause. Watch your Little Black Dress transformed with accessories from Chez Jacqueline, participate in silent auctions, raffles and enjoy the wine bar and champagne raffle. We will also have vendor tables with make-up, nail art, a hair stylist and much more. Join us for an evening of fun! The GAL7 Foundation is a non-profit organization which exists to meet the needs (basic, emergency and enrichment/inclusion) of children in foster care in Florida's Judicial Circuit Court Seven. This includes Flagler, Putnam, St. Johns and Volusia Counties. The benefit will be held from 4 to 6:30 p.m. in the Atlantic Ballroom at Hammock Beach Resort, 200 Ocean Crest Dr. Palm Coast. Tickets are $50 and include free valet parking, a chance to win 5 elegant door prizes and a buffet of heavy Hors d'oeuvres.
Get your tickets here
.
♦
April 28
: Stetson Brass Ensembles. The Brass Ensemble, directed by David Schmidt, performs Introduction to Act III of "Die Meistersinger" by Richard Wagner and "Ecce Sacerdos Magnus" by Anton Bruckner. The Horn Ensemble, directed by Kathy Thomas, presents Steven Mahpar's arrangement of "Shenandoah." The Tuba/Euphonium Ensemble, directed by Ryan Sorenson, plays an arrangement from "The Barber of Seville" by Gioachino Rossini. The Trombone Ensemble, directed by David Schmidt, features 2003 Stetson alumnus, Jason Robins on several selections for solo trombone and trombone ensemble. Robins serves as the second trombonist of the Atlanta Symphony Orchestra. The Trumpet Ensemble, directed by Tom Macklin, also performs several works during the performance. 3 p.m. Lee Chapel in Elizabeth Hall, 421 N. Woodland Blvd., DeLand. All concerts are free and open to the public. Call 386/822-8950.
♦
April 29
: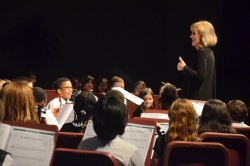 Flagler Youth Orchestra's year-end Take a Bow Concert, 7 p.m. at the Flagler Auditorium, 5500 East Hwy 100, Palm Coast, call 386-437-7547. The Flagler Youth Orchestra performs its final concert of the 2018-19 season on Monday, April 29th, at 7 p.m. at the Flagler Auditorium in Palm Coast. Conductor Sue Cryan and fellow teachers of the FYO will lead five orchestras with 375 string musicians — a cross-section of public, private and homeschooled students. The program includes music by Mozart, Freddie Mercury and much more. Adult tickets are $8 with $1 from each ticket going to the Auditorium's Arts in Education Fund, and children 17 and under are $3. The orchestra's proceeds help underwrite instrument scholarships and repairs, teaching staff and concert productions. The Flagler Youth Orchestra is made possible by the Flagler County School District, with the support of the Friends of the Youth Orchestra, whose sole mission is to provide free music education after school to all Flagler children with a desire to play an instrument.
Book here
.
For events beyond this date, see the fuller Coming Days here.
To • include your event in this section, please email the details, including date, time, a brief description of the event, contact information, and, if you wish, an image, please use this form.








Palm Coast Construction and Development Progress Reports
Updates of ongoing permitting, construction and development projects in Palm Coast usually run here, along with a link to the city's Week in Review. But the Week in Review, under the guise of being modernized, has become flashier and power-point like while becoming less substantive and dumbed down. We may or may not link to it in future.


Road and Interstate Construction:


Mozart: Piano Quartet No. 1, KV 478
Previous Codas: