Thursday Briefing: Flagler Beach's Troubled Golf Club, Sailing Central Park, Evening at Whitney, Nabokov's Trains
FlaglerLive | November 9, 2017
Today: Mostly cloudy with a 20 percent chance of showers in the morning, then partly cloudy in the afternoon. Highs in the lower 80s. West winds 5 mph shifting to the north in the afternoon. Tonight: Partly cloudy in the evening then becoming mostly cloudy. A 20 percent chance of showers. Lows in the lower 60s. North winds 5 to 10 mph. Details here.
Today's document from the National Archives and the Astronomy Picture of the Day.
Today's tides: at the beaches, at the Intracoastal Waterway.
Drought Index132
The OED's Word of the Day: money tree, n..
The Live Community Calendar
Today's jail bookings.
Today's Briefing: Quick Links

"The door of the compartment was open and I could see the corridor window, where the wires — six thin black wires — were doing their best to slant up, to ascend skywards, despite the lightning blows dealt them by one telegraph pole after another; but just as all six, in a triumphant swoop of pathetic elation, were about to reach the top of the window, a particularly vicious blow would bring them down, as low as they had ever been, and they would have to start all over again."
–Vladimir Nabokov, from "Speak, Memory" (1951). [Click on the image or the link to buy the book]
Previously:

Note: all government meetings noticed below are free and open to the public unless otherwise indicated. Many can be heard or seen live through each agency's website.
The Sheriff's daily incident reports and jail bookings are posted here.
In Court: Bill Bookhammer, the defense attorney for Paul Dykes, argues a motion to suppress evidence gathered as a result of a search warrant before Senior Judge Joseph Will in Courtroom 401 at the Flagler County courthouse. Dykes of Palm Coast goes on trail later this month on numerous counts of child-sex crimes, including rape. Postponed to Monday morning at 8:30 a.m. before Judge J. David Walsh.
The Flagler Beach City Commission meets in a special workshop at 3:30 p.m. at City Hall to discuss issues and disagreements between the city and the managers of the city-owned but leased Ocean Palm Golf Club at the south end of town. The city has agreed to compensate the managers for some of the lost business due to city drainage construction on the golf course. But the city is not wanting to subsidize the managers for the months of September or October, because of hurricane-related closures and the managers' subsequent decision not to reopen the course as more construction disrupted the grounds. The two sides are hoping to reach an understanding at today's workshop. For background, see the story: "Flagler Beach's Golf Course Closed Again, Its Fate Uncertain, As Dispute With City Leads To Impasse."
The Flagler Beach City Commission meets at 5:30 p.m. at City Hall. Commissioners are expected to discuss and possibly approve an agreement with county government clarifying who is in charge of certain beach management initiatives. The agenda is available here.
Orlando lawyer John Morgan, a possible Democratic candidate for governor in 2018, is scheduled to speak to the Tiger Bay Club of Volusia County, 11:45 a.m., LPGA Clubhouse, 1000 Champions Dr., Daytona Beach.
The newly-formed Palm Coast Model Yacht Club meets at Palm Coast's Central Park pond in Town Center at 2 p.m. to race its sailing boats, which vary in length from 3 to 5 feet. The club meets every Thursday at 2 p,m. at the pond, welcomes new members–there are no dues–or spectators, who can have a go at piloting the sail boats as well. To join or for further inquiries, contact Otto Pope at 248/444-0115, or by email at opope32@yahoo.com.
Evenings at Whitney: The Ever Evolving Menace of Mosquitoes: Emerging Pathogens and New Technological Control Strategies. The guest speaker is Paul Linser, professor of anatomy and cell biology, neuroscience, microbiology and cell science, entomology, and biology at Whitney Laboratory for Marine Bioscience. Lectures and parking are free and registration or reservations are not necessary. The event is at 7 p.m. at Center for Marine Studies, Lohman Auditorium, 9505 Ocean Shore Blvd., St. Augustine, Florida. For further details, call (904) 461-4000.
Stetson University Host a Prospects for Democracy in Cuba Forum, 6 p.m. in the Marshall & Vera Lea Rinker Welcome Center, 529 N. Woodland Blvd., DeLand, Florida, 32723. The event is free and open to the public. Expert panelists will include Richard Feinberg, Ph.D., professor of International Political Economy in the School of Global Policy & Strategy at the University of California, San Diego; Angel de Fana, a former Cuban political prisoner; and a special guest from Cuba to be announced at a later date. Relations between the U.S. and Cuba have changed dramatically in recent years. Former President Obama re-established ties with Cuba, easing restrictions on travel and trade, but the Trump administration has suggested a tightening of restrictions and this week the United States voted against a U.N. resolution condemning America's economic embargo against Cuba. While the future of relations remains uncertain, Stetson University is preparing to host their second Cuba Forum featuring an engaging debate on the "Prospects for Democracy in Cuba."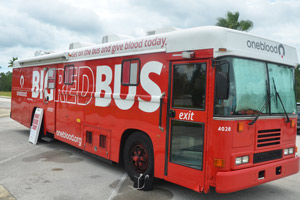 Blood Donations: The Big Red Bus will be at the following locations this week:
Friday, Nov. 10: Chick fil A, 1000 Palm Coast Parkway NW, 11 a.m. to 4 p.m.
Saturday, Nov. 11: Winn Dixie, 1260 Palm Coast Parkway, 11 a.m. to 5 p.m.
Sunday, Nov. 12: Winn Dixie at Flagler Plaza on State Road 100, 11 a.m. to 5 p.m.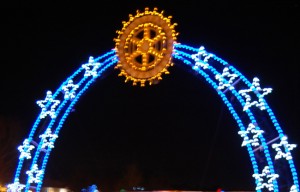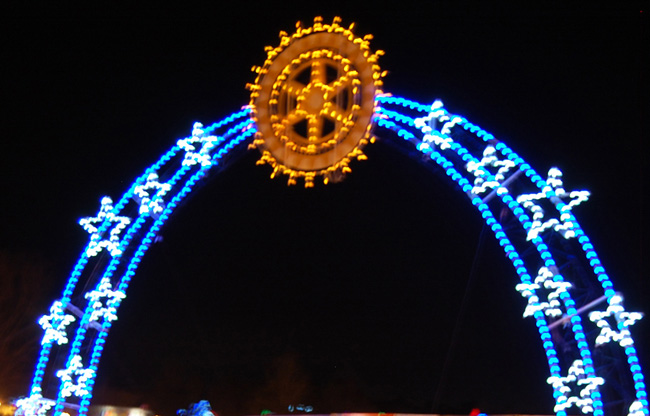 Rotary Requests Volunteer Bands For Fantasy Lights: The Fantasy Lights event at Palm Coast's Central Park put on by the Rotary Club of Flagler County is looking for bands to entertain in the evening. Fantasy Lights runs the entire month of December and is a popular event with families who come to see the lights display, snow and Santa. Church bands and choirs, school groups and individuals and others are invited to sign up and sing seasonal music for the holidays. Sound equipment is available but groups can also bring their own sound equipment. To sign up, contact music coordinator Carl Laundrie at claundrie@yahoo.com or a member of the Rotary Club of Flagler County with your contact information.

In Florida and in State Government:
Note: Some proceedings below can be followed live on the Florida Channel. Most legislative proceedings can be followed through the Senate or House websites.

HURRICANE PANEL EYES HEALTH FACILITIES: The House Select Committee on Hurricane Response and Preparedness will receive presentations about health-care facilities and health professionals. (Thursday, 10:30 a.m., 404 House Office Building, the Capitol.)
CITY AUDITS REQUESTED: The Joint Legislative Auditing Committee will consider a request by Rep. Randy Fine, R-Palm Bay, for an audit of the city of Palm Bay and a request by Sen. Doug Broxson, R-Gulf Breeze, for an audit of the city of Gulf Breeze. (Thursday, 3:45 p.m., 301 Senate Office Building, the Capitol.)
BOARD OF GOVERNORS MEETS: The state university system's Board of Governors will meet after holding a series of committee meetings. Issues will include a request from Florida A&M University for a waiver from a requirement to undertake a search process for a new president. If the request is granted, it could help clear the way for interim President Larry Robinson to be appointed to the job on a permanent basis. (Thursday, committees start meeting at 8:30 a.m., with full board scheduled at 3 p.m. or upon completion of the committee meetings, University of Central Florida, Orlando.)
SUPREME COURT RELEASES OPINIONS: The Florida Supreme Court is expected to release weekly opinions. (Thursday, 11 a.m.)
—-Compiled by the News Service of Florida and FlaglerLive

To • include your event in this section, please fill out this form.
♦
March 25
:

The Flagler County Stamp and Coin Club meets at 4:30 p.m. at the VFW Post 8696 47 N. Old Kings Road. From 4:30 - 6 p.m. the time is used for buying, selling and trading stamps and coins. The club meeting starts at 6 p.m. and ends at 7:30. There is a live auction of stamps and coins at the end of the meeting. The club is open for members, the general public, and all who are interested in stamp and coin collecting and investing. Free stamps and coin evaluations at all our meetings. The club is the only non-profit Stamp and Coin Club in Flagler County. For more information please visit
the club's web site
.
♦
March 25
: The "L" Word Identity Group, 6 p.m. at UNF-Jacksonville's John A. Delaney Student Union, Building 58E Room 1111. The L Word is a peer-led discussion group that allows female/feminine and lesbian spectrum identified individuals to meet and discuss a wide range of topics on coming out, relationships, labels, family dynamics, etc. The discussion group is open to all individuals falling on the female/feminine spectrum, including but not limited to: nonbinary, gender nonconforming and trans, bisexual women, queer folks, and questioning.
♦
March 26
: The Gargiulo Art Foundation and Palm Coast government unveil the inaugural sculpture of what will be a sculpture garden in Palm Coast's Central Park in Town Center, near City Hall, at 9 a.m.
See details here
.
♦
March 26
:
FlaglerCares
, the county-wide initiative to expand the safety net for citizens in need, meets at 1 p.m. in training room 3 on the third floor of the Government Services Building, Bunnell.
♦
March 26
: Great Organists at Stetson series, Boyd Jones, Stetson University Price Professor of Organ and University Organist. 7:30 p.m. Lee Chapel in Elizabeth Hall, 421 N. Woodland Blvd., DeLand. All concerts are free and open to the public. Call 386/822-8950.
♦
March 26
: The Daytona State College Foundation's Wisdom in Senior Education (WISE) program: Advanced Technology College (ATC), 1770 Technology Blvd, Daytona Beach, Multipurpose Room (Rm. 109), All About the Embry-Riddle Research Park. Dr. Stephanie Miller is executive director of Technology Transfer and Research Park Initiatives at Embry-Riddle Aeronautical University. The research park is home to the John Mica Engineering and Aerospace Innovation Complex, (the MicaPlex), the Wind Tunnel Laboratory and coming in 2019, the Applied Aviation and Engineering Research Hanger. The MicaPlex houses Embry-Riddle's Tech Business Incubator, tenant flex space, collaborative workspaces, cutting-edge laboratories and business support services, co-located to ensure that technology-focused startups will have every advantage for success. The Foundation created the WISE program to provide continuing education and cultural enrichment activities to senior members of the community. WISE is open to anyone age 50 or older, for $30 for an individual or $50 per couple per year. Find a complete list of spring presenters at DaytonaState.edu/wise. For more information, contact Suzette Cameron (386) 506-4506, or Suzette.Cameron@DaytonaState.edu.
♦
March 26
: NuMIX Ensemble Concert, Dr. Erin Bodnar and Dr. Andrea Venet, directors. 7:30 p.m., UNF's Fine Arts Center, Building 45, Room 1200. Free admission.
♦
March 26
: Coffee and Conversation: Talking Religion with Civility. Join the Interfaith Center to discuss the challenges of talking religion with each other, and learn skills to navigate conflict and disagreement. Coffee and tea served. At UNF's Founders Hall, Building 2, Room 1400. Contact Matt Hartley m.hartley@unf.edu (904) 620-5715.
♦
March 26
: Trans Talks, 4 p.m. at
UNF's LGBT Resource Center
Building, 1 UNF Drive, 58 East, Room 1111. Trans Talks is a peer led discussion group that allows transgender, nonbinary, and gender nonconforming individuals to meet and discuss a wide range of topics associated with being transgender. This group is open to all individuals under the Transgender Spectrum including but not limited to: Transgender, Genderqueer, Genderfluid, and Agender. Please note that Trans Talks is a peer discussion group and that there is no mental health counselor or other accredited professional available at these events.
♦
March 27
: A final hearing is scheduled before a judge of workers compensation claims in the more than two dozen cases of Flagler County Sheriff's employees' claims related to what they believe to be the sick building, or Sheriff's Operations Center, evacuated last June. The 10 a.m. hearing is before Judge Wilbur Anderson at the Daytona Beach Office of the Judges of Compensations Claims, 444 Seabreeze Boulevard, Suite 450, Daytona Beach.
♦
March 27
: The Flagler Humane Society hosts a happy hour fundraiser at Uncaged on Oceanshore, 3468 Oceanshore Blvd, Flagler Beach, 5:30 to 7:30 p.m. Tickets are $10,
available here
.
♦
March 27
: A meeting of the Compassionate Friends is scheduled at the Vitas Office at 4 North Old Kings Road (across from Kentucky Fried Chicken) in Palm Coast. The meeting begins at 5:30 p.m. The Compassionate Friends, a nonprofit self-help bereavement support organization for families that have experienced the death of a child. The meeting is open to all parents, grandparents, and siblings over age 18 who has suffered the loss of a child of any age. For more information, call John Brady at 610-428-3139. To learn more about The Compassionate Friends, visit their national website at www.compassionatefriends.org.
♦
March 27
: The Cummer Family Foundation Chamber Music Series presents Hagihara Violin & Piano Duo, 7:30 p.m. at UNF's Fine Arts Center, Building 45, Room 1200. ♦
March 28
: Bunnell City Manager Alvin Jackson is the keynote speaker at the 34th Drug Court graduation ceremony at 10 a.m. in Courtroom 401 at the Flagler County Courthouse, before Circuit Judge Terence Perkins.
♦
March 29
: Rockin' Dolphin Spring Concert Series. Come out and enjoy live music at Marineland There will be live bands playing from noon to 3 p.m. Local food trucks will be onsite with great food for purchase.
♦
March 29-31
: "Man of La Mancha," at the Daytona Playhouse, a musical directed by Rip Pellaton and Musical Director Melissa Cargile. The classic tale by Miguel de Cervantes about Don Quixote and the ever faithful servant Sancho as they dream the impossible dream, tilt at windmills and champion the beautiful harlot Aldonza. Friday and Saturday at 7:30 p.m., Sunday at 2 p.m. Tickets are $14 to $23.
Book here
. Daytona Playhouse, 100 Jessamine Blvd., Daytona Beach. (386) 255-2431.
♦
March 31
:

Daytona Solisti's Concert Series features "Mozartiana," an all-Mozart program with Michael Rickman, piano, Sue Cryan, violin, and Joe Corporon, cello. On the program: Mozart's
Piano Sonata Nr. 9 in D Major K 311
, Church Sonatas K 245 and K328, and the
Piano Trio in G Major, K 496
. 3:30 p.m. At First Presbyterian Church, 620 South Grandview Avenue, Daytona Beach. A $15 contribution is requested.
♦
March 31
: Lawson Ensemble Concert featuring music by Bach and Dohnanyi, Dr. Nick Curry, cello; Clinton Dewing, violin and viola; Aurica Duca, violin with guest Ellen Olson, viola. free admission, 3 p.m. at UNF's Fine Arts Center, Building 45, Room 1200.
For events beyond this date, see the fuller Coming Days here.
To • include your event in this section, please email the details, including date, time, a brief description of the event, contact information, and, if you wish, an image, please use this form.




Palm Coast Construction and Development Progress Reports
Updates of ongoing permitting, construction and development projects in Palm Coast usually run here, along with a link to the city's Week in Review. But the Week in Review, under the guise of being modernized, has become flashier and power-point like while becoming less substantive and dumbed down. We may or may not link to it in future. Here's a summary of the latest developments as of Oct. 6
<![if !IE]><![endif]>

Road and Interstate Construction:

A Crazy Encore by Yuja Wang at Carnegie Hall
Previous Codas: