Weekend Briefing: Bobby Gore Sentencing, Home Show, Songs For a New World, Smokey Joe
FlaglerLive | January 19, 2018
Weekend: Cool and sunny, in the 50s Friday, the 60s Saturday and Sunday, nights in the 40s. Details here.
Today's document from the National Archives and the Astronomy Picture of the Day.
Today's tides: at the beaches, at the Intracoastal Waterway.
Drought Index5
The OED's Word of the Day: momist, n..
The Live Community Calendar
Today's jail bookings.
Today's Briefing: Quick Links


"… when she went out it seemed to her that she too had migrated, that everyone migrates, even if we stay in the same houses our whole lives, because we can't help it. ¶ We are all migrants through time."
–Mohsin Hamid, from "Exit West" (2017).
Previously:

Note: all government meetings noticed below are free and open to the public unless otherwise indicated. Many can be heard or seen live through each agency's website.
The Sheriff's daily incident reports and jail bookings are posted here.

Free For All Fridays on WNZF: Host David Ayres will welcome Rep. Paul Renner, who will discuss the legislative session, and former Sheriff Jim Manfre, who will talk about medical marijuana, starting with a commentary by FlaglerLive Editor Pierre Tristam on immigration, shortly after 9 a.m.
In Court: a status hearing is scheduled at 10 a.m. in the case of Erin Vickers, the 23-year-old Palm Coast woman found guilty by a jury of raping her 1-year-old daughter last September. Her lawyer, Garry Wood, has indicated he intends to appeal. Vickers also faces additional crimes. She faced 49 counts in all. She was tried on just two of the 49. The hearing may determine whether additional trials will be scheduled. The hearing is scheduled before Circuit Judge Dennis Craig in Courtroom 401 at the Flagler County courthouse.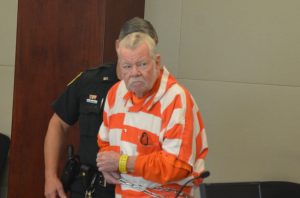 In Court: Sentencing: Bobby Earl Gore, who pleaded guilty on Oct. 10 to murdering his son at their Flagler Beach home on April 30, 2017, is scheduled to be sentenced by Circuit Judge Dennis Craig at the Flagler County courthouse, Courtroom 401, at 1:30 p.m. Gore, 74, in a plea deal, pleaded no contest to manslaughter, a first degree felony, and faces eight to 15 years in prison. He was originally scheduled to be sentenced in December. His attorney, Ray Warren, filed for a continuance to January in light of potentially mitigating factors that will be argued at Gore's hearing.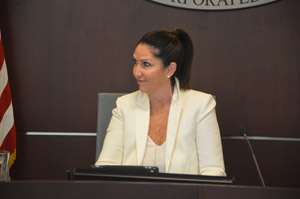 Friday: Lunch N' Lecture Series: Share information with Mayor Milissa Holland regarding the advantages to our community if you make your shopping purchases at our local stores. Also learn more about the important event and projects happening now in Palm Coast. This discussion includes free lunch for those who have registered 48 hours in advance. 11 a.m. at Palm Coast City Hall's Community Wing.
Friday: The Flagler County Chamber of Commerce hosts its Annual Installation Gala, when new directors are seated and a new chairman of the board is named. 6 to 10 p.m. at the Hammock Beach Resort. Public registration has closed.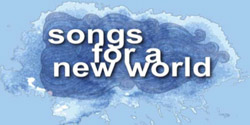 Friday, Saturday, Sunday: "Songs For a New World," at City Repertory Theatre: "I don't want to philosophize. I just want to tell a story." That line from Songs for a New World, which opens January 12 at City Repertory Theatre, describes it perfectly. In fact, it tells a whole collection of stories. It's not a book musical – there is no over-arching plot and no consistent characters throughout the evening – and yet it has a very strong sense of unity about it because every song in the show is essentially about the same thing: those moments in life when everything seems perfect and then suddenly disaster strikes, in the form of the loss of a job, an unexpected pregnancy, the death of a loved one, the end of a marriage, imprisonment, even suicide. But it's even more about the way we regroup and figure out how to survive in a new set of circumstances – a new world – even against seemingly overwhelming odds. The City Repertory Theater production runs for five more performances – Jan. 19, 20, 21, 27 & 28. Friday and Saturday performances begin at 7:30 pm. Sunday performances begin at 2 pm. Tickets are $25 for adults and $15 for students and are available online at www.crtpalmcoast.com/tickets or by phone at 386-585-9415. See FlaglerLive's preview here.
Friday, Saturday, Sunday: "Smokey Joe's Cafe" at the Flagler Playhouse: The show highlights the best rock 'n roll tunes of the legendary songwriting duo of Jerry Leiber and Mike Stoller. This musical revue showcases such numbers as Yackety Yak, Charlie Brown, Jailhouse Rock, Hound Dog, Love Potion #9, Stand By Me and many more. So bring a date and come to the greatest singalong that Flagler Playhouse has ever seen, featuring nearly 40 of the best songs ever recorded. Adult and Senior: $25.00, Student: $20.00 (age 21 and younger with a student ID). Friday and Saturday at 7:30 p.m., Sunday at 2 p.m. Flagler Playhouse, 301 E. Moody Blvd., Bunnell. Book tickets here.
Friday: The Gainesville Orchestra in performance at 7:30 p.m. at Flagler College – Lewis Auditorium, 14 Granada Street, St. Augustine. Enjoy a night filled with classic music and pieces such as "Beloved Classic Melodies for a Winter's Night" and Tchaikovsky's 5th Symphony.For more information, call (904) 797-2800 or visit http://www.emmaconcerts.com/
Friday, Saturday: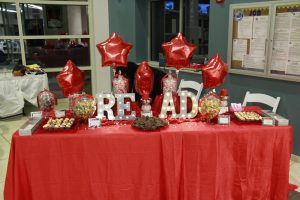 The Seventh Annual FRESH Book Festival in Daytona Beach kicks off with a free Community Film Festival presentation of the documentary, "Lies Uncovered: The Truth About The Dozier School For Boys," at 7 p.m. at the Bethune Cookman Performing Arts Center, Daytona Beach. FRESH stands for Fiction Romance Erotica Spiritual Health. See more details about the full weekend here.
Saturday: Birdwatching Field Trip with Flagler Audubon Society: Merritt Island National Wildlife Refuge, 9 a.m. to 2 p.m. Meet at the visitor center at 9:00 a.m. Bird by car along world-renowned Black Point Wildlife Drive. Lunch at Dixie Crossroads (pay on your own) and finish with a visit to the Enchanted Forest Sanctuary for those who want to extend the day. $10/vehicle entry fee for Black Point Wildlife Drive (or $25 annual pass available at visitor center). Field trips are geared for both beginners and intermediate birders. Open to the public. Visitors welcome. Contact : Mary Giraulo, Email flagleraudubon@gmail.com.
Saturday, Sunday: The Annual Flagler County Lifestyle Show, assembling innumerable vendors, social service agencies, non-profits, arts, crafts and the like will be all over the campus of Flagler Palm Coast High School from 9 to 4 Saturday and from 10 to 4 Sunday. Free parking, free admission, free entertainment. Food and kids zone also available. The show is a fundraiser for FTI, Flagler County's adult education program, under the aegis of the Flagler County School Board.
Sunday: Women's Day of Action marches are scheduled across Florida, including in Jacksonville, Orlando, Miami and St. Petersburg, in support of Puerto Rico and Caribbean islands affected by Hurricane Irma, and, according to organizers, "to bring awareness and support to some of our most marginalized communities. We'll be raising funds for our nearby sister islands that were affected this hurricane season; Puerto Rico, the U.S. Virgin Islands, and the Florida Keys, as well as focus on expanding voter access and registration, a crucial step towards meaningful change." Donate here.
Sunday: Marineland Marina Ribbon Cutting: A celebration of the new expansion at the Town of Marineland Marina. New floating docks and facilities will provide a great atmosphere for marina festivities and enjoyment for the surrounding communities. Live music will be provided by "The Hombres" and the Salt Air Farmer's Market will be in full swing with extended hours for the event. Enjoy local art, wood-fired pizzas, raffle/giveaways, and much, much more. From 1 to 5 p.m., Marineland Marina, 101 Tolstoy Lane.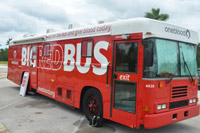 Blood Donations: The Big Red Bus will be at the following locations this week:
Saturday: Cupcake Cafe, 604 East Moody Boulevard, #8, 11 a.m. to 4 p.m.
Sunday: Flagler Home and Lifestyle Show, 10 a.m. to 4 p.m.


Flagler Playhouse Auditions for "South Pacific" to be held on Sunday, January 28 and Monday, January 29, at 6 p.m. at the playhouse. Performances are April 13 through April 29. Audition Requirements: Ages 16 and up, except where specifically noted below. All Roles are open. All ethnicities are urged to audition. Requirements:
Prepare a song from musical theatre – 24-32 bars is OK. Preferably sung to accompaniment on a CD or iPhone. Everyone should come dressed to move; there will be a dance audition. Leads and featured players will be asked to read from the script.
CAST OF CHARACTERS:
Ensign Nellie Forbush – Mezzo (a-d) – a feisty but somewhat naive nurse from Arkansas. A bit of a tomboy with an optimistic outlook.
Emile de Becque – Baritone (a-e') – a mature, sophisticated, wealthy French planter.
Lt. Joseph Cable, USMC – Tenor (d-g) – a handsome and intelligent Lieutenant with a bright future.
Luther Billis – Baritone (G-g) – a lovable character who provides much needed comic relief! Lacks respect for authority.
Bloody Mary – any ethnicity actress is needed to play this role – Mezzo – (g-f) – a shrewd merchant native of the island.
Liat – Bloody Mary's beautiful daughter – any ethnicity actress required (age 15-19). Spoken role. She steals the heart of Joe Cable.
Ngana – mezzo – de Becque's young daughter – age 8-14 – Mixed ethnicity
Jerome – mezzo – de Becque's young son – age 8-14. Mixed ethnicity
Henri – deBeque's servant – Asian Pacific Islander (male or female) – spoken.
Capt. George Brackett, USN – Commanding Officer.
Cmdr. William Harbison, USN – Brackett's right hand.
South Pacific requires a strong and vibrant ensemble of singers, dancers and actors. There are many supporting roles which will be cast from the ensemble.
Nurses – female teens and adults.
Sailors – male teens and adults.
"Stewpot" George Watts – baritone – Carpenter's Mate, second class.
"Professor" – A sailor and Luther's co-hort.
Lt. Buzz Adams, a pilot.
Bob McCaffrey, radio operator.
Ensign Dinah Murphy, a nurse and Nellie's best friend.
Ensign Janet MacGregor, a nurse.
Officers
For further information, please email us at info@flaglerplayhouse.com, or call 386-313-5876. We'd love to hear from you! Yes, you can do this!
Attention Local Businesses: Participate at Cheer at the Pier: The Flagler Beach Museum's annual celebration will take place on Saturday, April 14th from 2 to 5 p.m. on the Flagler Beach Pier. Attendees will enjoy "Sips and Samples" provided by local restaurants. Live entertainment (to be announced) will perform throughout the afternoon. Tickets will be available soon, please check the museum's website for updates. Participating restaurants and business partners have the potential to reach over 500 potential clients. For information about participating, sponsoring, or attending, call Denise Collins, event coordinator, at (386) 283-0530 or Teri Pruden, Director at (386) 439-6262 or email: museumdenise@outlook.com


In Florida and in State Government:
Note: Some proceedings below can be followed live on the Florida Channel. Most legislative proceedings can be followed through the Senate or House websites.

UNEMPLOYMENT NUMBERS RELEASED: The Florida Department of Economic Opportunity is slated to release December unemployment numbers. (Friday, 10 a.m.)
ETHICS COMMISSION MEETS: The Florida Commission on Ethics will meet. (Friday, 8:30 a.m., 1st District Court of Appeal, 2000 Drayton Dr., Tallahassee.)
PREFERRED DRUG LIST CONSIDERED: The Medicaid Pharmaceutical & Therapeutics Committee will consider recommendations for drugs to be included on the Medicaid preferred drug list. (Friday, 8:30 a.m., Holiday Inn Tampa Westshore/Airport, 700 North Westshore Blvd., Tampa.)
MEDICAID EXPENDITURES EYED: The Social Services Estimating Conference will analyze Medicaid expenditures and long-term expenditures. (Friday, 9 a.m., 117 Knott Building, the Capitol.)
—-Compiled by the News Service of Florida and FlaglerLive


To • include your event in this section, please fill out this form.
♦
June 20
:

The Inspired Mic
, Palm Coast's most daring and unpredictable open mic event, is scheduled for its monthly edition at its new venue at the Hidden Treasures Restaurant, 820 Moody Ln, Flagler Beach. Each month some of the most creative, innovative performances a person could ever hope to experience take place at The Inspired Mic. 14 presenters each month pull out slices of talent and genius to entertain the audience. Each presenter gets 7 minutes to present on a very eclectic blend of their genius. Hidden Treasures Restaurant, 820 Moody Ln, Flagler Beach (under the bridge). Doors open at 6 p.m. and presenters begin at 6:30 p.m. Tickets are $12.50 advance, available at theinspiredmicus.com, or $15 at the door. The ticket includes one drink and entry into a drawing with a prize of $25 cash or a $50 gift certificate to The Hidden Treasures.
♦
June 21
: Urban Surf 4 Kids Surf Camp, South 6th Street on the beach, Flagler Beach, starting at 9 a.m.
♦
June 21
: Senior Summer Celebration Cookout (Senior Special Event), 11 a.m.-12:30 p.m. at Palm Coast Community Center, 305 Palm Coast Pkwy. NE. Celebrate the first day of summer with a cookout at the Community Center. Hot dogs, hamburgers and fixings will be provided. Participants are encouraged to bring a side dish. Sign up at the front desk with the dish you are bringing. $5/person with pre-registration required at www.parksandrec.fun/seniors. More info: 386-986-2323.
♦
June 21
: Dive-in Movies, 8 p.m. at Palm Coast Aquatics Center, 339 Parkview Drive. Just bring your swimsuit and enjoy the show! Dive-in movie nights at the Palm Coast Aquatics Center provides a unique outdoor movie viewing experience for the entire family. Be sure to grab your favorite snack, sit back and enjoy the show! Food and snacks will be available for purchase. This month features "Hotel Transylvania 3" (PG). $1/seniors & youth and $2/adults. More info: 386-986-4741 and www.palmcoastgov.com/movies.
♦
June 22
: New works by JJ Graham fill the gallery walls for the gallery's monthly event. Celebrate with us during JJ's birthday month. A gourmet taco bar and drinks are included with the purchase of admission. Our live musical guest is Jake Cox. 6 p.m., 802 E. Moody Blvd., Bunnell. Admission: $15. Parking: Overflow parking is across the street at the sheriff's operations office.
♦
June 22
: Watson Realty Corp. hosts its annual summer kick-off and family fun day from 11 a.m. to 3 p.m. at 1410 Palm Coast Parkway, with firefighters, sheriff's deputies offering safety tips, games, food and music.
♦
June 23
: Bow Wow Bingo to benefit the Flagler Humane Society, $25 cost includes a fish fry, 2 to 5:30 p.m. at the Elks Lodge, 53 Old Kings Road, Palm Coast.
♦
June 24-27
: Golf Summer Camp – Monday-Thursday, 9 a.m-1 p.m. at Palm Harbor Golf Club, 20 Palm Harbor Drive, Palm Coast. Learn the game of golf during these fun-filled days of short game, full swing, putting, golf etiquette, sportsmanship, and friendly competition. Open to all skill levels. Lunch, snacks, & drinks included. For ages 6-16 years. $150/week. Deadline to register is June 17. Registration required at www.parksandrec.fun/camps. More info: 386-986-2323.
♦
June 24-27
: Tennis Summer Camp (Session 2) – Monday-Friday, 9 a.m-4pm. at Belle Terre Park, 339 Parkview Drive, Palm Coast. Tennis and so much more! Please come with athletic clothes and shoes, swimsuit (for the pool), water bottle, sunscreen, lunch, snacks and drinks. For ages 6-13 years. $175/week. Registration required at www.parksandrec.fun/camps. More info: 386-986-2323.
♦
June 24
: Nar-Anon offers hope and help for families and friends of addicts. Every Monday, 6 p.m., St. Mark by the Sea Lutheran Church, 303 Palm Coast Pkwy NE, Palm Coast, Fellowship Hall Entrance. See the website, www.nar-anon.org, or call (800) 477-6291.
♦
June 24
:

The Flagler County Stamp and Coin Club meets at 4:30 p.m. at the VFW Post 8696 47 N. Old Kings Road. From 4:30 - 6 p.m. the time is used for buying, selling and trading stamps and coins. The club meeting starts at 6 p.m. and ends at 7:30. There is a live auction of stamps and coins at the end of the meeting. The club is open for members, the general public, and all who are interested in stamp and coin collecting and investing. Free stamps and coin evaluations at all our meetings. The club is the only non-profit Stamp and Coin Club in Flagler County. For more information please visit
the club's web site
.
♦
June 25
: The Flagler County Opioid Task Force meets at 6 p.m. at the Flagler County Public Library, 2500 Palm Coast Parkway. The task force will meet the fourth Tuesday of every month at the library through November.
♦
June 26
: A meeting of Facing Grief Together, formerly known as Compassionate Friends, is scheduled at the Vitas Office at 4 North Old Kings Road (across from Kentucky Fried Chicken) in Palm Coast. The meeting begins at 5:30 p.m. Facing Grief Together, a nonprofit self-help bereavement support organization for families that have experienced the death of a child. The meeting is open to all parents, grandparents, and siblings over age 18 who has suffered the loss of a child of any age. For more information, call John Brady at 610-428-3139. To learn more about Facing Grief Together, visit their national website at www.compassionatefriends.org.
♦
June 29
: First Aid and CPR/AED 9 a.m.-4 p.m. at Fire Station 25, 1250 Belle Terre Pkwy., Palm Coast. This class is a seven-hour course (one hour for lunch) designed to meet OSHA regulations and teach administering CPR to children and adults, using an Automated External Defibrillator (AED), using a mask or barrier device, assisting with bleeding, broken bones. $50/person with registration required by 9 a.m. June 27. Register at www.parksandrec.fun/adults. More info: 386-986-2300 and cprcertification@palmcoastgov.com.
♦
June 29-20
: Jr. Lifeguard Camp, 8 a.m-12p.m. at Palm Coast Aquatics Center, 339 Parkview Drive. The Junior Lifeguard Camp offers step-by-step lifeguarding skill development. Learn water safety, lifeguard rescues, and First Aid CPR/AED in a weekend camp. Class attendees will receive a CPR mask, Red Cross whistle and T-shirt. For ages 11-15 years. $70/session. Registration required at www.parksandrec.fun/camps. More info: 386-986-2323.
♦
July 1
: Nar-Anon offers hope and help for families and friends of addicts. Every Monday, 6 p.m., St. Mark by the Sea Lutheran Church, 303 Palm Coast Pkwy NE, Palm Coast, Fellowship Hall Entrance. See the website, www.nar-anon.org, or call (800) 477-6291.
♦
July 3
: Fireworks in the Park: Kick off your Independence Day celebration one day early July 3. Pack your picnic basket and bring your blanket and chairs to watch the free colorful display at Central Park at Town Center, 975 Central Ave, beginning at 9 p.m. Entertainment and food vendors will begin at 6 p.m. A patriotic ceremony starts at 7 p.m.
♦
July 5
: First Friday Garden and Butterfly Walk at Washington Oaks Gardens State Park, 6400 North Oceanshore Blvd., 10 a.m. Join a ranger at 10am for a walk through our historical gardens. Learn about the history of our park while exploring the beauty of the formal gardens, with an emphasis on butterflies. The walk is approximately 1 hour. Please bring water and wear comfortable walking shoes. Meet in the garden parking lot. Garden walk included with park entry. No registration required.
♦
July 5-7
: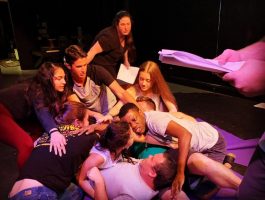 "A Midsummer Night's Madness," a summer workshop production at Palm Coast's City Repertory Theatre. Tickets are $15, Friday and Saturday at 7 p.m., Sunday at 3 p.m.
Book here
.
For events beyond this date, see the fuller Coming Days here.
To • include your event in this section, please email the details, including date, time, a brief description of the event, contact information, and, if you wish, an image, please use this form.








Palm Coast Construction and Development Progress Reports
Here's a summary of the latest city developments as of Jan. 5, 2018, with a link to the full week in review here.
<![if !IE]><![endif]>


Road and Interstate Construction:


Carl Philipp Emanuel Bach – Oboe Concerto in B flat major, Wq 164
Previous Codas: