Thursday Briefing: Beach Clean-Up Day, Roundabout Public Hearing, Spelling Bee, Beginnings
FlaglerLive | January 18, 2018
Today:Cooler, sunny. Highs around 50. North winds 5 to 10 mph. Lowest wind chill readings 18 to 23 in the morning. Tonight: Clear. Lows in the mid 30s. Northwest winds 5 mph. Details here.
Today's document from the National Archives and the Astronomy Picture of the Day.
Today's tides: at the beaches, at the Intracoastal Waterway.
Drought Index5
The OED's Word of the Day: momist, n..
The Live Community Calendar
Today's jail bookings.
Today's Briefing: Quick Links

"All these varieties of speech are beautiful, just as the varieties of butterflies are beautiful. No matter what your first language, you should treasure it all your life. If it happens not to be standard English, and if it shows itself when you write standard English, the result is usually delightful, like a very pretty girl with one eye that is green and one that is blue."
–Kurt Vonnegut, from "Palm Sunday" (1981).
Previously:

Note: all government meetings noticed below are free and open to the public unless otherwise indicated. Many can be heard or seen live through each agency's website.
The Sheriff's daily incident reports and jail bookings are posted here.
In Court: Drug Court is held before Circuit Judge Dennis Craig in Courtroom 401 at the Flagler County courthouse, 10 a.m. A pre-trial is scheduled in the case of Georgia A. Rose, the 38-year-old Palm Coast woman accused of cruelty to animals after allegedly not providing timely medical treatment to her dog Asher before the dog's death.
Beach Cleanup: The Flagler Beach All-Stars along with Habitat for Humanity host a Beach Cleanup. If you'd like to help, please be at the Flagler Beach Pier at 8 a.m. Bundle up, it's going to be chilly.
Roundabout Public Hearing: The Florida Department of Transportation hosts a public hearing about the proposed design of a roundabout at the intersection of U.S. 1 and Old Dixie Highway at the Community Baptist Church, 956 S. Old Dixie Highway in Bunnell. The hearing will begin as an open house at 5:30 p.m., with a formal presentation at 6 p.m., followed by a comment period. The goal of the project is to improve safety and mobility at the intersection. No additional right of way will be required. The hearing will provide an opportunity for the public to learn about the design concept, speak with project team representatives and provide input.
The annual Flagler School District Spelling Bee is actually scheduled for 6:30 p.m. at Wadsworth Elementary's cafeteria, featuring the top two winners from each of the district's elementary and middle schools (but not its charter schools). A trip to the Regional Spelling Bee in Jacksonville is on the line. The 74th Annual First Coast Regional Spelling Bee will be held on March 9, 2018 at the Florida Theater Jacksonville and will be broadcast live.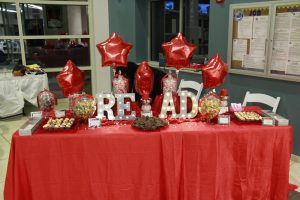 The Seventh Annual FRESH Book Festival in Daytona Beach kicks off with a free Community Film Festival presentation of the documentary, "Lies Uncovered: The Truth About The Dozier School For Boys," at 7 p.m. at the Bethune Cookman Performing Arts Center, Daytona Beach. FRESH stands for Fiction Romance Erotica Spiritual Health. See more details about the full weekend here.
"Beginnings," at the Flagler Auditorium is a tightly woven structure of intellectual musical talent rarely seen in today's music world, either in the original or tribute arenas. They are individually talented musicians who together comprise an ever evolving universe of musicality that encompasses multi-instrumentalists and multiple lead vocalists. Quite simply, they are a band like no other. This depth of talent is focused on the band Chicago, whose song book spans more that forty years and includes five number 1 albums and twenty top ten hits. Their performances bring to life the music of Chicago and exceptionally recreate every decade of the band's hits. Beginnings is a family friendly melodic adventure, pleasing to music lovers of all ages. 7:30 p.m., Adult $34.95, Youth $24.95.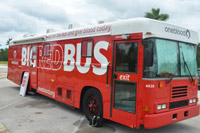 Blood Donations: The Big Red Bus will be at the following locations this week:
Saturday: Cupcake Cafe, 604 East Moody Boulevard, #8, 11 a.m. to 4 p.m.
Sunday: Flagler Home and Lifestyle Show, 10 a.m. to 4 p.m.

Flagler Playhouse Auditions for "South Pacific" to be held on Sunday, January 28 and Monday, January 29, at 6 p.m. at the playhouse. Performances are April 13 through April 29. Audition Requirements: Ages 16 and up, except where specifically noted below. All Roles are open. All ethnicities are urged to audition. Requirements:
Prepare a song from musical theatre – 24-32 bars is OK. Preferably sung to accompaniment on a CD or iPhone. Everyone should come dressed to move; there will be a dance audition. Leads and featured players will be asked to read from the script.
CAST OF CHARACTERS:
Ensign Nellie Forbush – Mezzo (a-d) – a feisty but somewhat naive nurse from Arkansas. A bit of a tomboy with an optimistic outlook.
Emile de Becque – Baritone (a-e') – a mature, sophisticated, wealthy French planter.
Lt. Joseph Cable, USMC – Tenor (d-g) – a handsome and intelligent Lieutenant with a bright future.
Luther Billis – Baritone (G-g) – a lovable character who provides much needed comic relief! Lacks respect for authority.
Bloody Mary – any ethnicity actress is needed to play this role – Mezzo – (g-f) – a shrewd merchant native of the island.
Liat – Bloody Mary's beautiful daughter – any ethnicity actress required (age 15-19). Spoken role. She steals the heart of Joe Cable.
Ngana – mezzo – de Becque's young daughter – age 8-14 – Mixed ethnicity
Jerome – mezzo – de Becque's young son – age 8-14. Mixed ethnicity
Henri – deBeque's servant – Asian Pacific Islander (male or female) – spoken.
Capt. George Brackett, USN – Commanding Officer.
Cmdr. William Harbison, USN – Brackett's right hand.
South Pacific requires a strong and vibrant ensemble of singers, dancers and actors. There are many supporting roles which will be cast from the ensemble.
Nurses – female teens and adults.
Sailors – male teens and adults.
"Stewpot" George Watts – baritone – Carpenter's Mate, second class.
"Professor" – A sailor and Luther's co-hort.
Lt. Buzz Adams, a pilot.
Bob McCaffrey, radio operator.
Ensign Dinah Murphy, a nurse and Nellie's best friend.
Ensign Janet MacGregor, a nurse.
Officers
For further information, please email us at info@flaglerplayhouse.com, or call 386-313-5876. We'd love to hear from you! Yes, you can do this!
Attention Local Businesses: Participate at Cheer at the Pier:
The Flagler Beach Museum's annual celebration will take place on Saturday, April 14th from 2 to 5 p.m. on the Flagler Beach Pier. Attendees will enjoy "Sips and Samples" provided by local restaurants. Live entertainment (to be announced) will perform throughout the afternoon. Tickets will be available soon, please check the
museum's website
for updates. Participating restaurants and business partners have the potential to reach over 500 potential clients. For information about participating, sponsoring, or attending, call Denise Collins, event coordinator, at (386) 283-0530 or Teri Pruden, Director at (386) 439-6262 or email:
museumdenise@outlook.com

In Florida and in State Government:
Note: Some proceedings below can be followed live on the Florida Channel. Most legislative proceedings can be followed through the Senate or House websites.

PSC NOMINATING COUNCIL EYES CANDIDATES: The Florida Public Service Nominating Council will meet to whittle a list of candidates for a spot on the state Public Service Commission. (8 a.m., 37 Senate Office Building, the Capitol.)
UCF TRUSTEES MEET: The University of Central Florida Board of Trustees is slated to meet after holding a series of committee meetings. (Thursday, committee meetings start at 8:15 a.m., with full board at 1 p.m., University of Central Florida, Fairwinds Alumni Center, Orlando.)
CABINET MEETS: Gov. Rick Scott and the Florida Cabinet are scheduled to meet. (Thursday, 9 a.m., Cabinet meeting room, the Capitol.)
SUPREME COURT RELEASES OPINIONS: The Florida Supreme Court is expected to release its weekly opinions. (Thursday, 11 a.m.)
—-Compiled by the News Service of Florida and FlaglerLive

To • include your event in this section, please fill out this form.
♦
Feb. 21
: The Flagler County Commission holds a special meeting to discuss what has turned into a controversial contract for a software upgrade for the administration's bookkeeping and other back-end operations involving various aspects of county government, including other constitutional officers. The county administration and the clerk of court had disagreements about the way the software would be implemented. The meeting is at 9 a.m. at the
Emergency Operations Center
, 1769 E. Moody Blvd, Bldg. 3 (behind the Government Services Building), Bunnell.
♦
Feb. 21
: The Flagler County Commission holds a special meeting to discuss the fate of the Sheriff's Operations Center, at 1 p.m. at the
Emergency Operations Center
, 1769 E. Moody Blvd, Bldg. 3 (behind the Government Services Building), Bunnell.
♦
Feb. 21
: Belle Terre Elementary hosts its third annual African-American Read-In from 9 to 11 a.m., with dozens of community members turning out to read works by African-American authors to every class in the school, as part of African-American History Month. Last year, 90 people did so. Volunteers are sought: anyone willing to participate should contact LaToya Lockhart at lockhartl@flaglerschools.com or Priscilla Campbell at Campbell@flaglerschools.com by Feb. 12. If you are unable to participate, consider making a monetary donation.
♦
Feb. 21
: The Flagler Tiger Bay Club hosts a free and open-to-the-public school safety panel at 7 p.m. featuring Flagler County Sheriff Rick Staly, Superintendent Jim Tager, Earl Johnson, Executive Director Leadership Development for Flagler County Schools, and Randy Stroud, Director, Domestic and Homeland Security for the Flagler County Sheriff's Office. Space is limited and advance registration is required on The Flagler Tiger Bay website at www.FlaglerTigerBayClub.com. The event will be held at the Palm Coast Community Center, 305 Palm Coast Pkwy. The panel discussion includes risk assessments, mitigation, preventative measures and deterrence, security, response, recovery, and community healing with regards to school safety. The panel will also cover how Flagler County is positioned, what plans and programs Flagler County has in place, what have been some of the results, and what local concerns are.
♦
Feb. 21
: The Wadsworth Elementary School Advisory Council and PTO meet at 6 p.m. in the school's media center.
♦
Feb. 21
:

The Inspired Mic
, Palm Coast's most daring and unpredictable open mic event, is scheduled for its monthly edition at its new venue at the Hidden Treasures Restaurant, 820 Moody Ln, Flagler Beach. Each month some of the most creative, innovative performances a person could ever hope to experience take place at The Inspired Mic. 14 presenters each month pull out slices of talent and genius to entertain the audience. Each presenter gets 7 minutes to present on a very eclectic blend of their genius. Hidden Treasures Restaurant, 820 Moody Ln, Flagler Beach (under the bridge). Doors open at 6 p.m. and presenters begin at 6:30 p.m. Tickets are $12.50 advance, available at theinspiredmicus.com, or $15 at the door. The ticket includes one drink and entry into a drawing with a prize of $25 cash or a $50 gift certificate to The Hidden Treasures.
♦
Feb. 21
: "Stayin' Alive" at the Flagler Auditorium, 7:30 p.m.
♦
Feb. 21
: Science Café at Stetson's Gillespie Museum: Calcite in Florida/Three Florida Geologists, 7-8:30 p.m. Join three of the state's renowned geologists to discuss Florida calcite and the geological processes, which have created our most common and most beautiful mineral. Tom Scott, Emeritus Geologist and Harley Means, the Assistant State Geologist, both of the Florida Geological Survey, will be joined by Sam Upchurch, Department of Geology, University of South Florida, to discuss their digs, finds and decades of research. All events at the Gillespie Museum are free and open to the public unless otherwise noted. Stetson University Gillespie Museum, 234 E. Michigan Ave., DeLand. Contact Director Karen Cole, 386-822-7330.
♦
Feb. 21-24
: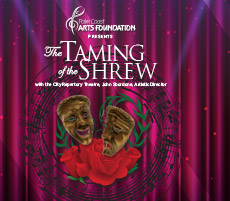 City Repertory Theater's Shakespeare in the Park production of "Taming of the Shrew," under the big top tent at the Palm Coast Arts Foundation, 1500 Central Avenue (Town Center). Last year's performances of Macbeth sold out, so get your tickets early: Opening night reception on Feb. 21 at 6 p.m., $60 for the general public, $50 for Palm Coast Arts Foundation members. Feb. 22 and 23, performances are at 7 p.m., $30 for the general public, $25 for foundation members, $10 for students. Feb. 24 performance at 2 p.m. Call 386/225-4394. Or buy tickets
online here
.
♦
Feb. 21-24
: On Stage: "[title of show]" with Music by Jeff Bowen and Book by Hunter Bell, at Stetson's Second Stage Theatre, 600 North Woodland Boulevard, DeLand. Call 386/822-7266. Jeff and Hunter, two self-confessed nobodies in New York, make a pact: They will write an original musical and submit it to a festival. The only catch? The deadline is in three weeks! No worries though. They'll just write a musical about writing a musical. Frequently hilarious, occasionally heartbreaking, and thoroughly inspiring, [title of show] is a love story celebrating individuality and creativity. All shows 8 pm except for Sunday at 3 p.m.
♦
Feb. 21-May 3
:

Florida Calcite: Rare Specimens of a Common Mineral, at Stetson's Gillespie Museum: This exhibit, from the personal collection of Tom Scott, Ph.D., Emeritus Geologist, Florida Geological Survey, provides a unique opportunity to view uncommon specimens of our state's unofficial mineral, calcite. Scott has collected from quarries, underwater caves and limestone seams during his four decades as a professional geologist. From cave pearls to crystal-filled fossils, these natural formations offer a rare perspective on the state's geologic history. All events at the Gillespie Museum are free and open to the public unless otherwise noted. Stetson University Gillespie Museum 234 E. Michigan Ave., DeLand. Contact Director Karen Cole, 386-822-7330.
♦
Feb. 22
: The Scenic A1A PRIDE Committee meets at 9 a.m. at the Hammock Community Center, 79 Mala Compra Rd. off A1A.
♦
Feb. 22
: The Daytona Beach Symphony Society presents the Academy of St Martin in the Fields, with Jeremy Denk, Conductor and Piano, at the Peabody Auditorium, 600 Auditorium Boulevard, Daytona Beach. Call 386/671-3462 or
book tickets here
. Prices $51 to $82. 7 p.m.
♦
Feb. 22
: Stetson University Symphonic Band, Douglas Phillips, conductor. The Stetson University Symphonic Band has established a committed tradition of performance excellence and shares the mission of Stetson University through transformative concert experiences presenting inspiring, engaging and exciting performances. Please join the Stetson Symphonic Band for a Friday evening of great musical variety. 7:30 p.m. Lee Chapel in Elizabeth Hall, 421 N. Woodland Blvd., DeLand. All concerts are free and open to the public. Call 386/822-8950. Admission: $10 adults, $5 youth and students and free for ages 12 and under. Tickets are available at the door or at www.stetson.edu/music-tickets.
♦
Feb. 22, 23, 24
: "A Bad Year For Tomatoes," at the Daytona Playhouse, 7:30 p.m. Friday and Saturday, 2 p.m. Sunday. The very funny misfortunes of a famous television actress who seeks to "get away from it all" in a small New England town without much luck given her noisy, omnipresent neighbors. A delightful light-hearted comedy. Directed by Larrie Tiffany. Daytona Playhouse, 100 Jessamine Blvd., Daytona Beach. Tickets are $20.
Book here
.
♦
Feb. 23
: Yoga on the Beach from 9 a.m. to 10:15 a.m. at Old SDalt Park, 200 16th Road in the Hammock. Call 904/514-3598. Every Saturday.
♦
Feb. 23
: Flagship/Career and Technical Education Showcase at the Buddy Taylor/Wadsworth Elementary cafeteria starting at 10 a.m.
♦
Feb. 23
: First Aid & CPR/AED 9 a.m.-4 p.m. at Palm Coast Fire Station 25, 1250 Belle Terre Pkwy. This class is a seven-hour course (one hour for lunch) designed to meet OSHA regulations and teach administering CPR to children and adults, using an Automated External Defibrillator (AED), using a mask or barrier device, assisting with bleeding, broken bones. $50/person with pre-registration required by 9 a.m. Feb. 21. Sign up at www.parksandrec.fun/adults. More info: cprcertification@palmcoastgov.com or 386-986-2300.
♦
Feb. 24
: AdventHealth Palm Coast Foundation's 10th Annual Moonlit Gala, a black-tie event to benefit AdventHealth Palm Coast's Freytag Children's Rehabilitation Center for pediatric rehabilitation, as well as diabetes education and other community programs. The day starts with golf at Grand Haven Golf Club, 500 Riverfront Dr., then the gala starting at 5 p.m. at Hammock Beach Resort, 200 Ocean Crest Dr., Palm Coast.
♦
Feb. 24
: Great Pianists at Stetson series: Ignat Solzhenitsyn, piano. Don't miss this special opportunity to hear this world-renowned artist perform live at Stetson! His program includes works by Scriabin, Scarlatti, Debussy and Mozart. Ignat Aleksandrovich Solzhenitsyn is a Russian-American conductor and pianist. He is the conductor laureate of the Chamber Orchestra of Philadelphia and the principal guest conductor of the Moscow Symphony Orchestra. http://ignatsolzhenitsyn.com 7:30 p.m. Lee Chapel in Elizabeth Hall, 421 N. Woodland Blvd., DeLand. All concerts are free and open to the public. Call 386/822-8950.
♦
Feb. 24
: "Southside Johnny and the Ashbury Jukes" at the Flagler Auditorium, 7:30 p.m.
♦
Feb. 25
: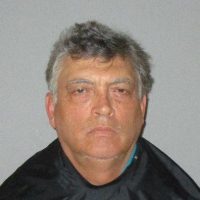 Florence Fruehan, the former Palm Coast physician who surrendered his license following a Department of Health investigation into alleged sexual improprieties with patients, is scheduled for arraignment before Circuit Judge Terence Perkins on two counts of felony battery on persons over 65, mirroring similar claims Fruehan faced during the health department investigation. Fruehan has waived his right to attend all pre-trial conferences. Arraignment is scheduled at 8:30 a.m. in Courtroom 401 at the Flagler County courthouse. See background stories
here
,
here
and
here
. (2018CF001067 and 2018CF001066)
♦
Feb. 25
:

The Flagler County Stamp and Coin Club meets at 4:30 p.m. at the VFW Post 8696 47 N. Old Kings Road. From 4:30 - 6 p.m. the time is used for buying, selling and trading stamps and coins. The club meeting starts at 6 p.m. and ends at 7:30. There is a live auction of stamps and coins at the end of the meeting. The club is open for members, the general public, and all who are interested in stamp and coin collecting and investing. Free stamps and coin evaluations at all our meetings. The club is the only non-profit Stamp and Coin Club in Flagler County. For more information please visit
the club's web site
.
♦
Feb. 26
: A case-management hearing is scheduled at 9 a.m. in Courtroom 401 at the Flagler County courthouse in the civil case of the family of the late Zuheili Rosado--who was gunned down at a Mobil station on State Road 100 in 2013--who is suing the station's owner, claiming that he was aware that Rosado had her life threatened a week before the shooting but did not move her off the night shift, when she worked alone. The civil suit was filed in 2013. (Case 2013CA000632)
♦
Feb. 26
: Stetson University Concert Band Douglas Phillips, conductor. Please join the newly established Stetson University Concert Band for a Tuesday evening concert filled with great band music. 7:30 p.m. Lee Chapel in Elizabeth Hall, 421 N. Woodland Blvd., DeLand. All concerts are free and open to the public. Call 386/822-8950. Admission: $10 adults, $5 youth and students and free for ages 12 and under. Tickets are available at the door or at www.stetson.edu/music-tickets.
♦
Feb. 26
: The Daytona State College Foundation's Wisdom in Senior Education (WISE) program: Advanced Technology College (ATC), 1770 Technology Blvd, Daytona Beach, Multipurpose Room (Rm. 109). My Story: Holocaust Survival. Bea Schemer will tell her story from her birth in Bavaria, Germany and living under the Nazi regime through her family's escape to South America and finally to the U.S. The Foundation created the WISE program to provide continuing education and cultural enrichment activities to senior members of the community. WISE is open to anyone age 50 or older, for $30 for an individual or $50 per couple per year. Find a complete list of spring presenters at DaytonaState.edu/wise. For more information, contact Suzette Cameron (386) 506-4506, or Suzette.Cameron@DaytonaState.edu.
♦
Feb. 27
: The Blue Power 2020 Action Forum, 12:30 p.m. at the Fair Trade Cafe at Palm Coast's City Marketplace, 160 Cypress Point Pkwy. Come and join other progressive Democrats to discuss local, state and national issues, and propose actions to influence elected leaders. The Forum is open and informal and all opinions and ideas are welcomed. This is your opportunity to meet and lend your voice and knowledge to people who share your values. For more information, contact Mike Cocchiola, palmcoastdemocraticclub@gmail.com. The Blue Power forum meets every Wednesday.
♦
Feb. 27
: A meeting of the Compassionate Friends is scheduled at the Vitas Office at 4 North Old Kings Road (across from Kentucky Fried Chicken) in Palm Coast. The meeting begins at 5:30 p.m. The Compassionate Friends, a nonprofit self-help bereavement support organization for families that have experienced the death of a child. The meeting is open to all parents, grandparents, and siblings over age 18 who has suffered the loss of a child of any age. For more information, call John Brady at 610-428-3139. To learn more about The Compassionate Friends, visit their national website at www.compassionatefriends.org.
♦
Feb. 27
: Stetson Jazz Ensemble, Patrick Hennessey, director. You can't beat an evening of great jazz in the charming Athens Theatre. 7:30 p.m. Lee Chapel in Elizabeth Hall, 421 N. Woodland Blvd., DeLand. All concerts are free and open to the public. Call 386/822-8950. Admission: $10 adults, $5 youth and students and free for ages 12 and under. Tickets are available at the door or at www.stetson.edu/music-tickets.
♦
Feb. 28
: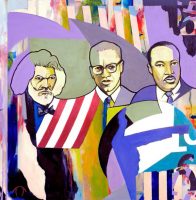 Bethune Cookman University is hosting an opening reception for "Patriot," an art show featuring the paintings of native son Anthony Armstrong at the Mary McLeod Bethune Performing Arts Center / Visual Art Gallery. The show debuts selected paintings from his "Patriot Series." These 40 works, two years in the making, are a symbolic testament to the continuous struggle of African Americans to shape a greater nation. The show has been on display since Jan. 14 and will run through March 31, 2019 with the reception on February 28 from 6 to 8 pm in the Visual Arts Gallery, at the Mary McLeod Bethune Performing Arts Center, 640 Dr. Mary McLeod Bethune Blvd, Daytona Beach. Admission is free. The Visual Arts Gallery at Bethune Cookman University is free and open to the public, Monday through Friday from 10 a.m. to 4 p.m. Funding for this gallery space comes, in part, from the County of Volusia ECHO Grants in Aid Program. For more information on this art exhibit or the gallery, please call (386) 481‐2774.
For events beyond this date, see the fuller Coming Days here.
To • include your event in this section, please email the details, including date, time, a brief description of the event, contact information, and, if you wish, an image, please use this form.

"A report from the Committee to Protect Journalists documents that the number of journalists imprisoned around the world has reached 262, which is a new record. This total includes 21 reporters who are being held on 'false news' charges." Senator Jeff Flake @JeffFlake (R-Arizona) pic.twitter.com/iY6TeUrV4Q

— CPJ (@pressfreedom) January 17, 2018
THREAD: A new bill has been introduced in Virginia to stop the school-to-prison pipeline: https://t.co/93YR7j9nNT

We've reported extensively on this issue, so here's some important background and why it matters.https://t.co/YTslxdFTTD

— The Center for Public Integrity (@Publici) January 17, 2018
When @realdonaldtrump referred to several countries as "shitholes," most Republican candidates took a knee, letting another awkward moment pass without comment. @rossramsey on what that means: https://t.co/chBVr3Vfv7 pic.twitter.com/pHF4j0RkqV

— Texas Tribune (@TexasTribune) January 17, 2018
Donald Trump's appointees are working to enact an agenda has nothing to do with the economic nationalism and the pledges to defend the welfare state—Social Security, Medicare, Medicaid—that Trump campaigned on. https://t.co/Jm5Im2e1fQ

— The New Yorker (@NewYorker) January 17, 2018
It's possible to stop punishing yourself with unrealistic expectations https://t.co/prTNTk3wHc

— Psychology Today (@PsychToday) January 17, 2018



Palm Coast Construction and Development Progress Reports
Here's a summary of the latest city developments as of Jan. 5, 2018, with a link to the full week in review here.
<![if !IE]><![endif]>

Road and Interstate Construction:

The Cranberries: Linger
Previous Codas: