Tuesday Briefing: Daylight Savings Exemption, Lambert Ave. Drainage, Domestic Violence
FlaglerLive | January 23, 2018
Today: Cool and sunny, in the 50s Friday, the 60s Saturday and Sunday, nights in the 40s. Details here.
Today's document from the National Archives and the Astronomy Picture of the Day.
Today's tides: at the beaches, at the Intracoastal Waterway.
Drought Index5
The OED's Word of the Day: momist, n..
The Live Community Calendar
Today's jail bookings.
Today's Briefing: Quick Links

"Amazingly, the stock market continued to soar, and the television over the FrontPoint trading desks emitted a ceaselessly bullish signal. 'We turned off CNBC,' said Danny Moses. 'It became very frustrating that they weren't in touch with reality anymore. If something negative happened, they'd spin it positive. If something positive happened, they'd blow it out of proportion. It alters your mind. You can't be clouded with shit like that.'"
–Michael Lewis, from "The Big Short" (2010).
Previously:

Note: all government meetings noticed below are free and open to the public unless otherwise indicated. Many can be heard or seen live through each agency's website.
The Sheriff's daily incident reports and jail bookings are posted here.
Domestic Violence Summit Follow-Up: Sheriff Rick Staly and the Flagler County Sheriff's Office are hosting a follow-up meeting to report on the committees' progress since the last meeting in October 2017. Each committee chairperson or designee will discuss the status of the ideas and initiatives identified at the summit three months ago. The meeting is open to the public. At 10 a.m., Sheriff's Operations Center, 901 E. Moody Blvd, Bunnell.
Lambert Avenue Drainage Open House: The City of Flagler Beach and consultants from Gulfstream Design Group invite the residents and property owners in the Lambert Avenue area to attend a public meeting at 5:30 P.M. at City Hall. This meeting is in follow-up to the town hall meeting held March 2, 2017 when residents voiced their concerns related to drainage in the area. Gulf Stream Design Group will conduct a 15-20 minute overview of their results followed by a question and answer session. The meeting will be an open house format. City Hall Commission Chamber 105 S. Second Street Flagler Beach.
Bombing runs Navy training schedules indicate that inert bombing will take place at the Pinecastle Range Complex located in the Ocala National Forest on:
Tuesday: 8:30 a.m. to 9 p.m., Inert
Wednesday: 1 p.m. to 9 p.m., Inert
Thursday: 1 p.m. to 9 p.m., Inert
During bombing periods wildlife may be temporarily displaced. Use extra caution when driving through the Ocala National forest and surrounding areas. Secure any items around your residence that could attract wildlife. Always be mindful of larger animals including black bears and practice bearwise measures.
The telephone number for noise complaints is 1-800-874-5059, Fleet Area Control and Surveillance Facility, Jacksonville.
The Flagler County Orchid Society meets at the Flagler County Art League, Room C-207 (160 Cypress Point Pkwy, Palm Coast) at 6:30 p.m. Contact Jeanne Long for information, 386/931-3156.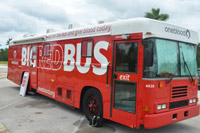 Blood Donations: The Big Red Bus will be at the following locations this week:
Wednesday: The Windsor of Palm Coast, 50 Town Court, from 1 to 6 p.m.
Friday: Walmart, 174 Cypress Point Parkway, Palm Coast, from 10 a.m. to 6 p.m.
Friday: Epic Theatre in Palm Coast's Town Center, from 2 to 7 p.m.
Saturday: Epic Theatre in Palm Coast's Town Center, from 2 to 7 p.m.


Flagler County Citizens Academy now taking applications for February 27 start: Flagler County government is accepting applications for its Spring 2018 Citizens Academy program, a free ten-week course introducing participants to the day-to-day operations of Flagler County government. Registration is free, but class size is limited to 30 and applications are accepted on a first come, first served basis. The spring classes will be held on consecutive Tuesday mornings, 9 a.m. to noon beginning February 27. Each week participants learn about responsibilities and operations of County departments, such as Land Management, Economic Development, and Fire Rescue. Locations include the 911 center at Emergency Operations, the control tower at the Executive Airport, and the Lodge at Princess Place Preserve. Citizens Academy is also an opportunity for attendees to interact with staff and ask questions on topics that range from code enforcement to senior day-care to the property assessment process. The final session – which includes a Q&A roundtable with the county commissioners – will be May 1, 2018. A graduation ceremony on Monday, May 7 at 5 p.m. will recognize the 14th Citizens Academy class, during a regularly scheduled meeting of the Board of County Commissioners. Interested residents can find an application online at http://www.flaglercounty.org/citizens_academy or by contacting Rose Keirnan, PR & Marketing Specialist, at 386-313-4026 or rkeirnan@flaglercounty.org. Offered twice yearly, the next opportunity to participate in Citizens Academy will be a series of evening classes in Fall 2018.
The Florida Agricultural Museum's inaugural newsletter issue has been published and can be viewed or downloaded here.

In Florida and in State Government:
Note: Some proceedings below can be followed live on the Florida Channel. Most legislative proceedings can be followed through the Senate or House websites.

BIRTH CENTER CHANGES PROPOSED: The House Health Care Appropriations Subcommittee will take up a bill (HB 1099), filed by Rep. MaryLynn Magar, R-Tequesta, that would allow "advanced" birth centers to provide cesarean sections to women with low-risk pregnancies and keep women up to 48 hours following vaginal deliveries and 72 hours following c-sections. (Tuesday, 8 a.m., 404 House Office Building, the Capitol.)
TEXTING WHILE DRIVING TARGETED: The Senate Transportation, Tourism and Economic Development Appropriations Subcommittee will take up a bill (SB 90), filed by Sen. Keith Perry, R-Gainesville, that would make texting while driving a primary offense. Currently, texting while driving is a "secondary" offense, meaning that law enforcement cannot pull over motorists for texting at the wheel. The law can only be enforced when police stop motorists for other reasons such as speeding. (Tuesday, 9 a.m., 110 Senate Office Building, the Capitol.)
STATE MOTTO SOUGHT FOR SCHOOLS: The House PreK-12 Innovation Subcommittee will take up a bill (HB 839), filed by Rep. Kimberly Daniels, D-Jacksonville, and Rep. Mel Ponder, R-Destin, that would require schools to display the state motto, "In God We Trust." (Tuesday, 9 a.m., 306 House Office Building, the Capitol.)
WINE AND SPIRITS AT ISSUE: The Senate Regulated Industries Committee will consider a proposal (SB 296), filed by Sen. Jeff Brandes, R-St. Petersburg, that would make a series of changes in laws dealing with alcoholic beverages, including repealing a limit on sizes of wine containers and revising the amount of alcohol that craft distilleries can produce. (Tuesday, 11:30 a.m., 110 Senate Office Building, the Capitol.)
HIGHER ED BUDGET UNVEILED: The House Higher Education Appropriations Subcommittee will release an initial budget proposal, known as a "chairman's budget. (Tuesday, noon, 212 Knott Building, the Capitol.)
CATASTROPHE FUND ON AGENDA: The House Insurance & Banking Subcommittee will take up a bill (HB 97), filed by Rep. David Santiago, R-Deltona, that would make changes in the Florida Hurricane Catastrophe Fund, which provides backup coverage for property insurers. (Tuesday, noon, 404 House Office Building, the Capitol.)
JUDICIAL NUMBERS WEIGHED: The House Justice Appropriations Subcommittee will consider a proposal (PCB JUA 18-01) that would revise the numbers of judges in various parts of the state. (Tuesday, noon, Morris Hall, House Office Building, the Capitol.)
STATE PARK FEES ON TABLE: The House Natural Resources & Public Lands Subcommittee will hold a workshop on state park fees. (Tuesday, noon, 12 House Office Building, the Capitol.)
EQUAL PAY SOUGHT: Sen. Linda Stewart, D-Orlando, is expected to take part in a rally seeking "equal pay for equal work" for women. (Tuesday, noon, fourth floor, the Capitol.)
DAYLIGHT SAVING TIME DEBATED: The Senate Community Affairs Committee will consider a proposal (SB 858), filed by Sen. Greg Steube, R-Sarasota, that would lead to the state exempting itself from daylight-saving time and observing standard time. (Tuesday, 3:30 p.m., 301 Senate Office Building, the Capitol.)
TRAUMA CENTERS ON TABLE: The Senate Health Policy Committee will consider a proposal (SB 1876), filed by Chairwoman Dana Young, R-Tampa, that would make a series of changes in state law about the approval and distribution of trauma centers. The proposal comes after years of battles in the hospital industry about the approval of new trauma centers. (Tuesday, 3:30 p.m., 412 Knott Building, the Capitol.)
CHILD PROTECTIVE INVESTIGATIONS CONSIDERED: The House Children, Families & Seniors Subcommittee will take up a bill (HB 1005), filed by Rep. Rick Roth, R-Loxahatchee, that would lead to the Walton County sheriff providing child-protective investigations, joining a handful of other sheriffs across the state. (Tuesday, 3:30 p.m., 12 House Office Building, the Capitol)
PUBLIC SCHOOLS BUDGET UNVEILED: The House PreK-12 Appropriations Subcommittee will release the chairman's initial budget proposal for next year. (Tuesday, 3:30 p.m., Reed Hall, House Office Building, the Capitol.)
'HEALTHY MARRIAGE' GUIDE GETS AIRING: The House Civil Justice & Claims Subcommittee will consider a proposal (HB 1323), filed by Rep. Clay Yarborough, R-Jacksonville, and Rep. Danny Burgess, R-Zephyrhills, that would lead to the creation of a "Florida Guide to a Healthy Marriage." (Tuesday, 3:30 p.m., 404 House Office Building, the Capitol.)
NATURAL GAS RATE INCREASES AT ISSUE: The Florida Public Service Commission will hold a customer hearing in Miami-Dade County about a proposed rate increase for Florida City Gas. (Tuesday, 6 p.m., Coral Gables City Hall, 405 Biltmore Way, Coral Gables.)
GET READY FOR PRESS SKITS: It's a long-standing tradition, and it might come to an end after this year, so DON'T MISS IT! The Florida Capitol Press Corps will hold its press skits Tuesday at The Moon, with proceeds benefiting the Barbara Frye journalism scholarship fund. Doors open at 6:30 p.m., and the show starts at 7:30 p.m. $70 floor seats, $30 general admission (plus fees). All seats are first-come, first-served within each tier. Tickets are available at https://tickets.moonevents.com/default
—-Compiled by the News Service of Florida and FlaglerLive

To • include your event in this section, please fill out this form.
♦
May 25
: Last day of school in the Flagler County district, and an early-release day.
♦
May 25
: The Scenic A1A Pride Committee meets at 9 a.m. at the Hammock Community Center, 79 Mala Compra Road. Committee chairman Dennis Clark will discuss targeting commercial growth in the Hammock, and the committee will review membership goals, local projects and committee reports. The public is welcome. For information call 386-225-8812 or email ScenicA1A@gmail.com.
♦
May 25-27
: American Red Cross Lifeguard Certification Class to achieve certification as a lifeguard or to become a swim instructor at Frieda Zamba Swimming Pool at 339 Parkview Drive, Palm Coast. The Lifeguard Certification Class on Friday is from 4-8 p.m., and the Saturday and Sunday classes from 8 a.m.-6 p.m. The purpose is to provide entry-level lifeguard participants with the knowledge and skills to prevent, recognize and respond to aquatic emergencies and to provide care for breathing and cardiac emergencies, injuries and sudden illnesses until emergency medical services (EMS) personnel take over. Participants must be age 15 or older. The $300 fee includes books, CPR mask and certification fee. Class size is limited, so register early at www.palmcoastgov.com/register. For more information, call Frieda Zamba Pool at 386-986-4741.
♦
May 26
: Luncheon at the Holden House, hosted by the Flagler County Historical Society, starting at noon, 204 E Moody Blvd, Bunnell, with a history tralk at 1 p.m. and museum and annex tours at 1:30 to 2 p.m. Sisco Deen, the historian and genealogist, with speak on the history of Bunnell, and historian Bill Ryan will speak on the Flagler area's plantation system in the 17th through the 19th centuries. RSVP to Randy Jaye so the organizers can know how much food and drinks to buy: Call or Text: 407-497-5755, or Email: randyjaye@gmail.com.
♦
May 26
: Join the Jacksonville Symphony Orchestra as we celebrate Memorial Day and honor those in the U.S. military who made the ultimate sacrifice while protecting our freedom. Hear your favorite patriotic songs from the Star-Spangled Banner to themes of great branches of our military. It promises to be one of the most inspiring events of the season. Nathan Aspinall, Associate Conductor. 8 p.m., at Jacoby Symphony Hall, Times-Union Center for the Performing Arts, 300 Water Street, Suite 200, Jacksonville. Ticket Office: 904-354-5547, or
go here for tickets online
, and check out the
Jacksonville Symphony's 2018-19 guide
.
♦
May 28
: Memorial Day: government offices, schools and banks are closed.
♦
May 28
: Memorial Day Ceremony, 8 a.m. at Heroes Memorial Park, 2860 Palm Coast Pkwy., Palm Coast, a tribute to those who have lost their lives while serving their country. Rain location: Fire Station 21, 9 Corporate Drive, Palm Coast. More info: 386-986-2300.
♦
May 29
: Graduation ceremonies for Matanzas and Flagler Palm Coast High Schools at the Ocean Center in Daytona Beach. Matanzas is at 3 p.m., FPC at 7 p.m.
♦
May 31
: Common Ground Breakfast hosted by the Flagler Chamber of Commerce focuses on education in Flagler, with panelists Jim Tager, the school superintendent, Tom LoBasso, President of Daytona State College, and Renee Stauffacher, Director of Flagler Technical Institute, starting with registration at 7:30 and breakfast at 8 a.m., at the Hilton Garden Inn, 55 Town Center Blvd
Palm Coast. Members can preregister for $25, Guests & future members can attend for $35. The chamber is no longer accepting walkups. To pre-register, send an email to Heather Edwards at the chamber, at heather@flaglerchamber.org.
♦
May 31
: Flagler County Commissioner Nate McLaughlin and School Board member Andy Dance, both of whom are running for re-election, hold a town hall meeting at Hidden Trails Community Center, 6108 Mahogany Blvd. in Daytona North, also known as the Mondex, at 6 p.m.
♦
June 1
: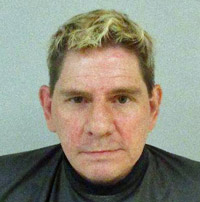 William G. Schwarz, the 54-year-old man facing two DUI manslaughter charges
in the death of
Kathleen J. Boos, 66, and her brother-in-law Carl Boos, 67, in march 2016, is scheduled to be sentenced at 9 a.m. before Circuit Judge Dennis Craig in Courtroom 401 at the Flagler County courthouse. Schwarz agreed to a plea at the 11th hour on April 16, just before his trial was set to begin.
♦
June 1
: Flagler Volunteer Services hosts a Hurricane Preparedness Breakfast and Information Fair at 8 a.m. at the Hilton Garden Inn, 55 Town Center Blvd, Palm Coast, with speakers from a variety of different State and Local Agencies sharing information on being prepared as well as a panel discussion. Tickets are $20 including breakfast and disaster preparedness bag. Call the office to get your tickets: 386-597-2950 or email flaglervolunteer@cfl.rr.com. Email at judyfvs@cfl.rr.com.
♦
June 1
: First Friday Garden Walk at Washington Oaks Garden State Park at 10 a.m. Join a Ranger on the first Friday of the month at 10 a.m. for a walk through our historical gardens. Learn about the history of our park while exploring the beauty of the formal gardens. The walk is approximately 1 hour. Please bring water and wear comfortable walking shoes. Meet in the Garden parking lot. Garden walk included with park entry. Call 386-446-6783 for more information.
♦
June 4
: The Flagler County Commission holds a budget workshops in preparation for the 2018-19 budget, 1 p.m. at the Emergency Operations Center, 1769 E. Moody Blvd., Building 3, Bunnell.
♦
June 5
: Chess on the Porch (and backgammon, if you insist): The Humidor at European Village hosts an open chess evening starting at 6 p.m. Anyone and everyone welcome. Bring your chessboard if you have one. Last month a 14 year old went undefeated. Come teach him a lesson. Great beer and wine, plus cigars. 101 Palm Harbor Pkwy, Palm Coast.
♦
June 6
:
Emergency responders and PTSD
: Nearly two years since the Pulse tragedy, 90.7 WMFE, ProPublica and the Orlando Public Library are hosting an event examining the impact of PTSD in the community. The event, held at the library's Dorothy Lumley Melrose Center, will dive into the way PTSD affects first responders and their families, as well as how the city's police and fire departments handle the disorder in their ranks and whether Florida's new bill providing disability benefits for impacted first responders goes far enough to remedy the immense needs. 101 E Central Blvd, Orlando.
For events beyond this date, see the fuller Coming Days here.
To • include your event in this section, please email the details, including date, time, a brief description of the event, contact information, and, if you wish, an image, please use this form.




Palm Coast Construction and Development Progress Reports
Here's a summary of the latest city developments as of Jan. 19, 2018, with a link to the full week in review here.
<![if !IE]><![endif]>

Road and Interstate Construction:

Maria Callas: The Mike Wallace Interview
Previous Codas: