Weekend Briefing: Birds of a Feather Fest, Food Fest, 2 Operas, Sarah Hartley, Artist of the Year
FlaglerLive | February 9, 2018
Weekend: Pleasant, highs in the mid to upper 70s, lows in the lower 60s. Details here.
Today's document from the National Archives and the Astronomy Picture of the Day.
Today's tides: at the beaches, at the Intracoastal Waterway.
Drought Index43
The OED's Word of the Day: acrolith, n..
The Live Community Calendar
Today's jail bookings.
Today's Briefing: Quick Links

"But real change, dramatic change can only occur with the help of others. And that is what I sought. A dramatic change. It's not something that I dreamed up or even something that evolved over the last few years. No, it was something that I had thought about, dreamed about since a very early age, as a 4 or maybe 5-year-old at the latest. I don't remember my age – it is irrelevant anyway; the change I dreamed off was not possible. It wasn't possible physically, and more than that, it wasn't possible socially. Who had ever heard of a boy wanting to be a girl? Totally ridiculous. The sissy. There must be something wrong with him. But all the same, the idea, the feelings, belonging, the overwhelming desires never left me."
–Palm Coast resident Sarah L. Hartley, from her memoir, "Sunset: Sunrise: A Journey of Self-Acceptance" (2018).
Previously:

Note: all government meetings noticed below are free and open to the public unless otherwise indicated. Many can be heard or seen live through each agency's website.
The Sheriff's daily incident reports and jail bookings are posted here.

Free For All Fridays on WNZF: Host David Ayres welcomes Kara Hoblick of the Florida Agriculture Museum in palm Coast to talk about the weekend's music and food fest there, Sheriff Rick Staly, and Rep. Paul Renner, who'll give an update on the legislative session, all starting a little after 9 a.m. with a commentary by FlaglerLive Editor Pierre Tristam on the juvenalia of military parades.
Friday, Saturday, Sunday: Palm Coast's fourth annual Birds of a Feather Fest, offering a weekend of birding, photography, workshops, family activities and a special community presentation for everyone who loves nature and wildlife. A full schedule is at www.birdingfest.com. New this year is PeaCee's Big Backyard behind Palm Coast City Hall on Saturday, Feb. 10. This backyard-sized interactive exhibit will allow festival-goers of all ages explore how to attract birds and butterflies to their own backyards. The Audubon Center for Birds of Prey will set up in PeaCee's Big Backyard and give two shows, and there will be a full array of nature-related children's activities all for free. Four free beginner bird walks will start from City Hall at 8 and 10 a.m., noon and 2 p.m. that day. Other new features for 2018 are a big trip to Lake Apopka Wildlife Drive; a bird walk at Pelicer Creek Conservation Area; classes on iPhoneography, Pokemon Go (for birding) and Building a Bird-Friendly Backyard; and a behind-the-scenes reception with Moose Peterson before his Saturday night community presentation. The popular Introduction to Birding, eBirding and Bird Identification workshops will also be offered.
Friday: The internationally renowned Miró Quartet performs music of Haydn, Boccherini and Schumann as part of the seventeenth season of the Amelia Island Chamber Music Festival. The performance is scheduled for 7:30 p.m. at Amelia Baptist Church, 961167 Buccaneer Trail in Fernandina Beach. Tickets for this concert and the entire 2018 season are available at www.aicmf.com or by calling the Festival office at 904-261-1779.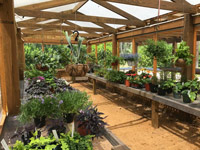 Saturday: Second Saturday Plant Sale at Washington Oaks Garden State Park, 10 am-2 p.m. The Friends of Washington Oaks are here to give personal attention and answer your questions as you purchase Florida friendly plants and novelties for your home and yard. "Cold Protection 101" will be the topic of our 11am plant chat. Volunteers will discuss the actions needed before and after cold snaps. Learn how to winterize your garden and patio plants for frosts and freezes. Join the Friends of Washington Oaks to get 20 percent off your plant purchases. 6400 North Oceanshore Blvd.
Saturday: Classical guitarist Peter Fletcher is once again returning to the Flagler County Public Library so please join us at 2 p.m. and enjoy the sounds of the classical guitar. To be held in the DCR room of the library. Refreshments will be served. Sponsored by the Friends of the Library, 2500 Palm Coast Pkwy. N.W., Palm Coast.
Saturday: For the Love of the Dance, 7 p.m. to whenever at the African-American Cultural Society, 4422 US Hwy 1, Palm Coast. This Second Annual Valentine's Dance presents Chicago Style Steppin, Line Dance, and all styles of dance for couples and singles. All are welcome. $20 in advance $25 at the door. Table of 10 $180 in advance. Go to event website to reserve your advance ticket. DJ Platinum has your favorite music. Colors are red and/or white. Cash bar, free food, 50/50 raffle and Door prizes. This is a grown folks event.
Saturday: The Gargiulo Art Foundation of Palm Coast celebrates its 2017 Flagler County Artist of the Year
from 6 to 8:30 p.m. at the Flagler County Art League on the second floor of City Market Place, 160 Cypress Point Parkway, suite 207. The recipient is Diana Gilson. Join the foundation and the league in celebrating this annual event and meet many of the attending recipients of this award beginning with Peter Cerreta, first in the year 2000.
See:
Saturday: An Evening with Moose Peterson: 7 p.m. at the Flagler Auditorium, 5500 Highway 100, Palm Coast. World-renowned wildlife photographer Moose Peterson, winner of the John Muir Conservation Award, will share his photographs and the stories behind them, at this free Rooted in Nature Lecture. Free and open to the public. Doors will open at 6:30 p.m. and program will begin at 7 p.m. More info: www.birdingfest.com and 386-986-2484. The event is part of Palm Coast's Birds of a Feather festival.
Saturday: Flight to Freedom, 10 a.m. In celebration of Black History Month, walk with reenactors from the Fort Mose Historical Society on the Freedom Trail, the first "Underground Railroad" and learn the story of hundreds of people who fled to Spanish Florida from enslavement on British indigo and sugar plantations in South Carolina in the 1700s. Location: Fort Mose Historic State Park, 15 Fort Mose Trail, St. Augustine, 32084. For more information, call (904) 823-2232 or visit www.fortmose.org.
Saturday: The Flagler-St. Johns-Putnam County Chapter of The Charmettes Inc. will be having their annual "Women In Red" luncheon on Saturday February 10th at the Ravine Gardens in Palatka, Fl. from 11 a.m. to 1 p.m. The Charmettes have two speakers this year, Sarah Highman, RN of St. Augustine, who will speak on Health Education, Lisa James, Modern Woodmen of America of St. Mary's, Georgia, who will speak on Women in the Business World. Everyone is invited to enjoy this most informative event to benefit cancer research. Tickets are $25 and are available from any Charmette member. For more information please contact Charmette Evelyn Vasquez 386-235-7324. The Charmettes Inc. is a sisterhood of dedicated women committed to improving the quality of life within our communities through advocacy, education, service and support for cancer research.
Saturday: Puccini's Madama Butterfly at the Peabody Auditorium in Daytona Beach, 7 p.m. Tickets range from $39 to $69. Puccini's Madama Butterfly is the story of an innocent young geisha who falls in love with an American Navy lieutenant, only to be faced with an all-consuming heartbreak. Puccini's emotionally charged opera will be fully staged with a new set, by Teatro Lirico D'Europa, who will also debut several new soloists for us here in Daytona Beach. The accompanying 40-piece orchestra will feature a special ensemble of all American musicians, and the production will include a local student playing Sorrow, Butterfly's son. Performed in the original Italian language and featuring English supertitles. The Peabody Auditorium is at 600 Auditorium Boulevard, Daytona Beach. Reach the box office from 10:30 a.m. to 5:30 p.m. Monday through Fruday and Saturdays from 10 to 2 at 386/671-3462. Details and tickets here.
Saturday, Sunday: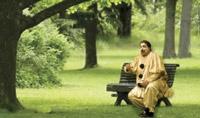 First Coast Opera presents: "I Pagiacci and The Strangers Tale." Originally written as a companion piece to Stravinsky's "A Soldier's Tale", "A Stranger's Tale" presents a homeless man whose interactions with others in New York City's Central Park ultimately leads to improved lives. This double-bill production is fully-staged at Flagler College's Lewis Auditorium. 7:30 p.m. Saturday, Feb. 10, 2 p.m. Sunday, Feb. 11. Tickets are $40 for adults and $10 for students. Location: 14 Granada Street, St. Augustine, FL 32084. For more information visit www.firstcoastopera.com.
Sunday: Hot 'n Spicy Food and Music Fest at the Florida Agriculture Museum: $5 will get you in for Hot N Spicy Food, Music, Fun. Banana Derby Monkey Racing. Hug an Alpaca. Those Guys, Southern Rock from noon to 4 p.m. Wagon rides for $5, 11 a.m. to 4 p.m. Gates open at 10am
Sunday: Made in St. Augustine, 11 a.m.-6 p.m. Come hungry and celebrate everything made in the nation's oldest city at this one-day festival. Explore the many tastes of St. Augustine in one place and enjoy a market-like atmosphere with local and handmade goods. Sample signature dishes from the city's best chefs, hand-pick produce from local farmers, and drink various beverages from local coffee roasters, brewers and distillers. Location: Francis Field West Castillo Dr., St. Augustine, FL 32084. For more information, visit www.madeinsaintaugustinefest.com.
Live and inert bombing: Navy training schedules indicate that live and inert bombing will take place at the Pinecastle Range Complex located in the Ocala National Forest, which may rattle windows in Palm Coast and Flagler County. The schedule is as follows:
Friday: from 11 a.m. to 11 p.m. – Live and Inert
Saturday: from 11 a.m. to 11 p.m. – Live and Inert
Sunday: from 11 a.m. to 11 p.m. – Live and Inert
During bombing periods wildlife may be temporarily displaced. Use extra caution when driving through the Ocala National forest and surrounding areas. Secure any items around your residence that could attract wildlife. Always be mindful of larger animals including black bears and practice bearwise measures. The telephone number for noise complaints is 1-800-874-5059, Fleet Area Control and Surveillance Facility, Jacksonville, Fla.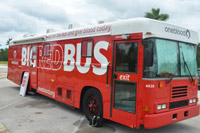 Blood Donations: The Big Red Bus will be at the following locations this week:
Friday: Chick-Fil-A, 1000 Palm Coast Parkway, from 11 a.m. to 4 p.m.
Sunday: Epic Theaters, Palm Coast, 1185 Central Ave., noon to 6 p.m.

None.

In Florida and in State Government:
Note: Some proceedings below can be followed live on the Florida Channel. Most legislative proceedings can be followed through the Senate or House websites.

No events of note.
—-Compiled by the News Service of Florida and FlaglerLive

To • include your event in this section, please email the details, including date, time, a brief description of the event, contact information, and, if you wish, an image, to editor@flaglerlive.com.
♦
Feb. 22
: The Flagler County Chamber of Commerce's latest Common Ground breakfast features a discussion of local transportation issues and planning, with Flagler County Engineer Faith Alkhatib, who will lead a discussion about transportation's impact on the local economy, tourism and the safety and wellbeing of residents and visitors, along with Lois Bollenback from the River to Sea Transportation Planning Organization and Alison Stettner from the Florida Department of Transportation. 8 to 9:15 a.m. at the Grand Haven Golf Club, 500 Riverside Drive, Palm Coast. The cost is $25 for pre-registrants, $30 the day of the event for chamber members. Guests can attend for $35.
Contact Gretchen Smith by email
. ​Registration begins at 7:30 Breakfast starts promptly at 8.
♦
Feb. 22
: A status hearing is scheduled in the felony case against former Elections Supervisor Kimberle Weeks, who faces five third-degree felony charges of allegedly illegally recording or transmitting conversations. At 1:30 p.m. in Courtroom 402 before Circuit Judge Margaret Hudson.
♦
Feb. 22
: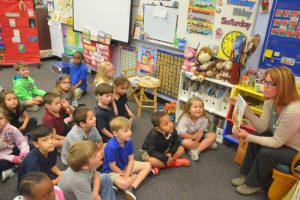 Belle Terre Elementary hosts its
annual African American Read-In
from 9 to 11 a.m. at the school. The event draws on numerous community and civic leaders who will read to classes from kindergarten through sixth grade and speak about their work and experiences. The school is looking for volunteers: contact LaToya Lockhart.
♦
Feb. 22
: The Flagler Beach City Commission meets at City Hall at 5:30 p.m. Commissioners are expected to consider approving a change Order to the contract with Quentin Hampton Associates for additional construction inspection services for the city's sewer plant's phase II project. Commissioners will also consider a request for a Special Exception Application to convert a single family house into a private school at 1011 S. Daytona Avenue. The applicant is LL Property Holdings LLC. This item was continued from the January 25 and February 8 meetings.
♦
Feb. 22
: Flagler County School Board member Andy Dance and County Commissioner Nate McLaughlin, both of whom are running for re-election this year, host a town hall meeting at 5:30 p.m. at Hidden Trails Community Center, 6108 Mahogany Blvd., Bunnell.
♦
Feb. 22
: Governor Scott has ordered the execution of Eric Branch at 6 p.m. at the Florida state prison at Starke. ♦ Branch was sentenced to death in 1994 after being convicted of killing Susan Morris. This would be the 27th execution ordered by Scott, a record for a Florida governor.
♦
Feb. 22
: The Palm Coast Beautification and Environmental Advisory Committee meets at 5 p.m. at City Hall in Town Center. The committee will hear a presentation on the Birds of a Feather fest just passed, and discuss the removal and replacement of trees along Palm Coast Parkway.
♦
Feb. 22
: Vacation rentals: House Bill 773 is scheduled to be heard by the House Government Accountability Committee and Senate Bill 1400 is scheduled to be heard by the Senate Appropriations Committee. Both bills attempt to preempt local government regulation of vacation rentals in residential areas.
♦
Feb. 22
: Indivisible Postcard Writing Event at Fair Trade Cafe, 160 Cypress Pt Pkwy, Bldg D, Unit 103, Palm Coast: Meet with your fellow Indivisible members to write postcards to Get Out The Vote for Progressive candidates across the Country or to our Representatives. Please
confirm here 24 hours in advance
to allow for preparations. Postcards and stamps provided, donations to pay for stamps encouraged. If you have plain postcards and postcard stamps-feel free to bring, but not necessary. Coffee, tea, smoothies, pastries and limited lunch items are available for purchase from Fair Trade. They are giving this space to us free so we strongly encourage you purchasing items from them. This is a non profit business-all employees are volunteers, everything they make-even tips go to their mission fund.
♦
Feb. 22-24
: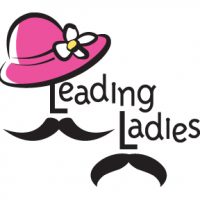 The Flagler Palm Coast High Thespians present "Leading ladies," by Ken Ludwig, at 7 p.m. at the Flagler Auditorium on Thursday and Friday, and both 2 p.m. and 7 p.m. on Saturday. Tickets are $12 for adults and $8 for students, not including an Auditorium ticketing fee. Buy tickets online at flaglerauditorium.org.
♦
Feb. 22
: The Florida Agricultural Museum's Farm Swap and Music Jam, which will take place every Thursday between 8 a.m. and 1 p.m., with farm fresh fruits and veggie arts, crafts, ready to eat stuff an d local musicians. Vendors sign up here: https://form.jotform.com/80118789107966
♦
Feb. 22-25
: Shakespeare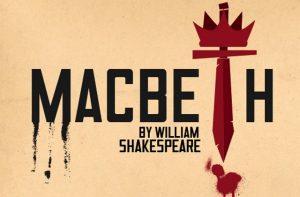 In the Park, a co-production of City Repertory Theatre and the Palm Coast Arts Foundation: Join both as they present the Foundation's first Shakespeare in the Park with Macbeth, Friday at 6 p.m. (opening night $50 PCAF members or CRT subscribers), $75 for the general public (includes two drinks, tickets and appetizers); Friday and Saturday, $25/$30, 7 p.m. start, and Sunday matinee at 2 p.m. Students with ID get in for $10. Call 386/225-4394 or
go here to book tickets
.
♦
Feb. 22
: As part of its 40th anniversary celebration, the Flagler County Art League hosts a panel discussion with artists Peter Cereta, Judy Barnewolt-Jones, Audrey Rosen, Trish Vevera and Weldon Ryan for a lively discussion, moderated by Judi Wormeck, about inspiration, motivation and more. Flagler County Art League, City Marketplace, 160 Cypress Point Parkway, Suite 207 C. Refreshments and conversation at 6:30. Presentation at 7 p.m. Open to the public. No charge. Call 386.986.4668 or visit www.flaglercountyartleague.org.
♦
Feb. 22
: Liberal Arts and Higher Education Day at Flagler College, part of the celebration of the inauguration of Dr. Joseph G. Joyner as the fourth president of Flagler College, with a keynote address at 7 p.m., "Diversity in a Democracy: What Can We Learn from Socrates?" in Lewis Auditorium, 14 Granada St., St. Augustine, by Dr. Georgia Nugent, the Senior Fellow at The Council of Independent Colleges (CIC), president emerita of Kenyon College and former interim president of The College of Wooster. Dr. Nugent has been a strong advocate for the continuing importance, power, and vitality of the liberal arts in the 21st century. Her speech will focus on how Socrates, the ancient Greek philosopher, can offer us insight into moving forward in an increasing complex world.
♦
Feb. 23
: The Scenic A1A Pride Committee meets at 9 a.m. at the Hammock Community Center, 79 Malacompra Road.
♦
Feb. 23
: Rymfire Elementary School hosts a Career Day, all day, at the school, 1425 Rymfire Dr, Palm Coast.
♦
Feb. 23
: Flagler County Job Fair, from 11 a.m. to 3 p.m. at Daytona State College's Palm Coast Campus, 3000 Palm Coast Parkway. Last year 50+ businesses & over 500 job seekers participated in the Flagler County Job Fair, which was hosted by the Flagler County Department of Economic Opportunity, CareerSourceFV, Daytona State College and the Flagler County Chamber of Commerce.
♦
Feb. 23
: The Florida Department of Transportation (FDOT) holds a Truck Parking Stakeholder Meeting for the FDOT District Five Truck Parking Study. Flagler County is part of District 5. The study purpose is to address the shortage of available truck parking spaces, identify solutions that will support truck drivers and plan for the anticipated need over the next 10 to 20 years. The Stakeholder Meeting is from 10 a.m. to noon at the FDOT Urban Office at 133 S. Semoran Boulevard, Orlando. Attendees will have the opportunity to participate in group discussion and provide input following the presentation of existing truck parking conditions and preliminary study findings.
♦
Feb. 23
: Staatskapelle Weimar Orchestra, with Vadym Kholodenko, Piano and conductor Kirill Karabits, in Concert at the Peabody Auditorium, Daytona Beach, 7 p.m. Tickets range from $39 to $60. In their first tour in North America, this will be your chance to hear an orchestra with a glorious history, including close associations with Johann Sebastian Bach, Franz Liszt and Richard Strauss. Founded in 1491, the world renowned Staatskapelle (which means "Court Chapel") Weimar Orchestra is the oldest in Germany. Piano soloist, Vadym Kholodenko is the 2013 winner of the Van Cliburn International Piano Competition. Leading the orchestra will be the 2013 Royal Philharmonic Music Awards "Conductor of the Year," Maestro Kirill Karabits, who will bring his energizing presence to the podium. The Peabody Auditorium is at 600 Auditorium Boulevard, Daytona Beach. Reach the box office from 10:30 a.m. to 5:30 p.m. Monday through Fruday and Saturdays from 10 to 2 at 386/671-3462.
Details and tickets here
.
♦
Feb. 23
: The Scenic A1A Pride Committee meets at the Hammock Community Center on Malacompra Road in the Hammock at 9 a.m.
♦
Feb. 23-24
: Pianist Behzod Abduraimov performs with the Jacksonville Symphony under the direction of Nathan Aspinall in performances of Rachmaninoff's Third Piano Concerto, widely regarded as one of the most fiendishly difficult in the repertoire, and Shostakovich's first great, clandestinely subversive anti-Soviet work, the powerful Fifth Symphony. at 8 p.m. both evenings, Jacoby Hall, Times-Union Center for the Performing Arts, 300 Water Street, Suite 200, Jacksonville.
Tickets here
.
♦
Feb. 24
: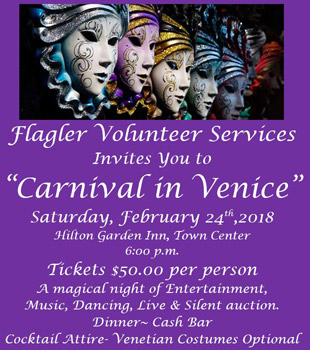 Flagler Volunteer Services' annual gala fundraising event is at the Hilton Garden Inn at 6 p.m. This year's theme is "Carnival in Venice." Tickets are $50 per person and $45 per person for FVS Volunteers. The evening will feature performances by the talented members of the Flagler Youth Orchestra as well as the Flagler Palm Coast High School Dance Group. The emcee for the evening is School Board Member Andy Dance. Palm Coast Mayor Milissa Holland will once again be the Auctioneer. Come and bid on some of the amazing auction items featuring restaurants, hotels, theater tickets, golf courses, theme parks and many more. Two unique items include a ride-along with Sheriff Rick Staly himself, and a ride-along with storm chaser Ed Siarkowicz of The Scud Buster Diaries. For additional information please contact us at (386) 597-2950.
Buy your tickets here
or call 386/597-2950 and ask for Josephine, or
email her here
.
♦
Feb. 24
: Flagler County Schools host their 4th annual classroom-to-careers Flaglship Showcase, from 10 a.m. to 1 p.m. at Wasdworth Elementary and Buddy Taylor Middle's cafeteria, off Belle Terre Parkway in Palm Coast.
♦
Feb. 24
: Flagler County is hosting its 4th Annual Native American Festival at Princess Place Preserve complete with dancing, wildlife exhibits, weapons demonstrations, encampments and displays. The festival will run Saturday from 10 a.m. to 5 p.m. and Sunday from 10 a.m. to 5 p.m. The event is organized by the Flager County Parks & Recreation Department and by the Deep Forest Native American Experience. General admission is $5 per car load, up to four, and $1 for each additional passenger. Event Contact: 386-313-4020.
♦
Feb. 24
: Photography Workshop with Ed Siarkowicz at Marineland: Join award-winning photographer Ed Siarkowicz on a photographic tour of Flagler County's barrier island. Exploring Marineland and the nearby beach will allow participants to photograph intriguing coquina rock outcrops, dunes, and beach in classic seascape, landscape, abstract, and macro photographic styles to capture the natural beauty of Marineland. Our photographic workshops are designed to advance beginning and more experienced photographers, even those who only use their cellphones for picture-taking. 9 a.m. at Marineland Dolphin Adventure 9600 N Ocean Shore Blvd, Marineland, $99 plus tax per artist. Event Website: http://www.flagleroceanartgallery.com/mdaworkshops.html Event Contact: 386-693-4882.
♦
Feb. 24
: Flagler County Commissioner Nate McLaughlin, born in 1961, is 57
♦
Feb. 25
: One of the world's most recognized contemporary solo pianists -- and former Stetson student --
George Winston performs a benefit concert in support of Stetson University's School of Music Scholarship Fund
. Winston won the distinguished Alumni Award in 1997 and was awarded a Doctor of Arts and Letters Honorary Degree in 2004. This exceptional event will be held at 7:30 p.m. at Lee Chapel in Elizabeth Hall, 421 N. Woodland Blvd., DeLand, FL 32723. General admission tickets are $40 per person. A limited number of tickets are available for VIP seating and a post-concert reception with George Winston. Both can be purchased at www.stetson.edu/music-tickets.
♦
Feb. 26
: The African-American Entrepreneurs Club hosts a networking event to celebrate Black History Month at the African-American Cultural Society in Palm Coast, 4422 North U.S. Highway 1, with guest speaker JaWanda Dove speaking on "Defying the Odds," and music. The event is free and open to all.
See the flier here
.
♦
Feb. 26
: The McCartney Years at Flagler Auditorium, 7:30 p.m. Tickets for this performance are available online at flaglerauditorium.org or by calling the Box Office at 386-437-7547.
♦
Feb. 26
: Daytona State College's Student Paralegal Association (SPA) will host local attorney Greg Snell at 12:30 p.m., to enrich students' professional development and benefit from the expertise of a highly successful law practice. The SPA meeting, open to the public, will be held on DSC's Daytona Beach Campus, 1200 W. International Speedway Blvd., in Nunamann Hall, room 411. Speaking on the importance of soft skills, communication, teamwork and networking for paralegal professionals, Snell also will offer advice for job hunting, career preservation and advancement. Contact Senior Professor and Assistant Chair of DSC's Paralegal Studies program Linda Cupick at (386) 506-3511, or Linda.Cupick@DaytonaState.edu.
♦
Feb. 27
: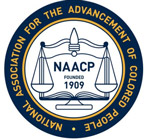 The Flagler County Branch of the NAACP conducts its 2018 "Get Out To Vote" Campaign at the branch's general membership meeting at the African American Cultural Society, 4422 U.S. 1 North, Palm Coast, at 6 p.m. All welcome. The kick-off is presented with the following partner organizations: Indivisible, Sierra Club, League of Women Voters, ACLU, and the Democratic Caucus.
Each group will present its efforts to tell our citizens of its programs, information, and efforts in support of voter registration and getting out the vote. This is only the beginning of the NAACP's plans for this election year. There will be future events involving other group partners. For further information, call the Flagler County Branch at 386-446-7822.
♦
Feb. 27
: Entrepreneur Night at Hammock Wine & Cheese, 5:30 p.m., 5368 N Ocean Shore Blvd, Palm Coast. Join fellow Flagler, Volusia and St. John's County startups, business people, investors and those folks who stand behind entrepreneurs in one way or another. This is a call to established and aspiring entrepreneurs alike. At the event, you will enjoy free appetizers along with a cash bar. As always, you can expect to make many new connections and have meaningful conversations with Entrepreneurs, Investors, and folks who provide support and services to entrepreneurs.
RSVP here
.
♦
Feb. 27
: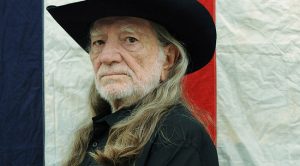 Willie Nelson & Family with guest Los Lonely Boys, at the St. Augustine Amphitheatre, 1340C A1A South, St. Augustine. Tickets: $39.50 to $99.50.
Book here
. 7:30 p.m. With a six-decade career and 200 plus albums, this iconic Texan is the creative genius behind the historic recordings of Crazy, Red Headed Stranger, and Stardust. Willie Nelson has earned every conceivable award as a musician and amassed reputable credentials as an author, actor, and activist. He continues to thrive as a relevant and progressive musical and cultural force. In the last five years alone he delivered 10 new album releases, released a Top 10 New York Times' bestsellers book, again headlined Farm Aid, an event he co-founded in 1985, received his 5th degree black belt in Gong Kwon Yu Sul, headlined the last three years of the on-going Luck Reunion food and music festival at his ranch in Luck, TX during SXSW, announced the launch of his cannabis company Willie's Reserve, and graced the cover of Rolling Stone magazine.
♦
Feb. 28
: The River To Sea Transportation Planning Board, also known as the TPO, a collection of Flagler and Volusia County transportation and government officials who plan for future transportation needs in the region, meets at 9 a.m. in the TPO Conference Room, 2570 West International Speedway Boulevard, Suite 100, Daytona Beach.
♦
Feb. 28
: A meeting of the Compassionate Friends is scheduled at the Vitas Office at 4 North Old Kings Road (across from Kentucky Fried Chicken) in Palm Coast. The meeting will begin at 5:30 p.m. Please note the later starting time. The Compassionate Friends, a nonprofit self-help bereavement support organization for families that have experienced the death of a child. The meeting is open to all parents, grandparents, and siblings over age 18 who has suffered the loss of a child of any age. For more information, call John Brady at 610-428- 3139. To learn more about The Compassionate Friends, visit their national website at www.compassionatefriends.org.
March
♦
March 1
: Flagler Audubon Society meets at 6:30 p.m. with a Chapter activity update and social session. Formal program begins at 7 p.m. in meeting rooms A & B at Florida Hospital Flagler on SR 100 just west of I-95.
♦
March 1
: The Florida Agricultural Museum's Farm Swap and Music Jam, which will take place every Thursday between 8 a.m. and 1 p.m., with farm fresh fruits and veggie arts, crafts, ready to eat stuff an d local musicians. Vendors sign up here: https://form.jotform.com/80118789107966
♦
March 1
: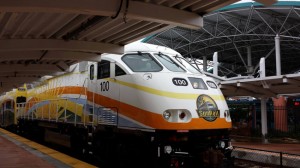 The Central Florida Commuter Rail Commission's Customer Advisory Committee meets at 5 p.m. in the multipurpose room on the second floor at LYNX Central Station, 455 N. Garland Ave., Orlando. This meeting site is conveniently located near the SunRail LYNX Central Station platforms. Please check SunRail arrival and departure times at www.sunrail.com. Public participation is solicited. Contact 386-943-5367, or via email at jennifer.smith2@dot.state.fl.us.
♦
March 2
: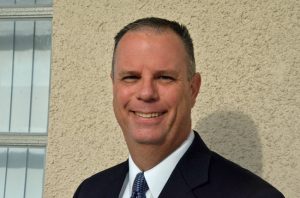 Flagler Beach Police Chief Matt Doughney holds another edition of his Doughnuts with Doughney at the Flagler Beach 7-Eleven at 408 South Oceanshore Boulevard, or A1A, from 3 to 5 p.m. (just ahead of First Fridays). "We've got two major events, Bike Week and Spring Break, that will occur during the same week in March and we'd like to hear about any concerns that our citizens may have in advance of these events," Doughney said. "Our local 7-11 owner, Mr. Eric Cooley, helped create the 'Doughnut' event concept and working with him is a pleasure." Cooley happens to soon become Doughney's boss, as he will be seated as a city commissioner later in March.
♦
March 2-4
:

Larry Shue's "The Nerd" is staged at the Flagler Playhouse, Friday and Saturday at 7:30 p.m., Sunday at 2 p.m. Set in Terra Haute, Indiana in 1979, The Nerd centers on the hilarious dilemma of a young architect who is visited by the man who saved his life in Vietnam, but whom he has never met. The guest turns out to be an extremely inept and hopelessly stupid nerd who turns our hero's life upside down, and then outstays his welcome beyond endurance. The twist at the end caps this wonderfully outrageous comedy. Book online at FlaglerPlayhouse.com or call the box office at 386-586-0773.
♦
March 2
: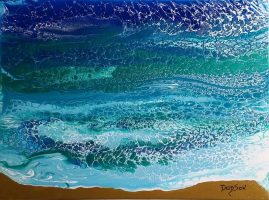 Artist Dara Dodson Opening at Ocean Art Gallery, 206 Moody Blvd. (SR100) in downtown Flagler Beach, across the street from the city's First Friday "Music in the Park." Kicking off an exhibit that will run through March 31, guests first will be treated to large palm trees observed from below in a collection Dodson calls "Looking Up." Accompanying the palms will be Dodson's poured acrylic paintings of the ocean, all of which are offset by classic white frames. Everyone is invited to the art opening. Jim Hain, head of the Marineland Right Whale Project, will play alto and bass flute for the enjoyment of guests during the Reception.
♦
March 2
: First Friday Garden Walk at Washington Oaks Garden State Park at 10 a.m. Join a Ranger on the first Friday of the month at 10 a.m. for a walk through our historical gardens. Learn about the history of our park while exploring the beauty of the formal gardens. The walk is approximately 1 hour. Please bring water and wear comfortable walking shoes. Meet in the Garden parking lot. Garden walk included with park entry. Call 386-446-6783 for more information.
♦
March 2
: Flagler County Elections Supervisor Kaiti Lenhart, born in 1981, is 37.
♦
March 3
: The Flagler County Stamp and Coin Club holds it 14th annual stamp and coin show at the Elk's Lodge #2709 in Palm Coast from 10 a.m. to 3 p.m. This show is open to the public and everyone interested in stamps and coins. There will be many dealers, and members, to give free evaluation of your collections. Come early and bring your friends. There will be a Chinese Auction during the show. Door prizes will be called every 30 minutes between 10:30 a.m. and 2:30 p.m.Free stamp area for the young and young at heart. Free parking and admission. Visit the web site at http://stampandcoinclub.com or mail us at stampandcoin@hotmail.com
♦
March. 3
: The National Symphony Orchestra of Cuba in concert at at 7:30 p.m. Lewis Auditorium at Flagler College, 14 Granada Street, St. Augustine, opposite the Lightner Museum. $40 per ticket. This is part of the
Winter Orchestral Series
. The National Symphony of Cuba has been instrumental in introducing Latin American music to the international classical music community, in addition to covering a vast symphonic and chamber repertoire ranging from baroque to contemporary music. International tours have taken the orchestra to Russia, Poland, Yugoslavia, Mexico, Nicaragua, Spain, Peru and Argentina. More than 100 guest conductors have led, and many acclaimed international soloists have performed with the orchestra.
Book tickets online here
, or Call (904) 797-2800 for tickets or contact us by e-mail at EMMAinfo@bellsouth.net.
♦
March 4
: The Sheltering Tree, Flagler County's only cold weather shelter, holds its second annual fundraiser. The
"Have a Heart for the Homeless" dinner and dance
will raise money for the shelter assisting new, near, or chronically homeless. Tickets to the event, to be held at Elks Lodge #2709 off Old Kings Road in Palm Coast, are $35 each. For reservations call the Shelter at 386-437-3258 extension 105, or email
flaglershelteringtree@yahoo.com
. Tickets are also available at Aimee's Hallmark Shop at Palm Harbor Shopping Village in Palm Coast. Doors open at 5 p.m. with a sit-down dinner beginning at 6 p.m. Music and entertainment will be provided by Palm Coast headline entertainers Debbie Owen and Tony T. Raffles and door prizes include a three-day, two-night Ocean View suite package at The Hammock Beach Resort. The prize was donated by the Resort. Fine jewelry from Greg Lynn Jewelers will also be raffled off.
See details here
.
♦
March 4
: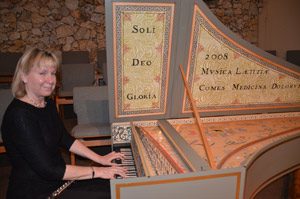 The Chamber Players of Palm Coast, under the direction of Paige Dashner Long, will present a beautiful chamber music concert at Palm Coast United Methodist Church, performing works by Tartini, Handel, Tchaikovsky and Haydn. Members from the Flagler Youth Orchestra's advanced ensemble will open the concert with one selection and will also join the Chamber Players of Palm Coast to play Tchaikovsky's Waltz from Serenade for Strings. The concert features violinists Sue Cryan as concertmaster, Dorothy Barrett, El Gervasio, Martha Delaney-Hotz, Chris Romaine and Zoriy Zinger; violists Penny Crouch, Karen Hacker and Jack Jeffe; cellos Brittany Maroney and Sandy Pearson; flutes Wendy Gill and Paige Long, also playing harpsichord. The concert is free and open to all. Please invite family and friends to this wonderful concert, as well as forward this email to those who may be interested. Palm Coast United Methodist Church is located at 5200 Belle Terre Parkway. For more details, call 386-445-1600.
♦
March 4
: Robert Wittman, founder of the FBI's art crimes division, will return for an encore in Palm Coast,
following his popular appearance in 2015
, to talk about recovering stolen art and cultural artifacts during his program "More Undercover Adventures with Robert Wittman" at 3 p.m. at the Flagler Auditorium as part of the
Flagler County Art League's 40th anniversary celebration
. Flagler County Art League is hosting a VIP "meet and greet" reception at 1:30 p.m., prior to Wittman's presentation at 3 p.m. VIP tickets are $65 each. General admission tickets are $22. Group sales (10 or more) $18 each. Call the Flagler Auditorium box office at 386-437-7547 or 866-353-4537 or purchase online at www.FlaglerAuditorium.org.
♦
March. 4
: Tim Ripley performs at 1 p.m. as part of Washington Oaks Garden State Park's Music in the Garden. Call 446-6783 for more information. $10 suggested donation. Beer, wine, appetizers. Park entry is $5 per vehicle.
For events beyond this date, see the fuller Coming Days here.
To • include your event in this section, please email the details, including date, time, a brief description of the event, contact information, and, if you wish, an image, to editor@flaglerlive.com.

Theories of the rise of Trump https://t.co/wDjGBxR7Vz

— Arts & Letters Daily (@aldaily) February 7, 2018
How a month and a half on Paxil taught me to love being shy: https://t.co/bTWo3GsqK6 pic.twitter.com/lqYhHnA8jQ

— Slate (@Slate) February 1, 2018
After losing in court over voting cases, Republican lawmakers in Pennsylvania and North Carolina seek judicial branch takeovers.
https://t.co/Pm6yLm3tB6

— AlterNet (@AlterNet) February 7, 2018
Hoping that the planned military parade will include veterans & among these the disabled. In fact, most of the parade should be veterans. Stretching on & on for blocks. & photographs of those who'd died in battle. Who could possibly object?

— Joyce Carol Oates (@JoyceCarolOates) February 7, 2018
Living and loving through loss – beautiful letters of consolation from great minds: Einstein, Turing, Carson, Darwin, Lincoln, Brahms, and Dickens (who was born on this day in 1812) https://t.co/mxIxo5lzSi pic.twitter.com/eTOR2FMZcN

— Maria Popova (@brainpicker) February 7, 2018


Keep Up with Donald Trump's attacks on the press through the ACLU's running tab here.
Keep Up with mass shootings in a running database here.

Palm Coast Construction and Development Progress Reports
Here's a summary of the latest city developments as of Jan. 26, 2018, with a link to the full week in review here.
<![if !IE]><![endif]>

Road and Interstate Construction:

Edith Mathis's Creations
The great German Soprano Edith Mathis turns 80 Sunday. Deutsche Grammophon is celebrating the occasion with a big box set of seven CDs and nearly 200 tracks. And here she is in a complete performance of Haydn's Creation, with the Scottish Chamber Orchestra under the direction of Peter Schreier, himself a tenor and an old colleague of Mathis's, with great recordings of Bach's cantatas under the direction of Karl Richter.
Previous Codas: