Weekend Briefing: Birds of a Feather Fest, Food Fest, 2 Operas, Sarah Hartley, Artist of the Year
FlaglerLive | February 9, 2018
Weekend: Pleasant, highs in the mid to upper 70s, lows in the lower 60s. Details here.
Today's document from the National Archives and the Astronomy Picture of the Day.
Today's tides: at the beaches, at the Intracoastal Waterway.
Drought Index43
The OED's Word of the Day: acrolith, n..
The Live Community Calendar
Today's jail bookings.
Today's Briefing: Quick Links

"But real change, dramatic change can only occur with the help of others. And that is what I sought. A dramatic change. It's not something that I dreamed up or even something that evolved over the last few years. No, it was something that I had thought about, dreamed about since a very early age, as a 4 or maybe 5-year-old at the latest. I don't remember my age – it is irrelevant anyway; the change I dreamed off was not possible. It wasn't possible physically, and more than that, it wasn't possible socially. Who had ever heard of a boy wanting to be a girl? Totally ridiculous. The sissy. There must be something wrong with him. But all the same, the idea, the feelings, belonging, the overwhelming desires never left me."
–Palm Coast resident Sarah L. Hartley, from her memoir, "Sunset: Sunrise: A Journey of Self-Acceptance" (2018).
Previously:

Note: all government meetings noticed below are free and open to the public unless otherwise indicated. Many can be heard or seen live through each agency's website.
The Sheriff's daily incident reports and jail bookings are posted here.

Free For All Fridays on WNZF: Host David Ayres welcomes Kara Hoblick of the Florida Agriculture Museum in palm Coast to talk about the weekend's music and food fest there, Sheriff Rick Staly, and Rep. Paul Renner, who'll give an update on the legislative session, all starting a little after 9 a.m. with a commentary by FlaglerLive Editor Pierre Tristam on the juvenalia of military parades.
Friday, Saturday, Sunday: Palm Coast's fourth annual Birds of a Feather Fest, offering a weekend of birding, photography, workshops, family activities and a special community presentation for everyone who loves nature and wildlife. A full schedule is at www.birdingfest.com. New this year is PeaCee's Big Backyard behind Palm Coast City Hall on Saturday, Feb. 10. This backyard-sized interactive exhibit will allow festival-goers of all ages explore how to attract birds and butterflies to their own backyards. The Audubon Center for Birds of Prey will set up in PeaCee's Big Backyard and give two shows, and there will be a full array of nature-related children's activities all for free. Four free beginner bird walks will start from City Hall at 8 and 10 a.m., noon and 2 p.m. that day. Other new features for 2018 are a big trip to Lake Apopka Wildlife Drive; a bird walk at Pelicer Creek Conservation Area; classes on iPhoneography, Pokemon Go (for birding) and Building a Bird-Friendly Backyard; and a behind-the-scenes reception with Moose Peterson before his Saturday night community presentation. The popular Introduction to Birding, eBirding and Bird Identification workshops will also be offered.
Friday: The internationally renowned Miró Quartet performs music of Haydn, Boccherini and Schumann as part of the seventeenth season of the Amelia Island Chamber Music Festival. The performance is scheduled for 7:30 p.m. at Amelia Baptist Church, 961167 Buccaneer Trail in Fernandina Beach. Tickets for this concert and the entire 2018 season are available at www.aicmf.com or by calling the Festival office at 904-261-1779.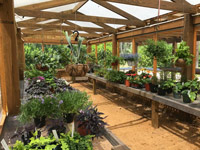 Saturday: Second Saturday Plant Sale at Washington Oaks Garden State Park, 10 am-2 p.m. The Friends of Washington Oaks are here to give personal attention and answer your questions as you purchase Florida friendly plants and novelties for your home and yard. "Cold Protection 101" will be the topic of our 11am plant chat. Volunteers will discuss the actions needed before and after cold snaps. Learn how to winterize your garden and patio plants for frosts and freezes. Join the Friends of Washington Oaks to get 20 percent off your plant purchases. 6400 North Oceanshore Blvd.
Saturday: Classical guitarist Peter Fletcher is once again returning to the Flagler County Public Library so please join us at 2 p.m. and enjoy the sounds of the classical guitar. To be held in the DCR room of the library. Refreshments will be served. Sponsored by the Friends of the Library, 2500 Palm Coast Pkwy. N.W., Palm Coast.
Saturday: For the Love of the Dance, 7 p.m. to whenever at the African-American Cultural Society, 4422 US Hwy 1, Palm Coast. This Second Annual Valentine's Dance presents Chicago Style Steppin, Line Dance, and all styles of dance for couples and singles. All are welcome. $20 in advance $25 at the door. Table of 10 $180 in advance. Go to event website to reserve your advance ticket. DJ Platinum has your favorite music. Colors are red and/or white. Cash bar, free food, 50/50 raffle and Door prizes. This is a grown folks event.
Saturday: The Gargiulo Art Foundation of Palm Coast celebrates its 2017 Flagler County Artist of the Year
from 6 to 8:30 p.m. at the Flagler County Art League on the second floor of City Market Place, 160 Cypress Point Parkway, suite 207. The recipient is Diana Gilson. Join the foundation and the league in celebrating this annual event and meet many of the attending recipients of this award beginning with Peter Cerreta, first in the year 2000.
See:
Saturday: An Evening with Moose Peterson: 7 p.m. at the Flagler Auditorium, 5500 Highway 100, Palm Coast. World-renowned wildlife photographer Moose Peterson, winner of the John Muir Conservation Award, will share his photographs and the stories behind them, at this free Rooted in Nature Lecture. Free and open to the public. Doors will open at 6:30 p.m. and program will begin at 7 p.m. More info: www.birdingfest.com and 386-986-2484. The event is part of Palm Coast's Birds of a Feather festival.
Saturday: Flight to Freedom, 10 a.m. In celebration of Black History Month, walk with reenactors from the Fort Mose Historical Society on the Freedom Trail, the first "Underground Railroad" and learn the story of hundreds of people who fled to Spanish Florida from enslavement on British indigo and sugar plantations in South Carolina in the 1700s. Location: Fort Mose Historic State Park, 15 Fort Mose Trail, St. Augustine, 32084. For more information, call (904) 823-2232 or visit www.fortmose.org.
Saturday: The Flagler-St. Johns-Putnam County Chapter of The Charmettes Inc. will be having their annual "Women In Red" luncheon on Saturday February 10th at the Ravine Gardens in Palatka, Fl. from 11 a.m. to 1 p.m. The Charmettes have two speakers this year, Sarah Highman, RN of St. Augustine, who will speak on Health Education, Lisa James, Modern Woodmen of America of St. Mary's, Georgia, who will speak on Women in the Business World. Everyone is invited to enjoy this most informative event to benefit cancer research. Tickets are $25 and are available from any Charmette member. For more information please contact Charmette Evelyn Vasquez 386-235-7324. The Charmettes Inc. is a sisterhood of dedicated women committed to improving the quality of life within our communities through advocacy, education, service and support for cancer research.
Saturday: Puccini's Madama Butterfly at the Peabody Auditorium in Daytona Beach, 7 p.m. Tickets range from $39 to $69. Puccini's Madama Butterfly is the story of an innocent young geisha who falls in love with an American Navy lieutenant, only to be faced with an all-consuming heartbreak. Puccini's emotionally charged opera will be fully staged with a new set, by Teatro Lirico D'Europa, who will also debut several new soloists for us here in Daytona Beach. The accompanying 40-piece orchestra will feature a special ensemble of all American musicians, and the production will include a local student playing Sorrow, Butterfly's son. Performed in the original Italian language and featuring English supertitles. The Peabody Auditorium is at 600 Auditorium Boulevard, Daytona Beach. Reach the box office from 10:30 a.m. to 5:30 p.m. Monday through Fruday and Saturdays from 10 to 2 at 386/671-3462. Details and tickets here.
Saturday, Sunday: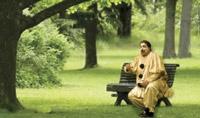 First Coast Opera presents: "I Pagiacci and The Strangers Tale." Originally written as a companion piece to Stravinsky's "A Soldier's Tale", "A Stranger's Tale" presents a homeless man whose interactions with others in New York City's Central Park ultimately leads to improved lives. This double-bill production is fully-staged at Flagler College's Lewis Auditorium. 7:30 p.m. Saturday, Feb. 10, 2 p.m. Sunday, Feb. 11. Tickets are $40 for adults and $10 for students. Location: 14 Granada Street, St. Augustine, FL 32084. For more information visit www.firstcoastopera.com.
Sunday: Hot 'n Spicy Food and Music Fest at the Florida Agriculture Museum: $5 will get you in for Hot N Spicy Food, Music, Fun. Banana Derby Monkey Racing. Hug an Alpaca. Those Guys, Southern Rock from noon to 4 p.m. Wagon rides for $5, 11 a.m. to 4 p.m. Gates open at 10am
Sunday: Made in St. Augustine, 11 a.m.-6 p.m. Come hungry and celebrate everything made in the nation's oldest city at this one-day festival. Explore the many tastes of St. Augustine in one place and enjoy a market-like atmosphere with local and handmade goods. Sample signature dishes from the city's best chefs, hand-pick produce from local farmers, and drink various beverages from local coffee roasters, brewers and distillers. Location: Francis Field West Castillo Dr., St. Augustine, FL 32084. For more information, visit www.madeinsaintaugustinefest.com.
Live and inert bombing: Navy training schedules indicate that live and inert bombing will take place at the Pinecastle Range Complex located in the Ocala National Forest, which may rattle windows in Palm Coast and Flagler County. The schedule is as follows:
Friday: from 11 a.m. to 11 p.m. – Live and Inert
Saturday: from 11 a.m. to 11 p.m. – Live and Inert
Sunday: from 11 a.m. to 11 p.m. – Live and Inert
During bombing periods wildlife may be temporarily displaced. Use extra caution when driving through the Ocala National forest and surrounding areas. Secure any items around your residence that could attract wildlife. Always be mindful of larger animals including black bears and practice bearwise measures. The telephone number for noise complaints is 1-800-874-5059, Fleet Area Control and Surveillance Facility, Jacksonville, Fla.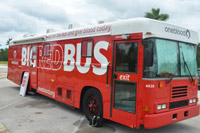 Blood Donations: The Big Red Bus will be at the following locations this week:
Friday: Chick-Fil-A, 1000 Palm Coast Parkway, from 11 a.m. to 4 p.m.
Sunday: Epic Theaters, Palm Coast, 1185 Central Ave., noon to 6 p.m.

None.

In Florida and in State Government:
Note: Some proceedings below can be followed live on the Florida Channel. Most legislative proceedings can be followed through the Senate or House websites.

No events of note.
—-Compiled by the News Service of Florida and FlaglerLive

To • include your event in this section, please fill out this form.
♦
Nov. 19
: The Flagler County Commission hosts a ribbon-cutting for its new tourist cottages at the Princess Place Preserve, 2500 Princess Place Road, at 10 a.m. The commission holds a reception for outgoing Commissioner Nate McLaughlin at 3 p.m. at the
Emergency Operations Center
, 1769 E. Moody Blvd, Bldg. 3 (behind the Government Services Building), Bunnell.
♦
Nov. 19
: The Flagler County Commission has a scheduled workshop at 1 p.m. at the
Emergency Operations Center
, 1769 E. Moody Blvd, Bldg. 3 (behind the Government Services Building), Bunnell. Commissioners will discuss legislative priorities in the legislative session next year.
♦
Nov. 19
: The Flagler County Commission meets at 5 p.m. at the Government Services Building to consider the last agenda before Commissioner Nate McLaughlin is replaced. To that end, the county administrator has loaded the agenda with items designed to gain McLaughlin's vote before his replacement by Joe Mullins, an avowed opponent of County Administrator Craig Coffey and many of his policies. Among the controversial agenda items:
a proposed lease
that would allow Captain's BBQ, a private restaurant at Bing's Landing to build a new, larger structure near its existing restaurant, as the current structure is decaying, and to extend the lease to mid-century. Commissioners are also expected to consider buying space for the tax collector's office and selling a parcel of land at Matanzas Woods Parkway to Florida Hospital Flagler, as well as approve a
large contract for a document-management system
.
♦
Nov. 20
: The Flagler County Commission holds oath of office ceremonies for newly elected Commissioners Greg Hansen and Joe Mullins, at 9:30 a.m. at the Government Services Building, Bunnell.
♦
Nov. 20
: The Flagler County Canvassing Board meets at 10 a.m. at the Supervisor of Elections Office, Government Services Building, 1769 E. Moody Boulevard, Building 2, Suite 101. The agenda: Manual post-audit.
♦
Nov. 20
: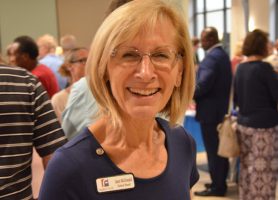 The Flagler County School Board meets for an information-only workshop at 1 p.m. in Training Room 3 on the third floor of the Government Services Building, Bunnell, when it will hear updates on its use of facilities policy, on the PAL program and its own operations manual, and at 6 p.m., when Board members Janet McDonald, Andy Dance and Trevor Tucker are all sworn-in after winning their re-election bids. The board will then reorganize and appoint a new chair. It will then conduct its regular business.
♦
Nov. 20
: The Palm Coast City Council meets at 9 a.m. at City Hall in Town Center. The council is expected to approve an agreement with county government resolving a dispute over the Airport Commons development across from Bulldog Drive, and certify the election results that ended with the election of Eddie Branquinho and Jack Howell to the council, who will be taking their oath of office at the end of the meeting. The council will then reorganize its committee assignments.
♦
Nov. 20
: The Bunnell Planning and Zoning Board meets at 6 p.m. at City Hall, 201 West Moody Boulevard, Bunnell.
♦
Nov. 20
: The River to Sea Transportation Planning Organization, a regional panel that includes representatives from several Flagler County governments, meets at 1:15 p.m. (Citizens Advisory Committee) and at 3 p.m. (Technical Coordinating Committee) at 2570 W. International Speedway Blvd., Suite 100 (Conference Room), Daytona Beach.
Agenda here
.
♦
Nov. 20
: Stetson Choral Union, Sandra Peter, conductor. Lord Nelson Mass by Joseph Haydn performed by Stetson's largest choral ensemble with orchestra. 7:30 First Baptist Church, DeLand 725 N Woodland Blvd, DeLand. 386-822-8950. Admission: $10 adults, $5 youth and students and free for ages 12 and under. Tickets are available at the door or at www.stetson.edu/music-tickets.
♦
Nov. 21
: The Flagler County Sheriff's Domestic Violence Task Force gathers for its first follow-up meeting since January to discuss successes, challenges and progress, at 10 a.m. in the jury assembly room on the first floor of the Flagler County courthouse. There will be updates from the Social Services, Mental health and Medical Services, Education, Faith Based Services and the Criminal Justice Committees.
♦
Nov. 21
: The Flagler County Technical Review Committee meets at 9 a.m. in the First Floor Conference Room of the Government Services Building, Bunnell.
♦
Nov. 21
: The Flagler County Contractor Review Board meets at 5 p.m. in board chambers at the Government Services Building, Bunnell.
♦
Nov. 21
: The Flagler County Value Adjustment Board meets at 10 a.m. at the Government Services Building, Bunnell.
♦
Nov. 22
: Get "Huffin' N Puffin' before all the Turkey N Stuffin'" at this year's Thanksgiving Feet to Feast 5K, presented by Palm Coast's Parks & Recreation on Thanksgiving morning. This event is a Thanksgiving Day tradition, taking runners and walkers along some of Palm Coast's most beautiful trails and walkways. The race will begin at 7:45 a.m. at the Flagler/Palm Coast Campus of Daytona State College, 3000 Palm Coast Pkwy SE, Palm Coast, and continue down and along the beautiful waterfront path on the Intracoastal Waterway and back through the tree-lined St. Joe Walkway. A free Kids Fun Run for ages 6 and younger will begin at 8:45 a.m. $25 early-bird registration, through Nov. 12; $35 regular registration (Nov. 13-21), $40 day-of-race registration (cash or check only), starting at 6:30 a.m. Nov. 22 at the Flagler/Palm Coast Campus of Daytona State College
$20 for students K-12. Register here:
www.palmcoastgov.com/FeettoFeast
.
♦
Nov. 23-25
: "All things Christmas," on Black Friday weekend, a fund-raiser for the Nearly New Thrift Store: Holiday table runners, Christmas ornaments and festive items will be on display for sale at the Santa Maria del Mar Church Learning Center on Friday and Saturday from 10 a.m. to 4 p.m., and Sunday from 10 a.m. to 1 p.m. The Learning Center is located at 915 North Central Avenue in Flagler Beach. For more information on the Nearly New Thrift Store, stop by the store or call. 386 439-0071.
♦
Nov. 27
: The City of Palm Coast is planning to apply for a grant to fund new walking trails and paths at Long Creek Nature Preserve, and as part of the grant application process, the City will hold a public meeting to receive citizens' comments on the proposed project. The public is invited to the meeting from 1 to 3 p.m. at the Palm Coast Community Center, 305 Palm Coast Pkwy NE. The City is seeking a Recreational Trails Program Grant for the upcoming phase of improvements to the park, which opened in 2015 at 1050 Palm Harbor Pkwy., Palm Coast. Plans call for a new 8-foot-wide shell path that includes overlooks into Long Creek. For more information, contact Cindi Lane, Communications & Marketing Manager, at clane@palmcoastgov.com and 386-986-3708.
♦
Nov. 27
: The Flagler County NAACP will convene at 6 p.m., at the African American Cultural Society, 4422 U.S. 1 North, Palm Coast. The Election Supervisory Committee will supervise the branch election of officers and at-large members for the 2019-2021 Executive Committee. And, because the election is important, the membership is urged to attend. For further details, call the NAACP at 386-446-7822.
♦
Nov. 28-30
: Flagler Beach Aviation Days at the Flagler Beach Museum, 207 S. Central Ave, Flagler Beach, three days of free aviation-related events: November 28th is the anniversary date of Charles Lindbergh's forced landing at the Flagler Beach Airport in 1931. This momentous event, along with the story of Okey & Martha Bevins, famous aviators who operated the beach airport flying school, and the importance of the Civil Air Patrol (CAP) Coastal Patrol Base 5 in Flagler Beach during 1942-43, will be celebrated during the three-day event. Displays will be set up at the museum and the free events will include: November 28, Charles Lindbergh Day. There will be a walking tour to the site of the airport beacon, now the south lot of the Flagler Beach Community Church, and to Betty Steflick Preserve to view the remains of the runways. November 29, Okey and Martha Bevin's Day. Becky Moses, cousin of Okey, has offered to share memorabilia for display, and will be available to share some family history and talk with attendees. November 30, CAP Day. Tom Duncan will present and discuss a power point presentation of his book, "Forgotten Flyers and Airfields" in the Commission Chambers at City Hall.
♦
Nov. 28
: A meeting of the Compassionate Friends is scheduled at the Vitas Office at 4 North Old Kings Road (across from Kentucky Fried Chicken) in Palm Coast. The meeting begins at 5:30 p.m. The Compassionate Friends, a nonprofit self-help bereavement support organization for families that have experienced the death of a child. The meeting is open to all parents, grandparents, and siblings over age 18 who has suffered the loss of a child of any age. For more information, call John Brady at 610-428-3139. Brady will have information about special grieve services available from Vitas for anybody who will need help during the holiday time and will talk about a special candle lighting ceremony on December 9.
To learn more about The Compassionate Friends, visit their national website at www.compassionatefriends.org.
♦
Nov. 28
: The Flagler Education Foundation leads
one of its bi-monthly free tours
of the school district's Classroom to Careers Flagship Programs. Each public school offers a unique Flagship Program, which allows students unique opportunities to discover paths that lead them from the classroom to career success. The tours visit one or two schools at a time, with student ambassadors that take the group on a guided tour of their programs. Community members are able to interact with the students, the Education Foundation, and school staff to ask questions about the programs. The goal is to inform the public of the programs students participate in from Kindergarten through high school. There are currently 23 programs spread over all nine traditional public schools. Anyone interested in participating may contact the Education Foundation's Shelley Wheeler at wheelers@flaglerschools.com or 386-437-8929 x1123, for the time and location to meet. Per school safety guidelines everyone will need to bring a picture ID to enter the schools. Today's tours: Flagler Palm Coast High School's aerospace, i3 and teaching academies at 10:30 a.m.
♦
Nov. 28
: 2018 Sunshine Seminar Series presented by the First Amendment Foundation, with overviews on the Sunshine Law, discussions of open government and First Amendment and media law, 8:30 a.m. to 2:30 p.m., $20 for foundation members, $35 for non-members,
click here to register
, at the Orlando Sentinel, 633 North Orange Avenue, Orlando.
♦
Nov. 28
: Chanticleer performs at 7 p.m. at the At the Peabody Auditorium, 600 Auditorium Boulevard, Daytona Beach. Call 386/671-3462 or
book tickets here
. $39 to $69. It's a presentation of the Daytona Beach Symphony Society.
♦
Nov. 29
: Jonathan Canales, who was found guilty of
attempted first degree murder
by a Flagler County jury in October, is sentenced at 1:30 p.m. by Circuit Judge Terence Perkins in Courtroom 401 at the Flagler County courthouse. The judge has no discretion: Canales is to be sentenced to mandatory life without parole.
♦
Nov. 29
: Jerry Parrish, Chief Economist and director for research for the Florida Chamber Foundation, is the Common Grounds breakfast speaker at 8 a.m. He will be providing an update on the Florida 2030 research project of the Florida Chamber Foundation, including how the demographics of Florida are changing the state and how that will affect Florida and Flagler County, and on the state's business climate and how to keep the positive momentum. Hilton Garden Inn, 55 Town Center Dr., Palm Coast. Registration required by Nov. 26. Members can preregister for $25, Guests and future members can attend for $35.
♦
Nov. 29
: 2018 Sunshine Seminar Series presented by the First Amendment Foundation, with overviews on the Sunshine Law, discussions of open government and First Amendment and media law, 8:30 a.m. to 2:30 p.m., $20 for foundation members, $35 for non-members,
click here to register
, at the The Florida Times-Union, 1 Riverside Avenue, Jacksonville.
♦
Nov. 30, Dec. 2
: The Community Chorus of Palm Coast presents its Winter Concert Friday at 7 p.m. and Sunday, Dec. 2 at 4 p.m. at Trinity Presbyterian Church on Florida Park Drive. Free. Concerts. For additional information contact President Jeff McKay at 386-405-2820 or visit our website. Communitychorusofpalmcoast.com.
♦
Dec. 1
:

Enrollment Day at Daytona State College, 9 a.m.-1 p.m. at DSC's Daytona Beach Campus, Wetherell Center, located at 1200 W. International Speedway Blvd. Students can take advantage of the one-stop event to complete everything from admission to registration and have a chance to win a $350 scholarship from the Daytona State Foundation. How it works: Students start by completing a Daytona State application, then meet with an Admissions Advisor and Financial Aid Counselor, take an assessment test (if applicable), meet with an Academic Advisor, and then lock in their schedule. The Daytona State Financial Aid Office will be open to assist with college education financing and will provide assistance to complete the financial aid applications (FAFSA). Academic Advisors will also be available to talk about unique academic programs such as Honors College and Learning Communities which includes Linked Classes and Daytona State's award-winning QUANTA program. Enrollment Day event will culminate with a free drawing for a $350 scholarship presented by the Daytona State Foundation; only students registering for classes at the event will be eligible for this drawing.
♦
Dec. 1
: Ocean Art Gallery celebrates the Holiday Season with an exciting Art Reception, Sea Turtle Art Raffle Drawing, and an Olive Oil Tasting from 5 – 8 p.m. at its Granada Plaza location in Ormond Beach. The gallery concludes its November-long fundraising project called Turtle Palooza II with the drawing of the winning ticket for "Amazing Grace," a sea turtle painting donated by watercolorist and gallery co-owner Bibi Gromling. The drawing will be at 7:30 pm. The winner does not have to be present. The gallery will showcase a variety of art from its 33 artists, most of whom are from Central Florida and very well-known throughout the state and the Southeast US. Mediums represented include oil, acrylic, watercolor, mixed media, poured acrylic, photography, sculpture, and sterling silver jewelry. The Reception will have live music provided by the Dr. Cashband and refreshments will be served.
♦
Dec. 2
: University Concert Band, Douglas Phillips, conductor: The newly established University Concert Band invites you to celebrate the start of the holiday season. Seasonally themed selections include: Percy Grainger's beautiful Sussex Mummers' Christmas Carol, variants on a Mediaeval Tune (In Dulci Jubilo) by Norman Dello Joio, A Hanukkah Festival to celebrate the first night of Hanukkah, themes from John Williams' soundtrack to the classic holiday movie franchise "Home Alone," Alfred Reed's glorious Russian Christmas Music, and of course, no holiday band concert would be complete without Leroy Anderson's classic holiday favorite, Sleigh Ride. 3 p.m. Lee Chapel in Elizabeth Hall, 421 N. Woodland Blvd., DeLand, 386-822-8950. Admission: $10 adults, $5 youth and students and free for ages 12 and under. Tickets are available at the door.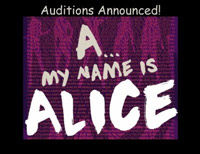 ♦
Dec. 3-4
: Audition Call: Flagler Playhouse's "A... My Name is Alice": Audition dates/time: Monday and Tuesday @ 6:30 pm at Flagler Playhouse. Looking for 5 talented females to play multiple roles in the musical, "A... My Name is Alice". Voice types needed: 2 sopranos, 3 altos. Ages: 18 and up. Please prepare a song in the Pop genre for the audition. You will also be asked to read prepared selections as part of the audition process. If you are unable to make the scheduled audition dates, please email Michele at moneil50@gmail.com for an alternate date. Performance dates : January 25 through February 10, 2019. Please park in the rear lot and enter through the cast door.
♦
Dec. 4
: The Flagler County Commission, the Flagler Beach City Commission and the U.S. Army Corps of Engineers hold a Joint Workshop to discuss the 6.25 mile Flagler Beach dune restoration project, at 1 p.m. at the
Emergency Operations Center
, 1769 E. Moody Blvd, Bldg. 3 (behind the Government Services Building), Bunnell.
♦
Dec. 7
: Florida House Rep. Paul Renner and Sen. Travis Hutson hold the annual legislative delegation meeting with local officials and organizations from 3 to 5 p.m. in the Flagler County Commission Chambers, 1769 E Moody Blvd., Building 2, Bunnell, to elect a Chair and Vice Chair of the Flagler County Delegation and take public testimony on legislative issues, appropriations, and local bills in the upcoming legislative session. Flagler County Delegation meetings are open to the public.
♦
Dec. 7
: Coffee Series at the Palm Coast Community Center, 9 a.m.: Tammy Cornelius, the Cardiology Cath Lab Manager at Florida Hospital Flagler, will help you "Know Your Numbers. They Could Just Save Your Life." We know a lot of numbers by heart, but do you know the most critical numbers for your heart health? Cornelius will discuss heart health and the important numbers you need to know, as well as signs and symptoms of heart disease and peripheral vascular disease.Coffee Series is sponsored by Florida Hospital Flagler, Parks & Rec's health and wellness event partner. It is held at the Palm Coast Community Center, 305 Palm Coast Pkwy. NE. The coffee and lecture are free, but pre-registration is required: www.parksandrec.fun/seniors.
♦
Dec. 7-8
: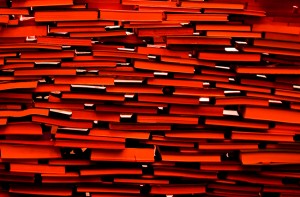 The Flagler Beach Library hosts a two-day holiday book sale, from 10 to 5 on Friday and from 10 to 2 on Saturday, with a sneak peek for cardholders only on Thursday from 10 to 5, 315 South 7th Street, Flagler Beach.
♦
Dec. 7 and 9
: The Choral Arts Society marks the Christmas season with a pair of concert at 7 p.m. Friday and 3 p.m. Sunday at St. Thomas Episcopal Church, 5400 Belle Terre Parkway, Palm Coast. For more information contact Betty Christian at betty@inthecreek.com or call 407/474-1437. See the website at http://www.casfl.org.
♦
Dec. 7-9
: Christmas Classic Radio Show: "It's a Wonderful Life," Friday and Saturday at 7:30 p.m., Sunday at 2 p.m., at The Flagler Playhouse, 301 E. Moody Blvd., Bunnell. Call the box office at 386-586-0773 or visit the website for tickets
here
. The Christmas Classic Radio Show, It's a Wonderful Life reworks the classic holiday film starring Jimmy Stewart and is set in a 1940s radio studio with a cast of five actors playing multiple roles and creating sound effects. They tell George Bailey's story of redemption, renewal and rejuvenation. This show is NOT part of our regular subscription season. Tickets for this show are $25.
♦
Dec. 8
: The Palm Coast Starlight Parade takes place starting at 7 p.m. at Central Park in Town Center – featuring colorful lighted floats, talented marching bands, and prizes for the top entries. All participants are encouraged to add lighted holiday displays to their floats. The route will begin at the Round-About on Central Avenue (east of Market Avenue) and head east; turning north onto Park Street, east onto Lake Avenue, and south on City Place; then continuing south on Bulldog Drive. Parade entry is free. The judging categories will be: Best of Parade, Best Marching Unit, Best Float and Best Decorated Vehicle. Prior to the Starlight Holiday Parade, the City of Palm Coast's Parks & Recreation Department will host a fun-filled afternoon at Central Park starting at 4 p.m. Visitors will enjoy live entertainment and performances; arrival of Santa and visits with Santa, food and beverages. Santa will visit with children until 6 p.m., and families will be able to take their own photos.
♦
Dec. 9
: Holiday in the Garden at Washington Oaks Gardens State Park, 6400 North Oceanshore Blvd., 10 a.m. to 4 p.m., holiday music, vendors, photos with Santa, children's arts and crafts, free entry with toy or canned good donation.
♦
Dec. 9
: Worldwide Candle Lighting, for Children gone too soon, 6 to 9 p.m., Sunsplash Park, 611 S. Atlantic Ave., Daytona Beach. Organized by The Compassionate Friends of Volusia and Flagler Counties. Contact Carol Fisher (386-793-1779) or Patricia Armor(386-290-8752) with questions or for more information. The Compassionate Friends Worldwide Candle Lighting unites family and friends around the globe in lighting candles for one hour to honor the memories of the sons, daughters, brothers, sisters, and grandchildren who left too soon. As candles are lit at 7 p.m. local time, hundreds of thousands of persons commemorate and honor the memory of all children gone too soon. Now believed to be the largest mass candle lighting on the globe, the 22nd annual Worldwide Candle Lighting, a gift to the bereavement community from The Compassionate Friends, creates a virtual 24-hour wave of light as it moves from time zone to time zone. This event started in the United States in 1997 as a small internet observance and has since swelled in numbers as word has spread throughout the world. Hundreds of formal candle lighting events are held and thousands of informal candle lightings are conducted in homes as families gather in quiet remembrance of children who have died, but will never be forgotten. https://www.compassionatefriends.org/event/22nd-annual-worldwide-candle-lighting/
You and your family are invited to bring framed pictures, photo albums, special songs, letters or poems (if you'd like). We will have table of love with pictures and momentos. We encourage all to bring flashlights, and dress appropriately for the weather.
♦
Dec. 9
: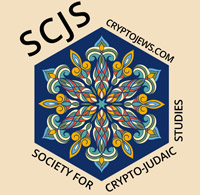 Dr. Sharonah Fredrick is among the presenters at the 9th Conference of the the Society for Crypto-Judaic Studies and the St. Augustine Jewish Historical Society at World Golf Village, 500 S Legacy Trail, St Augustine. This unique conference that will explore the lives and challenges faced by Jews and descendants of Jews who traveled to areas of America under the thumb of the Spanish Inquisition. Focusing on those Jews who converted to Christianity or hid their religious heritage, the conference will discuss the lives of these Crypto-Jews or Conversos who settled in America in the early years of the country, specifically in the Southeast. Presentations by scholars and historians will discuss the history of Spanish and Portuguese communities in the colonial period, operation of the Inquisition in the New World and research into crypto-Judaism especially as it pertains to what today is called the Southeastern United States. You can learn more about Dr. Fredrick and register for this important conference by visiting https://scjssajhsconferenc.wixsite.com/onedayconference/presenters . Conference registration including conference attendance, a lunch and keynote speaker and coffee and pastry service in the morning hours is $50. Registration after October 29 will be $65. Registration, which will commence August 15, should be directed to
this Pay Pal account
or sent to Post Office Box 174, SAJHS Conference, 701 Market Street, Suite 111, St Augustine, FL 32095. Checks and payment should be made payable to "SAJHS Conference." The conference will end with a performance of "The Secret" by Lee Weaver – a compelling tale of the experience of a crypto-Jew in 16th century St, Augustine, The performance will be at 7 p.m. Sunday evening in the hotel. Tickets for the performance are $20.
For events beyond this date, see the fuller Coming Days here.
To • include your event in this section, please email the details, including date, time, a brief description of the event, contact information, and, if you wish, an image, please use this form.

Theories of the rise of Trump https://t.co/wDjGBxR7Vz

— Arts & Letters Daily (@aldaily) February 7, 2018
How a month and a half on Paxil taught me to love being shy: https://t.co/bTWo3GsqK6 pic.twitter.com/lqYhHnA8jQ

— Slate (@Slate) February 1, 2018
After losing in court over voting cases, Republican lawmakers in Pennsylvania and North Carolina seek judicial branch takeovers.
https://t.co/Pm6yLm3tB6

— AlterNet (@AlterNet) February 7, 2018
Hoping that the planned military parade will include veterans & among these the disabled. In fact, most of the parade should be veterans. Stretching on & on for blocks. & photographs of those who'd died in battle. Who could possibly object?

— Joyce Carol Oates (@JoyceCarolOates) February 7, 2018
Living and loving through loss – beautiful letters of consolation from great minds: Einstein, Turing, Carson, Darwin, Lincoln, Brahms, and Dickens (who was born on this day in 1812) https://t.co/mxIxo5lzSi pic.twitter.com/eTOR2FMZcN

— Maria Popova (@brainpicker) February 7, 2018


Keep Up with Donald Trump's attacks on the press through the ACLU's running tab here.
Keep Up with mass shootings in a running database here.

Palm Coast Construction and Development Progress Reports
Here's a summary of the latest city developments as of Jan. 26, 2018, with a link to the full week in review here.
<![if !IE]><![endif]>

Road and Interstate Construction:

Edith Mathis's Creations
The great German Soprano Edith Mathis turns 80 Sunday. Deutsche Grammophon is celebrating the occasion with a big box set of seven CDs and nearly 200 tracks. And here she is in a complete performance of Haydn's Creation, with the Scottish Chamber Orchestra under the direction of Peter Schreier, himself a tenor and an old colleague of Mathis's, with great recordings of Bach's cantatas under the direction of Karl Richter.
Previous Codas: