Weekend Briefing: Birds of a Feather Fest, Food Fest, 2 Operas, Sarah Hartley, Artist of the Year
FlaglerLive | February 9, 2018
Weekend: Pleasant, highs in the mid to upper 70s, lows in the lower 60s. Details here.
Today's document from the National Archives and the Astronomy Picture of the Day.
Today's tides: at the beaches, at the Intracoastal Waterway.
Drought Index43
The OED's Word of the Day: acrolith, n..
The Live Community Calendar
Today's jail bookings.
Today's Briefing: Quick Links

"But real change, dramatic change can only occur with the help of others. And that is what I sought. A dramatic change. It's not something that I dreamed up or even something that evolved over the last few years. No, it was something that I had thought about, dreamed about since a very early age, as a 4 or maybe 5-year-old at the latest. I don't remember my age – it is irrelevant anyway; the change I dreamed off was not possible. It wasn't possible physically, and more than that, it wasn't possible socially. Who had ever heard of a boy wanting to be a girl? Totally ridiculous. The sissy. There must be something wrong with him. But all the same, the idea, the feelings, belonging, the overwhelming desires never left me."
–Palm Coast resident Sarah L. Hartley, from her memoir, "Sunset: Sunrise: A Journey of Self-Acceptance" (2018).
Previously:

Note: all government meetings noticed below are free and open to the public unless otherwise indicated. Many can be heard or seen live through each agency's website.
The Sheriff's daily incident reports and jail bookings are posted here.

Free For All Fridays on WNZF: Host David Ayres welcomes Kara Hoblick of the Florida Agriculture Museum in palm Coast to talk about the weekend's music and food fest there, Sheriff Rick Staly, and Rep. Paul Renner, who'll give an update on the legislative session, all starting a little after 9 a.m. with a commentary by FlaglerLive Editor Pierre Tristam on the juvenalia of military parades.
Friday, Saturday, Sunday: Palm Coast's fourth annual Birds of a Feather Fest, offering a weekend of birding, photography, workshops, family activities and a special community presentation for everyone who loves nature and wildlife. A full schedule is at www.birdingfest.com. New this year is PeaCee's Big Backyard behind Palm Coast City Hall on Saturday, Feb. 10. This backyard-sized interactive exhibit will allow festival-goers of all ages explore how to attract birds and butterflies to their own backyards. The Audubon Center for Birds of Prey will set up in PeaCee's Big Backyard and give two shows, and there will be a full array of nature-related children's activities all for free. Four free beginner bird walks will start from City Hall at 8 and 10 a.m., noon and 2 p.m. that day. Other new features for 2018 are a big trip to Lake Apopka Wildlife Drive; a bird walk at Pelicer Creek Conservation Area; classes on iPhoneography, Pokemon Go (for birding) and Building a Bird-Friendly Backyard; and a behind-the-scenes reception with Moose Peterson before his Saturday night community presentation. The popular Introduction to Birding, eBirding and Bird Identification workshops will also be offered.
Friday: The internationally renowned Miró Quartet performs music of Haydn, Boccherini and Schumann as part of the seventeenth season of the Amelia Island Chamber Music Festival. The performance is scheduled for 7:30 p.m. at Amelia Baptist Church, 961167 Buccaneer Trail in Fernandina Beach. Tickets for this concert and the entire 2018 season are available at www.aicmf.com or by calling the Festival office at 904-261-1779.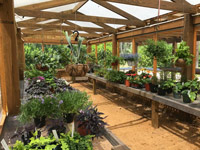 Saturday: Second Saturday Plant Sale at Washington Oaks Garden State Park, 10 am-2 p.m. The Friends of Washington Oaks are here to give personal attention and answer your questions as you purchase Florida friendly plants and novelties for your home and yard. "Cold Protection 101" will be the topic of our 11am plant chat. Volunteers will discuss the actions needed before and after cold snaps. Learn how to winterize your garden and patio plants for frosts and freezes. Join the Friends of Washington Oaks to get 20 percent off your plant purchases. 6400 North Oceanshore Blvd.
Saturday: Classical guitarist Peter Fletcher is once again returning to the Flagler County Public Library so please join us at 2 p.m. and enjoy the sounds of the classical guitar. To be held in the DCR room of the library. Refreshments will be served. Sponsored by the Friends of the Library, 2500 Palm Coast Pkwy. N.W., Palm Coast.
Saturday: For the Love of the Dance, 7 p.m. to whenever at the African-American Cultural Society, 4422 US Hwy 1, Palm Coast. This Second Annual Valentine's Dance presents Chicago Style Steppin, Line Dance, and all styles of dance for couples and singles. All are welcome. $20 in advance $25 at the door. Table of 10 $180 in advance. Go to event website to reserve your advance ticket. DJ Platinum has your favorite music. Colors are red and/or white. Cash bar, free food, 50/50 raffle and Door prizes. This is a grown folks event.
Saturday: The Gargiulo Art Foundation of Palm Coast celebrates its 2017 Flagler County Artist of the Year
from 6 to 8:30 p.m. at the Flagler County Art League on the second floor of City Market Place, 160 Cypress Point Parkway, suite 207. The recipient is Diana Gilson. Join the foundation and the league in celebrating this annual event and meet many of the attending recipients of this award beginning with Peter Cerreta, first in the year 2000.
See:
Saturday: An Evening with Moose Peterson: 7 p.m. at the Flagler Auditorium, 5500 Highway 100, Palm Coast. World-renowned wildlife photographer Moose Peterson, winner of the John Muir Conservation Award, will share his photographs and the stories behind them, at this free Rooted in Nature Lecture. Free and open to the public. Doors will open at 6:30 p.m. and program will begin at 7 p.m. More info: www.birdingfest.com and 386-986-2484. The event is part of Palm Coast's Birds of a Feather festival.
Saturday: Flight to Freedom, 10 a.m. In celebration of Black History Month, walk with reenactors from the Fort Mose Historical Society on the Freedom Trail, the first "Underground Railroad" and learn the story of hundreds of people who fled to Spanish Florida from enslavement on British indigo and sugar plantations in South Carolina in the 1700s. Location: Fort Mose Historic State Park, 15 Fort Mose Trail, St. Augustine, 32084. For more information, call (904) 823-2232 or visit www.fortmose.org.
Saturday: The Flagler-St. Johns-Putnam County Chapter of The Charmettes Inc. will be having their annual "Women In Red" luncheon on Saturday February 10th at the Ravine Gardens in Palatka, Fl. from 11 a.m. to 1 p.m. The Charmettes have two speakers this year, Sarah Highman, RN of St. Augustine, who will speak on Health Education, Lisa James, Modern Woodmen of America of St. Mary's, Georgia, who will speak on Women in the Business World. Everyone is invited to enjoy this most informative event to benefit cancer research. Tickets are $25 and are available from any Charmette member. For more information please contact Charmette Evelyn Vasquez 386-235-7324. The Charmettes Inc. is a sisterhood of dedicated women committed to improving the quality of life within our communities through advocacy, education, service and support for cancer research.
Saturday: Puccini's Madama Butterfly at the Peabody Auditorium in Daytona Beach, 7 p.m. Tickets range from $39 to $69. Puccini's Madama Butterfly is the story of an innocent young geisha who falls in love with an American Navy lieutenant, only to be faced with an all-consuming heartbreak. Puccini's emotionally charged opera will be fully staged with a new set, by Teatro Lirico D'Europa, who will also debut several new soloists for us here in Daytona Beach. The accompanying 40-piece orchestra will feature a special ensemble of all American musicians, and the production will include a local student playing Sorrow, Butterfly's son. Performed in the original Italian language and featuring English supertitles. The Peabody Auditorium is at 600 Auditorium Boulevard, Daytona Beach. Reach the box office from 10:30 a.m. to 5:30 p.m. Monday through Fruday and Saturdays from 10 to 2 at 386/671-3462. Details and tickets here.
Saturday, Sunday: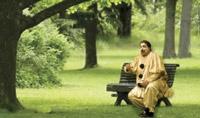 First Coast Opera presents: "I Pagiacci and The Strangers Tale." Originally written as a companion piece to Stravinsky's "A Soldier's Tale", "A Stranger's Tale" presents a homeless man whose interactions with others in New York City's Central Park ultimately leads to improved lives. This double-bill production is fully-staged at Flagler College's Lewis Auditorium. 7:30 p.m. Saturday, Feb. 10, 2 p.m. Sunday, Feb. 11. Tickets are $40 for adults and $10 for students. Location: 14 Granada Street, St. Augustine, FL 32084. For more information visit www.firstcoastopera.com.
Sunday: Hot 'n Spicy Food and Music Fest at the Florida Agriculture Museum: $5 will get you in for Hot N Spicy Food, Music, Fun. Banana Derby Monkey Racing. Hug an Alpaca. Those Guys, Southern Rock from noon to 4 p.m. Wagon rides for $5, 11 a.m. to 4 p.m. Gates open at 10am
Sunday: Made in St. Augustine, 11 a.m.-6 p.m. Come hungry and celebrate everything made in the nation's oldest city at this one-day festival. Explore the many tastes of St. Augustine in one place and enjoy a market-like atmosphere with local and handmade goods. Sample signature dishes from the city's best chefs, hand-pick produce from local farmers, and drink various beverages from local coffee roasters, brewers and distillers. Location: Francis Field West Castillo Dr., St. Augustine, FL 32084. For more information, visit www.madeinsaintaugustinefest.com.
Live and inert bombing: Navy training schedules indicate that live and inert bombing will take place at the Pinecastle Range Complex located in the Ocala National Forest, which may rattle windows in Palm Coast and Flagler County. The schedule is as follows:
Friday: from 11 a.m. to 11 p.m. – Live and Inert
Saturday: from 11 a.m. to 11 p.m. – Live and Inert
Sunday: from 11 a.m. to 11 p.m. – Live and Inert
During bombing periods wildlife may be temporarily displaced. Use extra caution when driving through the Ocala National forest and surrounding areas. Secure any items around your residence that could attract wildlife. Always be mindful of larger animals including black bears and practice bearwise measures. The telephone number for noise complaints is 1-800-874-5059, Fleet Area Control and Surveillance Facility, Jacksonville, Fla.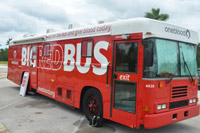 Blood Donations: The Big Red Bus will be at the following locations this week:
Friday: Chick-Fil-A, 1000 Palm Coast Parkway, from 11 a.m. to 4 p.m.
Sunday: Epic Theaters, Palm Coast, 1185 Central Ave., noon to 6 p.m.

None.

In Florida and in State Government:
Note: Some proceedings below can be followed live on the Florida Channel. Most legislative proceedings can be followed through the Senate or House websites.

No events of note.
—-Compiled by the News Service of Florida and FlaglerLive

To • include your event in this section, please fill out this form.
♦
May 23
: The Flagler County Parks and Recreation Advisory Board meets at 10 a.m. in the First Floor Conference Room, 1769 E. Moody Blvd., Bldg. 2, Bunnell.
♦
May 23
: The Sea Colony Homeowners Association Board presents a talk on dune protection: History and Future Challenges, 7 p.m. at the Sea Colony Clubhouse. Steve Davis and David Eckert have been looking at some of the challenges facing our coastline in recent times and what's ahead. Davis, by trade, is an architect and has helped organize the sea wall group in the Painter's Hill area. Eckert is a retired chemical engineer and spearheaded the Hammock Dunes HOA FEMA protective dunes project post Hurricane Matthew. [NOTE: The event is at capacity as of May 15.]
♦
May 23
: Corporate 1: The window for bids closes at 2 p.m. for the sale of the Flagler County School Board's 1 Corporate Drive land off Palm Coast Parkway, as surplus property.
See the legal ad here
. The board has previously sought to sell the land, but without success.
♦
May 23
: A meeting of the Compassionate Friends is scheduled at the Vitas Office at 4 North Old Kings Road (across from Kentucky Fried Chicken) in Palm Coast. The meeting begins at 5:30 p.m. The Compassionate Friends, a nonprofit self-help bereavement support organization for families that have experienced the death of a child. The meeting is open to all parents, grandparents, and siblings over age 18 who has suffered the loss of a child of any age. For more information, call John Brady at 610-428-3139. To learn more about The Compassionate Friends, visit their national website at www.compassionatefriends.org.
♦
May 24
: An early-release day for students in Flagler County schools.
♦
May 24
: The Flagler County Economic Opportunity Advisory Council meets at 9 a.m. in board chambers at the Government Services Building, Bunnell. Ralph Santore, of Santore and Sons, the fireworks company, will be speaking, as will several officials from Florida Hospital Flagler, including Kathy Gover, Chief Nursing Officer. Michael Sznapstajler of the Cobb Cole lawfirm will give an update on Brownfields.
♦
May 24
: Palm Coast's Beautification Advisory Committee meets at 5 p.m. at City Hall in Town Center. The committee will discuss landscaping projects on Whiteview and Palm Harbor parkway medians.
♦
May 24
: The Flagler County Youth Center is sponsoring the twelfth annual "Spotlight on Flagler Youth" Variety Show at 7 p.m. at the Flagler Auditorium. The event will crown Flagler County's Youth Entertainer of the Year in the Senior Division, 9th -12th Grade, Junior Division 6th -8th Grade, and Elementary Division for K-5th grades. Tickets are $7 for adults, $5 for seniors and youths, and $3 for students. Additional information, call Cheryl Massaro, Director Flagler County Youth Center, at 386/437-7540, extension 5101.
♦
May 24
: Celebrate Pastels with Jan Jackson, a free program at the Flagler County Art League, open to all. You will learn about why the impressionists were so fond of this tactile medium and how it has evolved as a fine arts medium. We're not talking "chalk" here but rather about a beautiful, rich art medium that may have escaped your notice, but will be on your radar screen after this. Jan Jackson is a professional Southwest artist, now residing in Palm Coast. For several years she owned Dreamscapes Gallery in Albuquerque, New Mexico. She continues to show her work at galleries in New Mexico. Jan holds degrees in fine Art and Art History and a Masters Degree in Education. Join us for some refreshments and conversation at 6:30.at the league's galleries, City Marketplace, 160 Cypress Point Parkway, Palm Coast. Call 386-986-4668 for information.
♦
May 24
: The Flagler County Economic Development Department and Flagler County government host a ground-breaking on a 40,000 square-foot "spec" building to be built by Beutlich Development at that company's expense, with hops of finding one or more companies to fill the space. Beutlich got a
$90,000 taxpayer subsidy
through the county for the project. The groundbreaking is at 2 p.m. at 7 Otis Stone Hunter Roiad in Bunnell. See: "
Flagler Awards $90,000 Subsidy to Company, Secret For Now, to Construct "Spec" Building
."
♦
May 24
:

The Flagler Beach City Commission meets at 5:30 p.m. at City Hall. See the
full agenda and background materials here
. Flagler Beach Police Detective Williams, after 23 years with the department, is sworn-out as she goes into retirement. Commissioners will approve a revised evaluation form for their attorney and manager. They are expected to approve a site plan for a new motel parking lot at 1204 South Ocean Shore Boulevard, and discuss the future of the Montessori school at 800 South Daytona Avenue. Commissioners are also expected to approve, on second reading, an ordinance establishing the customary use of beaches by the public in front of private properties.
♦
May 25
: Last day of school in the Flagler County district, and an early-release day.
♦
May 25
: The Scenic A1A Pride Committee meets at 9 a.m. at the Hammock Community Center, 79 Mala Compra Road. Committee chairman Dennis Clark will discuss targeting commercial growth in the Hammock, and the committee will review membership goals, local projects and committee reports. The public is welcome. For information call 386-225-8812 or email ScenicA1A@gmail.com.
♦
May 25-27
: American Red Cross Lifeguard Certification Class to achieve certification as a lifeguard or to become a swim instructor at Frieda Zamba Swimming Pool at 339 Parkview Drive, Palm Coast. The Lifeguard Certification Class on Friday is from 4-8 p.m., and the Saturday and Sunday classes from 8 a.m.-6 p.m. The purpose is to provide entry-level lifeguard participants with the knowledge and skills to prevent, recognize and respond to aquatic emergencies and to provide care for breathing and cardiac emergencies, injuries and sudden illnesses until emergency medical services (EMS) personnel take over. Participants must be age 15 or older. The $300 fee includes books, CPR mask and certification fee. Class size is limited, so register early at www.palmcoastgov.com/register. For more information, call Frieda Zamba Pool at 386-986-4741.
♦
May 26
: Luncheon at the Holden House, hosted by the Flagler County Historical Society, starting at noon, 204 E Moody Blvd, Bunnell, with a history tralk at 1 p.m. and museum and annex tours at 1:30 to 2 p.m. Sisco Deen, the historian and genealogist, with speak on the history of Bunnell, and historian Bill Ryan will speak on the Flagler area's plantation system in the 17th through the 19th centuries. RSVP to Randy Jaye so the organizers can know how much food and drinks to buy: Call or Text: 407-497-5755, or Email: randyjaye@gmail.com.
♦
May 26
: Join the Jacksonville Symphony Orchestra as we celebrate Memorial Day and honor those in the U.S. military who made the ultimate sacrifice while protecting our freedom. Hear your favorite patriotic songs from the Star-Spangled Banner to themes of great branches of our military. It promises to be one of the most inspiring events of the season. Nathan Aspinall, Associate Conductor. 8 p.m., at Jacoby Symphony Hall, Times-Union Center for the Performing Arts, 300 Water Street, Suite 200, Jacksonville. Ticket Office: 904-354-5547, or
go here for tickets online
, and check out the
Jacksonville Symphony's 2018-19 guide
.
♦
May 28
: Memorial Day: government offices, schools and banks are closed.
♦
May 28
: Memorial Day Ceremony, 8 a.m. at Heroes Memorial Park, 2860 Palm Coast Pkwy., Palm Coast, a tribute to those who have lost their lives while serving their country. Rain location: Fire Station 21, 9 Corporate Drive, Palm Coast. More info: 386-986-2300.
♦
May 29
: Graduation ceremonies for Matanzas and Flagler Palm Coast High Schools at the Ocean Center in Daytona Beach. Matanzas is at 3 p.m., FPC at 7 p.m.
♦
May 31
: Common Ground Breakfast hosted by the Flagler Chamber of Commerce focuses on education in Flagler, with panelists Jim Tager, the school superintendent, Tom LoBasso, President of Daytona State College, and Renee Stauffacher, Director of Flagler Technical Institute, starting with registration at 7:30 and breakfast at 8 a.m., at the Hilton Garden Inn, 55 Town Center Blvd
Palm Coast. Members can preregister for $25, Guests & future members can attend for $35. The chamber is no longer accepting walkups. To pre-register, send an email to Heather Edwards at the chamber, at heather@flaglerchamber.org.
♦
May 31
: Flagler County Commissioner Nate McLaughlin and School Board member Andy Dance, both of whom are running for re-election, hold a town hall meeting at Hidden Trails Community Center, 6108 Mahogany Blvd. in Daytona North, also known as the Mondex, at 6 p.m.
♦
June 1
: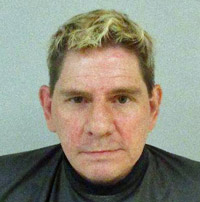 William G. Schwarz, the 54-year-old man facing two DUI manslaughter charges
in the death of
Kathleen J. Boos, 66, and her brother-in-law Carl Boos, 67, in march 2016, is scheduled to be sentenced at 9 a.m. before Circuit Judge Dennis Craig in Courtroom 401 at the Flagler County courthouse. Schwarz agreed to a plea at the 11th hour on April 16, just before his trial was set to begin.
♦
June 1
: Flagler Volunteer Services hosts a Hurricane Preparedness Breakfast and Information Fair at 8 a.m. at the Hilton Garden Inn, 55 Town Center Blvd, Palm Coast, with speakers from a variety of different State and Local Agencies sharing information on being prepared as well as a panel discussion. Tickets are $20 including breakfast and disaster preparedness bag. Call the office to get your tickets: 386-597-2950 or email flaglervolunteer@cfl.rr.com. Email at judyfvs@cfl.rr.com.
♦
June 1
: First Friday Garden Walk at Washington Oaks Garden State Park at 10 a.m. Join a Ranger on the first Friday of the month at 10 a.m. for a walk through our historical gardens. Learn about the history of our park while exploring the beauty of the formal gardens. The walk is approximately 1 hour. Please bring water and wear comfortable walking shoes. Meet in the Garden parking lot. Garden walk included with park entry. Call 386-446-6783 for more information.
♦
June 4
: The Flagler County Commission holds a budget workshops in preparation for the 2018-19 budget, 1 p.m. at the Emergency Operations Center, 1769 E. Moody Blvd., Building 3, Bunnell.
♦
June 5
: Chess on the Porch (and backgammon, if you insist): The Humidor at European Village hosts an open chess evening starting at 6 p.m. Anyone and everyone welcome. Bring your chessboard if you have one. Last month a 14 year old went undefeated. Come teach him a lesson. Great beer and wine, plus cigars. 101 Palm Harbor Pkwy, Palm Coast.
♦
June 6
:
Emergency responders and PTSD
: Nearly two years since the Pulse tragedy, 90.7 WMFE, ProPublica and the Orlando Public Library are hosting an event examining the impact of PTSD in the community. The event, held at the library's Dorothy Lumley Melrose Center, will dive into the way PTSD affects first responders and their families, as well as how the city's police and fire departments handle the disorder in their ranks and whether Florida's new bill providing disability benefits for impacted first responders goes far enough to remedy the immense needs. 101 E Central Blvd, Orlando.
For events beyond this date, see the fuller Coming Days here.
To • include your event in this section, please email the details, including date, time, a brief description of the event, contact information, and, if you wish, an image, please use this form.

Theories of the rise of Trump https://t.co/wDjGBxR7Vz

— Arts & Letters Daily (@aldaily) February 7, 2018
How a month and a half on Paxil taught me to love being shy: https://t.co/bTWo3GsqK6 pic.twitter.com/lqYhHnA8jQ

— Slate (@Slate) February 1, 2018
After losing in court over voting cases, Republican lawmakers in Pennsylvania and North Carolina seek judicial branch takeovers.
https://t.co/Pm6yLm3tB6

— AlterNet (@AlterNet) February 7, 2018
Hoping that the planned military parade will include veterans & among these the disabled. In fact, most of the parade should be veterans. Stretching on & on for blocks. & photographs of those who'd died in battle. Who could possibly object?

— Joyce Carol Oates (@JoyceCarolOates) February 7, 2018
Living and loving through loss – beautiful letters of consolation from great minds: Einstein, Turing, Carson, Darwin, Lincoln, Brahms, and Dickens (who was born on this day in 1812) https://t.co/mxIxo5lzSi pic.twitter.com/eTOR2FMZcN

— Maria Popova (@brainpicker) February 7, 2018


Keep Up with Donald Trump's attacks on the press through the ACLU's running tab here.
Keep Up with mass shootings in a running database here.

Palm Coast Construction and Development Progress Reports
Here's a summary of the latest city developments as of Jan. 26, 2018, with a link to the full week in review here.
<![if !IE]><![endif]>

Road and Interstate Construction:

Edith Mathis's Creations
The great German Soprano Edith Mathis turns 80 Sunday. Deutsche Grammophon is celebrating the occasion with a big box set of seven CDs and nearly 200 tracks. And here she is in a complete performance of Haydn's Creation, with the Scottish Chamber Orchestra under the direction of Peter Schreier, himself a tenor and an old colleague of Mathis's, with great recordings of Bach's cantatas under the direction of Karl Richter.
Previous Codas: