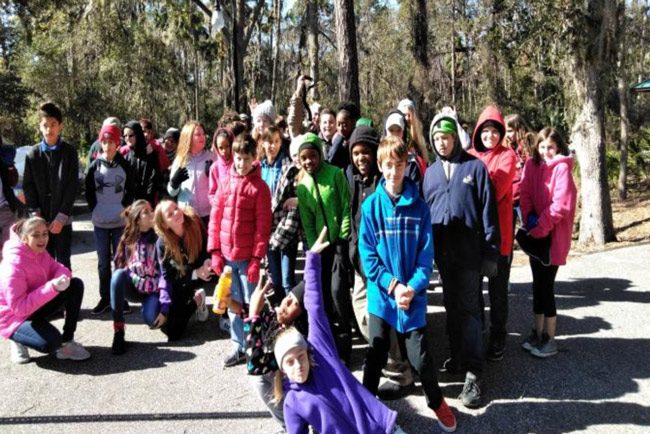 Today: Mostly cloudy. Showers likely and slight chance of thunderstorms in the morning. Some thunderstorms may produce heavy rainfall in the morning. Highs in the upper 60s inland…in the mid 60s coast. Northwest winds 10 to 15 mph. Chance of rain 70 percent. Tonight: Much colder. Partly cloudy in the evening then clearing. Lows in the lower 40s. Northwest winds 10 to 15 mph. Details here.
Today's document from the National Archives and the Astronomy Picture of the Day.
Today's tides: at the beaches, at the Intracoastal Waterway.
Drought Index34
The OED's Word of the Day: moodscape, n..
The Live Community Calendar
Today's jail bookings.
Today's Briefing: Quick Links


Note: all government meetings noticed below are free and open to the public unless otherwise indicated. Many can be heard or seen live through each agency's website.
The Sheriff's daily incident reports and jail bookings are posted here.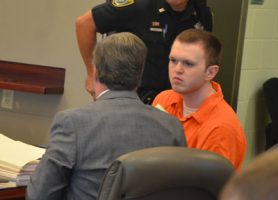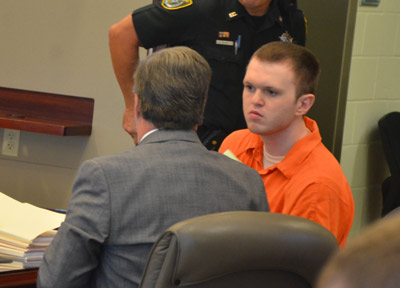 In Court: Paul Dykes Sentencing: Dykes, who was found guilty on Dec. 6 on 24 counts of child-sex related crimes, including rape, is sentenced at 9 a.m. before Circuit Judge Dennis Craig in Courtroom 401 at the Flagler County courthouse. Dykes, 21, faces life in prison without possibility of release, and has yet to face additional trials, possibly, on numerous charges, though defense and prosecution may reach a settlement ahead of time. George Wood, 31, the Palm Coast man found guilty in a December trial of escape and other charges, is sentenced at 1:30 p.m. before Circuit Judge Dennis Craig in Courtroom 401 at the Flagler County courthouse. Though Wood's worst charge was a second-degree felony exposing him to 15 years in prison, he is a felon convicted 11 times over, exposing him to double that number of years in prison. He was also found guilty last week of escape, and is to be sentenced on that finding on Feb. 8. See the background story here.

The Palm Coast City Council holds a special meeting at 9 a.m. at City Hall to approve an amendment to a contract for the sale of city property in Town Center, specifically, the corner property at Bulldog Drive and State Road 100, where a projected Wawa is to be located, among other businesses. The council then meets in workshop. The council will discuss its end-of-year report and strategic plan timeline, parks and recreation impact fees, the search for a new manager–the council is spending a few months on finding a search firm to conduct the search before it takes on the results of that search itself to narrow down its search options–and will discuss the first lease for a new cell tower under a novel arrangement the council just approved to fast-track just such leases. That tower would be on Corporate Drive.
Vacation rentals: The Senate Community Affairs Committee is expected to consider a proposal that would combine two bills (SB 1400 and SB 1640) that deal with the regulation of vacation rental properties. Those bills are filed by Sen. Greg Steube, R-Sarasota, and Sen. David Simmons, R-Altamonte Springs, respectively. 10 a.m., 301 Senate Office Building, the Capitol.
The Flagler County Commission holds a special meeting to ratify an emergency order waiving rules and protocols for procurement services related to the installation of an emergency protective berm and a seawall in the Painters Hill area, at 1 p.m. at the Government Services Building in Bunnell. See the full background here.

The First Entrepreneur Night of 2018 is at a brand new venue in Palm Coast: Moonrise Brewing Company, at European Village, at 5:30 p.m. Expect complimentary appetizers, cash-bar, hundreds of people to meet, and free admission. Small-business owners, entrepreneurs and aspiring entrepreneurs all welcome. Entrepreneur Night is a grassroots event for and by entrepreneurs, presented by Office Divvy of Palm Coast.
Florida Humanities Speaker Series at Stetson University: Presented by the Florida Humanities Council in partnership with Stetson University, the Florida Humanities Speaker Series continues with "Marjorie Harris Carr: Defender of Florida's Environment," featuring Peggy Macdonald, Ph.D., executive director, Matheson History Museum in Gainesville, Florida. Part of a series of four engaging talks on various aspects of Florida's environmental history this event will provide audiences with an inspirational message about the power a small group of committed citizens can have to defend Florida's environment. The event is scheduled for 7 p.m. in the Marshall & Vera Lea Rinker Welcome Center, 529 N. Woodland Blvd., DeLand, Florida, 32723. This event is free and open to the public. A native Floridian, Macdonald has taught history at Stetson University, Florida Polytechnic University, Indian River State College and the University of Florida. Her recent book, Marjorie Harris Carr: Defender of Florida's Environment, won Honorable Mention in Foreword Reviews' 2014 INDIEFAB Book of the Year Award contest in Women's Studies. She writes articles on local history for Gainesville Magazine, Our Town Magazine, Senior Times Magazine and Examiner.com.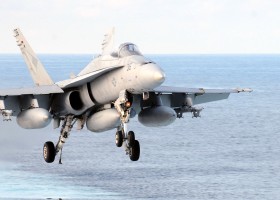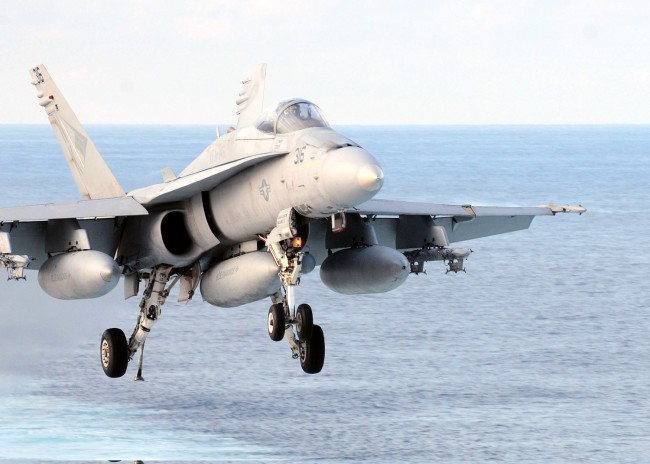 Live and inert Navy bombing training this week: Navy training schedules indicate that live and inert bombing will take place at the Pinecastle Range Complex located in the Ocala National Forest. When the winds blow this way, windows may rattle. Bombing is scheduled as follows:
Tuesday: 11 a.m. to 2 p.m. – Live
Tuesday: 2 p.m. to 9:30 p.m. – Inert
Wednesday: 11 a.m. to 2 p.m. – Live
Wednesday: 2 p.m. to 9:30 p.m. – Inert
Thursday: 1:30 p.m. to 4:30 p.m.- Inert
During bombing periods wildlife may be temporarily displaced. Use extra caution when driving through the Ocala National forest and surrounding areas. Secure any items around your residence that could attract wildlife. Always be mindful of larger animals including black bears and practice bearwise measures.
The telephone number for noise complaints is 1-800-874-5059, Fleet Area Control and Surveillance Facility, Jacksonville.
The Ultimate tribute to Elvis, at the Flagler Auditorium, 7:30 p.m., a multi-media and live musical journey across Elvis' life. His iconic style, embraced by many of today's artists, continues to intrigue audiences of all generations. Featuring finalists from the annual international Ultimate Elvis Tribute Artist Contest, audiences "Can't Help Falling In Love"® with this phenomenal theatrical concert experience. Adult $49.95, Youth $39.95. Call the box office at 386.437.7547.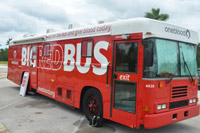 Blood Donations: The Big Red Bus will be at the following locations this week:
Tuesday: Moe's Southwest Grill, Island Walk Shopping Center, 250 Palm Coast Parkway NE, from noon to 6 p.m.
Tuesday: Banfield Pet Hospital, 5270 State Road 100, Palm Coast, 1 to 6 p.m.
Wednesday: Walmart, 174 Cypress Point Parkway, Palm Coast, 11 a.m. to 5 p.m.
Thursday: Fantastic Sams, Target Shopping Center, 5200 State Road 100 Suite 103B, Palm Coast, 110 a.m. to 3 p.m.
Thursday: CVS Pharmacy 1 Old Kings Road South, Palm Coast, 1:30 to 6:30 p.m.
Saturday: Walmart, 174 Cypress Point Parkway, Palm Coast, 11 a.m. to 5 p.m.
Sunday: Palm Coast Farmer's Market at European Village, 101 Palm Harbor Parkway, 11 a.m. to 4 p.m.


Leadership Flagler Class 25: Application Deadline is Wednesday at 5 p.m.: Leadership Flagler, a program of the Flagler County Chamber of Commerce, develops leaders to maximize their ability and desire to become involved and help Flagler County thrive. The three-month program focuses on several aspects of the community including: business, government, health & human services, art & culture, agriculture and growth management. Through education and networking, Leadership Flagler provides tools and experiences necessary to the development of well-rounded community leaders. $385 for members, $535 for non-members. Contact the Chamber's Heather Edwards by email here. See the application here.
Prescribed Burn in Putnam County: The Florida Highway Patrol continues to monitor a controlled burn in the area of SR 19 near CR 310 in Putnam County. Motorists are encouraged to use caution when traveling in these areas. Visibility may deteriorate quickly due to smoke/fog type conditions, especially during the night time and early morning hours. Motorists are reminded to reduce their speed as necessary to avoid a collision and utilize their low beam headlights in order to adapt to changing weather conditions.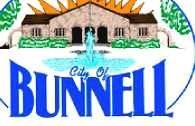 Bunnell Street Paving: Bunnell will be resurfacing a few streets during the hours of 7:00 AM to 6:00 PM beginning Monday, February 5, 2018 through Saturday, February 10, 2018 (weather permitting). The following streets will be impacted by paving crews:
N. Chapel St (from E. Woodland St. to E. Howe St.)
N. Orange St (from E. Howe St to E. Moody Blvd.)
N. Lemon St. (from Howe St. to E. Moody Blvd.)
N. Fig St. (from Howe St. to E. Moody Blvd.)
N. Peach St. (from E. Lambert St. to E. Moody Blvd.)
E. Woodland St. from US 1 to SR 100 W
Access to the roads being worked on will be limited during the vendor's regular working hours of 7:00 am to 6:00 pm. Residents along scheduled streets are asked; to ensure no vehicles, boats, trailers, etc. are left in the roadway during these hours. Prior to the resurfacing, please refrain from placing debris in the roadway for City pickup. Also make sure your sprinklers are turned off from 2:00 am to 7:00 pm. The day after the road is surfaced, these items can return to normal. Questions about this project or the schedule should be directed to the City of Bunnell Public Works Department at 386-437-7515.

In Florida and in State Government:
Note: Some proceedings below can be followed live on the Florida Channel. Most legislative proceedings can be followed through the Senate or House websites.

FREE EXPRESSION BILL GETS HEARD: The House Civil Justice & Claims Subcommittee will consider a proposal (HB 909), filed by Rep. Bob Rommel, R-Naples, and Rep. Chuck Clemons, R-Newberry, that is dubbed the "Campus Free Expression Act." In part, it would bar state universities and colleges from restricting activities such as guest speakers to particular areas of campus and designating free-speech zones. (Tuesday, 8 a.m., 404 House Office Building, the Capitol.)
'HOPE SCHOLARSHIP' PROGRAM DEBATED: The House PreK-12 Appropriations Subcommittee will take up a bill (HB 1), filed by Rep. Byron Donalds, R-Naples, that would create the "Hope Scholarship" program, which would offer voucher-like scholarships to students who have been bullied or suffered other abuses in public schools. The students could use the scholarships to attend private schools. (Tuesday, 8 a.m., Reed Hall, House Office Building, the Capitol.)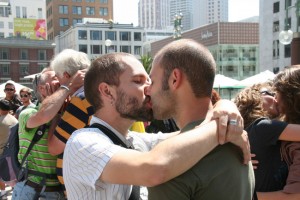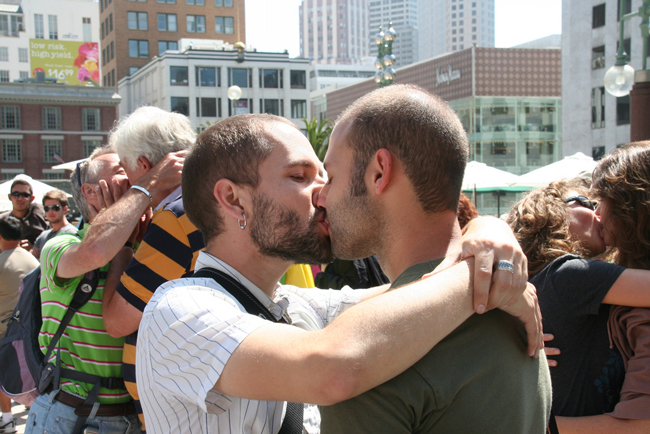 'HEALTHY MARRIAGE' GUIDE PROPOSED: The House Children, Families & Seniors Subcommittee and the Senate Judiciary Committee will take proposals (HB 1323 and SB 1580), filed by Rep. Clay Yarborough, R-Jacksonville, Rep. Danny Burgess, R-Zephyrhills, and Sen. Kelli Stargel, R-Lakeland, that would lead to the creation of a "Florida Guide to a Healthy Marriage." (Tuesday, House subcommittee, 8:30 a.m., 12 House Office Building, the Capitol. Also, Senate committee, 2 p.m., 110 Senate Office Building, the Capitol.)
FIRST RESPONDERS PTSD ADDRESSED: The House Oversight, Transparency & Administration Subcommittee will take up a bill (HB 227), filed by Rep. Matt Willhite, D-Wellington, and Rep. Rene Plasencia, R-Orlando, that would help provide workers' compensation benefits to first responders who suffer from conditions such as post-traumatic stress disorder. (Tuesday, 8:30 a.m., Morris Hall, House Office Building, the Capitol.)
PANEL ROLLS OUT GAMBLING BILL: The House Tourism & Gaming Control Subcommittee will discuss a proposal (PCB TGC 18-01) that deals with a wide range of gambling issues, including a new gambling agreement, known as a compact, with the Seminole Tribe of Florida. (Tuesday, 9 a.m., 212 Knott Building, the Capitol.)
NURSING HOME EMERGENCY POWER CONSIDERED: The Senate Health Policy Committee will consider a proposal (SB 1874), filed by Sen. Kathleen Passidomo, R-Naples, that would require the Agency for Health Care Administration to have rules about emergency power supplies for nursing homes and assisted-living facilities. The proposal comes after the deaths of residents of a Broward County nursing home that lost its air-conditioning system in Hurricane Irma. (Tuesday, 10 a.m., 412 Knott Building, the Capitol.)
CONDO SPRINKLERS DEBATED: The House Careers & Competition Subcommittee will take up a bill (HB 1061), filed by Rep. George Moraitis, R-Fort Lauderdale, that would revise requirements for fire-sprinkler systems in condominium buildings. (Tuesday, 1 p.m., 212 Knott Building, the Capitol.)
WORK REQUIREMENTS ON TABLE: The House Health Care Appropriations Subcommittee will consider a proposal (HB 751), filed by Rep. Dane Eagle, R-Cape Coral, that would increase penalties for beneficiaries who do not comply with work requirements in the Temporary Cash Assistance program. (Tuesday, 1 p.m., 404 House Office Building, the Capitol.)
DRIVER LICENSE SUSPENSIONS ADDRESSED: The House Transportation & Infrastructure Subcommittee will take up a bill (HB 1095), filed by Rep. Scott Plakon, R-Longwood, that would make a series of changes related to driver-license suspensions and revocations. (Tuesday, 1 p.m., Reed Hall, House Office Building, the Capitol.)
SCHOOL BOARD TERM LIMITS EYED: The Senate Ethics and Elections Committee will take up a proposed constitutional amendment (SJR 194), filed by Sen. Greg Steube, R-Sarasota, that would impose term limits on county school boards. Members of the boards would be limited to two four-year terms. (Tuesday, 2 p.m., 412 Knott Building, the Capitol.)
RECORDS EXPUNCTION PROPOSED: The House Justice Appropriations Subcommittee will take up a bill (HB 1065), filed by Rep. Dane Eagle, R-Cape Coral, that would expand eligibility for court-ordered expunction of records for people who have been found not guilty of crimes. (Tuesday, 4 p.m., Morris Hall, House Office Building, the Capitol.)
SPECIAL PRIMARY ELECTION HELD: A Democratic primary election will be held in Palm Beach County's Senate District 31, which former Sen. Jeff Clemens, D-Lake Worth, vacated after disclosures about an extramarital affair. Democrats Lori Berman and Arthur Morrison are running in the primary, with the winner facing Republican Tami Donnally in an April 10 special general election.
—-Compiled by the News Service of Florida and FlaglerLive

To • include your event in this section, please email the details, including date, time, a brief description of the event, contact information, and, if you wish, an image, please use this form.



Keep Up with Donald Trump's attacks on the press through the ACLU's running tab here.
Keep Up with mass shootings in a running database here.

Palm Coast Construction and Development Progress Reports
Here's a summary of the latest city developments as of Jan. 26, 2018, with a link to the full week in review here.
Click to access week-in-review-palm-coast-jan-26-2018-projects.pdf

Road and Interstate Construction:

Nikolai Kapustin performing Prelude, op. 53, no. 11
Previous Codas: