Today: Partly cloudy in the morning…then mostly cloudy with a 20 percent chance of showers and thunderstorms in the afternoon. Highs in the mid 80s inland…in the lower 80s coast. Southeast winds 10 to 15 mph. Tonight: Partly cloudy. A 20 percent chance of showers and thunderstorms in the evening. Lows in the upper 60s. South winds 5 to 10 mph. Details here.
Today's fire danger is moderate. Flagler County's Drought Index is at 117.
Today's tides: at the beaches, at the Intracoastal Waterway.
Today's document from the National Archives.
The OED's Word of the Day: mooch, v..
The Live Community Calendar
Today's jail bookings.
Today's Briefing: Quick Links

Note: all government meetings noticed below are free and open to the public unless otherwise indicated. Many can be heard or seen live through each agency's website.
Rhythm in the Night: The Irish Dance Spectacular, at the Flagler Auditorium: The show tells a tale of good versus evil and love and salvation as told through Irish step dancing along with a world class troupe of 18 dancers. This epic journey features amazing foot moves by the dancers as Balor seeks to find his way out of the dark world. It's an age-old art form turned into a grand and glorious adventure to thrill audiences of all ages and appearing at the Flagler Auditorium, at 7:30 p.m. Tickets are $39 for adults, $28 for youths, mention Promo Code IRISH and get 10 percent off. Call (386) 437-7547 during business hours for tickets.
March 30-April 2: Florida Future Problem Solvers State Competition, to be attended by four to five Flagler County schools, at Doubletree Orlando Seaworld, 10100 International Drive, Orlando.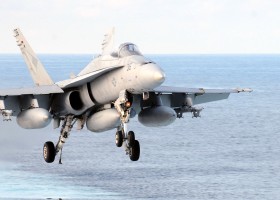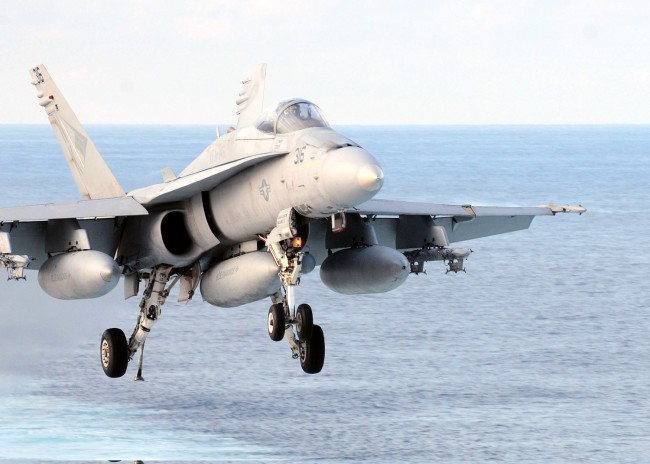 Bombing Runs at Pinecastle Range in Ocala this Week: Navy training schedules indicate live and inert bombing will take place at the Pinecastle Range Complex in the Ocala National Forest every day from March 28 through April 3, as follows:
Thursday: 10 a.m. to midnight.
Friday: Noon to midnight.
Saturday: Noon to midnight.
Sunday: 8 a.m. to 3 p.m.
The telephone number for noise complaints is 1-800-874-5059, Fleet Air Control and Surveillance Facility, Jacksonville. For additional information, call (904) 542-2415/5588. For more details about the bombing, go here.
The Inspired Mic at Europa, European Village: Yes, The Inspired Mic is back at The Europa, at 6 p.m. Ticket prices are $15 at the door. The Europa will be offering a $12 buffet meal for those who would like to eat and enjoy the evening. With the purchase of a ticket, you receive entrance into the event, a drink ticket which can be used for beer, wine, soft drink or water, and entry into the end of the evening raffle.

Updated jail bookings and day and night shift incident summary reports are available here.
Hoax Call of Home Invasion and Shooting Draws Out SWAT and Anger on Ziegler Place: The term for that sort of costly, potentially deadly hoax is "swatting," designed intentionally to send a SWAT team to an unsuspecting address, with unpredictable results. The hoax achieved its aim on Ziegler Place–in damages to the house, in angering its residents and, not least, turning the man into a suspect.
Retreating from Confession in Husband's Killing, Anna Pehota Vies for Trial: "I'd Rather Take My Chances": While Pehota's retreat from her confessions finally made Warren's job easier, he has had to clean up the legal wreckage she created for her case after the shooting. Part of that wreckage is what the prosecution takes as her confession to cops, particularly in a long interview with Flagler County Sheriff's detective Jorge Fuentes. Warren was seeking to have that confession suppressed. He failed.
Busy Belle Terre Parkway to get safety improvements: A study found that "the intersection at Belle Terre Parkway and State Road 100 had 50 crashes within the last three years, which was the highest number in the city. But most drivers in the city use that area," News 13 reports. "The study found at least six fatalities occurred along the stretch within 2012-2015 out of nearly 300 crashes. Of those, 41 percent were rear-end collisions and more than 55 percent of people involved had serious or minor injuries."
Council Will Approve "Kind of Dumb Looking" 150-ft Cell Tower on Palm Coast Parkway: The council said it would approve a 150-foot monopole that would rise above the city's water treatment plant just west of the county public library. The tower would accommodate four wireless carriers, among them AT&T, which has had notoriously poor service locally. (AT&T has signed on for that tower.)

Note: Most proceedings below can be followed live on the Florida Channel.

The Florida Greenways and Trails Council will meet and is expected to discuss trail projects. (9 a.m., Florida Department of Environmental Protection, Douglas Building, 3900 Commonwealth Blvd., Tallahassee.)
The Florida Supreme Court is expected to release its weekly opinions at 11 a.m.
–Compiled by the News Service of Florida and FlaglerLive

In Coming Days in Palm Coast and Flagler:
Click on the links for more details:
♦ April 1: The Friends of the Library of Flagler County celebrate the annual April Poetry Month by acknowledging the 2016 presidential election year. Poems by presidents or about presidents of the United States, from Washington to Obama, will be presented at 1 p.m. in the Doug Cisney Room and appropriate refreshments–that is, alas, no booze, no matter how drunk Nixon could get–will be provided by the Hospitality Staff of the Friends.
♦ April 2: Cheer at the Pier, a fund-raiser for the Flagler Beach Historical Museum, from 3 to 6 p.m. Call Virginia Giaramita for information at 386/299-8892.
♦ April 3: The Chamber Players of Palm Coast, under the direction of Paige Dashner Long, will present a beautiful concert at Palm Coast United Methodist Church, performing works by Haydn, Mozart, and Abel. This concert is free and open to all. will also include a special appearance by the Harmony Chamber Orchestra, the advanced orchestra from the Flagler Youth Orchestra Program, directed by Sue Cryan. At the end of the concert, the two orchestras will join together to perform Haydn's delightful Toy Symphony, complete with toy drum, ratchet, cuckoos, nightingales, quails, triangles and more. 3:30 p.m. at at Palm Coast United Methodist Church, 5200 Belle Terre Parkway. Details here.
♦ April 6: Moody Boat Launch to close April 6 through May 20 for improvements. Click for details.


♦ April 6: The Flagler County Republican Club hosts three speakers: U.S. Rep. Ron DeSantis, running for U.S. Senate (to replace Marco Rubio), State Sen. Travis Hutson and Rep. Representative Paul Renner, who are running for re-election. The meeting is scheduled for 6 p.m. at the Palm Coast Community Center, 305 Palm Coast Pkwy NE, Palm Coast. Registered Republicans, club members and their guests are invited to attend. A Q&A session will follow providing an opportunity for in-depth discussion. For more information, email Flagler County Republican Club President, Wes Priest, [email protected] or call 386-986-0317.
♦ April 6-10: Flagler County Fair, at the county fairgrounds, 150 Sawgrass Road, Bunnell. lots of rides, games, food, fun, shows, 4H and FFA exhibits, livestock shows and auction. Enter to win in the Home and Family Division (canning, baking, sewing, quilting) Art Division and Shoe Box Floats, and the Rock 'n RibFest the last three days of the fair.
♦ April 7: Tea At Tiffany's is the theme this year for an afternoon tea benefiting Arts In Education at the Flagler Auditorium from 3 to 5:30 p.m. This event will take place center stage for all to experience what it's like to look out at the auditorium from a performer's vantage point. The food will be prepared by Palm Coast High School's culinary students. Arts in Education helps support children in our community with scholarships, band camps, instruments needed, as well as other vital business skills. Ticket are $50 and can be purchased by clicking here. High tea attire is recommended.
♦ April 7-10: Rock'n RibFest at the Flagler County Fair: The annual event, sponsored by Flagler Broadcasting (owner of WNZF and Beach 92), presents a weekend of music, food and fun. County Fairgrounds, 150 Sawgrass Road, Bunnell.
♦ April 12: Anjali Anabel Tomerlin, a third grader at Imagine School at Town Center in Palm Coast who's written and illustrated her first book, will hold a book-signing at the Flagler Beach Public library from 4 to 6 p.m.
♦ April 13: Public Safety Coordinating Council meeting at 8:45 a.m., Emergency Operations Center, Bunnell.
♦ April 15: The Florida Ethics Commission will take up an administrative law judge's recommendation in the ethics case against Flagler County Sheriff Jim Manfre. 9 a.m.
♦ April 16: Flagler Beach will hold a victims' rights memorial at sunrise. The memorial ceremony honors victims and their advocates. It will be held at the end of the iconic pier. Please contact Victim Advocate Donna Kearney with any questions about the memorial at 517-2020.
♦ April 26: Sentencing of Waldemar Rivera at 1:30 p.m. in Courtroom 401, Flagler County Courthouse, before Judge Matthew Foxman. Rivera was found guilty on March 23 after a two-day trial of raping his then-13-year-old step-daughter two years ago. He faces up to 30 years in prison. He had declined a plea that would have netted him 10 years, and declined a judge's advice, after the first day of trial, to consider taking a plea.

Poll: Nearly two-thirds of Americans believe torture can be justified with terror suspects: https://t.co/e9QTnxDTif pic.twitter.com/mbJOm1mNzR

— Reuters Top News (@Reuters) March 30, 2016
Minnesota lawmaker wants to expel kids who assault teachers. Teachers hate the idea. https://t.co/8PraYg5msO pic.twitter.com/vjNPjTI06M

— ThinkProgress (@thinkprogress) March 30, 2016
John Thompson was 30 days away from execution for a murder he didn't commit largely due to prosecutorial misconduct.https://t.co/wrXzmgPdHz

— Innocence Project (@innocence) March 30, 2016
These issues are harder to talk about than whether people are chasing after clicks/ratings. https://t.co/97OMpanU0z pic.twitter.com/4f8Cf1yamv

— Nate Silver (@NateSilver538) March 30, 2016
Eating a long-term vegetarian diet may actually increase your risk of cancer, study finds: https://t.co/RkP5HFFsNw pic.twitter.com/17cQSwDOdT

— New York Magazine (@NYMag) March 30, 2016


Palm Coast Construction and Development Progress Reports
The following is an update of ongoing permitting, construction and development projects in Palm Coast, through March 9:
Click to access permits-construction-march-11-2016.pdf

Road and Interstate Construction:
Moody Boat Launch to close April 6 through May 20 for improvements: Flagler County's Moody Boat Launch will be closed April 6 through May 20 for improvements. "The scheduled upgrade will enhance the launch's usability in a number of ways," said Heidi Petito, Director of General Services. "The new system provides for ADA (Americans with Disabilities Act) compliance, minimizes docking difficulties caused by fluctuating tides, and new lighting will promote boater safety and security." The closure includes the Moody Boat Launch– located at 825 Moody Lane in Flagler Beach– the parking area, restroom, and dockage on the Matanzas River. It does not affect Betty Steflik Preserve and boardwalk. The scope of work includes dredging 1,650 yards of silt from the launch basin, thus improving navigability. The adjacent wooden docks will be replaced with an aluminum floating dock and gangway system. Additionally, the existing restroom will be replaced with an ADA compliant facility. Moody Boat Launch provides public access to the Intracoastal on the east shore, just south of SR100. The closest alternative boat launches are located at Herschel King Park on the west side of the river at 1000 Grady Prather Jr. Cove, Palm Coast, and Bing's Landing on the east shore at 5862 N. Oceanshore Blvd. in Palm Coast.
Forest Grove Drive connection to Palm Harbor Parkway to be closed starting Dec. 18: Effective Friday, Dec. 18, the City of Palm Coast will be closing the Forest Grove Drive connection to Palm Harbor Parkway. This road closure is required as part of construction operations for the Palm Harbor Parkway extension, which is currently under construction. Palm Harbor is being realigned and extended to connect directly with Matanzas Woods Parkway where it intersects with Old Kings Road. Message boards will be placed to advise motorists and other travelers of the upcoming change, and a public meeting has already been held for residents living in that area. Both the Palm Harbor extension and a separate extension of Old Kings Road are being built in preparation for the new Interstate 95 interchange to open next June at Matanzas Woods Parkway. As part of the projects, traffic patterns around Matanzas High School will be changing. One goal is to turn Forest Grove Drive back into a residential street as it was originally intended to be. The upcoming road closure of the Forest Grove Drive connection to Palm Harbor Parkway is part of that project. Forest Grove will be turned into a cul de sac on that end. Once the separate Old Kings Road extension is completed, in June 2016, the Forest Grove Drive access to the high school will be closed because it will no longer be needed. Instead, motorists and other travelers will get to Matanzas High School via the new signalized intersection at Matanzas Woods, Palm Harbor and Old Kings. For more information, please contact Palm Coast Communications Manager Cindi Lane at 386-986-3708 or [email protected].

Mozart Concerto No 7 F major K 242 for 3 Pianos, Performed by Solti, Schiff and Barenboim
Previous Codas: