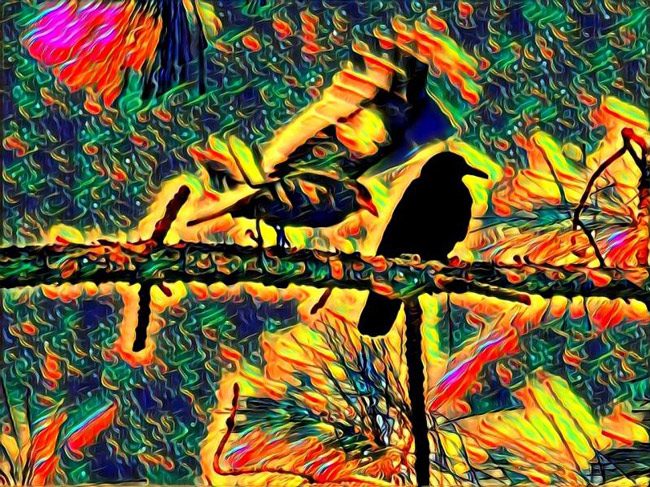 Weekend: Rainy Friday, cloudy Saturday, Sunny Sunday, cooling from the 80s Friday to the 70s by Sunday, nights in the 60s Friday, but dipping into the lower 50s by Sunday. Finally. Details here.
Today's document from the National Archives and the Astronomy Picture of the Day.
Today's tides: at the beaches, at the Intracoastal Waterway.
Drought Index: 346
The OED's Word of the Day: screenager, n..
The Live Community Calendar
Today's jail bookings.
Today's Briefing: Quick Links

"But mainly, he said, prison work was about waiting. The inmates waited for their sentences to run out, and the officers waited for retirement. To Kingsley, it was 'a life sentence in eight-hour shifts.'"
–From Ted Conover's "Newjack: Guarding Sing Sing" (2000).
Previously:

Note: all government meetings noticed below are free and open to the public unless otherwise indicated. Many can be heard or seen live through each agency's website.
The Sheriff's daily incident reports and jail bookings are posted here.
Early voting continues for the 2018 general election for federal, state and local candidates. In Flagler, early voting is available at three locations from 10 a.m. to 6 p.m. for 13 consecutive days, weekends included, through Nov. 3: at the Flagler County Public Library, Corner of Belle Terre and Palm Coast Pkwy, 2500 Palm Coast Pkwy NW, Palm Coast, at the Palm Coast Community Center, Corner of Palm Coast Pkwy & Club House Dr., 305 Palm Coast Parkway NE, Palm Coast, and at the Flagler County Supervisor of Elections on the first floor of the Government Services Building, in back, 1769 E. Moody Blvd., Bldg. 2, Ste. 101, Bunnell. Any registered and eligible voter may choose to vote at any of the three locations. This year, live election turnout is available: Keep up with Flagler County election turnout online at: https://www.flaglerelections.com. This live data is updated automatically every 10 minutes and offers customizable views by party and vote method. The turnout information includes Vote-By-Mail totals currently and Early Voting totals beginning Monday. Updates will continue throughout the election cycle. Election Day turnout will be available beginning at 7 a.m. on November 6.
Free For All Fridays on WNZF: Host David Ayres welcomes Bunnell City Manager Alvin Jackson, Flagler Education Foundation Chief Joe Rizzo, and Cindy Evans to talk about Coats for Kids, starting a little after 9 a.m. with a commentary by FlaglerLive Editor Pierre Tristam on Donald Trump's attempt to define transgender people out of existence.
Friday: The Scenic A1A Pride Committee meets at 9 a.m. at the Hammock Community Center, 79 Mala Compra Rd. off A1A.
Friday, Saturday, Sunday: "The Rocky Horror Show," directed by John Sbordone, at City Repertory Theatre, Friday at 7:30 p.m., Saturday at 7:30 p.m. and Sunday at 3 p.m. Performances at CRT's venue in City Market Place at 160 Cypress Point Parkway, Suite B207, Palm Coast. Tickets are $25 adults and $15 students. For more information or tickets, call the CRT box office at 386-585-9415 or easily book online here.
Friday: Galery of Local Art (GOLA)'s Annual Steampunk Event, 6 to 9 p.m., 208 Central Ave.,Flagler Beach. Games, music, face painting, dancing, Tarot card readings, storytelling and Costume contests. Book signing by Tom Duncan, Randy Jaye and Kelly Barnhill. Appetizers & Non-alcoholic beverages. Cost of Admission $15 per person, 50/50 cash raffle to benefit Turtle Patrol. Phone : (386) 439-6659.
Friday: Matanzas High Homecoming football game v. Deltona High, 7 p.m. at Matanzas.
Friday, Saturday: Holler-Ween-Fest at the Florida Agricultural Museum, 7900 Old Kings Rd., Palm Coast, 6:30 to 11 p.m., with a pumpkin patch, boo bash bounce house, story time, a bonfire, all sorts of games and treats and more, adults $15, kids ages 4-12, $10, and kids under 4, free. For information, call 386/447-4663 or 446-7630.
Friday, Saturday: Fields of Fear at Cowart Ranch and Farms, 8185 W. Highway 100 Bunnell, 7 to 11 p.m.
Friday: Intermediate Saltwater Fishing at Washington Oaks Gardens State Park, 6400 North Oceanshore Blvd., Palm Coast, 9 a.m. to noon. In this workshop, we will focus on how to target redfish. Participants will learn basic cast netting, tips and tricks to target redfish, advanced knot-tying, fish fileting, and more. Workshop will be outdoors and will include some fishing time. All equipment will be provided for the workshop. Limited spots, so participants must call to register. Event Website: www.washingtonoaks.org Event Contact: 386-446-6783
Friday: An opening-night reception marks a retrospective of the works of artist Jim Houser at the Museum of Art, DeLand, 600 N Woodland Blvd., 5 to 7 p.m. Museum Members: No Charge, Non-members: $10. RSVP Preferred. Phone: 386.734.4371 Email: [email protected].
Friday: Stetson University Symphony Orchestra, Anthony Hose, conductor, Lynn Musco, clarinet, Jesus Alfonzo, viola. Join us for a concert in historic Lee Chapel featuring Bruch's Double Concerto, Tchaikovsky's Symphony No.6 "Pathétique" and Bernstein's Three Dance Episodes from On the Town. 7:30 p.m. Lee Chapel in Elizabeth Hall 421 N. Woodland Blvd., DeLand. 386-822-8950 Admission: $10 adults, $5 youth and students and free for ages 12 and under. Tickets are available at the door or at www.stetson.edu/music-tickets.
Saturday: First Aid & CPR/AED, 9 a.m.-4 p.m. at Palm Coast Fire Station 25, 1250 Belle Terre Pkwy., Palm Coast. This class is a 7-hour course (one hour for lunch) designed to meet OSHA regulations and teach administering CPR to children and adults, using an Automated External Defibrillator (AED), using a mask or barrier device, assisting with bleeding, broken bones. $50/person with pre-registration required by 9 a.m. Oct. 25. Sign up at www.palmcoastgov.com/cpr. More info: [email protected] or 386-986-2300.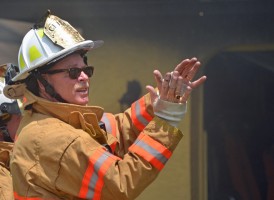 Saturday: Palm Coast Historical Society Founder's Day: Join us at 1 p.m. in the Palm Coast Community Center for Founder's Day. The keynote speaker is Mike Beadle, long time and recently retired Fire Chief of Palm Coast. Pictures of the 98 fires, firefighters, and new historical boards will be available. Bring and share your story. The stories and history make us who we are today. Refreshments will be served. On Wednesday, October 24, a new Historical Society Museum exhibit will open which highlights the history of our fire department and its gallant work. Do you live near a station? Come and find out. Bring your children to view and touch firefighting tools and gear. It's up close and personal. It's also Fire Prevention Month.
Saturday: Surf Fishing from Beginner's to Advanced, 10 a.m. to 1 p.m. at Gamble Rogers Memorial State Recreation Area at Flagler Beach, 3100 South Oceanshore Boulevard, Flagler Beach. Join our volunteer Andy Block, an avid fisherman for over 50 years, who will teach the basics of fishing off the beach in the ocean surf. Participants will learn tips on choosing fishing gear, bait and the best area and tides to fish in. We will be meeting at the beachside pavilion on the east side of the park. You can enjoy the beach after the program. $20 per person. Proceeds benefit FROGR–Friends of Gamble Rogers State Park. Registration is limited to the first 25 people. $5 per carload Park admission is not included. For more information please call (386) 517-2086 or visit our ranger station.
Saturday: The ninth annual bedrace: All Heroes and Villains are invited to join the fun for the ninth annual bedrace at Flagler Beach Veterans park at 3 p.m. This year the theme is all about saving (or destroying) the universe. Compete in the costume contest, build a bed and compete with your fellow Heroes and Legends for trophies and bragging rights, or just watch the fun. All proceeds will benefit youth programs in our county including our I Can Read program. For more information call the Flagler Volunteer Services office at 386-597-2950 or email [email protected].
Saturday: In conjunction with the 9th Annual Bed Race (see above), the Kiwanis Club of Flagler County is holding a Pumpkin Decorating Contest for kids and adults of all ages. Trophies and Prizes to the winners in each age group. Cost to participate is a donation of a non perishable food item to the food bank. Bring your decorated pumpkin to Veterans Park, Flagler Beach between 2 to 3:30 p.m. For complete rules see the website: flaglercountykiwanis.org or call Les Lohnes @ 413-949-3893. Prizes and Trophies awarded immediately following the Bed Race.
Saturday: Second annual Trunk or Treat from 5 to 7 p.m. at the Flagler Beach Police Station parking lot, 204 S. Flagler Avenue, Flagler Beach.
Saturday: National Prescription Drug Take Back Day, 10 a.m. to 2 p.m., Flagler Beach Police Department, 204 S. Flagler Avenue, Flagler Beach.
Saturday: Pie n Poetry Tasting Event, noon to 4 p.m., 51 Fenwood Lane, Palm Coast: We will have a sample pie tasting event at our home for family, friends, invites, and neighbors in our driveway. This event includes light music; mostly jazz, dance, and featured readings and performances of poetry. Contact Cynthia Jones, [email protected], 386-569-9916.
Saturday: Great Pianists at Stetson series, Alex McDonald, piano. Come hear acclaimed pianist Alex McDonald who has soloed with the Orquesta Sinfónica del Estado de México, the Louisiana Philharmonic, Fort Worth Symphony Orchestra and Utah Symphony Orchestra. His awards include second prize at the 2007 New Orleans International Piano Competition and second prize at the 2001 Gina Bachauer International Young Artist Piano Competition. In 2008, he was named a Harvey Fellow by the Mustard Seed Foundation. He will be performing a recital full of virtuosity and favorite works. Program highlights include Liszt's dashing Rigoletto Paraphrase, a Nocturne by Chopin and Stravinsky's thunderous Petrouchka. 7:30 p.m. Lee Chapel in Elizabeth Hall, 421 N. Woodland Blvd., DeLand. 386-822-8950.
Saturday, Sunday: 7th Annual Maze Days at Cowart Ranch and Farms, 8185 W. Highway 100 Bunnell, with a corn maze, barrel train, farm animals, a country store, a pumpkin patch and pony rides, $10 admission, children 3 and under free.
Sunday: Daytona Solisti Chamber Orchestra presents Schubertiade in its opening concert of the season at First Presbyterian Church of Daytona Beach at 3:30 p.m., 620 S. Grandview Ave., Daytona Beach, with the Rickman-Acree-Corporon Piano Trio perfroming Schubert's Piano Trio Nr. 1 in B-flat, D898 (Susan Pitard Acree, violin, Michael Rickman, piano, Joe Corporon, cello) and Schubert's Piano Sonata No. 20 in A Major, D. 959, among Schubert's greatest works, with Rickman at the piano. The recommended donation is $15. Information, call 386-562-5423.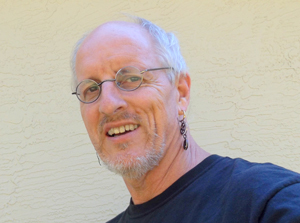 Sunday: Rick de Yampert presents a lecture, "Crows and Ravens: Birds of Myth and Magic" at 10:30 a.m. at the Community Unitarian Universalist Church, 403 West St., New Smyrna Beach. "My talk," he writes, "will explore how religions, myths and legends of many cultures have included crow and raven lore. My program also will include a slide show featuring some of the thousands of photos I've taken of crows over the years, as well as some of my digital art images of the birds." He will also be displaying some of his canvas prints of crow art, a small preview of sorts of his pop-up art show from 5-8 p.m. Saturday Nov. 17 at Arts on Granada in Ormond Beach. "Some of the crow/raven lore I will explore: In Norse mythology, the god Odin is accompanied by two ravens whose names translate as "thought" and "memory." For some Native American cultures, Raven is a trickster god who stole light and brought it to the world. In Jewish folklore and the Qur'an, a raven teaches humans how to bury Abel. Crows and ravens also appear in the legends of Irish, Greek, Appalachian and numerous other cultures." De Yampert is FlaglerLive's culture writer.
Sunday: 2nd Annual Party In Pink Zumbathon for Breast Cancer, in the gymnasium at Flagler Palm Coast High School from 3 to 5 p.m. Tickets can be purchased in advance online at https://www.zumba.com/en-US/event/view/mpowerpip for $20. More instructors, more fun prizes, and what could arguably be Zumba's best year with regard to their release of new music. Last year's event brought in 75 women spanning from Jacksonville to Daytona Beach, raising $1,125 for breast cancer research. "We're looking to double that this year—the more participants we have, the more money we can raise for this cause," says Melissa Mondello, Owner at MPower Fitness. Contact: Melissa Mondello, Co-Owner & Fitness Manager (MPower Fitness) at (386)445-2508 or Brandi Jaeger, President & Co-Founder (Crazy Sock Divas) at (386)585-0252.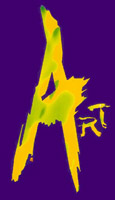 Sunday: The Flagler County Art League hosts its 40th Anniversary Lunch at 11:30 a.m. at the Hammock Beach Resort, 200 Ocean Crest Dr, Palm Coast, $48 per person. Call 386/986-4668 to reserve your spot.
Sunday: Palm Coast United Methodist Church Concert Series presenting Renese King, 4 p.m. at 5200 Belle Terre Parkway, Palm Coast. Renese King is a Boston instrumentalist, pianist and vocalist. Freewill Donation and Open To All
Sunday: The African American Entrepreneurs Association presents a black-tie fundraising gala at 6 p.m. at the Hilton Garden Inn, 55 Town Center Boulevard, Palm Coast, at costs of $75 for individuals, $125 for couples, $500 for a table of eight. Call 234-2014. The AAEA will be honoring actor/entrepreneur Taraji Henson, daughter of Bernice Gordon for their 1st Mother of a Successful Entrepreneur Award.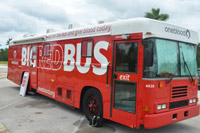 Blood Donations: The Big Red Bus will be at the following locations this week (schedule your donation by going to the website and entering a Palm Coast zip code, then locating one of the venues below):
No locations in Flagler-Palm Coast this weekend.

Jail Bookings and Last 24 Hours' Incidents in Flagler, Palm Coast, Flagler Beach, Bunnell
Sources: Flagler County Sheriff's Office, Flagler Beach Police Department, Bunnell Police Department. This is Flagler County's only comprehensive, one-stop compilation of all local law enforcement's daily day and night shift commanders' reports.

none.

In Florida and in State Government:
Note: Some proceedings below can be followed live on the Florida Channel. Most legislative proceedings can be followed through the Senate or House websites.

BANNON SPEAKS TO HILLSBOROUGH GOP: Steve Bannon, a former top adviser to President Donald Trump, will speak at a Hillsborough County Republican Party dinner. (Friday, 6:30 p.m., The Event Factory, 7565 West Hillsborough Ave., Tampa.)
CAMPAIGN FINANCE REPORTS DUE: State political candidates and committees face a Friday deadline to file reports showing finance activity through Oct. 19.
EARLY VOTING HELD STATEWIDE: Early-voting locations will be open statewide Saturday for the Nov. 6 elections. Many counties will start earlier in the week.
SHAW CAMPAIGNS IN JACKSONVILLE: State Rep. Sean Shaw, the Democratic candidate for attorney general, is expected to appear at a meet-and-greet event in Duval County. (Saturday, 5 p.m., Cuba Libre Ultra Lounge, 2578 Atlantic Blvd., Jacksonville.)
—-Compiled by the News Service of Florida and FlaglerLive

To • include your event in this section, please email the details, including date, time, a brief description of the event, contact information, and, if you wish, an image, please use this form.

Keep Up with Donald Trump's attacks on the press through the ACLU's running tab here.
Keep Up with mass shootings in a running database here.

Palm Coast Construction and Development Progress Reports
Here's a summary of the latest city developments as of Oct. 11, 2018, with a link to the full week in review here.
Click to access week-in-review-oct-12-2018-development.pdf

Road and Interstate Construction:

Cultural Coda
Antonio Vivaldi's "Vedro con mio diletto" from Il Giustino by Jakub Józef Orliński
Previous Codas: